RESALE OPPORTUNITIES
A Second Chance to Buy at some Sold-Out Properties
October 26, 2004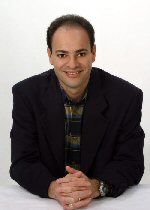 Hello. Joel Greene here with a different kind of Property Alert today. This past month I received several calls from people who are looking to resell or assign their contracts at some sold-out condos and condo hotels.
Even though I usually focus on describing newly-available properties with units being sold by the developer, I thought I'd pass along these resale opportunities because it gives you a second chance to get into properties you might have missed when they first came on the market. I have three properties to tell you about. All three are quality properties with a lot to offer.
The Platinum, Las Vegas
The Platinum is a 16-story, 255-unit luxury condo hotel, located at 211 East Flamingo. It is just a 1¼ block walk to the Bellagio, Caesars Palace and Paris on the Las Vegas Strip. The project has been sold out since last March. Its scheduled completion is in December 2005.
The Platinum in Las Vegas is an ideal property for use as a second home vacation property. It is tailored to people who come to Las Vegas two to eight weeks a year and who desire a more spacious, relaxing and exclusive atmosphere than is available in a standard hotel room.
The Platinum offers it all, work or play. It will have a state-of-the-art fitness center, luxurious spa/treatment center, indoor/outdoor pool/whirlpool, poolside bar and café, a prestigious, fifth-floor board room and conference center with high-speed Internet connection and easy access to the Las Vegas Convention Center.
Two of the units available are 911 sq. ft. including the balcony, named Solitaire units by the developer. The units are fully furnished one-bedroom suites. The finishes include a gourmet kitchen with marble countertops, GE stainless steel appliances. Other amenities include 42″ wall-mounted plasma TV and high-speed Internet access.
The Solitaire units available are #1307 and #1414. They both face east and have mountain views. #1307 is the northeast corner unit offered at $419,900. #1414 is the southeast corner unit offered at $434,900. The monthly association fee on these units is $380.
The Princess unit is 1,083 sq. ft. including the balcony and is also a one bedroom. The finishes are the same as the Solitaire units with a more spacious atmosphere and the addition of a fireplace with granite surround and washer/dryer in the unit. The unit available is arguably the most desired unit in the building, #1615, a penthouse unit with a west view, facing the world famous Las Vegas Strip. The unit is offered at $699,900. The monthly association fee on this unit is $461.
Owners can use their unit at their own discretion; however there is a $750 monthly fee if they don't place their unit in the hotel rental program. The program is an annual agreement allocating 300 days of use per year to the hotel and 60 days of use to the owner. The owner can use all or a portion of the 60 days, and when not staying in the residence, the unit will be used by the hotel with 50% of the revenue generated going to the owner.
The current owners looking to sell their units are under contract with 15% of the purchase price having been held by third party escrow since last June. There are three units available via an assignment of contract. The owners would require a payment of 15% of the purchase price at execution of the assignment and the balance at close of escrow (estimated for Dec. 2005). The assignment will be handled by Nevada Title Company.
Let me quickly explain what is meant by assignment for those of you who aren't familiar with the term. The current owners have contracted to purchase specific units at the property (not yet built) but now want to sell their rights to purchase those units by assigning their contracts to someone else. In the case of this particular property, assignment of contracts is allowed by the developer.
Contact me if you're interested in any of the three Platinum condo hotel units I've described.
Midtown Miami, Phase I
We recently told you about the second phase of Midtown Miami. You can still reserve units in that phase. Refresh your memory here: //www.condohotelcenter.com/alerts/midtown2.htm. However, if you missed out on Midtown Miami's first phase and really want to be in the first tower, here's your opportunity.
You may remember Midtown Miami will be a 56-acre "city within a city." It will include an estimated 3,900 residential units, 600,000 sq. ft. of retail space and 100,000 sq. ft. of office space.
City sidewalks will take you past shops, restaurants, residential buildings, a first class hotel, town square, boutiques, newsstands, parks and green spaces. Live/work zoning will allow you to work on one floor, live on another! Completion is planned for end of 2006. Refresh your memory here: //www.condohotelcenter.com/alerts/midtowncity.html
The units we have available were initially purchased in bulk with special permission by the developer to assign the contract AFTER the property sold out. As it turns out, it was sold out in 48 hours, and there were over 700 people who wanted one of its 338 units. Here is your opportunity to get into Midtown Miami's Phase One:
Unit Tb-4 is on the 15th floor. This is a 2 bedroom/2.5 bath, 1,024 sq. ft. unit facing the southwest, pool, midtown and downtown Miami. It is priced at $450,000.
Unit Tc-5 is on the 18th floor. It is a 1 bedroom/1 bath, 785 sq. ft. unit. It faces south towards the pool and midtown and west towards the pool and the park. The price is 310,000.
Unit Tb-4 is also on the 18th floor. It is a 2 bedroom/2.5 bath, 1,024 sq. ft. southwest-facing unit overlooking the pool, midtown and downtown Miami. The price is $467,000.
Le Méridien Sunny Isles Beach, Florida
Le Méridien will be a 25-story, 210-unit project on Sunny Isles Beach's coveted oceanfront just north of Miami Beach. It is scheduled to open in spring 2005.
Originally called M Residences, when the announcement came that the developer had secured Le Méridien to be the franchise, the units in this five-star Sunny Isles condo hotel practically sold overnight.
There were, however, some friends of the developer who purchased early and were not given permission to resell their units until the developer had sold out of his original inventory. That just happened recently, and we are now privy to share with you all of the resales which represent the real last 5% of the available units in the building!
1B/2baths, 10th floor, Line 04, North views, $409,000
1B/2baths, 12th floor, Line 09, South view ,$395,000
1B/2baths, 14th, 15th & 19th, Line 05, North views, $395,000-$408,000
2B/3baths, 5th & 6th, Line 08, SW corner, $632,100-$634,600
2B/3baths, 22nd & 25th, Line 07, NW corner, $699,000-$715,000
Besides featuring a full-service, 6,300 sq. ft. boutique spa and fitness center, Le Méridien resort will also be the newest venue for BiCE restaurant, known for its fine Italian cuisine at elegant locations around the world. Offering both indoor and outdoor dining for 250 guests, the restaurant will also feature a 30-seat Lobby Lounge.
Other facilities will include 561 sq. ft. of meeting space, an infinity-edge swimming pool, a tropical pool bar and poolside jacuzzi, beach cabanas, hammocks and a full- service business center.
London-based Le Méridien is a global hotel group with a portfolio of 130 luxury and upscale hotels (34,000 rooms) in 56 countries worldwide.
A Mishmash of Second Chances
So there you have it, a hodgepodge of second chances to purchase the one that slipped right though your little fingers. If I've titillated your interest, please let me know by e-mail. Be sure to specify which property it is you like, and I'll follow-up with information on how to proceed. One last comment, I was just interviewed for an article on condo hotels to appear in The New York Times in this Wednesday's business section. If you don't typically buy the paper, I've been told you'll be able to find the article online at www.NYTimes.com. Look for the reporter's name, Terry Pristin.
As always, thank you for your interest in news from Condo Hotel Center. It's my pleasure to keep you abreast of the condo hotel market, from coast to coast.
If you enjoy reading my Property Alerts, please feel free to share them with friends. They can sign up to receive our Alerts on our website, www.CondoHotelCenter.com. We are always trying to grow our "community" of Condo Hotel Property Alert readers.
Have a great day!
Joel Greene
Broker-Associate
Condo Hotel Center A division of Sheldon Greene & Assoc., Inc.
1368 NW 165th Ave.
Pembroke Pines, FL 33028
(954) 450-1929
Info@CondoHotelCenter.com
www.CondoHotelCenter.com
www.CondoHotelsDubai.com
www.WorldClassCondoHotels.com
www.CondoHotelsBahamas.com
www.CentralAmericaSecondHomes.com
www.DominicanRepublicVacationHomes.com
Want to know more about me? Click below: //www.condohotelcenter.com/joel-greene.html