Miami-Dade County Recognized as One of Hottest Real Estate Markets in Nation
February 24, 2004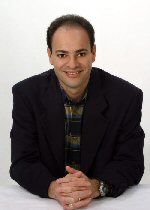 Hello, Joel Greene here from Condo Hotel Center.  This Property Alert isn't really about any particular, but I thought you might find it interesting anyway.  Just a news tidbit to share with you today.
It's a quick summary of the Miami-Dade County real estate market.  In case you're not familiar with the area, Miami, Miami Beach and Sunny Isles (where many of our condo hotels are located) are all within Dade County.  And while the information doesn't relate specifically to condo hotels, it's always nice to know that the real estate market in general in one's area is doing well.
The information was gathered by Fidelity Financial National, a well-respected provider of a variety of products and services to the real estate and financial services industry.
Here's the article:
Miami-Dade County Is A Hot Real-Estate Market
Miami-Dade County continues to be one of the hottest real-estate markets in the nation.
Prices skyrocketed between 1999 and 2003, appreciating approximately 61% during that period.
Low mortgage rates and steady sales volume spurred by population growth from Latin America and elsewhere should keep real-estate prices on the rise for the long term.
There are a few cautionary signs in the Miami-Dade County area, specifically flat employment growth and decreasing home affordability. For now, these negatives are offset by very positive leading real-estate indicators, such as an increasing population and growth in the number of households.
The current median price of a single-family home in Miami-Dade County is approximately $215,000 — still reasonable by large metro standards.
Source: Fidelity National Financial
***
It's Joel, again.  Interesting stuff, don't you think?  Nice to know the Miami area continues to be a "hot spot."
Here's my own little summary based on what I've been seeing in the real estate market as it relates to condo hotels.
Condo Hotel Prices Rise Quickly
Prices continue to rise on condo hotel units.  Most condo hotels are sold out in pre-construction.  There are usually 3-5 price increases between the time when selling begins and final closeout.  For those of you who get in early, that may translate into a 10%-plus increase in your property's value, even before you close.
Canyon Ranch & Fontainebleau Are Top Condo Hotels
The most successful properties are those that have a well-known name like Canyon Ranch Living, The Fontainebleau II & III and Four Seasons or well-known management companies like Hilton, Starwood, Rosewood, RockResorts or Turnberry.
Buyers Come From All Over U.S.
Buyers are a mix of real estate investors and vacationers who want an upscale second home.  The buyers are from all over the U.S, especially the Northeast and Midwest.  We're also seeing a lot of buyers coming from Canada, Great Britain, Mexico and South America.  This is nothing new as South Florida has always had international appeal.
Condo Hotel Concept Getting Attention
The concept of condo hotels is dramatically growing in popularity nationwide and internationally.  I can personally illustrate this statement with three points:
1.  Since the last quarter of 2003, hits and buyer contacts to our website have not doubled or even tripled, but have actually increased more than sevenfold!  We are working days, nights and weekends just to keep on top of our e-mailed requests for information.
2.  In our first year as condo hotel specialists, we were interviewed by the media twice–once by The Financial Times and once by a British magazine, New Horizons-Florida.
In just the past two weeks, by comparison, we were interviewed by Home & Design Magazine for Washington, Maryland and Virginia, (for publication late May-June); The New York Times, (for publication late March in the Escape section) and for an education-based TV show called Great Taste (airing at different times in different cities).    It seems the world can't hear enough on the subject of condo hotels!
3.  Although our website was designed with the goal of attracting buyers for individual condo-hotel units, we've noticed a unique phenomenon taking place. Developers are contacting us all the time seeking answers to their questions about developing or converting their own condo-hotel properties.
In recent months, we've heard from developers in Canada, Panama, Puerto Rico, Anguilla, Barbados, Mexico,  Cape Cod, California, Louisiana, Washington, Michigan, and Nevada, just to name a few.  Without a doubt, many of these developers as well as others we don't yet know of, will in the not-too-distant future have condo-hotel properties on the market.
Condo Hotel Market Growing Rapidly
In summary, these are exciting times for those of us involved in the condo-hotel market.  The future holds lots of promise as the condo-hotel concept, still in its infancy, begins to take hold across the nation and the world at large.
If you have any questions about what I've written here, or if you want detailed information on any specific property, please don't hesitate to ask.  I have complete data sheets on all the properties listed on our website which I can e-mail to you immediately.  For color brochures and related sales literature on specific properties, I can, upon request, arrange to have packages sent FedEx to your home or office.
Thank you for your interest.  Have a great week and I'll be getting back to you soon with some of our newest listings!
Joel Greene, Broker-Associate
Condo Hotel Center
A division of Sheldon Greene & Assoc., Inc.
12700 Biscayne Blvd. Ste. 301
N. Miami, FL 33181
PH: 305-944-3090
FX: 305-948-0460
Info@CondoHotelCenter.com
www.CondoHotelCenter.com
www.CondoHotelsDubai.com
www.WorldClassCondoHotels.com
www.CondoHotelsBahamas.com
www.CentralAmericaSecondHomes.com
www.DominicanRepublicVacationHomes.com
Want to know more about me? Click below:
//www.condohotelcenter.com/joel-greene.html