Wellness is Theme for Condo Hotel in Portugal
8% Discount Only for Condo Hotel Center Buyers
February 20, 2008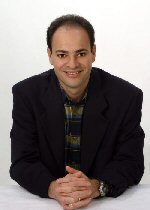 Joel Greene here from Condo Hotel Center.  How are you?  I'm sure you get asked that question at least a dozen times a day.  Well, today I'll be telling you about a condo hotel resort that could actually help improve your standard "fine" to "spectacular!"
It's a unique concept in an exotic part of the world, and the focus is on health, well-being and longevity.  In fact, the name of this resort is Longevity Wellness Resort Monchique, and it is located in Monchique, Algarve, Portugal.
A Massive Project The Longevity Wellness Resort Monchique is a $50+ million development. Spanning nine acres, it will offer four-star hotel amenities and services in a setting that includes gardens, walking trails and meditation areas.
Longevity will consist of 17 three-story buildings with condo hotel residences and two main hotel facility areas.  It will have a total of 195 one-bedroom units, 30 of which have been set aside for Condo Hotel Center buyers at a special discounted price.  More on this in a minute.
The Philosophy Behind this Development The four R's — rest, relaxation, rejuvenation and recreation.  That's the philosophy behind Longevity Resort.  It is targeted at active people age 45+ who seek a second home, one which they can use for medium to long stays (more than one month) and receive rental revenue when they're not using their residence.   The philosophy behind Longevity is to provide an integrated experience in wellness and healthy living.  It will offer a relaxing and supportive atmosphere in which visitors will be inspired to make choices toward positive lifestyle improvements.
Condo Hotel Amenities With its focus on wellness, Longevity will offer the types of upscale amenities and features you would see at some of the world's most prestigious spa resorts.
It will have a 6,458 square foot spa that makes use of thermal waters found naturally in the Monchique area.  But that's only the beginning.  It will also have these features:
Outdoor pool
Indoor heated pool
Full-service spa
State-of-the-art fitness center
Outdoor meditation deck
Restaurants and bars
Parks and gardens
Movie theater
Library
Beauty salon
Game room
Convenience shop
Internet café
Prayer room
Doctor's office
Underground parking
Condo Hotel Services In addition to what might be considered traditional services of a hotel, Longevity will offer much more, including many programs based on its healthy lifestyle focus.  It will have a wellness specialist on staff and offer nutrition assessments.
It will offer courses in subjects like gardening and healthy cooking as well as cultural programs and language studies.
Other services include:
Concierge
In-room food service
Housekeeping
Laundry
Golf packages
Shuttle service to area golf courses and beaches
Activities promoting a well-balanced lifestyle
A Beautiful Location Longevity Wellness Resort is surrounded by the hills of Monchique (referred to as "The Garden of the Algarve") with a spectacular coastal view of the Atlantic Ocean.  It is nestled in a green forest, amid very low construction density.  Stepped buildings along the slope rise no higher than three stories, taking advantage of the local topography and maintaining the original landscape.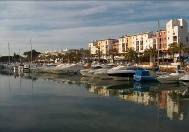 Other distinguishing and environmentally-friendly project features include thermal waters, landscaped gardens and walking trails.
The Algarve region, where the resort is located, is Portugal's best known international tourism destination.  It enjoys a warm climate and more than 300 days of sunshine per year.  It offers a friendly, relaxed atmosphere, and English is widely spoken. Also, the Algarve was elected "Best Worldwide Golf Destination 2006" by the International Association of Golf Tour Operators.
Golf, Beach and Ancient Spas Just Up the Road It's just a 45 minute trip from the Faro Airport to Longevity Wellness Resort.  And the resort is just 15 minutes from several award-winning golf courses.
About 20 minutes away are the beautiful beaches of Portimao, Alvor and the Vicentina Coast.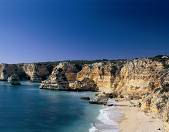 Nearby is the village Caldas de Monchique, which was developed during the Roman Era and has been a spa more than 2,000 years!  Here, you can try the curing elements of the sulphur spring that emerges at a constant temperate of 90 degrees.  The Romans appreciated the curative powers of these waters in the days of Augustus Caesar as did the Kings of Portugal in medieval times.
Portugal, an Up and Coming Destination Tourism in Portugal has consistently grown with 2007 having been the best year ever for the country's tourism revenues.  Capital growth has remained consistent in Portugal/Algarve at between 7-10% per year since 2000.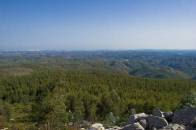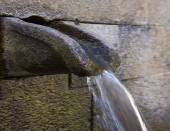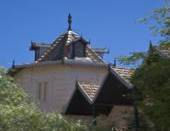 The UK's popular real estate TV program "A Place in the Sun" recently voted Portugal as the third best overseas property option in its recent list of the 20 best investment locations, based on figures provided by the accounting firm of Price Waterhouse Coopers.
Well-appointed Condo Hotel Units Construction on Longevity Wellness Resort has already begun and is expected to be complete by July 2009.
The individual condo hotel residences will feature quality construction and top-notch finishes. They'll be equipped with cable TV and wireless internet connections.  The majority of the units will have balconies offering magnificent mountain and sea views.
The condo hotel units at Longevity Wellness Resort can be purchased unfurnished and lived in year round, if you choose.  However, if you plan to place your unit in the rental program, you'll need to buy a furniture package.
A Discount for Condo Hotel Center Buyers Choose from two types of one-bedroom condo hotel units, ranging from 648 to 952 square feet.  Prices range from $293,500 to $477,000.  The optional furniture package costs $20,400.  Bank financing of up to 80% of the total price is available.
Condo Hotel Center was able to negotiate a discount for our clients on 30 specially selected units.  Buyers will get an 8% discount for a single purchase and a 10% discount on two or more units off the stated prices.
This discount is not being offered to anyone else and is a special arrangement that we at Condo Hotel Center negotiated with the developer.  We are pleased to be able to make this special offer to you.
Want More Information? I know there's a lot of information to digest here.  And, in fact, I've got even more. I've put together a detailed data sheet.  You'll just need to provide your name and contact information to receive it in accordance with the developer's requirements.
Request the Longevity Wellness Resort Monchique data sheet here.
The Start of a New Trend I hope you found the information on Longevity Wellness Resort interesting.  I believe it reflects a new trend that we will see in which condo hotels are integrated into upscale spas and wellness centers.
Even if you've never considered a second home in Portugal, my objective with these Property Alerts is to make you aware of new condo hotel properties around the world and new trends in the industry.  I think Longevity truly fits the bill.
As always, thank you for your attention to news from Condo Hotel Center.  Please feel free to forward our Property Alerts to friends who might share your interest.
Joel Greene
Licensed Real Estate Broker
Condo Hotel Center
1368 NW 165th Ave.
Pembroke Pines, FL 33028
(954) 450-1929
Joel@CondoHotelCenter.com
www.CondoHotelCenter.com
www.CondoHotelsDubai.com
www.WorldClassCondoHotels.com
www.CondoHotelsBahamas.com
www.CentralAmericaSecondHomes.com
www.DominicanRepublicVacationHomes.com
Want to know more about me? Click below: //www.condohotelcenter.com/joel-greene.html
* Copyright infringement is taken seriously by Condo Hotel Center and will be prosecuted. © Copyright 2010 Condo Hotel Center
* All rights reserved. No portion of this Property Alert may be reproduced, exhibited or distributed without the express written permission of Condo Hotel Center. Although Condo Hotel Center believes the information contained in this Property Alert to be accurate and complete, Condo Hotel Center can make no such guarantee.