Legacy Hotel & Residences
Part of the Miami Worldcenter Master-Planned Development
November 25, 2019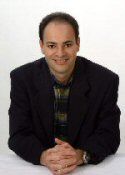 Hi, Joel Greene here from Condo Hotel Center.
I've been selling condo hotels since 2002, when the concept was first introduced. During those first 17 years, buyers/owners of individual condo hotel units have typically had only two choices regarding the property's rental program:
1. They could place their unit in the hotel's onsite rental program and receive rent revenue for days when they weren't using the unit themselves.
2. Or, they could decide to not participate in the rental program and forego any rent revenue.
Well, now I'm seeing a trend offering the buyers of condo hotel units a third choice.
3. They can opt out of the hotel's onsite rental program and instead manage rentals themselves, which includes using any of the popular reservation platforms such as Airbnb, VRBO and HomeAway.
So, is this new trend a good thing?
I believe it is. It gives condo hotel unit owners more control and along with that, the potential to generate more rent revenue. The additional revenue can come in the form of savings because they don't have to pay the hotel a large percentage, usually 30%-50%.
By contrast, for example, Airbnb charges a 3% commission for bookings. This new option also gives owners greater flexibility to use their unit when and as often as they want.
The condo hotel I'm featuring today aims to be part of this new trend, giving flexibility to unit owners regarding the rental program. It's an impressive property in an incredible development. Read on for details.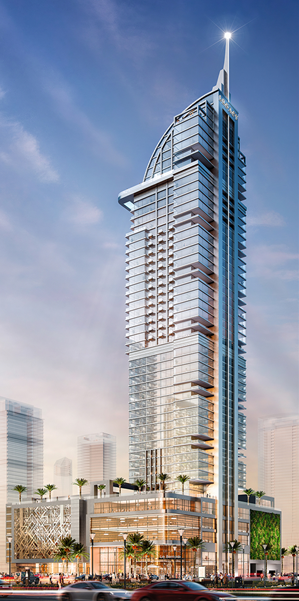 Creating a Legacy
Legacy Hotel & Residences will be both a luxury hotel and a residential tower featuring a 255-room hotel and above it, 278 branded residences, which are what I'm offering today.
The 278 MicroLuxe® turnkey units will come all finished and furnished, have no living restrictions, and will allow access to all rental booking platforms such as Airbnb, HomeAway and VRBO (Vacation Rentals by Owner).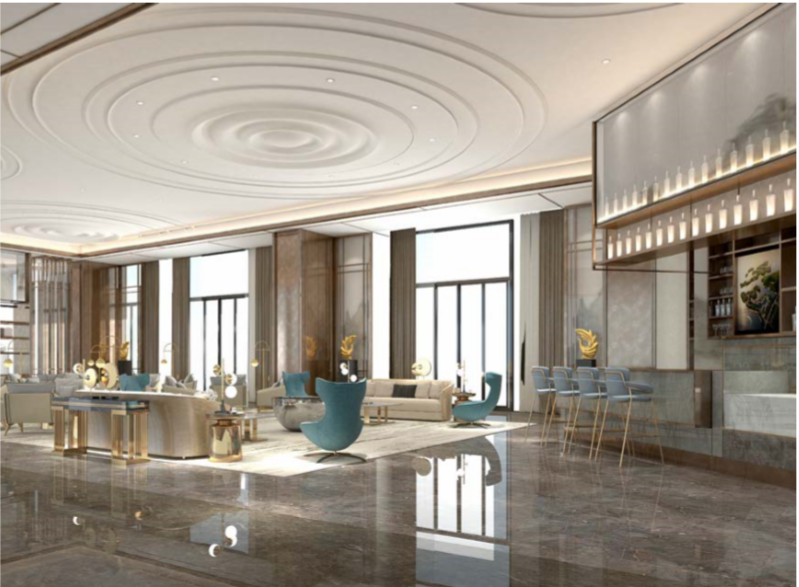 The condo hotel will be located in the middle of Miami Worldcenter, which at 27 acres will be the largest mixed-use development in the U.S. after New York's Hudson Yards. A master-plan development, it includes a convention center, entertainment, restaurants and high-end retail.
Legacy will be of 4.5 star quality. It will be 50 stories tall, with the residences and duplexes on levels 26-39.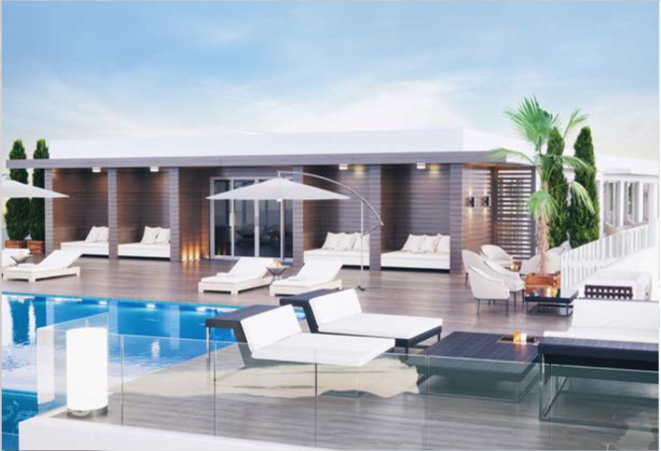 Impressive Amenities & Services
Legacy will have some amenities that are unique in Miami:
1. The Atrium – A seven-story, fully-enclosed glass atrium overlooking downtown Miami and encompassing a pool, restaurant and Skybar.
2. Glass Pool – A cantilevered glass pool in the atrium that hangs off the rooftop deck and offers incredible views of the city skyline from 50 stories above.
3. Miami's Largest Pool Deck – Spanning one full acre, the pool deck will be set on top of a nine-story podium. It will include three pools, a restaurant and two bars.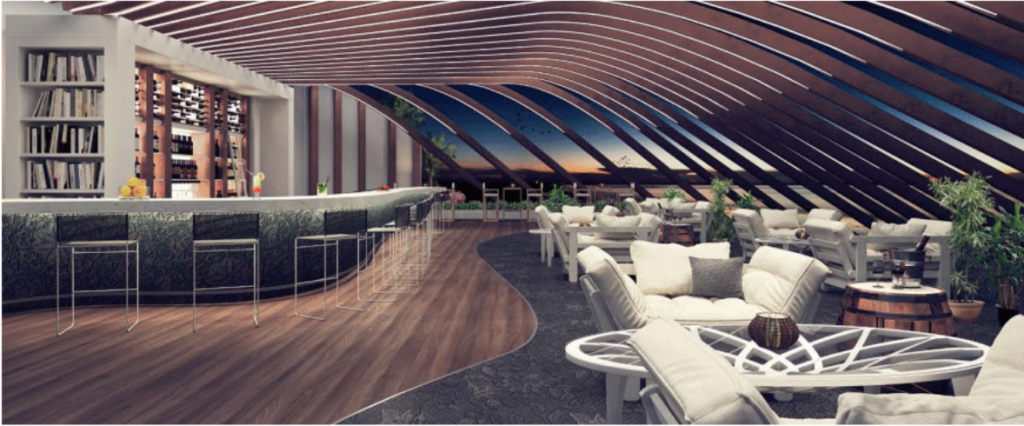 4. International Business Lounge – A tailored setting for intimate social and business gatherings.
5. VIP Wellness and Medical Center – Access to the best practitioners and technology for health, beauty, vitality and longevity for a holistic lifestyle. Includes a fitness center and full-service spa.
6. Technology-driven services – A high-tech approach to real-time communication and connectivity. You're just a click away from a reservation, concierge, check-in arrival and more.
Miami Worldcenter
Legacy Hotel & Residences will be part of Miami Worldcenter, which will be a magnetic destination, helping to drive reservation demand year-round.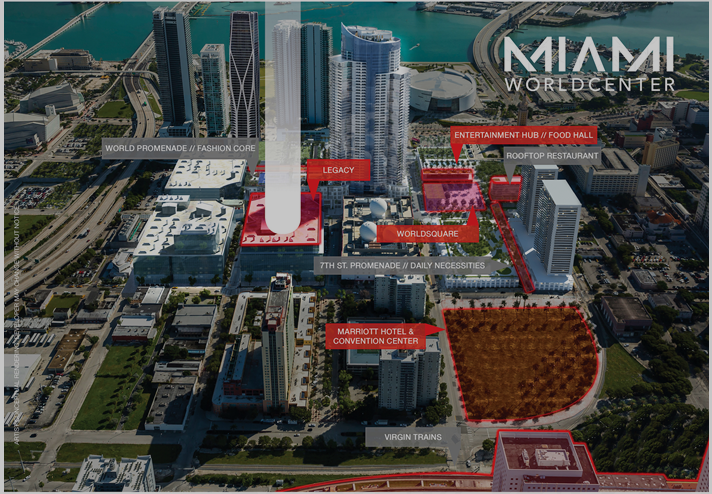 Projected to be nearly complete by 2021, the enormous 10-block, $2 billion multi-use development in downtown Miami is well under construction already, with over 800 workers on the job site every day.
Miami Worldcenter will include:
World Promenade – High-end fashion retailers and restaurants
Entertainment Hub – 90,000 sq. ft. of world-class entertainment
Rooftop Restaurant – Chef-driven, best-in-class restaurants
Worldsquare – Ideal for community gatherings, open markets, concerts, etc.
7th St. Promenade – Daily necessities: hair salon, nail bar, coffee shops, ice cream shops, banks and corner restaurant
Marriott Marquis Hotel & Convention Center – 600,000 sq. ft. of convention space with 1,800 luxury hotel rooms
Virgin Trains – Express passenger rail service between Miami, Fort Lauderdale, West Palm Beach and Orlando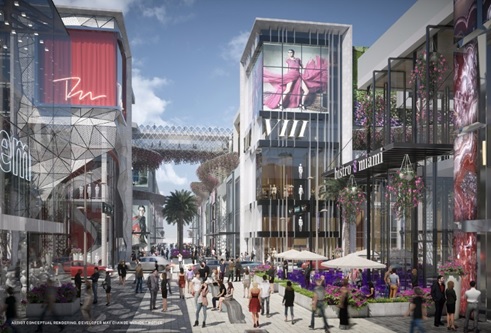 Residence Features
The residences at Legacy Hotel & Residences will be Microluxe® units. They'll offer the compact functionality of a micro-style home but with the high-quality design and superior finishes of an elite luxury condominium.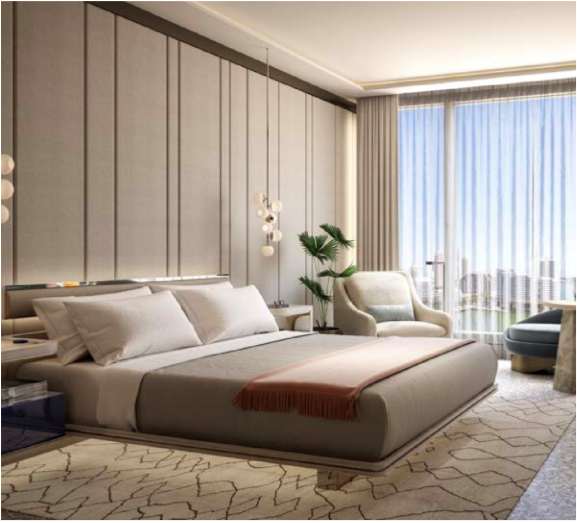 State-of-the-art digital resources and ergonomic integration will be woven into living spaces. The residences will be equipped with a full kitchen and washer and dryer.
Downtown Miami Has So Much to Offer
Just a short distance from elegant Brickell Ave. and trendy South Beach, Miami Worldcenter is centrally located.
Minutes from the Miami International Airport
Easy access to I-95 and I-395
Virgin Miami Central Station – Trains from Miami to Orlando in 3 hours
Metrorail and Metromover stations
Legacy Hotel & Residences will offer close proximity to:
The American Airlines Arena – NBA Miami Heat, concerts
Phillip and Patricia Frost Museum of Science
Adrienne Arsht Center for the Performing Arts
Freedom Tower – contemporary art museum
Maurice A. Ferré Park – 30-acre public park
Perez Art Museum – modern and international art
Miami Bayside – Miami's #1 visited attraction; shops, restaurants, bars
Port of Miami – largest cruise ship passenger port in the world
Brickell City Centre – $1.05 billion shopping, dining, entertainment area
Bayfront Park – 32-acre public park
Seller Leaseback Program
As an owner in Legacy, you would have complete flexibility with regard to participating in the hotel's rental program or renting your residence out yourself through a vacation rental platform like Airbnb.
However, the developer is offering a leaseback program that you might find appealing. You get a guaranteed return of 8% of your purchase price, or approximately a 5% net return for 24 months.
Because there are no rental restrictions, if you purchase a Legacy condo hotel unit, you have the following options:
Live in it
Use it for vacation
Rent it per night (yourself or via a site like Airbnb)
Give it to the hotel for management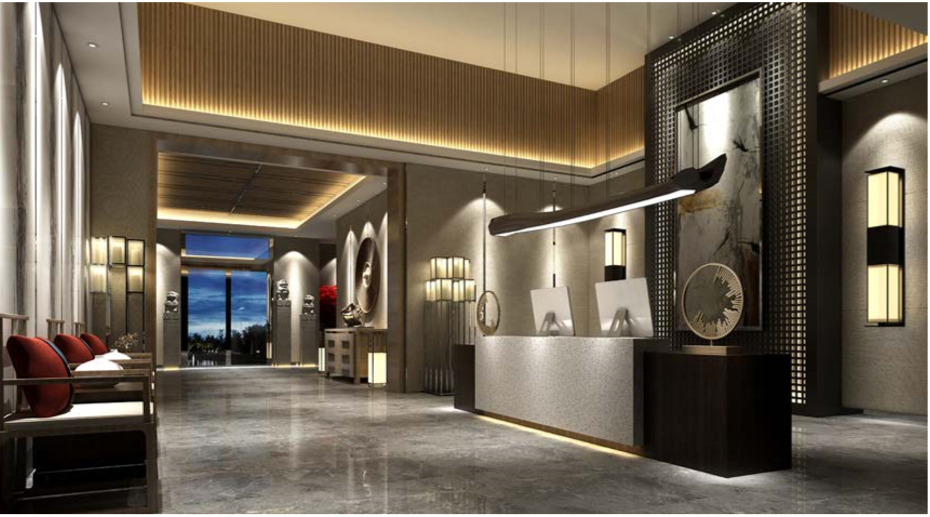 Pre-construction Prices
Construction on Legacy is expected to begin in summer 2020. It should be complete around the middle of 2023.
The residential units range from studios to two-bedroom duplexes and 362 to 950 square feet. The prices range from $318,000 to $880,000.
Want to know more? I have plenty of additional details and photos in my data sheet, yours for the asking.
Request the Legacy Hotel and Residences data sheet here.
Enjoying Florida in Fall
This time of year, as many states get their first snowfalls and temperatures drop, the sun continues to shine here in Florida. Last weekend, Jackie and I trekked to Orlando (about 4 hours from Miami) to visit our girls, who are now seniors at the University of Central Florida.
Our visit happened to coincide with the EPCOT Food and Wine Festival which, now that Lindsay and Haley are both 21 (OMG, I'm getting old!), was something they wanted to experience, as did Jackie.
As for me, I got back in the car and drove 90 minutes north to Gainesville to my alma mater, the University of Florida. I met up with a buddy there and got to take in the Florida – Vanderbilt University game, which we won 56-0. Booyah!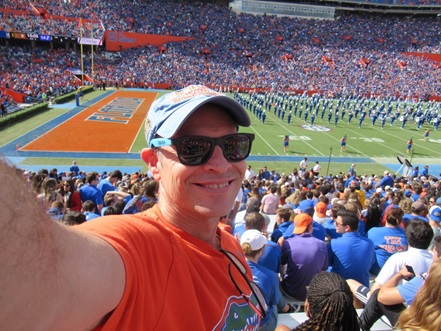 Again, if you're interested in a Miami vacation home with the potential to generate rent revenue to offset your costs, be sure to check out my Legacy Hotel & Residences data sheet. And if Orlando is more your speed – think theme parks and food & wine festivals – I have several highly desirable condo and condo-hotel properties there that I'd be delighted to tell you about. Just give me a call.  
Have a nice day.
Joel Greene
Licensed Real Estate Broker
Condo Hotel Center
1368 NW 165th Ave.
Pembroke Pines, FL 33028
(954) 450-1929
Joel@CondoHotelCenter.com
www.CondoHotelCenter.com
Want to know more about me? Click below:
//www.condohotelcenter.com/joel-greene.html
© Condo Hotel Center. All rights reserved. No portion of this Property Alert newsletter may be reproduced, exhibited or distributed without the express written permission of Condo Hotel Center. Condo Hotel Center takes copyright infringement seriously. Violators will be prosecuted to the fullest extent of the law.
Although Condo Hotel Center believes the information contained in this Property Alert newsletter to be accurate and complete, Condo Hotel Center can make no such guarantee. All features and descriptions are subject to change.
Please speak with your personal legal and financial advisors to determine whether this property is suitable for your objectives.
If you'd rather not receive updates from Condo Hotel Center, simply click to unsubscribe.