THE PRIVATE REAL ESTATE CLUB
A Different Way to Invest in Condo and Condo Hotel Developments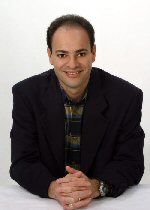 Hello. Joel Greene here from Condo Hotel Center. As you know, I use this newsletter to tell you about different types of real estate investment opportunities.
Today I'm writing about something unique, the kind of opportunity that is whispered about at lavish cocktail parties but is usually pretty difficult to access on your own. So for now, consider yourself part of the "in crowd."
The Private Real Estate Club
The Private Real Estate Club is a group that we at Condo Hotel Center came across a while back. We researched the Club's almost eight-year track record, spoke with some of its members and finally, met in person with its founder and president. We came away very impressed with the concept and the enormous upside potential for its members and therefore have decided to dedicate this Property Alert to telling you about this Club.
What the Private Real Estate Club Does
The Private Real Estate Club offers a different way, a very lucrative way, for individuals to participate in the buying and selling of property for profit with zero risk.
Simply put, the Club buys condominium or condo hotel units during the pre-construction phase. It buys in bulk (as much as 30% to 50% of an entire building) in exchange for discounted prices and very favorable terms. You, as an individual member, would have the opportunity, but not the obligation, to participate in that purchase.
The Club then waits for the developer to resell the Club member's unit to a third party who is expected to close. This new buyer's deposit replaces your own, and you will typically get back your initial deposit monies within 12 months of signing the contract. Then, 12 months later, 24 months from the time of your originally signed contract, when the new buyer closes on his unit, you'll get your share of the profit.
Why It Works
A developer needs to pre-sell a certain number of units, usually 50% of the total units, before a bank will give final approval on his construction loan. The Private Real Estate Club's bulk purchase helps the developer get that approval. And once a project gets funded and starts coming out of the ground, sales will increase because buyers who waited to make sure that the project would go forward before investing will now be ready to buy.
In return, the Club requires the developer to resell his units within specified time frame at a certain minimum price that guarantees a very favorable return for each Club member who purchases a unit.
Your Purchases Are in Your Name, Not the Club's
When you buy a unit through the Club, you write your check directly to the title company or escrow agent of the developer. The contract is in your name, not the Club's. And the deposit check stays in escrow, and can never be touched or used by the developer. The Club gets paid only AFTER the deal is sold, and you'll get your share of the profits at the same time as them when the closing agent disburses funds to everyone at the same time.
Reselling the Unit
Since the developer is responsible for the resale of your unit, you will not have to close on your purchase. Therefore, you won't need to:
Pay any closing costs
Retain an attorney
Get a mortgage
Find a buyer to resell your unit to
Pay a brokerage commission
Everything is handled for you, and all you do is collect your profit.
Guaranteed Pre-Sold Unit
Why would a developer agree to the resell your unit? He resells your unit at a price that gives you a tidy profit in return for helping him get his construction financing, but then HE gets all the profit beyond your guaranteed resell price.
Return on Investment
The deals most often structured by the Club use a formula that guarantees its members a minimum of 25% return per annum on a two year deal, but since your initial investment is typically returned to you within 12 months, these monies can be re-invested, so your overall return can be significantly higher.
The Potential Risk
The formula used by the Club eliminates all risk. Your deposit money is always held in a U.S. attorney or Title Company's escrow account, and the developer may never touch it, unless this is agreed to in the contract by all parties concerned. Preservation of capital is only half the equation.
Unfortunately, as is the case in all business dealings, sometimes real estate deals can go bad too. The Club's contracts with the developers offer them great protection, but if needed, one of South Florida's biggest and best attorney firms is on retainer.
Membership Costs
Membership cost is a one-time $20,000. It is payable from the profit proceeds of your first transaction or up to your first four transactions if purchased close together. This means that there is absolutely no cost for you to join the club, until and unless you commit to purchasing your first unit.
Club Members
The membership of the Club reads like a who's who in business. Not everyone is accepted. To become a member requires certain qualifications. However, the Club makes the point that you do not need to be wealthy to become a member. Some real estate opportunities that the Club has represented require as little as a $20,000 total deposit.
Summary
There are many more details about the Club that I could have included here, details that would further convince you that this group knows what it's doing and has an extremely viable concept with enormous upside potential. If you'd like more information, I've put together a Q/A that I can e-mail to you immediately. Once you're read that, if you'd like to speak with the Club's director, I will put you in touch with him.
Whether or not you're interested in the Club, I hope you found it interesting to learn about this unique way to participate in the on-going real estate boom.
Disclaimer
I want to make it clear that the Private Real Estate Club is not affiliated or connected with Condo Hotel Center in any way. The above information should not be construed as an endorsement or guarantee of any sort by Condo Hotel Center.
Past performance is not a guarantee of future performance. Individuals considering membership in the Club should evaluate the Club based on their own assessment of its potential success and risk as well as their individual investment objectives.
***
SOLD OUT
In a previous Property Alert I told you about the Resort at Singer Island, located in beautiful Palm Beach County. Now I need to let you know that the property is sold out after only six weeks on the market! That includes 66 condo hotel units and 239 resort units. When I tell you that property here in South Florida is selling at a lightning fast pace, it's situations like this that lead me to that conclusion.
If you unfortunately missed out on Singer Island and could still be interested in this first-class, oceanfront WCI Community, please let me know, and I will use my contacts to find out about any possible deals that fall through, allowing a unit to come back on the market. I also have additional information available on this property upon request.
***
I hope you stayed with me until the end. Once again, if the Private Real Estate Club interests you, please let me know. I have two detailed documents I can send you, a Frequently Asked Questions and an even more detailed Infrequently Asked Questions. Upon request, I'll get those right out to you.
As always, thank you for your interest in news from Condo Hotel Center. If you have any friends who might like to receive our Property Alerts, they can subscribe here, //condohotelcenter.com/subscribe.html
Joel Greene, Broker-Associate
Condo Hotel Center
A division of Sheldon Greene & Assoc., Inc.
12700 Biscayne Blvd. Ste. 301
N. Miami, FL 33181
PH: 305-944-3090
FX: 305-948-0460
Joel@CondoHotelCenter.com
www.CondoHotelCenter.com
www.CondoHotelsDubai.com
www.WorldClassCondoHotels.com
www.CondoHotelsBahamas.com
www.CentralAmericaSecondHomes.com
www.DominicanRepublicVacationHomes.com
Want to know more about me? Click below:
//www.condohotelcenter.com/joel-greene.html