Hurst House on the Marsh
Fractional Ownership in a Posh UK Hotel
April 17, 2012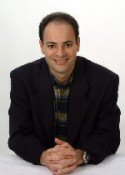 Joel Greene here from Condo Hotel Center. This week I'm taking you for a visit across the big pond. The property I have for you today is in the United Kingdom. And while I usually tell you about new construction, the original structures on this 3,000-acre resort date all the way back to 1595.
Hurst House on the Marsh is tucked away on the far southwestern corner of the Welsh coast. While admittedly I don't get a lot of inquiries for properties in this corner of the world, it's such an interesting property and investment opportunity that I thought it was worth sharing.
An Unexpected Haven of Luxury
Hurst House on the Marsh was originally a 16th century dairy farm in Laugharne in Carmarthenshire. Today it consists of a five-star hotel and restaurant overlooking acres of marshland and an organic kitchen garden. A large courtyard is enclosed by beautifully renovated cottages and a Bijou Spa.
The hotel is a stunning, already established, luxury boutique property. In fact, it has already sold out every weekend through to dates in 2013 and is, therefore, in the process of expanding its operations. This has created the opportunity for outside investors to become involved in this established hotel with guaranteed high returns.
What's currently being offered is 1/13th fractional ownership of the 18 hotel suites, a total of 234 fractions. Owners would be able to use their suite for two weeks per year per fraction. But maybe you aren't interested in personal use so much as the investment aspects.
Guaranteed Rental Returns and a 150% Buyback Option
Hurst House offers the security of purchasing a unit in a completed hotel, coupled with an established track record and a deal almost unrivaledin today's UK property investment market.
The buyer is offered the security of a 10% net guaranteed rental return that continues for 15 years post-purchase. This will take investors up to the point when they are able to sell their property back.
The developer has such confidence that Hurst House will continue to succeed that, should you be among those to invest in the first 10 units, (130 fractions in total), he is offering to buy your suite back from you 15 years after purchase at 150% of the price that you paid for it, guaranteed.
Of course, you can sell your property at any time and for more if you're able than the 150% guarantee. Until then, enjoy the high yields of a guaranteed 10% net return or a 50/50 room rate split, whichever is higher.
The History of Hurst House
Hurst (meaning "dairy") House was built in 1595. Next door is the malt house where they used to make beer and the salt house for curing meats.
Hurst House has had various wings and rooms added to it over the years, including the great barn that was turned into a garrison fort to keep the French at bay during the Napoleonic war.
Over the years, all this change has given Hurst House on the Marsh a certain allure. The property sits on 3,000 acres of windswept Carmarthenshire countryside. Even the trees bend towards the hills after years of groaning under the stiff sea breeze, as Hurst House is just minutes from the coast.
Old World Charm Combines with Modern Luxuries
Today, the well-established hotel attracts vacationers as well as business groups and wedding parties. Each of its 18 suites is unique. Accommodations are made up of spacious cottages, suites and mezzanine suites, every one rich in décor and character.
Sophisticated and chic, the hotel's fine food restaurant, with its own organic herb garden, is open to visitors who fancy a dish heaped with local produce and flavor. The hotel also features a separate bar, full-service spa, indoor swimming pool, Mediterranean-styled terrace and helicopter landing facilities.
Created as a haven of fine food, rest and relaxation, Hurst House on the Marsh combines charm and character with an indulgent but relaxing ambience, the perfect getaway-from-it-all destination.
It's no wonder that Hurst House has twice been voted in the 'Top 100 Hotels in the World' by the Sunday Telegraph and is listed in The Sunday Times' World's 100 best hotels.
Fractional Ownership, Financing Available
Currently available is fractional ownership in the hotel's one-bedroom suites. They range in size from 511 sq. ft. to 711 sq. ft.
The 1/13th fractions being offered provide owners two weeks of usage per year and cost approximately $47,480 (price may vary slightly due to exchange rates). Full ownership, which allows 26 weeks of owner usage, costs approximately $617,247. Attractive financing is available through the developer for a short while.
I have much more information to share including more details on the guaranteed rental return and buyback opportunity. To receive my data sheet, you'll just need to provide your full name and details per the developer's request.
Request Hurst House on the Marsh data sheet here.
As always, thank you for your interest in the properties we showcase here at Condo Hotel Center. Feel free to forward this Property Alert to friends who might be interested. And be sure to check out our Featured Properties page for new listings.
Have a great day!
Joel Greene
Licensed Real Estate Broker
Condo Hotel Center
1368 NW 165th Ave.
Pembroke Pines, FL 33028
(954) 450-1929
Joel@CondoHotelCenter.com
www.CondoHotelCenter.com
www.CondoHotelsDubai.com
www.WorldClassCondoHotels.com
www.CondoHotelsBahamas.com
www.CentralAmericaSecondHomes.com
www.DominicanRepublicVacationHomes.com
Want to know more about me? Click below:
//www.condohotelcenter.com/joel-greene.html

Follow us on Facebook.
© Copyright 2012 Condo Hotel Center
*All rights reserved. No portion of this Property Alert may be reproduced, exhibited or distributed without the express written permission of Condo Hotel Center. Although Condo Hotel Center believes the information contained in this Property Alert to be accurate and complete, Condo Hotel Center can make no such guarantee.