HUB Miami Residences
Miami Condos That Allow Short-Term Rentals
Hello. Joel Greene here from Condo Hotel Center.
I assume you've heard of Airbnb, the online marketplace that connects people who rent out their homes with travelers looking for accommodations in specific locales. But do you know the story of how Airbnb got its start?
The year was 2007, and roommates Joe Gebbia and Brian Chesky couldn't afford their San Francisco rent. They knew a big design conference was coming to San Francisco, and all of the area hotels were already sold out.
Gebbia and Chesky came up with an idea. They turned their loft apartment into a designer's bed and breakfast. They created a simple website, airbedandbreakfast.com, bought some air mattresses (that's how "air" became part of the Airbnb name), and arranged them in their home.
Their idea was a success, and soon after, they formally launched Airbnb, a platform that would connect travelers with homeowners. Now, 16 years later, that idea is worth $75 billion and not only meets the needs of travelers but also offers private property owners, called hosts, a way to earn extra income by renting out their homes.
If becoming a host sounds appealing to you, today's featured property, an upscale condo that allows short-term rentals, could be the perfect vehicle. Read on for details.
HUB Miami Residences
HUB Miami Residences is a to-be-built condo development in the epicenter of Miami. Surrounded by $4 billion in public and private developments, including cutting-edge mass transit systems, world-renowned museums, lush green parks, state-of-the-art sports venues and incredible nightlife, the residences will offer an unmatched living experience.
A 41-story building, HUB will offer amazing views to the west and the following floor breakdown:
Level 1: Lobby and reception, retail
Levels 2-7: Garage
Levels 8-21: 245,000 sq. ft. of office space
Level 22: Residential amenities
Levels 23-40: 306 fully finished and furnished residences
Level 41: Residential outdoor lounge and rooftop pool
No Rental Restrictions
Because HUB Miami Residences is not a condo hotel – it's a traditional condominium – owners can use it as their primary residence and occupy the property all year round.
Or, since there are no rental restrictions, owners also have the option of renting out their unit as they wish to generate revenue. They can use booking platforms such as Airbnb, HomeAway and VRBO, or take a more hands-off approach with third-party management services.
Luxury Features
HUB Miami Residences will feature class-A office space to meet the city's ever-growing need for high-caliber office product. The property's central location and access to transportation hubs such as MiamiCentral Station will provide much needed connectivity for office tenants and residents alike.
HUB Miami Residences will have a full complement of amenities including:
Dedicated residential lobby
Resort-style pool with lounge seating
Sky Lounge bar
Spa with sauna and cold plunge pool
State-of-the-art fitness center
Yoga and spin room
Resident lounge and entertainment room
Co-working lounge with offices and phone pods
Controlled property access
24/7 concierge services
24/7 security
A Superb Location
HUB Miami Residences will offer an unparalleled urban living experience. It's close to Miami Worldcenter, the 30-acre epicenter for upscale retail outlets, signature restaurants, and captivating entertainment and nightlife venues.
Other nearby attractions include:
Adrienne Arsht Center for the Performing Art
Pérez Art Museum Miami (PAMM)
Phillip & Patricia Frost Museum of Science
Maurice Ferré Park with outdoor sculptures
Kaseya Center multi-purpose arena (home of the Miami Heat)
Freedom Tower at Miami Dade College
PortMiami Cruise Capital of the World
Bayside Marketplace with shopping, dining, attractions
Bayfront Park
Olympia Theater
MiamiCentral Brightline Train Station
Construction Schedule and Pricing
HUB Miami Residences will replace an unfinished concrete parking garage that was part of an office building that was cancelled in 2008 due to the recession. Demolition will begin on that structure at the end of 2023. Groundbreaking on HUB will begin summer 2024 and should be completed by early 2027.
HUB Miami Residences offer a wide variety of floor plans that include studios and one- and two-bedroom units. Pre-construction prices range from about $500,000 to $1,125,000. Want to know more? Request my detailed data sheet below.
Request the HUB Miami Residences data sheet here.
Unique Airbnb Listings
I started this write-up by telling you about Airbnb. While the majority of properties you can rent are typical residences, I did find some unique homes that look like they'd be fun to rent. Check 'em out.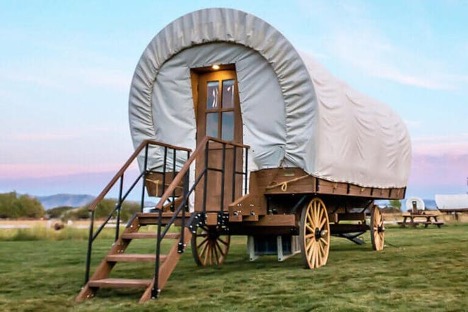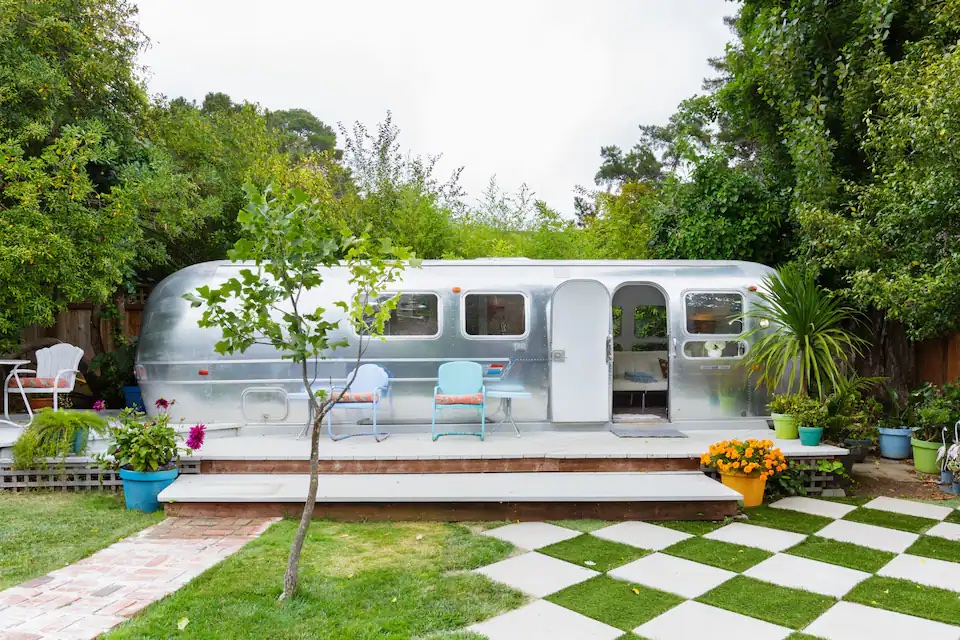 If living in a yellow submarine, a yellow submarine, a yellow submarine isn't your idea of a vacation home or investment property, I encourage you again to consider HUB Miami Residences. Or, if there's something else that might float your boat, please contact me, and I'd be happy to recommend some properties.
Joel Greene
Licensed Real Estate Broker
Condo Hotel Center
1368 NW 165th Ave.
Pembroke Pines, FL 33028
(954) 450-1929
Joel@CondoHotelCenter.com
www.CondoHotelCenter.com
Want to know more about me? Click below:
//www.condohotelcenter.com/joel-greene.html