Taymouth Castle – Fractional Ownership Opportunity
Live the Fairy Tale, Own a Scottish Castle
June 20, 2016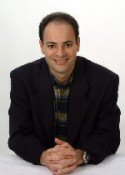 Once upon a time, in a tropical paradise known as Miami, lived a real estate broker.  He was a happy realtor, as he had a beautiful wife and adorable twin daughters whom he loved very much.
He had built a successful company that sold many condos and condo hotels.  But the realtor longed to do one thing more, something that no other Miami realtor had ever done.
He longed to sell a castle.  He envisioned a palace of legendary proportions filled with opulence and history.  Loyal servants would eagerly attend to every need.  And the new owners would spend their days relaxing in unimaginable magnificence.
The realtor knew no such castle existed in his kingdom of South Florida.  So he set off on a journey to a faraway land to fulfill his quest.
The castle he found is today's featured property.  If the idea of owning a vacation home in a historical castle appeals to you, then read on to see how this fairy tale can become your reality.
Your Second Home Is Your Castle
Now you can own a vacation home inside the walls of a legendary Scottish castle. Taymouth Castle is a new-to-market, unique property set in the Scottish highlands.  It sits upon 500 acres.
The castle is currently being renovated to have 54 hotel suites.  They will be both luxurious and styled to suit their historic castle roots.
There are two options for ownership, fractional and whole.  Fractional ownership offers four weeks per year usage.  Whole ownership offers unlimited use.
Own a Piece of History
Parts of Taymouth Castle date back to 1550, although the iconic Taymouth Castle is from the 19th century.  It is considered one of the world's most magnificent examples of Georgian and early Victorian Gothic architecture.  It took many years to import the materials and build the castle.  It was finally completed to be ready for the honeymoon visit by British royal couple Queen Victoria and Prince Albert in 1842.
The public rooms of Taymouth Castle were created by the finest architects and craftsmen of the time.  When you visit the estate, you are immediately struck by the magnificence of where you are.
Incredible Amenities
The sprawling estate of Taymouth Castle includes a landscaped deer park that serves as the basis for the retreat's 18-hole, 7,000-yard championship golf course.
It was designed in 1925 by five-time Open Championship winner James Braid, who also created Gleneagles, which hosted the 2014 Ryder Cup, St Enodoc, Broara, Dalmahoy, Carnoustie and many others.  Now fully upgraded and open, the course is as challenging as it is beautiful and offers spectacular views of the lush surrounding countryside.
The River Tay, the longest river in Scotland and famous for its Atlantic salmon, runs through the grounds and makes for great fishing.
Taymouth Castle will also feature a luxurious, world-class spa, swimming pool, equestrian center, clay pigeon shooting and much more.
Resort Activities 
Taymouth Castle offers activities for all ages easily accessible from the castle.  From renting small cruising boats to panning for gold, the list of available adventures includes these options:
Highland safari
Walking & cycling trails
Salmon fishing
4X4 off-roading
Survival skill training
Archery
White water rafting
Bungee jumping
Whiskey distillery tours (9 in an hour's radius)
UK's highest off-road driving course
Wildlife encounters
Equestrian trekking and riding stables
Historic castle museums
The Beautiful Scottish Highlands
Taymouth Castle occupies a stunning location in the Scottish highlands. It lies on the banks of the pristine River Tay and on the shores of Loch Tay.
The retreat is just a couple of minutes' drive from the beautiful village of Kenmore and is just to the west of the quaint town of Aberfeldy.
The closest major airport is Edinburgh, around 90 minutes from Taymouth Castle, but the property is also accessible by direct flight to Dundee, Glasgow and Inverness.  The closest railway station is at Pitlochry, about 35 minutes away.
An Experienced Operator
The group behind the development of the Taymouth Estate has considerable experience in the development of 5-star luxury resorts and sites of historic importance throughout the world.
Having developed the 5-star Sandals Grande St Lucian, Pigeon Point St Lucia and the 5-star Four Seasons Hampshire Resort in South East England, the group has more recently been involved in luxury residential development with the restoration and construction of Moor Park, Farnham Surrey.  Taymouth Castle is certainly their most historically important project to date and will become the jewel in the crown of their portfolio.
Renovation work has already started. With over £20million spent (about $29.5M) to date on restorations to the castle and estate, plans are on target to open the hotel fully in 2017 with luxury residences to then follow.
Participate in the Rental Program
Fractional ownership at Taymouth Castle entitles the owner to four allotted weeks per year.  If you choose to not use your weeks the developer is offering a two year rental assurance of 10% per annum, after which investors will receive an ongoing revenue split of the net operational profit.
Reserve Your Castle Home
The hotel suites in Highland Tay Retreat are available as fractional ownership for £30,000, (approx. $44,000), or as whole ownership for £455,000, (approx. $668,000).
You can reserve a hotel suite at Taymouth Castle with £500 ($734) for a fractional and £1,000 ($1,468) for full ownership. Then, you will have 28 days after receipt of your contract to review and confirm that you will complete the purchase.
These are all cash deals.  Since the developer is not borrowing money to build, 100% payment is due.
Want to know more?  Request my detailed data sheet below.
Request the Taymouth Castle data sheet here.
Thank you for reading my little fairy tale.  If the idea of owning a piece of a historical castle either as your vacation home abroad or as an investment appeals to you, I hope you'll give me a call.
Or, if you'd prefer a more traditional property in South Florida, I can provide you with plenty of information on available condo developments.
It'd be my pleasure to help you find a home where you can live happily ever after.
The End
Joel Greene
Licensed Real Estate Broker
Condo Hotel Center
1368 NW 165th Ave.
Pembroke Pines, FL 33028
(954) 450-1929
Joel@CondoHotelCenter.com
www.CondoHotelCenter.com
www.CondoHotelsDubai.com
www.WorldClassCondoHotels.com
www.CondoHotelsBahamas.com
www.CentralAmericaSecondHomes.com
www.DominicanRepublicVacationHomes.com
Want to know more about me? Click below: //www.condohotelcenter.com/joel-greene.html

Follow us on Facebook.
© Condo Hotel Center.  All rights reserved. No portion of this data sheet may be reproduced, exhibited or distributed without the express written permission of Condo Hotel Center.  Condo Hotel Center takes copyright infringement seriously.  Violators will be prosecuted to the fullest extent of the law.
Although Condo Hotel Center believes the information contained in this data sheet to be accurate and complete, Condo Hotel Center can make no such guarantee. All features and descriptions are subject to change.
Please speak with your personal legal and financial advisors to determine whether this property is suitable for your objectives.