Halcyon Hills Luxury Resort & Spa in Samos, Greece
5-star Spa & Marina Resort, Unique Ownership Opportunity
February 8, 2011
Like Something Out of Greek Mythology
Everyone has their travel bucket list – a number of places they hope to one day see.  At the top of mine is Greece.  The history, the culture, the islands, the food!  One of these days, my family and I will make the trek.
In the meantime, I've been working with some developers in that part of the world, and I've learned of a unique ownership opportunity at a magnificent resort being built in Samos, Greece, and it sounds like something right out of Greek mythology!
An Exclusive Village Feel
Halcyon Hills Luxury Resort & Spa is a five-star, beachfront spa and marina resort in the planning stages of development.  Once complete, at the end of 2013, it is expected to become one of the top hotel resorts in Greece in the luxury tourist sector.
Located on the southeast coast of Samos, the eight largest Greek island, it will be comprised of 232 units, each one an individual building of either one or two stories and with terraces and panoramic views of the coast of Turkey.  There will be no blocks of apartments planned, just small clusters of properties grouped together to give the feeling of an exclusive village.
For sale are studio apartments on up to three- bedroom villas, plus everything in between.  And buyers also have the option of whole ownership or affordable fractional ownership, as well as participation in a professionally-managed rental program.
World-class Amenities
Halcyon Hills will be finished to an exceptional standard.  It will have a world-class spa designed and managed by Blue Spa and offering signature treatments in the seven indoor/outdoor treatment rooms.
It will also have a 35-birth marina with one mooring large enough to accommodate super yachts.  But the piece de resistance will be the infinity outdoor pool with amazing views.
Other resort features will include:
Tennis courts
Two private beaches
Indoor pool
Taverna
Night bar
Fully-equipped gym
Children's club
Diving and water sports center
Conference center
Boutique
Signature fine-dining restaurant
Traditional and family restaurants
Halcyon Hills will also offer a full complement of five-star services including:
24-hour room service
24-hour security
Multi-lingual hotel concierge
Valet and doormen
In-villa or poolside massage
Beach and pool-side services
Butler service
Maid service
Private terrace dining
Why Greece?
Greece sits in the top 15 most popular tourist destinations in the world today and is the third most popular tourist destination for British vacationers.  In 2010, about 20 million tourists visited Greece (approximately 3 million tourists were British) and this figure is increasing every year.
The Greek government currently has an initiative to increase tourism by over 50% by 2013.  They are investing £650 million. (That's over one billion U.S. dollars!) to increase tourist numbers, focusing on four- and five-star accommodations. They are easing planning laws and making ownership easier for foreign buyers.  The tax system has also been simplified with fewer taxes for investors. The funds for this initiative are coming from the European Union, not Greece.
Why Samos?
Samos is just what you'd expect of a Greek island, beautiful scenery and warm people.  The landscape is breathtaking with two mountains creating a stunning backdrop for the coastline and also opportunities for outdoor pursuits such as rock climbing, hiking and mountain biking.
There is plenty to do on the island – Samos had the largest ancient temple in Greece, The Temple of Hera.   A pretty fishing village with cobblestone backstreets, it also has two cities with plenty of shops, restaurants and waterfront bars.  Food is a social event where meals can sometimes last six hours.
Access to Samos is excellent, with direct flights from the UK in peak season and connecting flights from Athens.  Samos also has two ferry terminals.
There is currently only one five-star hotel on the island, The Doryssa Bay, leaving visitors no other choice in luxury accommodation.  This hotel runs at an occupancy rate of 83%. Halcyon Hills will offer a newer, more upscale option.
Free Membership in The Registry Collection
One of the perks of ownership at Halcyon Hills is free membership in The Registry Collection program for a 10-year period.  This elite association provides exchange privileges with other luxurious resorts that are part of The Registry Collection, located in some of the world's most desirable vacation destinations.
Owners who choose to decline the 10-year membership in The Registry Collection will receive 5% cash back on their Halcyon Hills purchase.
Professionally Managed Rental Program
Although many Halcyon Hills buyers are primarily investors, Halcyon Hills is also a lifestyle purchase, and owners do not have to enter the rental program if they do not wish.
Buyers of whole units may use their home four weeks a year and then have it rented for them the remainder of the year, or they can use their property 365 days of the year instead, if they so desire.
Both whole and fractional owners at this property will have an opportunity to participate in the professionally-managed rental program, with a guaranteed return on your investment, the details of which are available upon request.
Guaranteed Buy-Back Plan
Barrasford & Bird Worldwide is one of the most established overseas property agents and developers in the UK.  In business since 2003, the company has more than 2,500 completed properties around the world.
Unlike other developers whose ultimate goal is to sell their properties, Barrasford and Bird Worldwide will be involved in the running of the Halcyon Resort and will profit from revenue of most of the on-site facilities.  They will have an on-going interest in the success of the resort too.
Now here's where it gets interesting.  The developer is so confident in the luxury, lifestyle and investment opportunity of Halcyon Hills Luxury Resort and Spa in Samos, Greece that they are offering all new purchasers the option of a guaranteed buy-back.
What this means is that should you choose to sell your property back to the developer five years post-completion, they GUARANTEE to buy it at 140% of the price that you originally paid for it.  No strings attached!
Live the Lifestyle, Reap the Returns
In addition to the obvious perks of having a five-star, beachfront vacation home where you can live the envious Greek lifestyle, I want to summarize the unique offering for this resort.
Pre-construction Pricing – Currently, the units are priced at approximately 40% below market value and way below competitors' property prices.  As construction progresses, there will be set price increases.
Financing – The developer is offering 100% assisted finance with a 70% guaranteed mortgage upon completion.  Furthermore, the developer is offering 5% interest per annum cash-back (paid monthly) on your 30% deposit payments. This is only for full purchases, not for fractionals.  Finance details available upon request.
Buy-back Option – The developer is offering a 140% guaranteed buy back option five years after completion. The buyback is offered to clients as a safety net and is less than the predicted value that the properties will be worth at that stage.  You do not have to sell your property back after five years.  It is purely an option. You can sell the property at any time before or after this five-year benchmark.
Prices for Fractionals Start at About $37,000
Halcyon Hills is offering a variety of ownership options.  For whole ownership, you can choose from studios on up to three-bedroom condos, with sizes ranging from 376 square feet to 2,282 square feet.  The prices range from $281,363 to $1,356,614.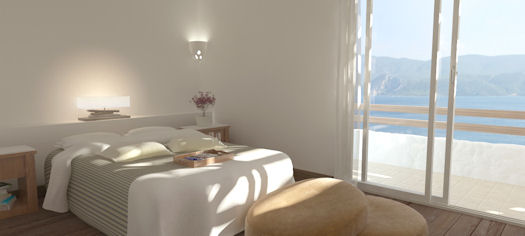 For shared/fractional ownership, you can choose from apartment suites on up to three-bedroom villas, 592 square feet to 2,282 square feet.  Prices range from $37,141 to $129,182.  Ownership is for 1/12th fractions, which will provide four weeks of owner usage per annum (on a rotation basis), broken down into two weeks during peak times and two weeks in the off peak season.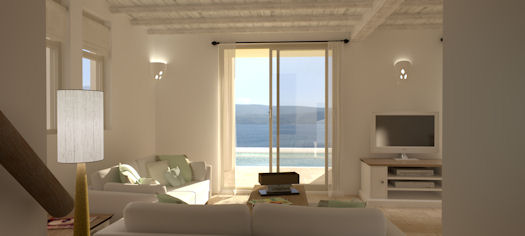 Free Halcyon Hills Data Sheet
There's a lot of great information available on this property, plus tons of impressive photos.  I've compiled them all into a comprehensive data sheet, yours for the asking.  You'll just need to provide your name and contact information, per the developer's requirements.
Request the Halcyon Hills data sheet here.
As always, thank you for your interest in the properties we showcase at Condo Hotel Center.  If you'd like to see any of the other condo and condo hotel properties we offer, please visit our Featured Properties page.  And don't hesitate to call if you need any additional information.  We've got plenty and we're happy to share.
Have a terrific day!
Joel Greene
Licensed Real Estate Broker
Condo Hotel Center
1368 NW 135th Ave.
Pembroke Pines, FL 33028
(954) 450-1929
Joel@CondoHotelCenter.com
www.CondoHotelCenter.com
www.CondoHotelsDubai.com
www.WorldClassCondoHotels.com
www.CondoHotelsBahamas.com
www.CentralAmericaSecondHomes.com
www.DominicanRepublicVacationHomes.com
Want to know more about me? Click below:
//www.condohotelcenter.com/joel-greene.html

Follow us on Facebook.
© Copyright 2011 Condo Hotel Center
*All rights reserved. No portion of this Property Alert may be reproduced, exhibited or distributed without the express written permission of Condo Hotel Center. Although Condo Hotel Center believes the information contained in this Property Alert to be accurate and complete, Condo Hotel Center can make no such guarantee.