Halcyon Palms Luxury Residences, Orlando, Florida
Whole Ownership from $429,999
August 14, 2013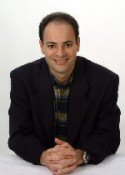 Joel Greene here from Condo Hotel Center.  As you probably know, I make my home in South Florida and have lived here nearly all of my life.  I'm used to seeing tourists visit my city.  They like this area for the great weather, beautiful beaches and exciting nightlife.  And I do too.
But when we want to get away on a little family vacation, Orlando, which is just a few hours drive away, offers us something completely different, which is why we return frequently.
We love all Orlando has to offer – from amazing theme parks and water parks to world-class dining and outlet shopping.  It's been a long time since I've had a new Orlando property to feature.  But I'm pleased to say I have one for you today with a variety of ownership opportunities.
Gated Community Near Disney World
Halcyon Palms Luxury Residences is a private gated community, in the midst of a nature reserve.  Despite its tranquil surroundings, it's only a short 15-minute drive from Disney World.
The ideal second home, it offers large seven-bedroom, seven-and-a-half-bathroom detached villas for just under $600,000.  Yes, I said seven bedrooms!  That means when you vacation, you can bring the whole family and all their friends. (Smaller families may wish to consider the 4 bedroom models.)
Or, if you have a really small family, mine can be packed and ready to visit you on short notice.  I call dibs on the master bedroom.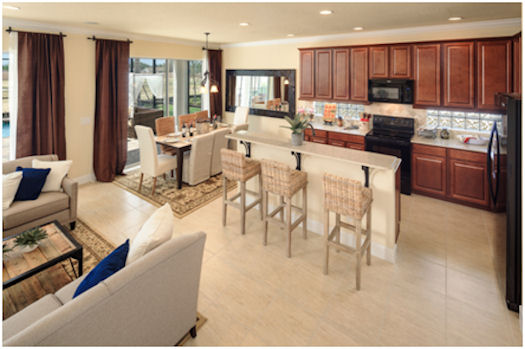 These villas are luxuriously appointed with screened private pool and Jacuzzi.  There are many other great amenities at the owners' clubhouse. And, whole ownership allows you to vacation in sunny FL or live here all year long.
But what makes Halcyon Palms Luxury Residences so unique is that if they prefer and choose to use it for six weeks or less per annum, they have another terrific option to consider.
Owners may give back their unused weeks to have the onsite management rent them out.  And, if they elect to give back 46 weeks for the developer to rent their unit, investors will receive 50% of the gross rental income (less costs) and a minimum 7% return for the first 5 years from completion and a minimum 8% for the following 5 years.
Again, this is a minimum, as the return is not capped.  If the return is higher than the minimum, owners will be paid a higher return.
If you choose to use your Florida home for more than 6 weeks the developer will reduce your return by 0.5% for any additional weeks used. The options are so flexible and unique, making this a stress free and enjoyable method of buying your vacation home.
For Halcyon Palms owners, management handles all maintenance, cleaning and upkeep of the villa.
Resort Amenities
Halcyon Palms isn't just the name of a neighborhood.  It's a resort community complete with a full complement of amenities.  There will be an owner's clubhouse with many great features including:
Restaurant
Bar
Business center
Community swimming pool & deck
Fitness center
Outdoor fitness area with soccer field
Mountain bikes available for use
Additionally, the resort will offer 24/7 security and daily cleaning service.  Your villa, as well as all the resort's amenities, will be fully managed on your behalf.  It's hassle-free, vacation home ownership!
Luxuriously Furnished Villas
The large villas are lavishly appointed and fully furnished in a contemporary style to a very high standard.  Features include a magnificent open formal lounge, spacious living area, dining area, fully-equipped kitchen, seven large bedrooms and a large bath in the master bathroom.
The luxurious maple wood kitchens have granite counter tops, while the bathrooms in the home are fitted with power showers, high quality baths, dual vanity sinks with marble counter tops and expansive wall-sized mirrors.
The homes have all of the modern conveniences including Wi-Fi and cable TV in each bedroom, as well as an IPod docking station.
The rear of the home opens up to a covered lanai containing a large screened swimming pool and deck, Jacuzzi, and a fitted grill, making it perfect for pool parties with friends.
Why I Love Orlando
I told you I often take my family to Orlando.  But I'm certainly not the only one.  Over 57 million tourists visited Orlando in 2012, making it the most popular tourist destination in the U.S.  Here's why:
95 park attractions including Disney World, EPCOT, Animal Kingdom, Hollywood Studios, Blizzard Beach, Universal Studios, Islands of Adventure, LegoLand, SeaWorld, Discovery Cove, Wet 'n Wild
12 shopping malls in a 20-mile radius
176 golf courses
Over 5,000 restaurants
Entertainment like Cirque du Soleil: La Nouba and Blue Man Group
Dinner shows, dance clubs, night clubs, comedy clubs, pubs, etc.
Indoor interactive entertainment complexes like DisneyQuest and Fun Spot
3rd most popular destination in U.S. for conventions after Las Vegas & Chicago
Orlando International Airport is 3rd busiest in U.S. (48 U.S. and 29 international destinations)
Halcyon Palms, Centrally Located
The location of Halcyon Palms is fantastic.  It's near Orlando's world-class attractions.  And new hotels, restaurants, shopping venues and entertainment options are regularly added to the local landscape.  You'll find everything within easy driving distance.
15 minutes to Disney World (6.5 Miles)
30 minutes or less to other Orlando theme parks
30 minutes to Orlando International Airport
60 minutes to the beaches in Cocoa, Melbourne and Daytona
60 minutes to Kennedy Space Center
Despite its proximity to theme parks and entertainment centers, Halcyon Palms Residence is set in a peaceful location.  It is surrounded by a 456-acre nature reserve which allows for many outdoor activities including walking trails, mountain biking and canoeing.
The developer is headquartered in Bristol, England and has a successful 10-year history of doing projects like Halcyon Palms.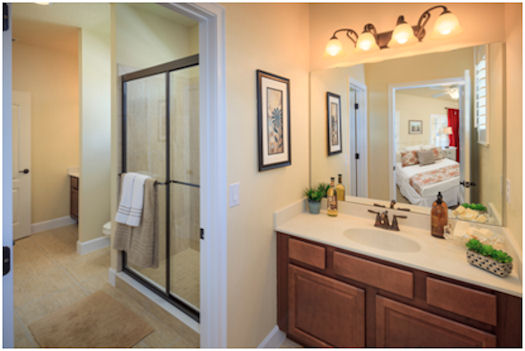 Reserve Now, Preconstruction Prices
Whole ownership is $429,999 (plus 4% completion costs) for the four-bedroom units and $599,000 (plus completion costs) for the seven-bedroom units, As a buyer incentive, the developer is offering an optional 150% buyback opportunity on year 10 after completion.
Although we are offering whole ownership in the Halcyon Palms, there is another option. The Halcyon Palms is being developed by a UK-based company, and they are also offering the opportunity to purchase within this resort starting at $39,000. Complete details can be supplied directly by them, upon request.
As a buyer incentive, the developer is offering the option to exit on years 3 and 5 with 100% buyback and on year 10 with 150% buyback on deposit paid, if  the owner so desires.
Want to know more?  I've got all the details in my data sheet, which you can request below:
Request the Halcyon Palms Residences Luxury Residences data sheet.
Orlando Rocks
I don't want to go on for too long, but really there's so much I could tell you about Orlando.  My sister, a Miami native, even moved her family there permanently and loves it.
The last time my family went to Orlando we got together with her family for dinner and then stepped outside the restaurant for a couple of quick family photos.  We took lots of great shots of the kids (we each have two) and various combinations of the families.
But the photo I like best is one my sister snapped of my family with my brother in law in the background.  I didn't even realize what he'd done until I got home and looked at the pictures.  He's always good for a laugh.  And like I said, whenever we go to Orlando, we have a ton of fun.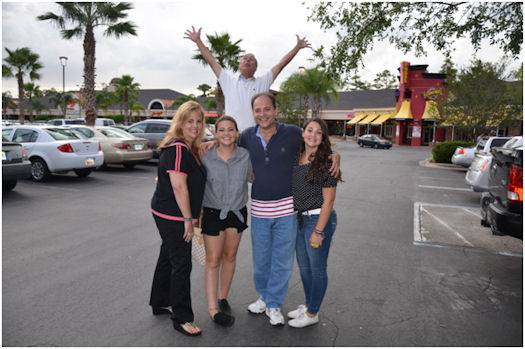 The family and me in Orlando, plus my goofy brother in law, who joined our family photo without my knowledge.
As always, thank you for reading my Property Alerts.  If I can assist you in any way in finding the perfect vacation home in Orlando, Miami or anywhere else, just give me a call.  And if you know anyone else who you think might find Halcyon Palms of interest, please feel free to forward this email along.
Joel Greene
Licensed Real Estate Broker
Condo Hotel Center
1368 NW 165th Ave.
Pembroke Pines, FL 33028
(954) 450-1929
Joel@CondoHotelCenter.com
www.CondoHotelCenter.com
www.CondoHotelsDubai.com
www.WorldClassCondoHotels.com
www.CondoHotelsBahamas.com
www.CentralAmericaSecondHomes.com
www.DominicanRepublicVacationHomes.com
www.BiscayneLandingMiami.com
Want to know more about me? Click below: //www.condohotelcenter.com/joel-greene.html

Follow us on Facebook
© Condo Hotel Center.  All rights reserved. No portion of this Property Alert may be reproduced, exhibited or distributed without the express written permission of Condo Hotel Center. Condo Hotel Center takes copyright infringement seriously. Violators will be prosecuted to the fullest extent of the law.
Although Condo Hotel Center believes the information contained in this Property Alert to be accurate and complete, Condo Hotel Center can make no such guarantee. All features and descriptions are subject to change.
Please speak with your personal legal and financial advisors to determine whether this property is suitable for your objectives.