Halcyon Palms Luxury Residences, Orlando, FL
Ownership from $429,999
February 3, 2014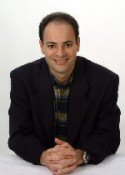 Joel Greene here from Condo Hotel Center.  With the Super Bowl now behind us, you may have started seeing that great annual promotion by Disney that has the winning quarterback in the midst of his victory on the football field answering the question, "You've just won the Super Bowl, what are you going to do now?"
The enthusiastic answer is always, "I'm going to Disney World!"  If you've ever wanted to utter those words yourself, even if you're not an NFL quarterback, then you'll like today's featured property, which is just minutes from the Magic Kingdom.
I initially told you about this property in August 2013, but there are some new offerings making it more affordable plus some exciting updates that I think you'll like.  Read on for details.
Vaation in Orlando
Halcyon Palms Luxury Residences is a private residence club.  A gated community, it's set in the midst of a nature reserve.  Despite its tranquil surroundings, it's only about five miles from the Disney World theme parks as well as many other world-class Orlando attractions.
When I first told you about Halcyon Palms, the only residences available had seven bedrooms.  That was great if you had a huge family.  But for the rest of us, it was too much to fathom.  Plus the price was considerably higher.
Now the developer has added homes that have four bedrooms.  These residences are all detached villas, giving you the space and the type of privacy you just can't get in a hotel.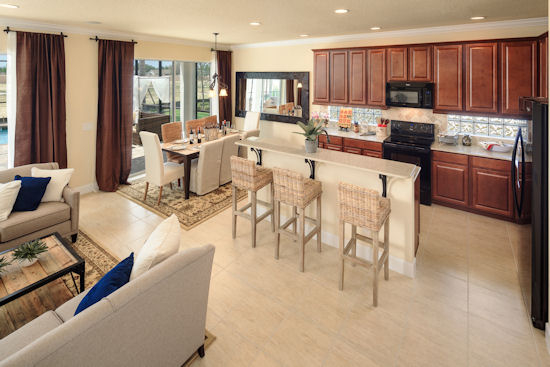 They are luxuriously appointed with screened private pool and Jacuzzi.  There are many other great amenities at the owners' clubhouse.
What makes Halcyon Palms Luxury Residences so unique in addition to its ultra-large villas is that buyers can purchase a villa and may use it year round.  But, if they prefer and choose to use it for six weeks or less per annum, they have another terrific option to consider.
Owners may give back their unused weeks to have the onsite management rent them out.  And, if they elect to give back 46 weeks for the developer to rent their unit, investors will receive 50% of the gross rental income (less costs) and a minimum 7% return for the first 5 years from completion and a minimum 8% for the following 5 years.
Again, this is a minimum, as the return is not capped.  If the return is higher than the minimum, owners will be paid a higher return.
If you choose to use your Florida home for more than 6 weeks the developer will reduce your return by 0.5% for any additional weeks used. The options are so flexible and unique, making this a stress free and enjoyable method of buying your vacation home.
Resort Amenities
Halcyon Palms is a resort community complete with a full complement of amenities.  An owner's clubhouse will offer many great features including:
Restaurant
Bar
Business center
Community swimming pool & deck
Fitness center
Outdoor fitness area with soccer field
Mountain bikes available for use
Additionally, the resort will have 24/7 security and daily cleaning service.  Your villa, as well as all the resort's amenities, will be fully managed and maintained on your behalf.  It's hassle-free, vacation home ownership!
Luxuriously Furnished
The villas are lavishly appointed and fully furnished in a contemporary style to a very high standard.  Features include a magnificent open formal lounge, spacious living area, dining area and fully-equipped kitchen.  The homes have four-to-seven large bedrooms with the same number of bathrooms, including an especially large master bath.
The villas can be delivered fully furnished and decorated in a contemporary style (Please inquire about furnishing costs).  Features include a magnificent open formal lounge, spacious living area, dining area, fully-equipped kitchen, four or seven large bedrooms and a large ensuite master bathroom.
The luxurious maple wood kitchens have granite counter tops, while the bathrooms in the home are fitted with power showers, high quality baths, dual vanity sinks with marble counter tops and expansive wall-sized mirrors.
The homes have all of the modern conveniences including Wi-Fi and cable TV in each bedroom, as well as an iPod docking station.
The rear of the home opens up to a covered lanai containing a large screened swimming pool and deck, Jacuzzi, and a fitted grill, making it perfect for pool parties with friends.
Why I Love Orlando
I take my family to Orlando at least once a year.  But I'm certainly not the only one.  Over 72 million tourists visit each year, making it the most popular tourist destination in the U.S.  Here's why:
95 park attractions including Disney World, EPCOT, Animal Kingdom, Hollywood Studios, Blizzard Beach, Universal Studios, Islands of Adventure, LegoLand, SeaWorld, Discovery Cove, Wet 'n Wild
12 shopping malls in a 20-mile radius
176 golf courses
Over 5,000 restaurants
Entertainment like Cirque du Soleil: La Nouba and Blue Man Group
Dinner shows, dance clubs, night clubs, comedy clubs, pubs, etc.
Indoor interactive entertainment complexes like DisneyQuest and Fun Spot
3rd most popular destination in U.S. for conventions after Las Vegas & Chicago
Orlando International Airport is 3rd busiest in U.S. (48 U.S. and 29 international destinations)
Halcyon Palms, Centrally Located
The location of Halcyon Palms is fantastic.  It's near Orlando's world-class attractions.  And new hotels, restaurants, shopping venues and entertainment options are regularly added to the local landscape.  You'll find everything within easy driving distance.
15 minutes to Disney World (5 miles)
30 minutes or less to other Orlando theme parks
30 minutes to Orlando International Airport
60 minutes to the beaches in Cocoa, Melbourne and Daytona
60 minutes to Kennedy Space Center
Despite its proximity to theme parks and entertainment centers, Halcyon Palms Residence is set in a peaceful location.  It is surrounded by a 456-acre nature reserve which allows for many outdoor activities including walking trails, mountain biking and canoeing.
Buyer Incentives
Halcyon Palms is an affiliate of The Registry Collection, which means you can exchange your weeks for time at other luxury resort destinations around the world.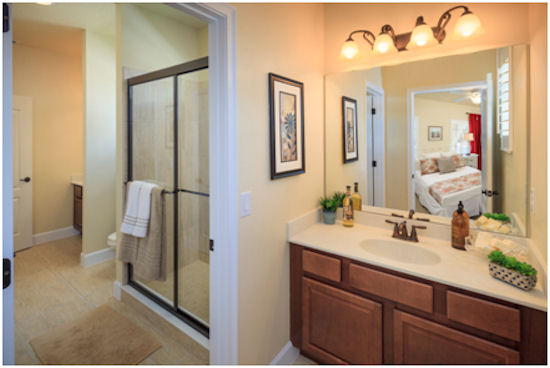 Prices for fractional ownership of 1/13th start at approximately $39,800 for 3-bedroom villas.As a buyer incentive, the developer is offering the option to exit on years 3 and 5 with 100% buyback and on year 10 with 150% buyback on deposit paid, if  the owner so desires.
Although we are offering whole ownership in the Halcyon Palms, there is another option. The Halcyon Palms is being developed by a UK-based company, and they are also offering the opportunity to purchase within this resort starting at $39,000. Complete details can be supplied directly by them, upon request.
Whole ownership is $429,999 (plus 4% completion costs) for the four-bedroom units and $599,000 (plus completion costs) for the seven-bedroom units, As a buyer incentive, the developer is offering an optional 150% buyback opportunity on year 10 after completion.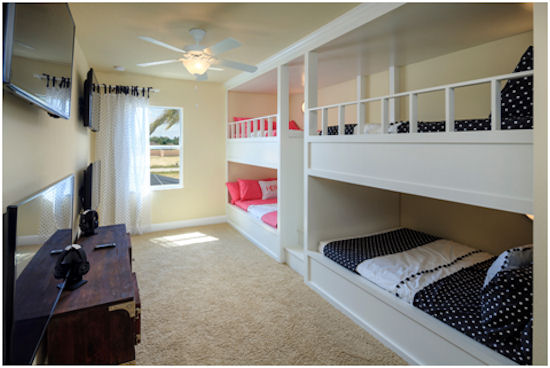 For U.S. buyers only, we can connect you with LightStream, a San Diego-based lender with ties to Florida bank SunTrust, offering unsecured loans of up to $100,000, which are perfect for purchasing a fractional if you have excellent credit.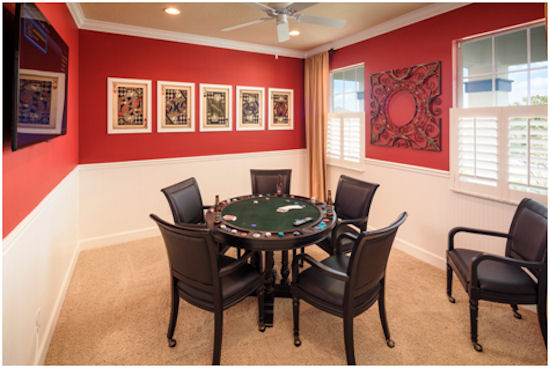 Want to know more? I've got all the details in my Halcyon Palms data sheet, which you can receive automatically by simply clicking the link below and providing your contact information, as required by the developer.
Request the Halcyon Palms Luxury Residences data sheet.
Visit Halcyon Palms
After reading the data sheet, just let me know if you'd like to arrange a tour of the Halcyon Palms resort and model villa.
Disney World Awaits
As always, thank you for reading my Property Alerts.  If I can assist you in any way in finding the perfect vacation home, just give me a call.  And if Orlando is in your thinking, I encourage you to consider Halcyon Palms Luxury Residences.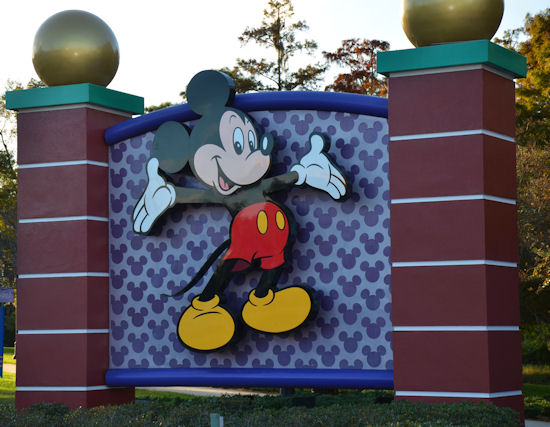 I hope your team won the big game yesterday.  Now, just imagine telling your friends, "I'm going to Disney World!" and maybe when you do, you'll bump into Russell Wilson enjoying the park with his family.
Joel Greene
Licensed Real Estate Broker
Condo Hotel Center
1368 NW 165th Ave.
Pembroke Pines, FL 33028
(954) 450-1929
Joel@CondoHotelCenter.com
www.CondoHotelCenter.com
www.CondoHotelsDubai.com
www.WorldClassCondoHotels.com
www.CondoHotelsBahamas.com
www.CentralAmericaSecondHomes.com
www.DominicanRepublicVacationHomes.com
Want to know more about me? Click below: //www.condohotelcenter.com/joel-greene.html

Follow us on Facebook.
© Condo Hotel Center.  All rights reserved. No portion of this Property Alert may be reproduced, exhibited or distributed without the express written permission of Condo Hotel Center. Condo Hotel Center takes copyright infringement seriously. Violators will be prosecuted to the fullest extent of the law.
Although Condo Hotel Center believes the information contained in this Property Alert to be accurate and complete, Condo Hotel Center can make no such guarantee. All features and descriptions are subject to change.
Please speak with your personal legal and financial advisors to determine whether this property is suitable for your objectives.