Townhomes, Lofts & Traditional Condos from $213,900
H3 Hollywood – Unique Floor Plans in Beautiful Hollywood, FL
August 5, 2013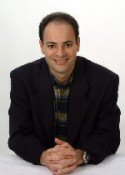 Joel Greene here from Condo Hotel Center.  Over the past few months, I've shared with you information about the many new condominium developments being built in South Florida.  Most offer great amenities but one main style of condominium living – that is, traditional, one-story units.
The property I'm featuring today is a mid-rise condo like so many others.  However, it does have one key difference.  In addition to the traditional condominium units, it also offers some floor plans for townhouses and lofts.
So if you like the idea of being in a condo development with wonderful amenities and hassle-free maintenance, but you'd prefer it feel more like a house than an apartment, then H3 Hollywood could be the perfect solution.  Read on for details.
H3 Hollywood Gives You 3 Choices of Home Design
H3 Hollywood is a to-be-built condominium in downtown Hollywood, Florida in close proximity to award-winning beaches and activities in abundance.
It offers unique loft spaces and townhouses, as well as one-, two- and three-bedroom traditional condos, all with impeccable design and modern architecture.  When the developer says "There's something for everyone," he means it, especially since prices start at a very affordable $213,900.
Rising 15 stories, H3 Hollywood will have a total of 247 condos.  It can be an ideal first or second home or investment property.
Condo Amenities
Residents will enjoy a full complement of attractive features and services including:
Exquisitely-appointed two-story lobby
Large pool and deck
State-of-the-art fitness center
Elegantly furnished conference/event room
Business center
Party area
24-hour security
24-hour concierge
Front desk
Valet
H3 Hollywood will be a pet-friendly building.  Those owners more interested in rent revenue than living themselves at the condo will be allowed to lease out their home up to four times per year.
Approximate rental rates in the area are currently about $1,400 for the one-bedroom condos and $1,600 for the two-bedroom condos.
Hollywood, A Great Location
Everyone has heard of Hollywood, California.  The same can't be said of Hollywood, Florida. But don't let its less notorious existence fool you. Hollywood, Florida is a beautiful city in a fantastic location.  It sits in between the prime real estate of Miami Beach and Fort Lauderdale, and has just as much to offer as those neighboring cities.
H3 Hollywood is located in the heart of Hollywood's downtown area, an easy walk to dozens of restaurants, nightclub venues, trendy art galleries and entertainment.
It's just 15 minutes to the Ft. Lauderdale International Airport, 10 minutes to Aventura Mall, and less than 10 minutes to Hollywood Beach, where you'll find the city's renowned 2.5-mile Broadwalk.  Florida's only oceanfront pedestrian promenade is framed by quaint seaside inns, boutique hotels and luxury resorts as well as charming cafes, restaurants and shops.
But the biggest attraction is Hollywood's seven miles of uncrowded and uninterrupted natural beach that has been Blue Wave-certified by the Clean Beaches Council for the past 10 years.
If you've wanted a South Florida second home or investment property that puts you close to the beaches as well as shopping and dining, H3 Hollywood could be ideal.
Upscale Features in the Condos
The developer of H3 Hollywood is Lorris Boulanger of LB Construction of South Florida, Inc., which has been developing hotel, multi-family and single family homes in Florida for over 20 years.  The architect is Miami-based, Kobi Karp Architects, which has designed over 100 large-scale, high-rise condominium, hospitality and commercial structures.
The condos in H3 Hollywood will be delivered decorator ready.  They'll have private balconies and terraces.
The kitchens will feature granite counter top and backsplashes, stainless steel appliances and European-style cabinetry.
Master bathrooms will have Italian marble flooring and walls and solid wood cabinetry.
Affordable, Preconstruction Prices
Groundbreaking of H3 Hollywood is planned for September 2013.  The estimated completion of construction is spring 2015.  Reservations for individual condos are currently being accepted with just 10% down.
H3 Hollywood has many floor plans available.  Select among various layouts for studios, townhomes, loft spaces and one-to-three bedroom residences, ranging in size from 594 square feet to 1,579 square feet.  Preconstruction prices start at just $213,900 and go up to $349,900+.
Get the H3 Hollywood Data Sheet
I've put together a data sheet with lots more facts and numbers on this condo development.  To receive it, you just need to provide your name and contact information, as required by the developer.
Request the H3 Hollywood Data Sheet here.
Tell 'em You've Moved to Hollywood
If you've ever wanted to say, "I'm moving to Hollywood," this is your big chance.  While you won't find George Clooney, Brad Pitt or Sandra Bullock in Hollywood, Florida, there are still plenty of great reasons to call it, and H3 Hollywood, home.
As always, thank you for your interest in the other properties we showcase at Condo Hotel Center.  If you're looking for something special or would like to visit the sites of the properties we represent, just give me a call.  I'm happy to assist you any way that I can.
Have a great day!
Joel Greene
Licensed Real Estate Broker
Condo Hotel Center
1368 NW 165th Ave.
Pembroke Pines, FL 33028
(954) 450-1929
Joel@CondoHotelCenter.com
www.CondoHotelCenter.com
www.CondoHotelsDubai.com
www.WorldClassCondoHotels.com
www.CondoHotelsBahamas.com
www.CentralAmericaSecondHomes.com
www.DominicanRepublicVacationHomes.com
www.BiscayneLandingMiami.com
Want to know more about me? Click below: //www.condohotelcenter.com/joel-greene.html

Follow us on Facebook.
© Copyright 2013 Condo Hotel Center
*All rights reserved. No portion of this Property Alert may be reproduced, exhibited or distributed without the express written permission of Condo Hotel Center. Although Condo Hotel Center believes the information contained in this Property Alert to be accurate and complete, Condo Hotel Center can make no such guarantee.