Garza Blanca Resort Condo Hotels & Fractionals
Beachfront & Mountain View Residences in Puerto Vallarta, Mexico
February 18, 2019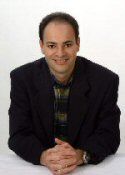 Hello, Joel Greene here from Condo Hotel Center.
Having lived in Florida most of my life, and having personally enjoyed much of the state's 663 miles of beaches, I've become well acquainted with sea turtles.
You see, during the day, Florida's beaches are filled with sunbathers, but at night Florida sea turtles, weighing hundreds of pounds, lumber out of the ocean onto the sand.
They dig a hole about two feet deep, fill the nest with roughly 100 eggs the size of ping-pong balls, and cover them back up with sand. Mom then crawls back to the ocean.
About two months later, the eggs hatch and scores of tiny turtles emerge from the sand at night and clamber into the water. In fact, more than 100,000 sea turtles nest on Florida beaches from March through October of each year.
Nearly 90 percent of sea turtle nesting in the U.S. occurs in Florida. And while Florida definitely has the U.S. market cornered on turtle births, there's another location just over the border that has risen to turtle fame as well. And it happens to be the location of today's featured property. Read on for details.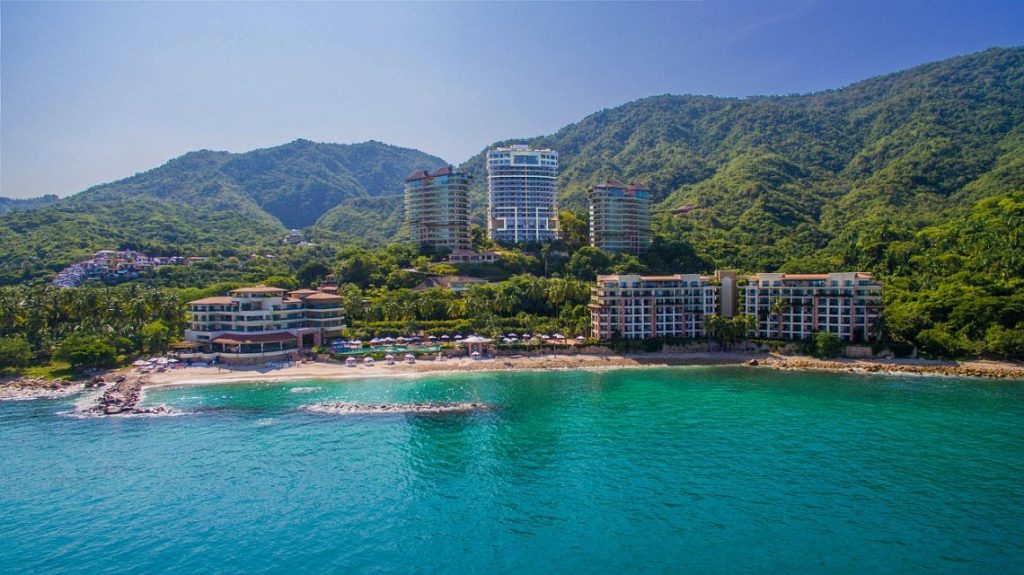 Garza Blanca Resort & Spa
Located in a beautiful natural setting with the Sierra Madre mountains as backdrop and the Pacific Ocean in the front is Garza Blanca Resort & Spa. It is a luxurious collection of residences spread among five towers and perched above the beach in Puerto Vallarta, Mexico.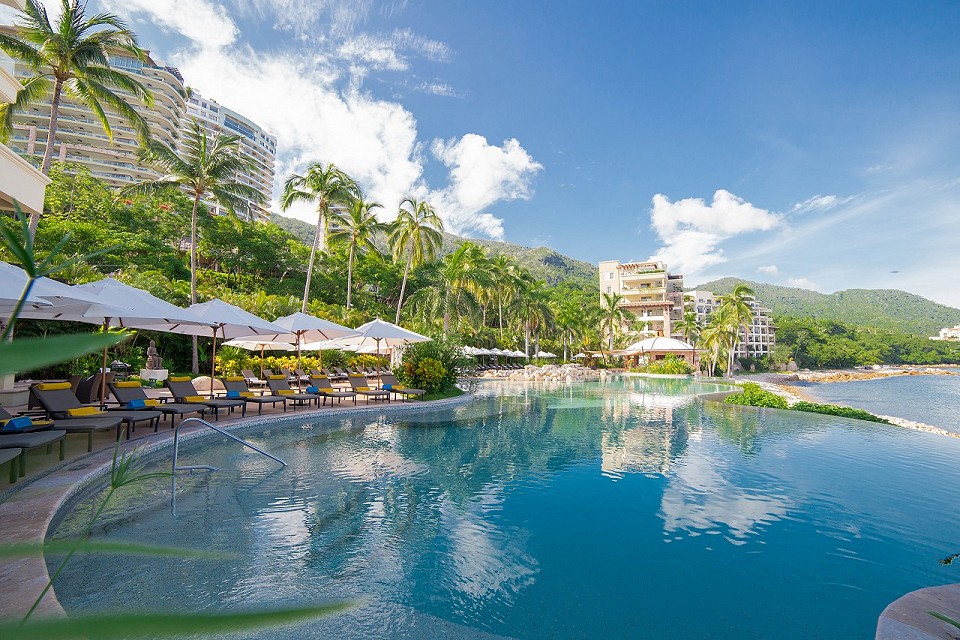 The resort is part of the Garza Blanca Real Estate, a community that spans 88 gated acres and includes the five-diamond Hotel Mousai.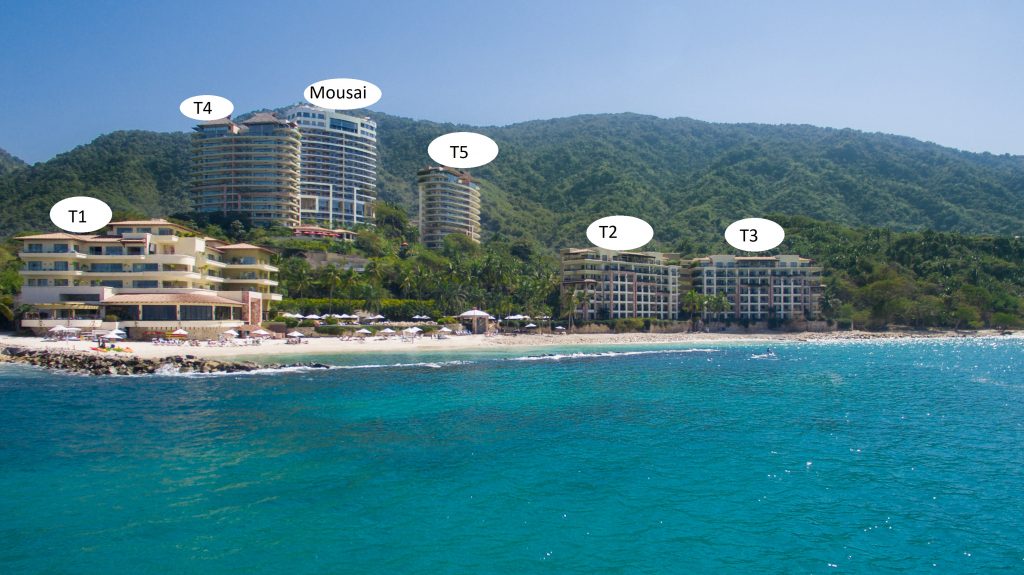 Of the resort's five towers, four have condo hotel and fractional units for sale and those are what I'm able to offer you today.
Resort Amenities and Services
Fully operational, the resort was master-planned back in 2008 and developed in stages throughout the following three years. While a few of the residences have been sold, mostly through word-of-mouth, the remaining units are now being publicly marketed.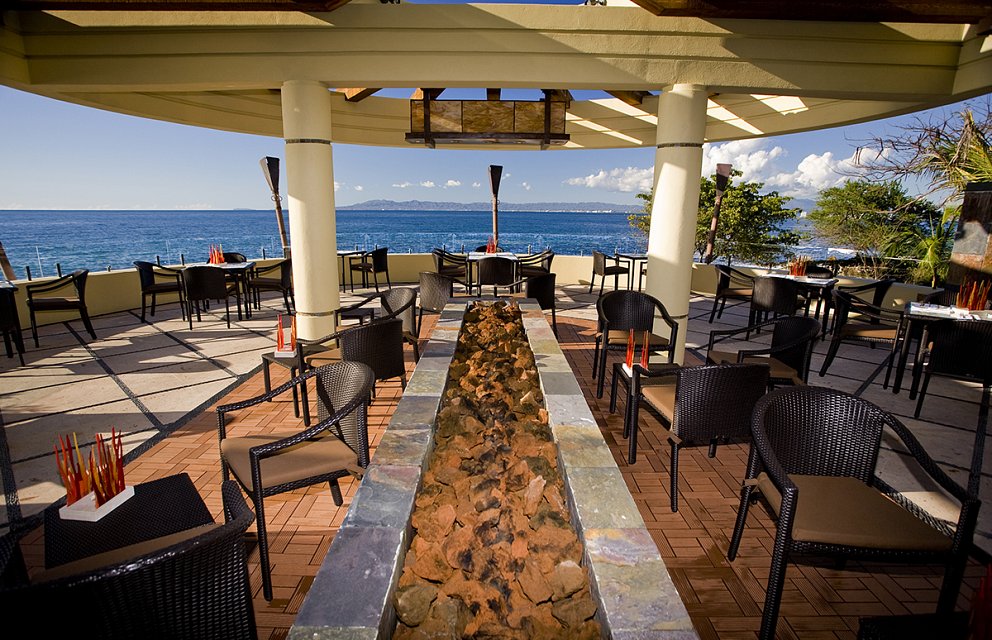 The resort has much to offer in terms of amenities:
Certified Garza Blanca Beach (certified means it has lifeguards)
2 oceanfront infinity pools
Panorama view infinity pool
3 restaurants offering a variety of cuisines
Full-service European health Imagine Spa
State-of-the-art, fully equipped, ocean-view gym
Tennis, basketball and squash courts
Yoga, hiking, paddle boarding, kayaking
Calendar of events for all ages
High-speed DSL internet in residences, Wi-Fi in pool area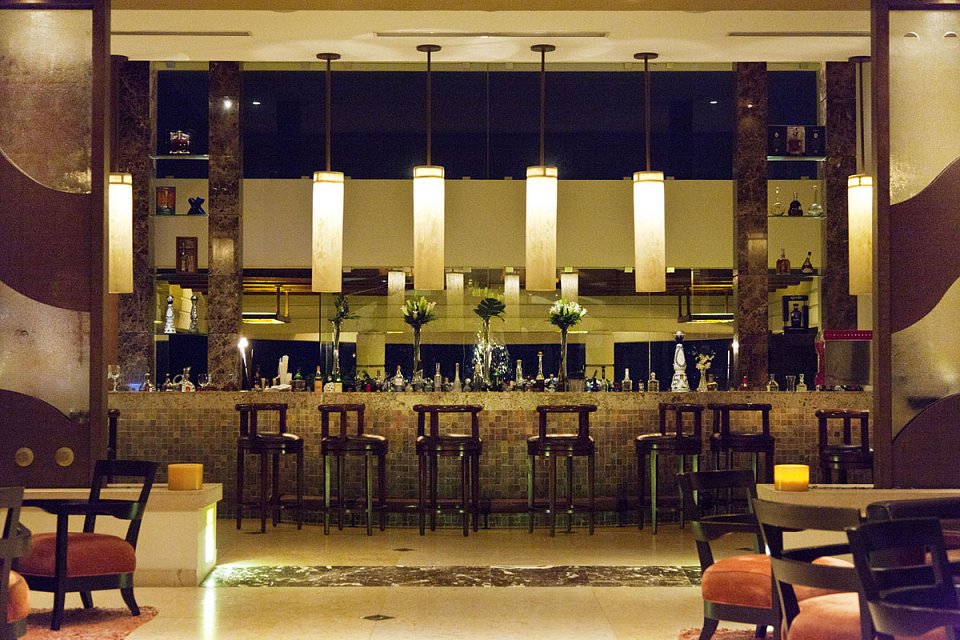 Additionally, the resort has 24-hour security, front desk and concierge services. A trolley runs throughout the property for quick rides to the beach and amenities. Butler and room service are available.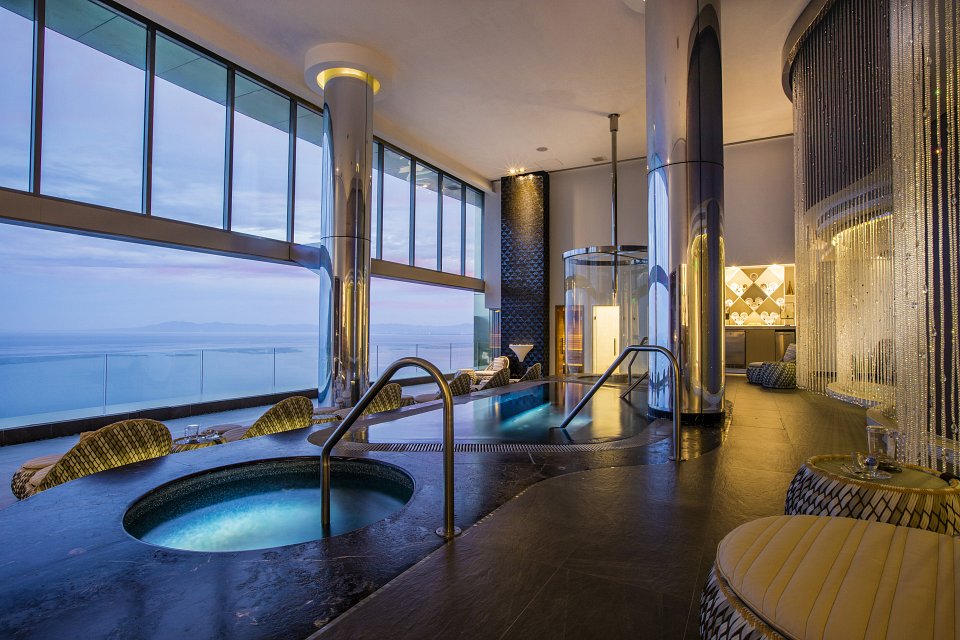 Spacious Residences
The residences at Garza Blanca Resort & Spa come in two- or three-bedroom floor plans and they're extremely spacious, ranging from 2,229 sq. ft. to 6,590 sq. ft.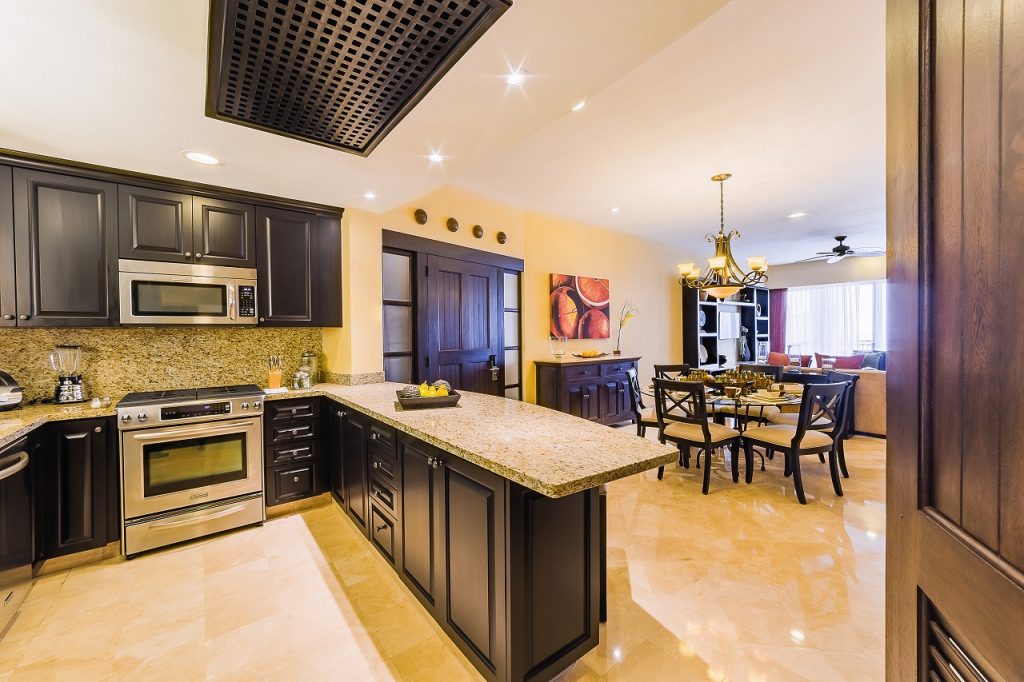 Gourmet kitchen includes stainless steel appliances
Kitchen has island, granite counters, hardwood cabinets
Bedrooms have full bathrooms and walk-in closets
Optional turnkey furniture package
1 parking space per residence under towers
Valet parking for additional vehicles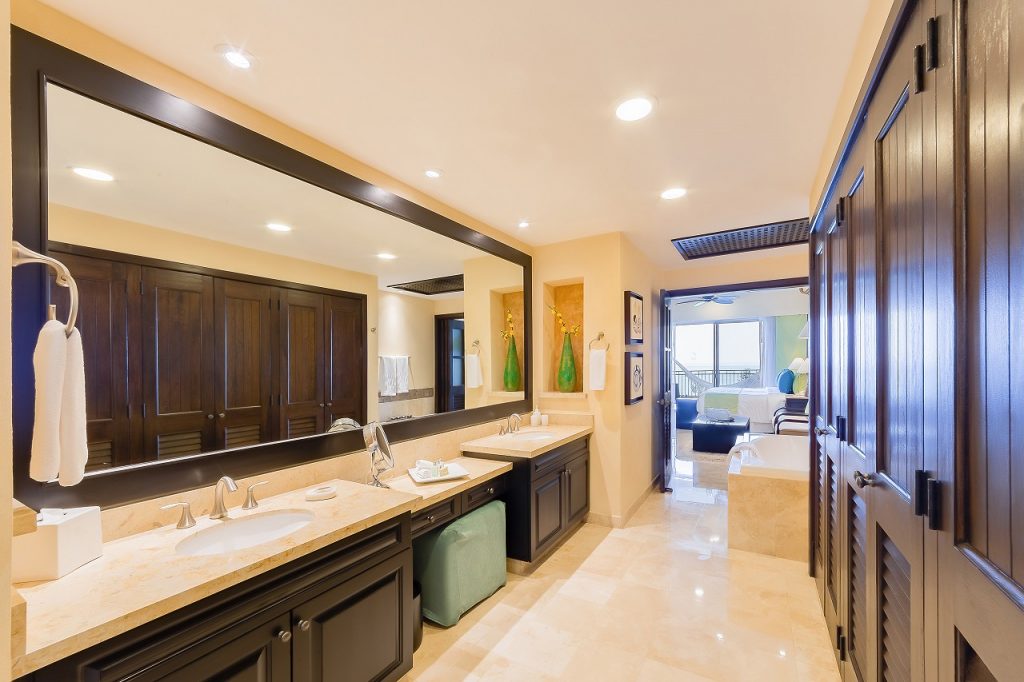 A Spectacular Location
Garza Blanca Resort & Spa is only a nine-minute drive from downtown Puerto Vallarta and 35 minutes from the city's International Airport.
The resort is also conveniently close to the quaint Malecon boardwalk. It's this town's version of a seaside boardwalk, minus the boards. The wide sidewalks wind around outdoor cafes, restaurants, bars and gift shops.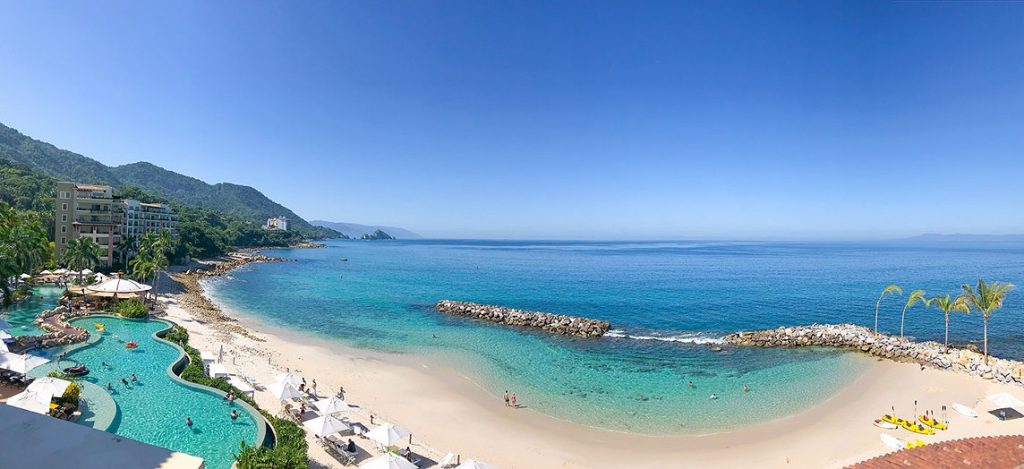 Other local activities include tequila-tasting tours, whale-watching trips, ATV adventures, mountain biking, zip lining, snorkel cruises and nightly turtle beach tours.
Located at the same latitude as Hawaii, the weather in Puerto Vallarta is similar, mostly in the 80s from about December to April, perfect for a vacation home.
Two Purchase Options
Garza Blanca Resort & Spa has two- and three-bedroom beachfront and mountain-view condo hotel residences. These can be purchased as whole units or as 1/12th fractions.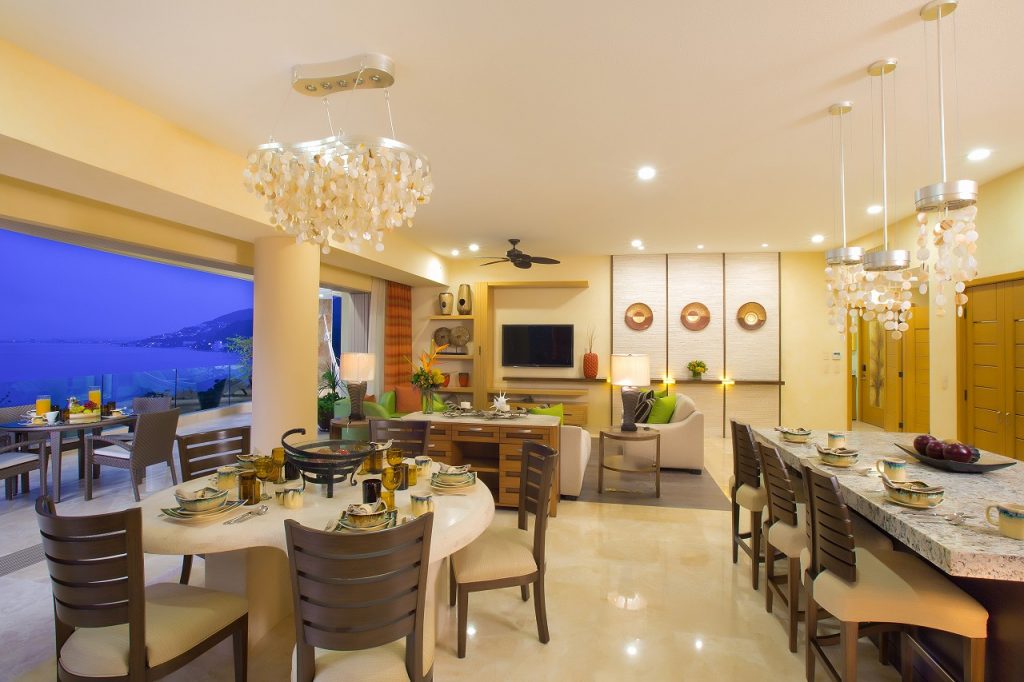 Whole ownership offers you the option of placing your residence into the rental program when you're not using it and receiving revenue. You can also choose to live in your residence full time, as there are no living restrictions.
The fully furnished residences range in price from $828,000 to $3,791,999.
The fractionals offer four weeks of annual usage and range from $119,966 to $287,646.
Want to know more? I have plenty of additional details and photos. Just check out my Garza Blanca Resort data sheet, yours for the asking.
Request the Garza Blanca & Resort data sheet here.
Turtle Recall
If you remember, at the beginning of this write-up, I told you about Florida's nesting sea turtles and mentioned that Puerto Vallarta also has its share. The city's Bay of Banderas is the birthplace of thousands of Olive Ridley sea turtles. Every summer they return to the beaches on which they were born to lay their eggs.
Last year, incredibly, scientists observing the Puerto Vallarta turtle action, discovered a tiny new turtle breed. The discovery is so recent the species hasn't even been named yet.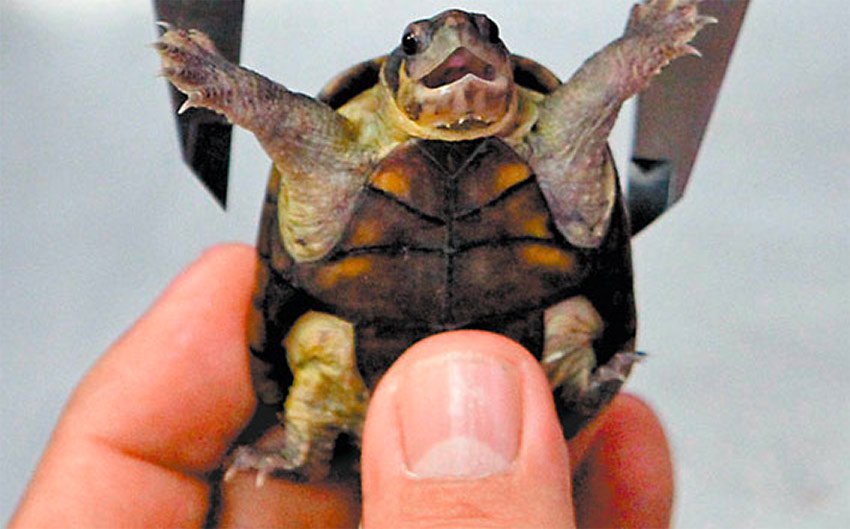 The largest of these "new" turtles is a mere four inches long. Currently there are only four known living specimens, of which only one is a female. She was sent along with a (lucky) male to a reproduction center in Tabasco, Mexico while the other two males (now celibate, I'm assuming) remain in Puerto Vallarta. Just a little nugget of random information for you. You're welcome.
Again, if turtle watching is your thing and beautiful Puerto Vallarta sounds like your kind of vacation destination, be sure to request my Garza Blanca Resort & Spa data sheet.
Or, if you'd prefer a U.S. property, such as a Florida condo, condo hotel or fractional, I hope you'll give me a call so I can tell you about my full shell-ection.
Have a great day!
Joel Greene
Licensed Real Estate Broker
Condo Hotel Center
1368 NW 165th Ave.
Pembroke Pines, FL 33028
(954) 450-1929
Joel@CondoHotelCenter.com
www.CondoHotelCenter.com
Want to know more about me? Click below:
//www.condohotelcenter.com/joel-greene.html
© Condo Hotel Center. All rights reserved. No portion of this Property Alert newsletter may be reproduced, exhibited or distributed without the express written permission of Condo Hotel Center. Condo Hotel Center takes copyright infringement seriously. Violators will be prosecuted to the fullest extent of the law.Although Condo Hotel Center believes the information contained in this Property Alert newsletter to be accurate and complete, Condo Hotel Center can make no such guarantee. All features and descriptions are subject to change. Please speak with your personal legal and financial advisors to determine whether this property is suitable for your objectives.