Fairmont Heritage Place The Cedars
Hendersonville, NC Branded Residences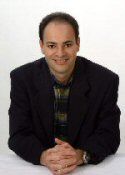 Hello, Joel Greene here from Condo Hotel Center.
I grew up in Miami Beach, Florida. And every summer, just as soon as school let out, my folks would ship me off to sleepaway camp in Hendersonville, North Carolina.
I think they were glad to have the break. And I was happy to spend my summer days doing things I could never do at home – hiking up mountains, playing in waterfalls, toasting marshmallows over a bonfire and rafting down rivers.
In my mind, Hendersonville, NC was Paradise. So, a few weeks ago, when I was contacted about a new, luxury branded residence that would open in Hendersonville, I couldn't wait to research it further. Read on for details…
Historic Hotel to Become Luxury Resort
The Cedars Hotel sits on the National Register of Historic Places. Built in 1914 by the wife of Southern Railway President J.W. Bailey, the property has long operated as a wedding venue and hotel.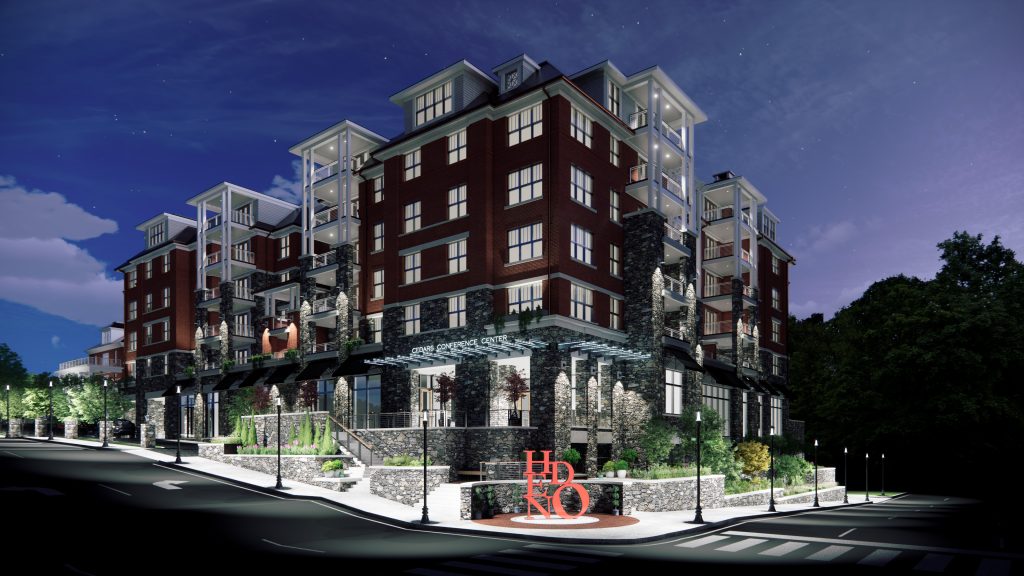 It will soon be fully restored with its distinctive Neo-Classical Revival architecture maintained, and two new six-story buildings will be added. They'll contain 130 condo hotel residences, which is what I'm able to offer you today.
When all construction is complete, Fairmont Heritage Place The Cedars will be an upscale, full-service, branded residence set on 3.5 mountain-view acres in the heart of beautiful Hendersonville, NC.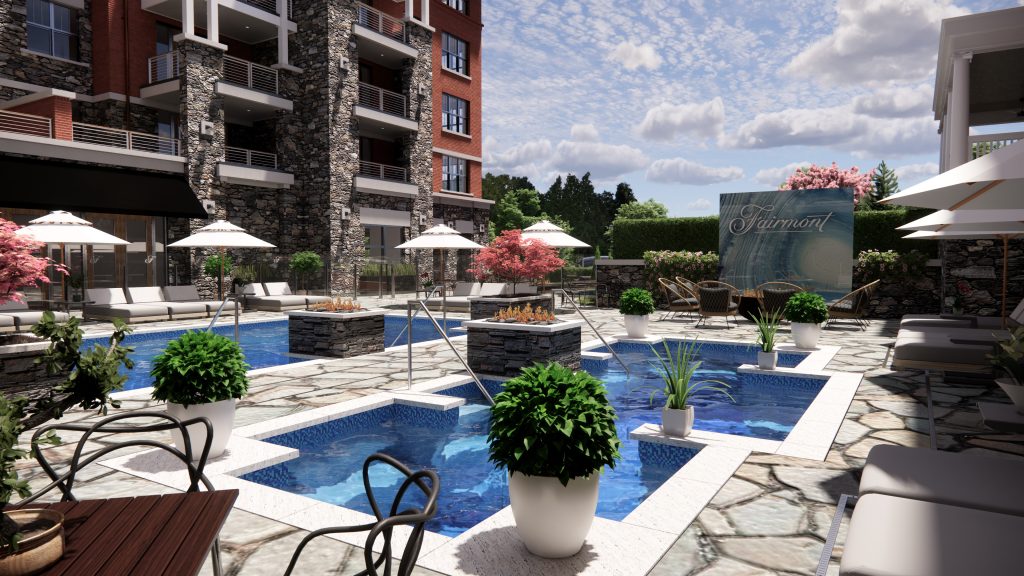 Attractive Amenities
As a five-star property, Fairmont Heritage Place The Cedars will feature a full complement of luxury amenities, including:
Fine dining signature restaurant
Dining terrace and gazebo
Lobby lounge and craft cocktail bar
Fairmont Spa, full service
Fitness center with family lounge and pool bar
Resort pools, decks, hot tub, fire pits, food & drink service
5,500 sq. ft. event center with 2 ballrooms, bridal suite, meeting rooms
On-site dog "bark park"
On-site beekeeping program, part of Fairmont's sustainability initiative
The condo hotel will also have the world-famous signature Fairmont doorman with white glove service, a concierge, valet and self-parking, and 24-hour security.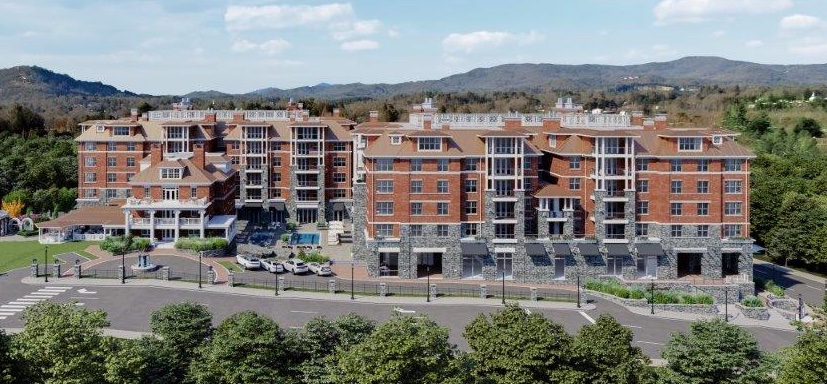 A Delightful Location
The concierge at the Fairmont Heritage Place The Cedars will help arrange nearby outdoor excursions such as river tubing, hiking, horseback riding, fly fishing, snow skiing, mountain biking, waterfall tours and cultural activities. Pretty much, everything I used to do at summer camp in Hendersonville, you can now do as an adult!
Hendersonville is a historic city, and Fairmont Heritage Place The Cedars is just two blocks away from historic Main Street where you'll find over 100 shops and 25 restaurants.
Popular destinations located within a 30-minute drive include downtown Asheville, with its many shops and breweries, and the North Carolina Arboretum where you can walk through its amazing gardens.
Take a tour of the Biltmore Estate, which includes the 8,000-acre residence and gardens built in the 1880s by George Vanderbilt and currently owned by his descendants.
Like to hike? Check out Pisgah National Park and Dupont State Forest. Also, you're only 1.25 hours from the Great Smoky Mountains National Park.
Receive Revenue from Your Second Home
The developers expect that most owners at Fairmont Heritage Place The Cedars will use their residence as a second home. However, there are no living restrictions. If you want to live in your residence year-round, you can.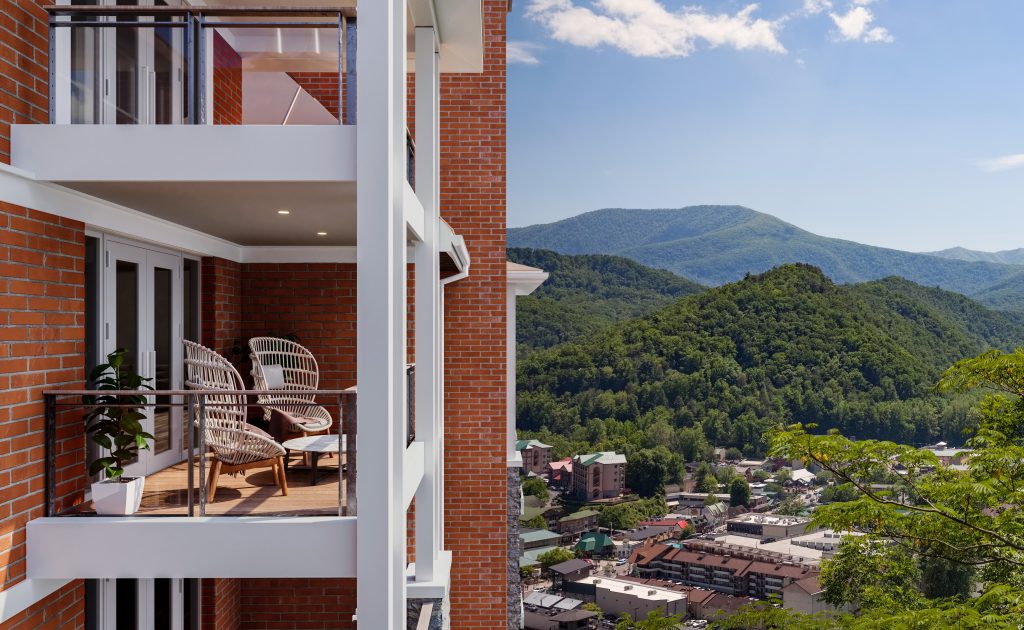 You'll also have the option of participating in the onsite rental program. Use your residence when you want, generate revenue when you're not there to defray the costs of ownership. Another option is to use Airbnb and similar platforms to rent out the residence yourself, but with a few restrictions to be set by Fairmont.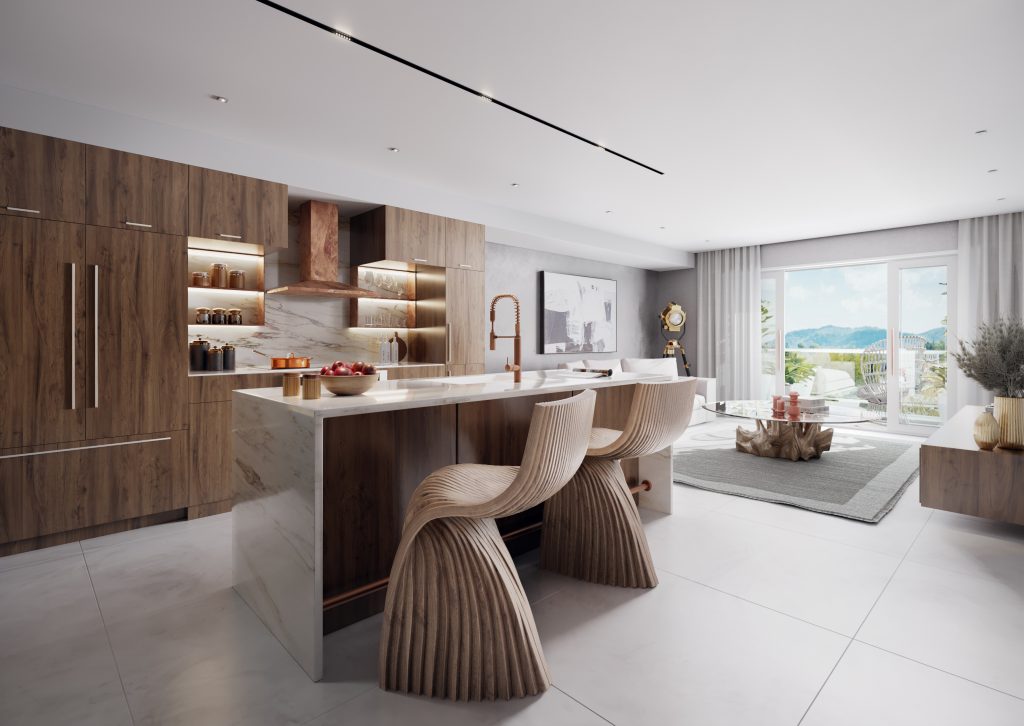 Prices Start in the Low $400,000s
Demolition will take place later this year on some of the existing structures of the property. Then construction will begin in 2023 on the two new residence buildings, which should be complete by early 2025.
The units will include an assortment of studios, one- to three-bedroom residences, and penthouses. Prices start in the low $400,000s and go up to $3.92 million for the largest penthouse.
Want to know more? Request my detailed data sheet below.
Request the Fairmont Heritage Place The Cedars data sheet here.
You Must Visit Sliding Rock
At the top I mentioned my summers in a Hendersonville sleepaway camp. Of all the many activities we did at camp, my clear favorite was a field trip we took each year to Sliding Rock.
It's a 60-foot natural water slide that ends in an 8-foot-deep pool of freezing mountain water. It's an amazing experience, and it's still there, 45+ years later! However, it now has handrails for climbing up the rockslide, multiple lifeguards and public restrooms. Back in the day, we didn't have any of those luxuries. Nonetheless, if you go to Hendersonville, you absolutely must visit Sliding Rock.
Again, if having a second home in beautiful North Carolina appeals to you, request my data sheet on Fairmont Heritage Place The Cedars. Or, if there's a different locale that you're interested in, such as Florida or the Caribbean, please give me a call. While they may not have a Sliding Rock, they still have plenty to offer.
Joel Greene
Licensed Real Estate Broker
Condo Hotel Center
1368 NW 165th Ave.
Pembroke Pines, FL 33028
(954) 450-1929
Joel@CondoHotelCenter.com
www.CondoHotelCenter.com
Want to know more about me? Click below:
//www.condohotelcenter.com/joel-greene.html
© Condo Hotel Center. All rights reserved. No portion of this Property Alert newsletter may be reproduced, exhibited or distributed without the express written permission of Condo Hotel Center. Condo Hotel Center takes copyright infringement seriously. Violators will be prosecuted to the fullest extent of the law.
Although Condo Hotel Center believes the information contained in this Property Alert newsletter to be accurate and complete, Condo Hotel Center can make no such guarantee. All features and descriptions are subject to change.
Please speak with your personal legal and financial advisors to determine whether this property is suitable for your objectives.