Fairmont Heritage Place at Ghirardelli Square
Fractional Ownership in Downtown San Francisco From $242,506
December 11, 2007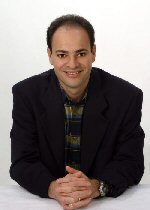 Hello.  Joel Greene here with information on a property that can only be called one thing – sweet!
Have you ever heard of Ghirardelli chocolate?  I know it's a favorite in my house, especially around the holidays.  Now this quality brand name of delicious confections will soon be associated with something else.
It's a luxurious private residence club in the well-known Ghirardelli Square in California.  Called Fairmont Heritage Place at Ghirardelli Square, it is offering fractional ownership of spacious condos in downtown San Francisco, overlooking the bay.
It's a sweet deal in a sweet location!
A Landmark Site Steeped in tradition and history, Ghirardelli Square is one of San Francisco's most treasured historic landmarks.  It's home to some of the finest views, galleries, boutiques, culinary treats and special events that San Francisco has to offer. And now it's also the setting for a limited number of upscale residences.
Fairmont Heritage Place, Ghirardelli Square is the first-of-its-kind opportunity to own a prestigious second home on the San Francisco waterfront.
The Private Residence Club Fairmont Heritage Place at Ghirardelli Square will be a magnificent private residence club.  It consists of five historic buildings, which are being completely overhauled.
When complete, a total of 53 two- and three-bedroom homes will be available.  Each home will have 10 fractional owners.
Owners will have access to Fairmont amenities and services like:
10,000 sq. ft. Urban Day Spa
Fitness center and yoga studio
Owner's social lounge
Executive business center
Private social events room
Wine tasting room
Urban vineyard
Concierge services
Valet parking
Owners will be able to enjoy a total of 35 days of use each year at Fairmont Heritage Place, Ghirardelli Square each year. Visits can be as short as one night, and the owner can choose any date.  Flexibility is part of what makes fractional ownership so sweet.
The History of Ghirardelli Square
Fairmont Heritage Place will have a prestigious location within Ghirardelli Square.  For those of you not familiar with this San Francisco landmark, here's a quick summary of its rich history.
Since 1852 the Ghirardelli Chocolate Company has been located in the San Francisco area.  In 1895, in search of more space for the ever-expanding company, Ghirardelli Chocolate relocated to what is now Ghirardelli Square and the site of its flagship Ghirardelli Chocolate Ice Cream and Chocolate Shop.
Today, millions of people visit Ghirardelli Square every year to indulge in Ghirardelli's premium chocolates. And at this flagship location, you can see the original chocolate-making equipment in operation.
Ghirardelli Square is as much a part of San Francisco as the Golden Gate Bridge and cable cars.  It was declared an official city landmark and added to the National Historic Register in 1965.
Today, Ghirardelli Square contains an exciting mix of high-end retail, fine dining, artisan foods, wines and cheeses, art galleries, spa facilities and much more.  The site's premier location makes it the ideal home base from which to enjoy San Francisco and Northern California's many attractions.
Fully-furnished Luxury Residences
The residences at Fairmont Heritage Place, Ghirardelli Square will feature an open-concept design.  They will offer an impressive living space that comes fully-designed and furnished with inviting furniture.
The gourmet kitchen will be completely equipped with stainless steel appliances and sophisticated utensils.
The homes will provide postcard views of the San Francisco Bay and the Marin County hills. Each residence will include the finest interior finishes and an expansive floor plan, perfect for entertaining.
Fairmont Heritage Place will offer the ultimate in elegant, hassle-free living.
Affordable Pricing & Reciprocal Use Benefits Construction on Fairmont Heritage Place, Ghirardelli Square is already underway and units are on sale at pre-construction prices.  The expected completion date is June 2008.
Fairmont Heritage Place, Ghirardelli Square offers two types of residences.  Prices are for 1/10th ownership:
Unit Type View Sq. Ft. Price Two-bedroom units San Fran. Bay1,200-1,400 sq. ft.$242,506 Three-bedroom units   San Fran. Bay 1,800-1,900 sq. ft. $367,500
These prices are good through the end of December.  According to the development team, on January 1, 2008 the prices will go up a minimum of $20,000 across the board.  Exact amount of the increase hasn't yet been determined.
Owners of Fairmont Heritage Place home also have access to reciprocal use options.  They'll be able to trade their fractional time for visits to any of the other 50-plus Fairmont Hotels & Resorts and also Fairmont Heritage properties which include locations in Telluride, Colorado; Tamarack, Idaho; Acapulco, Mexico; the Turks & Caicos islands, Southampton, Bermuda; Dubai, UAE; and Zimbali, South Africa.
Want More Information on Fairmont Heritage Place? I've put together a detailed data sheet that will give you additional information on this unique fractional ownership opportunity.  To receive it, you'll need to provide your name and address, in accordance with the developer's requirements.
Request the Fairmont Heritage Place, Ghirardelli Square data sheet here.
Be Sure to Check Our New Inventory If ever there was a place to "leave your heart in San Francisco," the Fairmont Heritage Place, Ghirardelli Square is it!
As always we appreciate the opportunity to bring you information on interesting second home options like this one.
Please be sure to keep an eye on our New Listings, as we're continually adding new inventory.  And feel free to forward this Property Alert onto friends and family who might be interested in our offerings.
Hope your holidays are sweet!
Joel Greene
Licensed Real Estate Broker
Condo Hotel Center
1368 NW 165th Ave.
Pembroke Pines, FL 33028
(954) 450-1929
Joel@CondoHotelCenter.com
www.CondoHotelCenter.com
www.CondoHotelsDubai.com
www.WorldClassCondoHotels.com
www.CondoHotelsBahamas.com
www.CentralAmericaSecondHomes.com
www.DominicanRepublicVacationHomes.com
Want to know more about me? Click below: //www.condohotelcenter.com/joel-greene.html
* Copyright infringement is taken seriously by Condo Hotel Center and will be prosecuted. © Copyright 2010 Condo Hotel Center