Ever Thought About Owning Rental Property?
This Great American City Offers Some Terrific Deals
February 14, 2012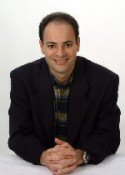 Joel Greene here from Condo Hotel Center. Usually I write to you about condos and condo hotels in fabulous vacation destinations. Today, I have a unique set of properties that aren't in your typical second-home location and aren't vacation homes. Even so, they represent an interesting investment opportunity that I'd like to share with you.
Home of the Big 3
Even though I'm from Miami, I don't mean Lebron James, Dwayne Wade and Chris Bosh when I say the Big 3. I'm talking about a location, the city of Detroit, the hub of America's car industry with the Big 3 — General Motors, Chrysler and Ford — calling it home.
A city that's struggled in recent years, Detroit is now seeing much improved economic figures and significant signs of a stabilized property market, making it worthy of investment consideration. President Obama even discussed how the Detroit market is coming back strong in his recent State-of-the-Union speech.
We are working with a company that's offering for sale hand-picked, fully refurbished homes in the best suburbs of Detroit. These homes already have tenants in place and are generating great yields in excess of 12%. In a nutshell, here are the details:
Fully renovated, three- and four-bedroom tenanted houses
Average prices from about $45,000-$55,000; with some as low as $41,500!
High net yields in excess of 12%
Government-backed rental program
Over 9,000 families on waiting list for residency
Properties are fully managed
Over 400 properties sold already
Legal and paperwork finalized in just 14 days
A City on Its Way Up
As you know, Detroit, once a thriving metropolis, was heavily hit by the economic downturn of the last few years. With unemployment at an all-time high, the city soon saw numerous property foreclosures and home values dropped by as much as 60-80% in recent years.
The city is now in regeneration with $60 billion of federal investment pledged for this city. The initiative is working as the 'Big 3' car manufacturers recently announced profits for the first time in many years; in turn generating employment again.
Ford, General Motors and Chrysler will add about 33,000 jobs in Detroit between now and 2015. And property prices in the well-kept suburbs of Detroit are now showing increases for the first time in many years. The potential upside is considerable, due to the expanding job market, and with it, the demand for housing.
Government-Funded Housing Programs
Detroit's Housing and Urban Development (HUD) organization is assisting Detroit families in purchasing or renting their own homes. This is achieved through rent subsidies (Section 8), grants and general assistance to private agencies and other bodies involved with housing.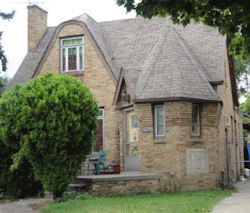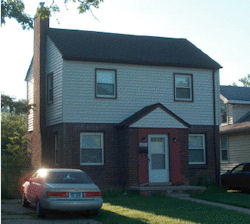 The homes in this program are filled with Section 8 tenants. The government pays most of the rent.
The Section 8 program pays between 80-100% of a tenant's rent. That money is paid directly to the management company. With over 9,000 families in Detroit on a Section 8 waiting list, the government is actively seeking suitable homes.
Quality Homes Available
The economic downturn in recent years has presented a unique opportunity in many hard-hit housing markets. However, the quality of Detroit homes is unmatched.
Large, well-built brick homes line the streets of the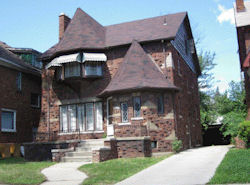 city and are being sold at bargain levels. Each of the homes being offered in this program is fully refurbished and updated, and goes through a detailed screening process before being selected.
With millions of federal dollars invested in this city, urban revitalization is fully under effect. Government programs provide property owners with a large pool of potential tenants. These houses have guaranteed rent, often above market value, which can be sent directly to the management company/home owner.
All of the properties in this program are diligently maintained and managed by a fully-accredited property management firm located right in Detroit.
Learn More About Detroit Rental Properties
If you're intrigued by the idea of owning rental property in Detroit, I can give you all the details. Just click on the link below, fill in your name and address, and I'll send you more information right away. Please send me info. about Detroit rental properties.

As always, thank you for your interest in our Property Alerts. We're always on the lookout for unique real estate opportunities, and we'll keep sending them your way as soon as we find them.
Have a nice day.
Joel Greene
Licensed Real Estate Broker
Condo Hotel Center
1368 NW 165th Ave.
Pembroke Pines, FL 33028
(954) 450-1929
Joel@CondoHotelCenter.com
www.CondoHotelCenter.com
www.CondoHotelsDubai.com
www.WorldClassCondoHotels.com
www.CondoHotelsBahamas.com
www.CentralAmericaSecondHomes.com
www.DominicanRepublicVacationHomes.com
Want to know more about me? Click below:
//www.condohotelcenter.com/joel-greene.html

Follow us on Facebook.
© Copyright 2012 Condo Hotel Center
*All rights reserved. No portion of this Property Alert may be reproduced, exhibited or distributed without the express written permission of Condo Hotel Center. Although Condo Hotel Center believes the information contained in this Property Alert to be accurate and complete, Condo Hotel Center can make no such guarantee.