New Dubai Properties
Damac Heights and Lincoln Park
November 15, 2007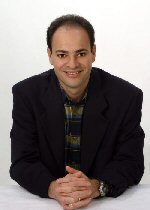 Joel Greene here from Condo Hotel Center.  If you've been a subscriber to our Property Alerts for a while, then you know how enthusiastic I am about real estate in Dubai, UAE, the fastest growing city in the world.
About a month ago, I received one of those phone calls that I knew was going to "change everything."  The call was from Oliver Hickey, Sales Director of Damac Properties, and here's what he said: "You may already be aware of Damac Properties, as we are the largest private property developer in the U.A.E. (United Arab Emirates).  Currently we have $1.6 billion worth of projects in development, including 68 projects just in Dubai. "We have investors from across the globe but I would like to extend our reach to the U.S. market, and I'd like Condo Hotel Center to be our partner in this effort." Mr. Hickey went on to say that projects in Dubai would be only the beginning.  In the months and years ahead, Damac Properties would provide Condo Hotel Center with real estate investment opportunities worldwide in places like Egypt, China, India and the United Kingdom. So, what does this mean to you?  It means that starting right now, because of our newly-established relationship, you will find out about the newest properties to come on the market in Dubai and other countries where we have never before had inventory.
Two Damac Properties, Just Released Damac Properties has given Condo Hotel Center our first two properties to present to you, and that's what I have for you in today's Property Alert.  These properties, both in Dubai, are at opposite ends of the pricing spectrum.  One is an ultra-luxurious residential waterfront property located at one of the most prestigious addresses in the city, Dubai Marina.  The other is a more affordable project, also top quality, but modestly priced from $151,000, making it ideal for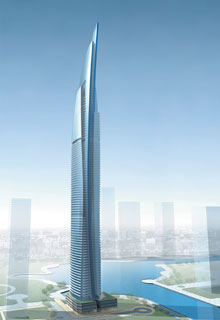 someone who wants to test the waters slowly in investing in the region.  It is located in exciting Dubailand, which is where the immense theme parks, sports arenas and resorts are being built (think Disney World on steroids).  Let me tell you a bit more about each property and its unique location.
Property #1:  Damac Heights, Life at the Top Towering high above the prestigious Dubai Marina (more on this exciting location in a minute) and overlooking the infamous Palm Jumeirah Island and Arabian Sea, Damac Heights will be a 95-story signature tower.  It will offer exclusive one-, two-, and three-bedroom apartments, duplexes and penthouses.
It will have 95 floors in total,  90 stories of luxury condos and five stories underground consisting of high-end retail shopping, fine restaurants, a health club, a sauna, swim facilities, golf simulator, meeting rooms, elegant banquet area, day-care facilities, game room and valet parking. The top floors of the tower will contain the penthouse apartments and duplexes.  The owners will have additional amenities like a private cinema, personal gymnasium, indoor swimming pool, jet spa and sauna.
All of the individual condos will offer spectacular views of the marina, sea or Palm Jumeirah. They'll have en-suite bathrooms and built-in wardrobe closets.
Luxury finishes, upscale kitchen appliances, marble flooring, central air-conditioning, high speed Internet, cable TV connections and state-of-the art security systems will all be standard.
Construction on Damac Heights is expected to start in February 2008 and to be completed in mid-2011.  Prices for unfurnished Damac Heights apartments range from $700,000 to $15 million and units range in size from 881 to 7,000 square feet.
Dubai Marina, The City's Most Desirable Address Damac Heights will be located in the Dubai Marina area, which will be the world's largest man-made marina and among the world's largest master-planned waterfront developments.   Started in 1998, the first phase of the Dubai Marina development project has been completed.  It was carved along a two-mile stretch of Dubai's shoreline and is a mixed-use, canal-city inspired in the Venetian tradition.
When complete, Dubai Marina will contain over 200 high-rise buildings and some super-tall skyscrapers.  It will accommodate a total of 120,000 people in its waterfront apartment towers and villas.
Dubai Marina is strategically located on Sheikh Zayed Road, Dubai's growth corridor.  It is close to Dubai's well-known landmarks like the Dubai Internet City, Dubai Media City, the American University of Dubai, Knowledge Village, Emaar Business Park, Jebel Ali Free Zone and the Emirates Golf Club.
It will have its own promenade with waterfront restaurants, a lengthy boardwalk and lavish gardens.  Residents and visitors will enjoy everything from fishing, jogging, yachting and water sports to fine dining and socializing at entertainment venues. The vision of Dubai Marina is to create an awe-inspiring city within a city that delights residents with its cosmopolitan atmosphere and invigorating lifestyle.  It will be an urban center on the water, comparable to the most exclusive waterfront developments in the world's leading cities.
Property #2: Lincoln Park, a Value-priced Alternative A low-rise architectural masterpiece, Lincoln Park will be a cluster of seven mixed-use buildings designed in Chicago-style architecture.  Retail space, offices and restaurants will be located on the first two levels of each building and condos will be placed on the five upper levels.
The property will have a swimming pool and health club facilities.  The individual condos will have luxury finishes, quality kitchen appliances, marble flooring, central air-conditioning, high speed Internet, cable TV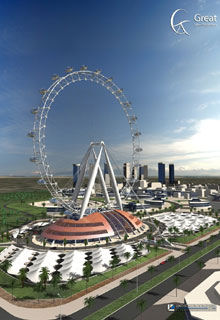 connections and state-of-the art security systems. Construction on Lincoln Park is expected to begin in mid-2008 and to be completed by mid-2010. Lincoln Park offers unfurnished studio and one-bedroom apartments ranging in size from 538 to 1,064 square feet.  Prices start at $151,000 and go up to $281,000.
The Area of Arjan at Dubailand Lincoln Park will be located in Arjan at Dubailand, a master-planned community that will consist of over 150 commercial, residential, retail and hospitality developments. Situated on the main road connecting Dubailand to the rest of Dubai, Arjan is close to the Jebel Ali Airport, Dubai Media City, Dubai Sports City, as well as the Mall of the Emirates.  It will be an attractive place to live, work and play for the Emirate's growing population.
Arjan will have scenic public parks and an open-air amphitheatre, destined to be a prime location for entertainment events.  Adding to Arjan's architectural landmarks and tourist attractions will be the Great Dubai Wheel, an immense Ferris wheel providing panoramic views of the city's skyline for durations of 36 minutes per cycle.  It is set to open in 2009.
Arjan's proximity to Dubailand will ensure this community's success.  I've written enthusiastically about Dubailand in previous Property Alerts, but here's a quick summary.  This development is truly mind boggling.  It is a $20 billion master-planned, broad-ranging destination for tourism, entertainment and leisure. Spanning 107 square miles, it will include 45 mega projects and 200 sub projects.  It is being built to secure Dubai as a premier tourist destination for the Middle East, and the entire world, attracting millions of visitors each year. Dubai's government is building the project's $700 million worth of infrastructure and significant private sector investment is underway as well.
Expected to be complete by 2020, the first of the Dubailand projects are currently up and running, including Al Sahra Resort and the Dubai Autodrome, with a host of other projects soon to be under construction including:
Ultra-modern theme parks on par with Disney World
Eco-tourism projects
Five-star hotels & resorts
Championship golf courses
State-of-the-art sports complexes (designed to eventually hold the Olympics)
Immense shopping malls (Mall of Arabia will be the world's largest mall)
World-class entertainment venues
Hundreds of restaurants
Upscale residential areas
Why Dubai?
Why do I like Dubai real estate so much?  All you have to do is look at some of this city's stunning accomplishments to realize it is truly a land of opportunity.
Its rulers, Sheik Maktoum and his brother Sheik Muhammed, are estimated to be worth $30 billion. They deserve the credit for transforming the economy from a fishing, pearling, and trading economy to the ultra-progressive city it is becoming today. Just look at some of these accomplishments:
City Growth – Dubai is the fastest growing city on earth.
Economic Growth – Dubai has the fastest growing economy in the world.
Tourism Growth

– Within the next 3 years, Dubai is expected to triple its number of visitors from 5 million to 15 million.

Property Growth

– An estimated $80 billion in real estate projects are currently underway
Burj Al-Arab – The only seven-star hotel in the world (pictured right)
Burj Dubai – Tallest tower in the world
Mall of Arabia – Largest shopping mall in the world outside of North America

Ski Dubai

– The world's third largest indoor ski slope, 6000 tons of snow
Palms Jebel Ali – The two largest man-made islands, palm-shaped and loaded with resorts and entertainment venues in the Arabian Gulf off the Dubai coast
Jebel Ali Port – The largest man-made port in the world
Sky-walk – The longest foot bridge in the world
World-class Sporting Events – Dubai World Cup (the world's richest horse race), Dubai Desert Classic (Golf) and Dubai Rugby Sevens
Dubai International Financial Centre (DIFC) – Proposed regional financial hub for the entire Middle East
Dubai's Airport – From nine airlines serving 20 destinations in 1969, Dubai International Airport has grown to accommodate over 90 airlines connecting over 140 destinations. An expansion to Dubai Airport has commenced to handle 45 million passengers a year by 2018.
Highest Concentration of Wealth – According to a report of the International Monetary Fund (IMF), one in every 67 persons in Dubai is a millionaire in U.S. dollar terms.
Tax Incentives – 100% tax-free business environment
Most Cosmopolitan City in World – Dubai is home to people from more than 185 nationalities.
World's Safest City – Voted "Safest City in the World" for four consecutive years in a study conducted by Interpol. Crime in Dubai is virtually non-existent
Cheap Gas – And one of the most appealing facts of all these days, gas in Dubai costs less than one-third what it does in the U.S.  Maybe that's because it's pumped directly from the ground into your tank, well not exactly, but I imagine it's comparable to my being able to buy cheap oranges here in Miami.
Damac Properties as Investments Damac Heights (pictured right) and Lincoln Park each have their own merits.  I do need to make you aware that they are not condo hotels in the traditional sense.
They are condominiums, however, many owners do not plan to live in their condos themselves.  They are simply interested in investing in Dubai real estate.
Therefore, the developer has made arrangements with several reputable management companies that can rent out the properties for owners.  With this type of arrangement, the owner will likely receive a larger percentage of the rent revenue than with a typical condo hotel.
More Information Available I've put together a data sheet on both Damac Heights and Lincoln Park.  It also includes more data on Dubai.  To receive this detailed information and also to receive updates on other Damac property releases in the future, you'll simply need to provide your full name and address, in accordance with developer requirements.
Request the Damac Heights and Lincoln Park data sheet here.
Condo Hotel Symposium for Developers Just a quick reminder that our Condo Hotel Symposium is next month in Las Vegas.  If you're involved in developing a condo hotel or providing related services, you won't want to miss this event.
The Future is Bright We at Condo Hotel Center are delighted to be able to bring you real estate investment opportunities in dynamic places like Dubai.
It's exciting to be able to look beyond borders to explore the best the world has to offer.  Our alliance with Damac Properties will open many doors for us and for you in the years to come.
As always, thank you for your interest in the properties we showcase at Condo Hotel Center.
Joel Greene
Licensed Real Estate Broker
Condo Hotel Center
1368 NW 165th Ave.
Pembroke Pines, FL 33028
(954) 450-1929
Joel@CondoHotelCenter.com
www.CondoHotelCenter.com
www.CondoHotelsDubai.com
www.WorldClassCondoHotels.com
www.CondoHotelsBahamas.com 
www.CentralAmericaSecondHomes.com
www.DominicanRepublicVacationHomes.com
Want to know more about me? Click below:
//www.condohotelcenter.com/joel-greene.html
Follow us on Facebook.