Cumbria Park Hotel, Cumbria UK
Historic Property to Become Condo Hotel with Leaseback Program
November 27, 2018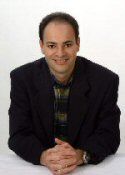 Hello. Joel Greene here from Condo Hotel Center.
I have to admit I'm not one to closely follow politics but even the most passive observer knows that President Trump's "thing" is to build a border wall between the U.S. and Mexico. Whether Trump's wall will get built is still up for discussion, but the idea of a border wall can be traced way back in history.
In 117AD, Hadrian (evidently no need for last names back then) became the Roman Emperor. Much like Trump, one of the cornerstones of his campaign had been to make the empire more secure. He promised to build a great wall, separating Roman Britain from Scotland and its "barbarians."
It was a gargantuan task and an astounding feat of engineering. When complete, the wall stretched 73 miles from coast to coast across northern England. It took 14 years and more than 15,000 men to complete. In the end, it accomplished what Hadrian wanted: the ability to control the movements of people coming into or leaving Roman Britain.
Other than the relevance to Trump's dream wall, I do have a reason for telling you about Hadrian's Wall. Today's featured property, a condo hotel with an attractive leaseback program, is located in the town where it was built. Read on for details.
The Appeal of Cumbria Park Hotel
Initially a mansion built in 1787, Cumbria Park Hotel has been carefully restored and developed over the years into a thriving hotel with a proven track record. It is located in an area considered one of the most beautiful regions of the UK.
Beginning in 2019, Cumbria Park Hotel will get a complete refurbishment to improve an already high 75% occupancy rate and increase revenues. It will become a boutique condo hotel with the rooms sold to individual buyers.
Those buyers will then be expected to lease their rooms back to the developer for a 10% net return. That return is guaranteed for the first five years of ownership, producing income from day one of purchase.
After five years, owners who elect to keep their unit will get a 50/50 split of the net room revenue. For those who want to sell in year five, the developer is offering the option of a 120% assured buy-back. (Combined with your annual return, that would give you a return of 14% per annum.)
So, while you may not have ever dreamt of owning a vacation home in Cumbria, England, this particular property may satisfy other real estate ownership objectives.
Hotel Features and Amenities
The Cumbria Park Hotel is three stories tall; two stories of hotel rooms over extensive common areas, meeting and function space on the ground floor. It has a total of 56 hotel rooms and is operated as a successful wedding, tourist and business venue.
The property enjoys an excellent reputation for high standards of accommodation and cuisine combined with helpful, friendly service. It was the winner of LateRooms.com's Top Rated Award 2017 as well as the TripAdvisor Certificate of Excellence in 2017.
Facilities and services available currently include:
Restaurant
Lounge bar
Fitness center with Jacuzzi pool
6 meeting rooms
Function suites to accommodate up to 120
Outdoor gardens
Popular wedding/conference venue
24-hour security
Multi-lingual hotel concierge
Valet and doormen
Maid service
Room service
Refurbishment of the hotel and its amenities will take 12 months to complete. It is expected to bring the property up to four-star quality.
A Scenic Location
Every year 15.8 million people visit Cumbria. It is home to the Lake District National Park, which is the most visited national park in the UK, famous for its scenic lakes, forests and mountains.
The hotel is ideally situated for exploring the city, including Carlisle Castle a nine-centuries-old fortress and the remains of Hadrian's Wall, which make it a designated UNESCO World Heritage Site.
Affordable Pricing
The individual rooms at Cumbria Park Hotel range in size from 183 sq. ft. to 592 sq. ft. The prices range from $89,900 to $173,000 (subject to fluctuations in currency exchange).
The rooms can be reserved for purchase with a deposit of under $10,000. Closings are expected to take place within 28 days.
Want to know more? I've got plenty of details in my data sheet, yours for the asking.
Request the Cumbria Park Hotel data sheet here.
Feeling Grateful
I hope you enjoyed a nice Thanksgiving. My father-in-law joined us for the holiday. And Haley and Lindsay were home from college. It's always great to be together.
In keeping with the holiday, please allow me to express my appreciation to you for taking the time to read my Property Alerts over the past year. And if I can provide you with additional information on Cumbria Park Hotel or any other property we feature on Condo Hotel Center, please don't hesitate to give me a call.
With gratitude,
Joel Greene
Licensed Real Estate Broker
Condo Hotel Center
1368 NW 165th Ave.
Pembroke Pines, FL 33028
(954) 450-1929
Joel@CondoHotelCenter.com
www.CondoHotelCenter.com
Want to know more about me? Click below:
//www.condohotelcenter.com/joel-greene.html
© Condo Hotel Center. All rights reserved. No portion of this Property Alert newsletter may be reproduced, exhibited or distributed without the express written permission of Condo Hotel Center. Condo Hotel Center takes copyright infringement seriously. Violators will be prosecuted to the fullest extent of the law.Although Condo Hotel Center believes the information contained in this Property Alert newsletter to be accurate and complete, Condo Hotel Center can make no such guarantee. All features and descriptions are subject to change. Please speak with your personal legal and financial advisors to determine whether this property is suitable for your objectives.