Coming Soon, Las Vegas' Next Big Thing
MGM MIRAGE's CityCenter
November 8, 2006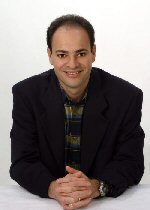 Hello. Joel Greene here from Condo Hotel Center.
As you know, we thrive on bringing you the inside scoop on new condo hotel properties coming on the market. That way you can get in on the ground floor of these real estate investment opportunities when prices are at their very lowest and selection is greatest.
Today's announcement is almost a bit premature. But I just couldn't delay another day to let you in on what's in the works, especially since I personally have been asked to participate in the Grand Opening event for Preferred Agents, of which Condo Hotel Center is one. (More on this in a minute.)
Those of you who've been waiting for the next big opportunity in Las Vegas, the time is almost here.
An Urban Metropolis
A city within a city. That's how MGM MIRAGE's CityCenter is already being described. It will be a $7 billion mixed-use resort right on the Las Vegas Strip. Located on the site of the now imploded Boardwalk Hotel and Casino and adjoining land between the Bellagio and the Monte Carlo, it will be connected to these existing resorts via a state-of-the-art people mover system.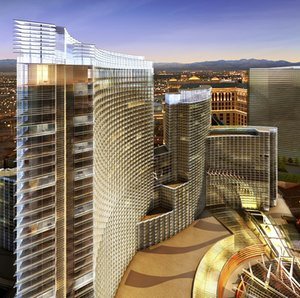 CityCenter will be the largest private development under construction in the United States. It will be a design collaboration between MGM MGM MIRAGE and seven internationally acclaimed architects. It will have a ¼ mile of Strip frontage.
Construction began in April 2006. This is the first and only condo hotel and residential project in Las Vegas where construction was initiated before a single unit was offered to the general public. We do hear of properties that have a lot of sizzle and buzz when sales begin, but ultimately do not get built. This will not be one of them.
Spanning 66 acres, CityCenter will be its own upscale urban metropolis complete with a skyline of seven towers with contemporary urban design, high-end shops, gourmet restaurants, movie theaters, parks and pedestrian environments.
The focal point of CityCenter will be a casino with a 4,000-room hotel/casino designed by world-renowned architect Cesar Pelli. There will be plenty of glitz in the form of light shows projected against building facades and plenty of Times Square-style neon. The project will eventually employ an estimated 12,000 people.
The residential choices will include: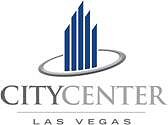 Vdara – a free-standing condo hotel
Veer – a condominium-only project
Mandarin Oriental Hotel – a hotel with condominiums on top floors Sold out!
The Harmon Hotel & Spa – a hotel and full-service spa
Keep reading for more details on each.
Vdara Condo Hotel
For those of you interested in a Las Vegas vacation home that generates rental income to help offset ownership costs, Vdara condo hotel, the only condo hotel in CityCenter, is your best bet.
It will contain 1,543 condo hotel units, ranging in size from 500 square feet to 1,850 square feet. A 50-story ebony tower, it will be built between the Bellagio and the CityCenter hotel-casino. No prices are available yet, but of course, we'll be announcing them to you, just as soon as that information is released.
Mandarin Oriental Hotel and Residences
Mandarin Oriental is a name known worldwide for its first-class luxury service. The CityCenter Mandarin Oriental will be a mixed-use property combining approximately 400 hotel rooms with 227 condominiums (no rental component).
Several 4,100 square foot penthouses will also be available sporting the highest prices of any offering in City Center, approximately $8 million each. These homes on the top floors of the Mandarin promise to become some of Las Vegas' most prized trophy properties.
Update, January 2007: All units at the Mandarin Oriental sold out within the first few weeks of release.
The Harmon Hotel and Spa
A second hotel called The Harmon Hotel & Spa will also be built. Operated by MGM MGM MIRAGE, it will have 400 hotel rooms. It is being developed by the Light Group, known for Panorama Towers and Spa Lofts.
Veer Leaning Towers
A traditional condominium, the two Veer Towers will soar 36 stories above Las Vegas Boulevard. They will be considered the gateway to MGM CityCenter. The creation of German architect Helmut Jahn, known for his sleek, ultramodern exteriors and unusual shapes, they will contain 702 loft-style condominiums.
Distinctively created as two glass towers angled in opposite directions, the cutting edge leaning design will challenge engineers but benefit residents because their views will be less obstructed than would be in a conventional high rise.
Construction on Veer is expected to begin this month, November 2006, and to be complete by 2010.
A Top Development Team
MGM MIRAGE is one of the world's leading hotel and gaming companies. It owns and operates 23 properties located in Nevada, Mississippi and Michigan, and has investments in three other properties in Nevada, New Jersey and Illinois.
For CityCenter, it has gathered some of the world's top design, architectural and construction partners. Every building will be an icon of superb contemporary design, and together, they will create an unparalleled skyline that will define a new Las Vegas.
The architectural "dream team" includes Pelli Clarke Pelli, Rockwell Group, Studio Daniel Libeskind, KPF, Helmut Jahn, RV Architecture LLC, and Foster and Partners.
The Perini Building Company is lead contractor on the project, with Tishman Construction Corporation serving as the executive construction manager.
The retail district, including a large shopping mall called SoBella, is being planned by Bloomfield Hills, Michigan-based Taubman Centers, Inc., a high-end retail developer.
A Massive Undertaking
The budget for CityCenter is estimated at $7 billion, up from original estimates two years ago of $5 billion due to design modifications and increased construction costs.
Because of the project's scale, MGM MIRAGE has built its own concrete plant at the site. At the height of construction in mid-2008, it expects to have 7,000 workers swarming the site.
By early next year, 20 cranes will be in use there. MGM MIRAGE executives say they have locked in prices for items like steel, elevator shafts and are shopping globally for items like copper piping.
The multi-use project is being designed with green technologies to make it one of the world's largest environmentally sustainable urban communities. Plans include garden roofs, the use of reclaimed water, and even an on-site power plant. MGM Mirage has reached a $100 million agreement with Siemens to design and build a central energy plant to help power and cool CityCenter.
When complete, the total number of buildings in City Center will be between 40 and 50, with the tallest soaring just over 600 feet above Las Vegas Boulevard. Construction began in April 2006. The first phases of CityCenter are expected to open in 2009, with the entire project scheduled to open in 2010.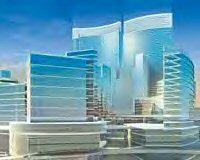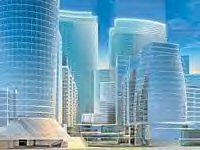 An urban village, CityCenter will ultimately have 40 to 50 buildings when completed in 2010.
The Grand Opening Event for Preferred Agents
Approximately 100 top-performing real estate brokers from around the country have been selected to attend a Grand Opening event at the Bellagio Hotel in Las Vegas to officially learn the details of CityCenter. Those "preferred brokers" will have an advance opportunity to begin selling the condo hotel units and condos prior to the public launch scheduled for January 2007.
I am proud to tell you that not only was Condo Hotel Center selected to be one of the preferred brokers, but I was personally asked to be one of three keynote speakers to participate in the event. I'll be talking about condo hotels, of course, and about marketing CityCenter. I will be joined by Maria Lopez, another Condo Hotel Center associate and specially selected preferred agent.
Those of you who have met me know I'm not shy, but I also don't typically do speaking engagements. However, this project, which I've been closely following for a couple of years now, is something I am genuinely enthused about, and I was honored to be asked to participate in the Grand Opening event.
How is all this relevant to you? Very simply, if CityCenter is a property you're considering for purchase, Condo Hotel Center will be able to get you all the information you need to make an informed decision. Best of all, you'll get that information and have an opportunity to reserve a unit long before the general public.
If You Know You Want to Buy in CityCenter…
Here's my plan. When I return from speaking at the Grand Opening event later this month, I will send out a Property Alert to all our subscribers with details about CityCenter. Again, the general public won't be getting this information or have an opportunity to reserve a unit until early 2007.
However, I'm willing to go one step further. If you already know you want a condo hotel unit or a straight condo in CityCenter, don't wait until you get that Property Alert.
Register your interest with me today!
I'll make sure you get the CityCenter reservation forms even before we can prepare and mail out a formal Property Alert, which could take several days.
On Nov. 17 or Nov. 18, 2006, possibly while I'm still in Las Vegas, I'll email you the information you'll need to send in your reservation and fully-refundable deposit and to get your name at the top of the priority list. Although you won't be able to select your actual unit until sometime in early 2007, before the end of this year, there will be a cut off in this pre-selection stage.
If there's one thing I've learned in this business, it's that time is of the essence. Getting your reservation in sooner rather than later can potentially save you tens of thousands of dollars and help ensure that you get the unit that you want!
With 100 of the nation's top real estate brokers attending the Grand Opening event, you can be sure that buyer competition for the best units will be fierce. Even just a couple of days could make a difference.
By providing us with your information, rest assured that there is no obligation to buy, and your contact details will not be sold or misused in any way. However, you will be registered with the developer as a client of Condo Hotel Center.
So, if you know you want to buy a condo hotel unit or condo in CityCenter, please email us your name, address and phone number here and expect to hear from me on or around Nov. 18, 2006.
Submit your name/contact data here for more information on CityCenter.
Condo Hotel Symposium for Developers, Las Vegas

MGM MIRAGE's CityCenter isn't the only thing going on in Las Vegas. Coming up later this month is the Las Vegas conference sponsored by Condo Hotel Center, The Symposium on Financing, Developing and Operating Condo Hotels.
It will be held November 30, 2006 – December 1, 2006 at the Mirage Hotel in Las Vegas, just a stone's throw from the CityCenter site. There's still time to register.
This event is ideal for developers, hotel owners, lenders and hospitality industry service providers. Condo Hotel Center is pleased to offer our Property Alert subscribers a $150 discount off the registration price.
To receive an agenda for the event and a Discount Registration Form from Condo Hotel Center, please submit your name, company name, address and phone number here.
Request Condo Hotel Symposium information here.
Encourage Friends to Subscribe
As always, we appreciate your taking the time to read our Condo Hotel Property Alerts. Please feel free to pass them along to friends and family, and they can subscribe here to receive their own copies.
Meanwhile, I'm off to Las Vegas to get you the details about MGM MIRAGE's CityCenter. This is one time when what happens in Vegas won't stay in Vegas. I'll be back soon to tell you all about it!
Thank you for making Condo Hotel Center your primary source for condo hotel information. Have a great day!
Joel Greene
Broker-Associate Condo Hotel Center A Division of Sheldon Greene & Assoc., Inc. Licensed Real Estate Broker
1368 NW 165th Ave.
Pembroke Pines, FL 33028
(954) 450-1929
Joel@CondoHotelCenter.com
www.CondoHotelCenter.com
www.CondoHotelsDubai.com
www.WorldClassCondoHotels.com
www.CondoHotelsBahamas.com
www.CentralAmericaSecondHomes.com
www.DominicanRepublicVacationHomes.com
Want to know more about me? Click below: //www.condohotelcenter.com/joel-greene.html
* Copyright infringement is taken seriously by Condo Hotel Center and will be prosecuted.
© Copyright 2010 Condo Hotel Center. *All rights reserved. No portion of this Property Alert may be reproduced, exhibited or distributed without the express written permission of Condo Hotel Center. Although Condo Hotel Center believes the information contained in this Property Alert to be accurate and complete, Condo Hotel Center can make no such guarantee.
* CityCenter is a trademark of Project CC, LLC. Scens and improvements are not within the project, are proposed, artist's renderings only and need not be built. Plans, architectural renderings, specifications, pricing and locations are subject to change without notice ©, LLC. Unauthorized use of the images, artist renderings, plans or other depictions of CityCenter is strictly prohibited.