The Chateau at Heavenly Village
Lake Tahoe Condo Hotel, Part of a $420 Million Development
January 14, 2008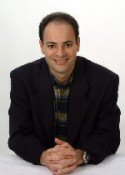 Hello.  Henry Perfilio here from Condo Hotel Center.  I get the pleasure of having the first Property Alert of 2008.  We've picked an incredible condo hotel development to tell you about.
Joel Greene, president of Condo Hotel Center, and I just returned from a four-day visit to Lake Tahoe where we met with the developers, reviewed the plans and walked the property where an unbelievable total transformation is taking place.
I'm talking about a $420 million project that will elevate South Lake Tahoe's standing among world-class mountain destinations.
This development will include a luxury condo hotel, a conference and events center, a destination spa, an outdoor park, a collection of shops and restaurants, a heated outdoor pool with hot tubs, movie theaters, underground valet parking and first-class services to owners and guests.
The Chateau at Heavenly Village Is Well…Heavenly If you've ever wanted a second home in a ski resort, especially one that is supremely located to offer four-season fun, this is your opportunity to get in on the ground floor of a spectacular resort.
The Chateau at Heavenly Village is centered between the majestic mountains of Heavenly and the pristine waters of Lake Tahoe.  It actually straddles the line of Nevada and California.
It will have everything you could want in a vacation destination right on-site or within walking distance.  You won't even need a car.  Consider these amenities:
16,000 sq. ft. RockResorts© Spa
State-of-the-art fitness center
Heated outdoor pool with hot tubs
50,000 sq. ft. Conference and Events Center, the area's largest, epicenter for concerts, conventions & trade shows
21,000 sq. ft. meeting space
1.5 acre landscaped park & plaza
Pond, waterfall & lush gardens
Pedestrian overpass to Heavenly Gondola
World-class shopping
Fine dining & casual restaurants
Short walk to Lake Tahoe beaches, water sports & marina
Near golf, cinemas & casinos
Underground parking for over 700 vehicles
The Chateau at Heavenly Village will also feature these services:
Concierge staff
Ski concierge who will take care of lift tickets, ski school, rentals, even warm your boots for you
Valet parking
24-hour room service
Security
On-site property management and rental program
Revitalizing South Lake Tahoe Joel Greene and I spent considerable time walking around South Lake Tahoe.  Most of the resorts here were built in the 70s and 80s, and frankly, they look like it.  That's why The Chateau at Heavenly Village -– large, well-conceived and gleaming new — is going to be such a stand-out property.
The design and architecture will fit with the area's natural ambiance.  The construction will be top notch.  The facilities will be state-of-the-art.  Every component of this project will shout "quality!"
Heavenly, Lake Tahoe's Premier Winter Playground Straddling the border of California and Nevada, and located on the shore of Lake Tahoe, no other mountain compares to the inspiring scenic beauty of Heavenly.  And consider these stats:
4,800 acres – largest resort in California
3,500 feet – California's longest vertical drop
10,067 feet – Lake Tahoe's highest summit
380 inches of average snowfall
300 days of famous California sunshine
95 trails ranging from wide-open cruisers to plunging 1,200-foot chutes
30 lifts (nine high-speed)
The West Coast's largest snowmaking system (powerful enough to cover 70% of its trails in machine-made snow)
Some of the best tree skiing on the planet
Oh, and jaw-dropping views of Lake Tahoe
Everything You Want to Do Is Here I can't emphasize enough how much the immediate area in and around The Chateau at Heavenly Village will offer.  Let me give you some details:
Snow Sports – The Heavenly Village Gondola will be just 50 feet from The Chateau's front door.  Go skiing or snowboarding, cross country skiing, snowmobiling, dog sledding, snowshoeing.  Lake Tahoe features north America's largest concentration of ski resorts.
Shopping and Dining  – The Shops at Heavenly Village include more than 40 unique stores and restaurants.  It is a charming, European-style village with heated cobblestone sidewalks, wooden archways, covered walkways and bonfire pits.
Golf – Enjoy a variety of nearby golf courses including Edgewood Tahoe Golf Course, the site of the annual American Century Celebrity Golf Championship on NBC and a member of Golf Digest's prestigious Top 100; Tahoe Paradise Golf Course, an 18-hole executive course nestled in the majestic pines of the Sierra Nevada Mountains in Tahoe Paradise; and Bijou Municipal Golf Course, where beginners and families will find affordable golf in a beautiful setting.
Sightseeing – The Heavenly Village Gondola isn't just for skiers.  It's a year-round sightseeing opportunity.  The eight-passenger cabins take visitors 2.4 miles up the mountain to The Deck, a 14,000 square foot mid-station observation deck located at 9,123 feet.  Enjoy the spectacular scenery of Carson Valley, Desolation Wilderness and shore-to-shore views of Lake Tahoe.
Water Sports –  At 22-miles long and 12-miles wide, Lake Tahoe is North America's largest alpine lake.  Take a cruise tour or visit the Lakeside Beach and Marina, just a short walk from The Chateau at Heavenly Village.  It features a semi-private access beach, the Beach Café, Sandy Beach, playgrounds, rental boats, water ski lessons and yacht charters.
Hiking – Lake Tahoe offers a variety of hiking options from the Tahoe Rim Trail, a 165-mile natural wonder, encompassing the ridge tops of the Lake Tahoe Basin, to waterfall hikes and several mountain trails that meander through the high Sierra forest.
Nightlife and Casinos – The nearby casinos include Harveys and Harrah's. There's also theater acts, a new 8-plex cinema, nightclubs, bars and live entertainment.
Special Events – The Chateau at Heavenly Village features the area's largest events center with 50,000-square-feet of event space and an additional 21,000 square-foot pre-function area. It will accommodate up to 1,600 for conferences and 5,000 for an event or concert.
South Lake Tahoe offers special events and festivals including:
American Century Celebrity Golf Championship
Lake Tahoe Festival of Fine Arts
4th of July South Shore fireworks show
Lake Tahoe Air Fest
Headliner entertainment at the South Shore Summer Stages & casinos
Quality Developers with a Solid Track Record Two companies are involved in the development of The Chateau at Heavenly Village, Lake Tahoe Development Company and RockResorts.
The partners of Lake Tahoe Development Company have an extensive background in the creation of innovative real estate projects throughout the Lake Tahoe Basin including single-family homes, commercial properties, multi-family apartments and tourist accommodation/fractional ownership projects.
RockResorts, a subsidiary of Vail Resorts, owns the Heavenly Ski operation and is known for its luxury resort hotels, RockResorts Spas™, championship golf courses, award-winning restaurants and a variety of exciting outdoor adventures ideal for families.
The RockResorts collection includes hotels throughout Colorado, New Mexico and Wyoming, with other resorts in development in California, Florida and The Bahamas.
Construction Is Already Underway The Chateau at Heavenly Village is already under construction.  The foundation has been laid and everything is being done first-class.
Construction is scheduled to be complete by late 2009.  While that may sound like a long time away, keep in mind that by purchasing a condo now, you not only get first-tier pricing, you also get your pick of suites.
Preconstruction Prices for Those Who Act Now Condo hotel suites at The Chateau at Heavenly Village include studios, and one-, two- and three-bedroom floor plans.  They range in size from 450 sq. ft. to 1,600 sq. ft.
The suites will be delivered fully furnished and decorated.  Preconstruction pricing ranges from $500,000 up to $2 million+. The Reservation Process Reservations are currently being accepted.  The reservations are for non-specific suites and require a fully-refundable deposit of $10,000. Actual suite selection will take place at a private Sales Event for reservation holders on February 23, 2008 and will be done in the order in which deposits were received.  That is, the sooner you get in your deposit, the closer to the front of the line you'll be in the selection process.
While details regarding the deposit requirements have not yet been finalized, you can expect that upon selecting a suite, you will be required to put down 10% of the purchase price.  Then, a second 10% will be due when vertical construction begins, approximately 6 to 9 months after suite selection. Want to know more?  I've put together a comprehensive data sheet on The Chateau at Heavenly Village.  To receive it, you'll simply need to provide your full name and contact information per the developer's requirements.  (It's no obligation and your information won't be sold or misused.)
Request the Data Sheet for The Chateau at Heavenly Village!
Expect a Great 2008 Thank you for your interest in The Chateau at Heavenly Village.  I am available to answer any questions you may have.
If you haven't checked our Featured Properties in a while, be sure to take a gander.  We are continually adding new listings, including quite a few international properties of late.
We at Condo Hotel Center remain optimistic about the future of condo hotels and the vacation home real estate market both here in the U.S. and abroad.  And we look forward to sharing information on all the latest developments with you.  Feel free to pass our Property Alerts to friends who may wish to subscribe. Here's to a happy and prosperous 2008!
Joel Greene
Licensed Real Estate Broker
Condo Hotel Center
1368 NW 165th Ave.
Pembroke Pines. FL 33028
(954) 450-1929
Joel@CondoHotelCenter.com
www.CondoHotelCenter.com
www.CondoHotelsDubai.com
www.WorldClassCondoHotels.com
www.CondoHotelsBahamas.com
www.CentralAmericaSecondHomes.com
www.DominicanRepublicVacationHomes.com
Want to know more about me? Click below: //www.condohotelcenter.com/joel-greene.htm
* Copyright infringement is taken seriously by Condo Hotel Center and will be prosecuted. © Copyright 2010 Condo Hotel Center.
If you'd rather not receive updates from Condo Hotel Center, simply click to unsubscribe.
This is not intended to be an offering or solicitation for sale in any jurisdiction where the project is not registered in accordance with applicable law or where such offering or solicitation would otherwise be prohibited by law. Listed with S&P Destination Properties, Inc., a licensed California Broker.