Casa Costa, Boynton Beach, FL Condos
Prices From $150,000, Less Than 1 Mile from the Beach
February 4, 2013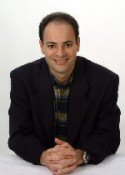 Hello, Joel Greene here from Condo Hotel Center. Today's featured property is a condominium development in Boynton Beach, a beautiful coastal city about 50 miles north of Miami at the southern end of Palm Beach County. But first a little history lesson.
In 1894, two years before Henry Flagler built his famous railroad, a former Civil War major from Port Huron, Michigan named Nathan Boynton first set eyes on the 16 square mile area that now bears his name.
Nathan was so impressed by its natural beauty, the year-round sunshine and pristine beaches, that he returned a year later with a group of colonists and built the famous Boynton Beach Hotel to serve as his family's summer residence.
The first settlers soon realized that an unlimited assortment of fruits and vegetables thrived in the fertile climate. Pineapples, tomatoes, mangos, oranges, lemons, grapefruits and limes were packed in crates and shipped by the ton up north on the newly built Florida East Coast Railroad.
Boynton Beach remained a small, private tropical paradise known for its perfect weather and delicious produce until the end of World War II.
Then soldiers returning home from the war discovered that the town was a great place to live and raise a family.  In addition, Boynton's close proximity to the Atlantic's Gulfstream soon yielded a bonanza of world-record fishing catches. The best kept secret on Florida's Gold Coast would be a secret no more.
Since that time, Boynton Beach has grown steadily. The city's population has risen from 5,000 in 1958 to a present number of approximately 60,000 residents. Most importantly, Boynton Beach has expanded wisely, retaining the charm of her orange groves, fishing marina and sandy beaches.
Major Boynton and his colorful hotel have long passed into the chronicles of history, but the irresistible qualities that attracted him and the city's first settlers remain as strong as ever to entice a new generation of visitors and residents.  And that brings me to today's featured property, a beautiful condominium development in charming Boynton Beach.
Condos with Ocean Views
Casa Costa features two matching 15-story towers with a collection of 390 condos that offer gorgeous ocean and Intracoastal Waterway views.  The development provides a resort lifestyle and an enviable location less than one mile from the beach.  It's also just minutes from world-class dining, shopping, entertainment and cultural venues in Boca Raton, Delray Beach and the Palm Beaches.
I would say that the architectural style of Casa Costa is a cross between Key West and mid-century modern.  There are four stories of parking below.  Condos begin on the 5th floor, where the ocean views also begin.
From the designer-finished residences to the expansive pool deck that has a true "wow" factor, this property is first-class all the way.
Resort-style Amenities
The centerpiece of Casa Costa is the one-acre recreation deck situated on the 5th floor.  It overlooks the Atlantic Ocean and Intracoastal Waterway.  It has a beach-inspired pool, a second Olympic-length lap pool, whirlpool spa, and putting green.
The 5,000 square-foot clubhouse, which opens out onto the recreation deck, includes a club room with catering kitchen, billiards and a large flat screen TV for private parties.
It also has a fully-equipped fitness center with cardio and strength training equipment and aerobic/yoga studio, men's and women's locker rooms with saunas, and a treatment room.
Casa Costa will also have its own beach club, offering access to beach chairs and umbrellas and a free Jitney service to and from the beach, seven days a week.
Finally, residents will welcome the convenience brought by 20,000 square feet of on-site retail, featuring prestigious boutiques, restaurants and cafes.   A business center, conference room, valet parking and concierge services are available to make life at the Casa Costa carefree.
The Property's Background
Construction on Casa Costa was completed in October 2009.  But as happened with so many properties around that time, the original developer went into bankruptcy and the property slipped into foreclosure.
The Related Group, which owns and operates a premier portfolio of high-quality properties valued at over $15 billion, bought the foreclosure judgment for $121.3 million in December 2012.  Its partner is real estate investor/developer Stephen Ross, who is also owner of the Miami Dolphins.  Originally known as the Promenade, they are rebranding the property as Casa Costa.
Prices Below Replacement Value
Because the developers obtained the property for far less than they could have built it themselves at today's construction prices, they are selling the condos at what's called "below replacement value."
Available are one-, two- and three-bedroom condos.  They range in size from 550 sq. ft. to 1,770 sq. ft.  Prices range from $150,000 for their smallest unit to $752,000 for the one available penthouse (2,385 sq. ft.).
The condos are move-in ready with stain-resistant, wall-to-wall carpeting in bedrooms and living areas.  The living rooms are entertainment-sized with 9-foot ceilings and have private terraces offering panoramic waterfront views.
Financing is available with 30% cash down, and closings can take place in 30 days.  And as an added incentive, the developers are offering two years of free HOA fees.
Want to know more?  I have plenty of details including an investment presentation.  Just request our data sheet by completing our brief form per the developer's requirements.
Request the Casa Costa data sheet here.
Boynton's Best Features Remain
Boynton Beach offers a more relaxed lifestyle than the Greater Miami area.  And what's nice is that the things that impressed Nathan Boynton way back in 1894 are still a part of this city's appeal: year-round sunshine, natural beauty, pristine beaches and great fishing.
If you'd like to see Casa Costa, it'd be my pleasure to arrange a site tour.  Or, if you're seeking a condo in a different South Florida city, please don't hesitate to call.  I have data sheets on all the available inventory, and I'm delighted to share them with you.
Have a great day!
Joel Greene
Licensed Real Estate Broker
Condo Hotel Center
1368 NW 165th Ave.
Pembroke Pines, FL 33028
(954) 450-1929
Joel@CondoHotelCenter.com
www.CondoHotelCenter.com
www.CondoHotelsDubai.com
www.WorldClassCondoHotels.com
www.CondoHotelsBahamas.com
www.CentralAmericaSecondHomes.com
www.DominicanRepublicVacationHomes.com
www.BiscayneLandingMiami.com
Want to know more about me? Click below: //www.condohotelcenter.com/joel-greene.html

Follow us on Facebook.
© Copyright 2013 Condo Hotel Center
*All rights reserved. No portion of this Property Alert may be reproduced, exhibited or distributed without the express written permission of Condo Hotel Center. Although Condo Hotel Center believes the information contained in this Property Alert to be accurate and complete, Condo Hotel Center can make no such guarantee.