AN EXCLUSIVE ISLAND PARADISE CAICOS BEACH CLUB RESORT AND MARINA
Special to Condo Hotel Center Buyers–Deep Discounts!
May 25, 2004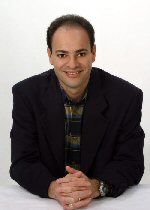 Hello.  It's Joel Greene here from Condo Hotel Center.  Every once in a while, I get the exciting opportunity to bring to your attention an exceptional property in a superb location at a deeply-discounted price.  I'm happy to say that this is one of those times.
What I'm writing about today is not your average condo hotel in your typical vacation city.  The property I'm offering is best described as a total getaway resort.
A Condo Hotel Resort in the Caribbean
Caicos Beach Club Resort and Marina is a condo hotel located in the tranquil British Crown Colony of the Turks and Caicos Islands.  These are two island groups in the North Atlantic Ocean, southeast of The Bahamas.
I'll be honest with you, up until two weeks ago I couldn't even find the Turks and Caicos Islands on a map, but since then I've spoken with numerous people who have told me that they are the finest gems of the Caribbean.  Read on and you'll see what I mean.
The Resort is on South Caicos, which is approximately eight square miles.

 Here's what South Caicos has:
The highest point in all the islands, a lofty 160 feet above sea level
An international airport
Talcum powder beaches
Turquoise water
Deep sea water sports including fishing and diving
English-speaking residents who use the U.S. dollar as currency
Natural resources-lobster and conch
Here's what South Caicos does not have:
Crowds
Traffic
Pollution
Crime
A hustle 'n bustle feel
Real estate taxes, corporate taxes, personal income taxes or inheritance taxes
Doesn't that sound tempting!  The Resort itself is situated on one of the most beautiful locations in the islands, spanning over almost 200 acres with about one full mile of beach and bay frontage. Yes, one full mile!  While it is only four-stories high, the property elevation allows you to watch a stunning sunrise over Turks Passage barrier reef in the morning and a breathtaking sunset into the Caicos Bank in the evening.  It is a true one-of-a-kind location.
Property Amenities:
70,000 sq. ft. $10 million clubhouse with unparalleled views
Restaurants including fine dining
Concierge service
General store
Sunrise/sunset decks
Four swimming pools in Phase 1
Additional Amenities to Be Phased in:
Asian spa with acupuncture
Health club facility
Virtual golf room
Scuba diving & snorkeling excursions
Deep-sea fishing charters
Bone fishing charters
Hiking tours
Tennis courts
The only casino on the Island
Two Free Weeks While You Earn Rent Revenue
Caicos Beach Club Resort and Marina is expected to be awarded a four-star rating.  Like all condo hotels, it does have a rental program so you can earn revenue on your unit when you're not using it.  And here's a neat twist.  If you participate in the rental program, which they call their Private Lodging Plan, you qualify for a bonus that entitles you to two free weeks in a unit at the resort while your own unit remains in the lodging plan earning you money.
Discount Prices for Condo Hotel Center Buyers
Here is THE ABSOLUTE BEST PART about this Resort.  Condo Hotel Center has established a relationship with an investment group that is reselling a block of units that were purchased in bulk, early in the pre-construction phase, at a significant discount.  Therefore, as you will see, I have been authorized to offer these units to you at a DEEP DISCOUNT as well.
Here's the situation.  The developer has 1st, 2nd, 3rd, and 4th floor units available.  It is a four-story building.  All of the units I have available are on the 3rd floor, and they are all one-bedroom units.
The developer's least expensive unit on the 3rd floor is $285,000. The developer's least expensive unit on the 1st floor is $245,000.  I am authorized to sell this group's units for $235,000.  This is $50,000 LESS than the developer is getting right now for his comparable/exact 3rd floor units!  And it is $10,000 LESS than even his 1st floor units!  Talk about instant appreciation.  Have I got your attention now?
The units I'm representing are all brand new.   Construction on the property is 75% complete.  It is expected to be finished by late 2005.  Just think, you could be ringing in the 2006 New Year in a tropical paradise in your new luxury condo hotel home.
Your Caribbean Vacation Home
Sound good?  This is a terrific opportunity to obtain a Caribbean vacation home at an excellent price.  If it sounds appealing, here's what you should do.  First, take a look at the property's own website,www.caicosbeach.com.  It will give you a little more background on the Resort and also on the island itself.  You'll also be able to see the developer's pricing and confirm what I have told you.
Then, if you are interested, drop me a quick e-mail and I'll send you a data sheet with more details.  Finally, if you think you'd like to move forward, contact me again because you can only get the discounted prices from Condo Hotel Center.
To be fair to everyone, the discounted units I have available will be offered on a first come, first served basis.
That about does it.  Whether or not you'd consider this type of property, I hope you found it interesting hearing about a Caribbean resort getaway.  Turquoise waters.sun-drenched beaches.Okay, enough of that.  I need to get back to work.
As always, thank you for your interest in news from Condo Hotel Center.  Have a great week!
(If you wish to no longer receive Property Alerts from Condo Hotel Center, just hit Reply to this email and write "Unsubscribe" in the subject line.)
Joel Greene
Broker-Associate
Condo Hotel Center A division of Sheldon Greene & Assoc., Inc.
1368 NW 165th Ave.
Pembroke Pines, FL  33028
(954) 450-1929
Info@CondoHotelCenter.com
www.CondoHotelCenter.com
www.CondoHotelsDubai.com
www.WorldClassCondoHotels.com
www.CondoHotelsBahamas.com
www.CentralAmericaSecondHomes.com
www.DominicanRepublicVacationHomes.com
Want to know more about me? Click below: //www.condohotelcenter.com/joel-greene.html