SPECIAL INCENTIVE
Bonaventure Resort & Spa And
Updates on Other S. Florida Properties
August 26, 2004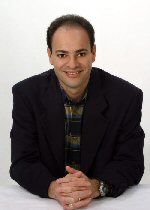 Joel Greene here from Condo Hotel Center. Today I'm going to deviate from my usual one-property focus.
Instead, I've got a hodge-podge of information to pass along on a couple of different opportunities. So let's get right down to business.
Special Incentive, the Bonaventure Resort & Spa
Many of you will remember that about 10 days ago I brought to your attention a condo hotel property that I thought had enormous investment potential–The Residences at the Bonaventure Resort & Spa, located in Weston, just west of Ft. Lauderdale.
I'm still very high on this property, particularly from an investment standpoint. Judging from the response I got, apparently a lot of you are too.
Well now the developer has decided to offer a special incentive for a limited time to buyers of units in building #1, the building that will be the first constructed (expected completion spring 2005). He will pay the buyer's condo association fees and property taxes for the first year. Let me give you some numbers so you can see what we're talking about:
The condo fees for the two-bedroom A units are $803.00/month = $9,636/year
The condo fees for one-bedroom B units are $540.00/month = $6,480/year
Real estate taxes are estimated at 1.8% of purchase price.
So he is covering the equivalent of:
Unit A total $18,000.00/year
Unit B total $12,500.00/year
Building #1 will be ready first as I mentioned, although the Red Door Spa may not be ready for a few months thereafter. The developer's offer to pay for condo association fees and property taxes will more than compensate for the fact that the hotel won't yet have the full amenities, and it will defray costs while they build up hotel occupancy.
This offer is completely separate from any income derived from the rental program. The owners will receive their full share of the program they sign up for.
There are still about a dozen units available in building #1 at this condo hotel if you are interested. I doubt they will last long, as the Bonaventure Resort has begun an extensive promotional program. If you'd like to read more about this property, please refer back to my Property Alert on it and then let me know if you want my detailed data sheet which I can e-mail to you.
Update on the Trump Ft. Lauderdale Condo Hotel
A couple of weeks ago I told you about the Trump Ft. Lauderdale, not yet on the market but coming soon. I've now got a couple more details.
Prices are expected to start in the $400's though no specific prices have been set yet. There will be many 500 sq. ft. units and many 800 sq. ft. units, the least expensive of which will likely start at about $800 per sq. ft. According to my contact, the developer, "We do intend to implement price increases very quickly and aggressively." Would you expect anything less from a Trump?
As I mentioned in my Property Alert on the Trump Ft. Lauderdale, I am currently working with the developer to set aside a group of units that will be exclusively offered to clients of Condo Hotel Center for a limited time. These will be cream-of-the-crop units at "pre-pre-construction" prices.
Those of you who asked me to tell you as soon as those units are available and to send you property brochures as soon as they're ready, I have your names on my Trump list. If you didn't request Trump information but would like to, just e-mail me your name, mailing address and phone number (FedEx requirement), and I will add you to that list.
Many South Florida Condo Hotels Nearing Sell Out
Here's a quick update on some condo hotels that I've told you about in the past. Canyon Ranch in Miami Beach, and Trump International and Le Meridien both in Sunny Isles, are now completely sold out. (Canyon Ranch and The Trump still have some straight condos available but no condo hotel units.)
There are less than a handful of units remaining in properties like the Atlantic, Fort Lauderdale, and the Bentley on the Beach and The Regent, both on South Beach. If any of these properties are of interest to you, you'll want to move quickly. I can e-mail you data sheets upon request.
Q Club Construction Underway
Construction has now begun at the Q Club Resort and Residences in Fort Lauderdale. The Q Club is approximately 80% sold. Since they announced that Hilton was going to manage the property, units have been moving at a brisk pace. However, there are still some real good opportunities at the property.
My contact at the Q Club says that "while all unit prices have experienced some increases since sales commenced, our studios have been least affected and are still a great deal! We anticipate a blanket increase of between 5 and 10% now that construction has started and it's typical to see three to four increases during the construction process. Buyers, who buy today, will still experience good capital growth."
The Q Club will be a four-star, 25-story, 333-unit condo hotel located right on the ocean.
The Q Club is part of the excitement taking place in Ft. Lauderdale. The entire A1A strip facing the ocean is undergoing an amazing transformation with the renaissance of The Atlantic, The St. Regis, The W, The Q, and the Trump.
Ft. Lauderdale is fast becoming a serious contender for large, prestigious conventions that up until now were destined only for Hawaii, Chicago, Las Vegas and Orlando. Ft. Lauderdale is able to boast quality hotels and resorts, suitable to attracting some serious players to its shores.
Thanks to the Seminole Indians, the city already has gambling facilities at The Hard Rock Hotel & Café. And the Queen Mary II has endorsed the city by making Port Everglades her home port this winter season, and hopefully future winters as well. We look forward to welcoming the thousands of passengers who will be seeking quality accommodations before and after cruises.
The Q Club has the distinct advantage of being one of the first of many new such resorts to punctuate the Ft. Lauderdale strip. Want to learn more? See our Featured Property listing for details. Upon request, I can also e-mail you my data sheet for the property which includes current prices.
South Florida Growth
For you numbers-oriented people, there is plenty of data coming out to support the contention that South Florida is booming in every way. The Miami Herald reported in separate articles in August 2004 that growth in Fort Lauderdale's airport and port has been absolutely outstanding. Here are some specifics:
Fort Lauderdale-Hollywood International Airport reported its ninth month of double-digit growth, with a 22.1 percent increase in passenger volume in June to 1.7 million passengers.
For the first six months of 2004, the airport said it served more than 10.7 million passengers, up 18.6 percent from the same period of 2003.
During that same time, Port Everglades in Ft. Lauderdale (just 7-8 minutes from the Ft. Lauderdale strip) said that it has experienced record cruise passenger growth in 2004, and that nine months into the current fiscal year, it has already surpassed 2003's total number of passengers.
By the end of this year, Port Everglades is expected to top four million passengers, far exceeding the port's all-time annual record of 3,485,857 passengers set in 2002. This bodes well for all those condo hotels being built in Ft. Lauderdale as well as the Wyndham Resort in Weston mentioned earlier.
With regard to real estate, if you thought the housing boom had slowed down, think again. Second quarter numbers for 2004 are in, and CNN is reporting that Fort Lauderdale experienced a 24.8% appreciation in the median home price in 2004 over the same period in 2003. Miami was up 25.9%.
In fact, of the top 12 housing markets, Florida cities held six of the positions. The others went to various cities in California. Las Vegas was #1.
Okay, that's everything I have for you this week, a bit of a mishmash of updates and statistics. My next Property Alert we'll go back to featuring a specific property. As always, thanks for your interest in news from Condo Hotel Center.
Joel Greene
Licensed Real Estate Broker
Condo Hotel Center
1368 NW 165th Ave.
Pembroke Pines, FL 33028
(954) 450-1929
Joel@CondoHotelCenter.com
www.CondoHotelCenter.com
www.CondoHotelsDubai.com
www.WorldClassCondoHotels.com
www.CondoHotelsBahamas.com 
www.CentralAmericaSecondHomes.com
www.DominicanRepublicVacationHomes.com
Want to know more about me? Click below:
//www.condohotelcenter.com/joel-greene.html
Follow us on Facebook.