THE RESIDENCES AT BONAVENTURE RESORT & SPA
"If you build it, they will come"
My Dream Condo Hotel
August 18, 2004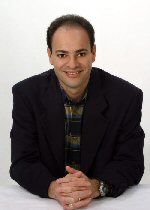 Do you remember in "Field of Dreams" that Kevin Costner is continuously haunted by the voice in his head whispering, "If you build it, they will come"? It seems that every developer I talk to these days believes that if he builds it, the investors and hotel guests will indeed come. The fact is that's not necessarily the case.
So every now and then, I find myself wondering, if I were to build the perfect condo hotel to offer to my faithful Condo Hotel Center readers, one that would be a perfect vacation home as well as a great potential investment, what would it be like?
First, it would have a good franchise and reservation system which is essential to a property's rental success. But my perfect property would not have a Ritz Carlton or Four Seasons flag, as their prices are too steep to appeal to the masses. I'd probably select the next tier level like a Hilton.
Second, I'd want it to have a special unique feature to distinguish it from the competition, like the 60,000 sq. ft. mega-spa of Canyon Ranch Miami Beach or the Jack Nicklaus Signature golf course of Montelago Village in Lake Las Vegas.
Third, it would need to have something besides the hotel's great location to generate business for the hotel such as a nearby convention center, or better yet, a convention center and meeting rooms on premises, like the Fontainebleau III.
The ideal property would have an experienced developer that knows the market and that has a recognizable name and top-notch reputation, like a Turnberry Associates, builder of The MGM Grand Residences in Las Vegas, or WCI Communities, builder of The Regent, One Bal Harbour and The Resort on Singer Island.
Most importantly, it would have to be priced to sell. It must be available at a level where there is clear value, great upside potential, and within the reach of the majority of my buyers, like the Atlantic Village Hotel & Marina in Ft. Lauderdale or Floridays in Orlando.
And lastly, I'd want to learn about the property early enough that my buyers would be guaranteed to secure the lowest prices and greatest selection, like the opportunity I told you about last week, the Trump Ft. Lauderdale, which will be available in October.
Well they built it. And you can come!
Golf, Tennis, Meeting Space & Much More
The Residences at the Bonaventure Resort in Weston, FL meets every one of my "Field of Dreams" criteria. Here's the background. The Ireland Companies is in the process of spending $120 million remodeling and completely redesigning the already very successful Bonaventure Hotel & Spa in Weston, just west of Ft. Lauderdale, into one of the world's finest resorts.
It will feature 252 luxuriously-furnished condominiums set in nine mid-rise buildings that reflect a Key West style and are filled with all of the comforts you could ever imagine in a four-star hotel.
The Bonaventure Resort will be the very first all-condominium product at a Red Door Spa property. Once completed, it will certainly be a world-class condominium resort and spa unlike any other. Its significant features are:
A state-of-the-art, 48,000 sq. ft. spa, the largest in Bonaventure's portfolio
A span of over 23 landscaped acres
Several adjoining lakes
Two championship Bonaventure golf courses and a full program of golf clinics
A 16-court tennis facility
Four pools
Three on-site restaurants 84,000 sq ft. of meeting and ballroom space
Within walking distance of the beautiful 666-acre Markham Park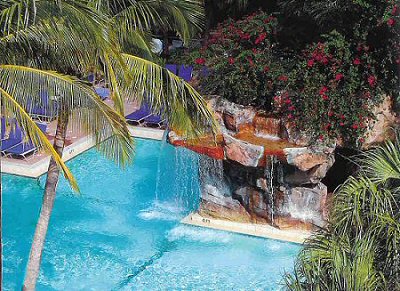 The redesign of this property is being done by Howard Design Group, a large, very well-known and respected firm that just completed the Ritz Carlton in Coconut Grove. When built, the Bonaventure Resort will rival the Doral Golf & Country Club, Miami; the Boca Raton Resort & Club, Boca Raton; and the PGA National Resort & Spa, Palm Beach Gardens.
Red Door Spa is World Renowned
The Red Door Spas are continuously ranked among the best spas in the world. The Residences at Bonaventure will house the first and only Red Door Spa in the eastern part of the U.S., and at 48,000 sq. ft. this will be one of the largest resort spas in the country.
A Central Location
The Residences at Bonaventure is located in the city of Weston, a 10,000-acre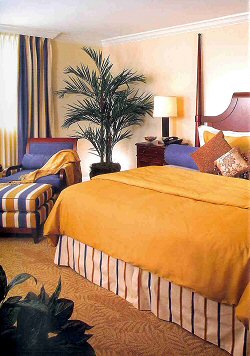 community which was recently rated the #1 selling master planned community in Florida and #3 in all of the United States. Weston is a relatively new city, founded in 1985.
It is made up of retirees and young families and is currently a very hot housing market. This bedroom community is in Southwest Broward County, 20 minutes west of Ft. Lauderdale International Airport and Port Everglades, the busiest port in the United States, and only about a half hour from the Miami International Airport.
The hotel has close proximity to Sawgrass Mills Mall, which is a mega-mall that includes an amazing array of name-brand discounters and retail outlets. The mall, located in the town of Sunrise, is the world's largest shopping center. Encompassing approximately two miles, this establishment contains over 300 specialty shops, two food courts, numerous gourmet restaurants and entertainment venues.
The mall is the second largest tourist attraction in Florida after Disney World. (Want to know more about the mall? Just ask my wife; she's an expert on the subject.)
Close to Seminole Hard Rock Hotel & Casino
If you like a little nightlife, you'll be able to try your luck at the brand new Seminole Hard Rock Hotel & Casino, only 20 minutes from the Bonaventure Resort. This 500-room Mediterranean-style tower features a colossal 130,000 square-foot casino and a soon-to-be world famous Downtown Disney-type entertainment complex.
The complex will be anchored by a 5,600 seat amphitheater and surrounded by nightclubs, shops, restaurants, and a Seminole cultural center and museum. The Seminole Hard Rock is the closest thing to Las Vegas-style entertainment in South Florida.
Construction Status
The developer is getting permitting now for the gutting and renovation of the nine guest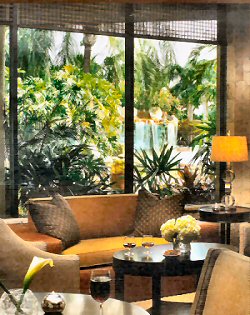 buildings, which will be completed one at a time. The first building should be ready to close in four to six months and the Red Door Spa, which they are starting to renovate now, should be done in about eight months. This is about the time that building #2 will be finished.
For all of you who have told me that you want a condo hotel unit NOW, not in a couple of years when many of the condo hotels currently on the market will finally be ready, THIS IS YOUR OPPORTUNITY! Condo docs are already completed, and contracts are ready. Units will sell on a first come, first served basis. The entire development will be complete by early 2007.
Get in Early
The developer's brokerage firm has been given just two weeks to offer this property to members of its exclusive broker network, which includes Condo Hotel Center. After Sept. 1, a full marketing campaign will be unleashed on the general public, and prices will soon start increasing as each of the nine buildings begins to sell out. Therefore, if you want a unit, the time to act is now. What's required? A 10% deposit is due now at contract, and 10% more will be due in 90 days.
My Opinion
I know from all of the e-mails I receive from readers that you like to know what my thinking is about a property. So permit me to put in my two cents on this one. My opinion, very simply, is I like this property a lot. As I mentioned earlier, it has all the features I'd look for if I were to design my dream condo hotel.
I spent nearly a full day on a site tour last week and several hours in meetings with the developer and his top salesperson. I was impressed. Let me summarize what this property has that makes it so appealing:
An experienced developer with a 40+ year track record
A hotel that is not dependent on one source of business. This property will attract golfers, shoppers, spa goers, conventioneers and transient business
A location that offers easy access via new super highways to downtown Ft. Lauderdale, Atlantic Ocean beaches, Miami International Airport, downtown Miami, Port Everglades and trendy South Beach
Little or no condo-hotel competition in the area because of the property's four-star quality and its complete package of amenities
Competitive prices that are hundreds of dollars less per square foot than the competition
A completion date that is only four to six months away when interest rates will likely still be low
A ground-floor opportunity when prices are at their lowest and selection is at its greatest
Data Sheet & Brochure Available
So there you have it, The Residences at the Bonaventure Resort & Spa, my idea of the ultimate "Field of Dreams" build-it-and-they-will-come condo hotel.
I have prepared a detailed data sheet which I can e-mail to you upon request. It includes unit sizes, prices, maintenance fees, etc. The Wyndham Resort also has beautiful brochures which I can send you as well. Just be sure to include your full name, address and phone number (FedEx requirement) in your request.
As always, thank you for your interest in news from Condo Hotel Center. If you find these Property Alerts helpful, please feel free to pass them along. New subscribers can sign up on our website at www.CondoHotelCenter.com. If you'd like to be taken off our mailing list, just reply to this e-mail and write "Unsubscribe" in the subject line.
Joel Greene
Licensed Real Estate Broker
Condo Hotel Center
1368 NW 165th Ave.
Pembroke Pines, FL 33028
(954) 450-1929
Joel@CondoHotelCenter.com
www.CondoHotelCenter.com
www.CondoHotelsDubai.com
www.WorldClassCondoHotels.com
www.CondoHotelsBahamas.com 
www.CentralAmericaSecondHomes.com
www.DominicanRepublicVacationHomes.com
Want to know more about me? Click below:
//www.condohotelcenter.com/joel-greene.html
Follow us on Facebook.