PRE-PUBLIC RELEASE
Condo Hotel Center Clients Get in Early!
Bella Blu Inn at Miramar Beach in Destin, Florida
March 10, 2006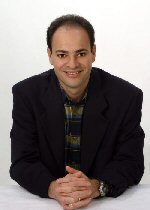 True story: I had a dream the other night. I'm driving south down Collins Ave. in Bal Harbour, Florida with a carload of relatives, each wanting to eat a different type of food for dinner. Finally, we decide on a restaurant, and because it means backtracking, I go to make a U-turn (albeit an illegal one) right in front of the to-be-built St. Regis Bal Harbour condo hotel. As I go about making my turn, I'm pulled over.
The police officers, both very friendly, begin chatting with me. They ask if I live in the area and what I do for a living. So I tell them about Condo Hotel Center and get to talking about the merits of condo hotel ownership.
I'm still listing all the pros for the officers (who, by the way, are fascinated by what I have to say) when I finally wake up and come to the strange realization that I have just literally talked my way out of the dream, and in the process, the ticket. I look at the clock. It's 4:53 a.m. and I realize that I'm now truly living, breathing and even sleeping condo hotels. It might just be time for a vacation, which, if you'll pardon the convoluted way I got us to this point, brings me to today's featured property.
It's located in a fantastic place to vacation for Floridians and out-of-staters alike, the Panhandle. This Florida beachside condo hotel is not yet on the market. It will be released to the public on April 1, 2006, so you have a chance to get in very early. And while some of the details are still not finalized, you can be assured that prices are at their very lowest, and you can have your pick of units.
Bella Blu Inn at Miramar Beach
Brimming with style, reminiscent of the Greek Isles, Bella Blu Inn at Miramar Beach will be a boutique condo hotel resort. Just across the street are the pristine, white sand beaches and emerald green waters of the Gulf of Mexico.
Bella Blu Inn will encompass a total of seven buildings with 150 condo hotel units. One of the buildings will be four floors; the rest will be three. Of the 150 condo hotels units, 144 will be 701 square feet and the remaining six will be large units of 958 square feet. Both types of units will include private master bedrooms.
Resort Amenities
Bella Blu Inn will have a two-acre vacant beach parcel that includes its own pavilion and boardwalk, just across the street from the property. It offers 315 feet of Gulf frontage. And while it's not technically a "private beach," you'll need a key to access the boardwalk to it, something only Bella Blu guests and owners at a condominium next door will have.
With two large pools, cabanas, water features and lush landscaping, this condo hotel has much to entice guests for years to come.
Specific amenities include:
Courtyard with 1,600 sq. ft. pool
Resort pool 4000 sq. ft.
Spacious sun decks with cabanas
Two-acre beach with pavilion
Private beach access via boardwalk
Covered walkways
Grand lobby, front desk
Dining room/ Breakfast service area
Covered parking
Meeting room
Fitness center
Sauna
Laundry center
Florida's Emerald Coast
Centrally located in Northwest Florida's panhandle, Miramar Beach and sister city Destin are known for their natural beauty. The sparkling green of the water in the Gulf is what gives this area its nickname, the Emerald Coast. It is on par in color and clarity with what you'd see in the Caribbean, and the beaches have soft, white sand.
Located at the midpoint of Florida's panhandle, the City of Destin has a rich historical heritage dating back to American Indian inhabitants as early as the 7th century A.D. and Spanish explorers in the 1500s. In 1845, a Connecticut fisherman, Captain Leonard Destin, pioneered the fishing industry, a heritage that Destin has maintained to this day.
In fact, known as the "World's Luckiest Fishing Village," the largest fishing fleet in the State of Florida docks at the Destin Harbor. In addition to fishing, all types of water sports flourish here from diving and snorkeling to parasailing and water skiing.
Beyond Sun and Surf
When you are sufficiently bronzed from your time at the beach or boating, drive just 1.5 miles to get to the largest outlet mall in the southeast, Silver Sands Factory Stores. You'll find dozens of brand name designer stores like Tommy Hilfiger, Liz Claiborne, Nike, Saks Fifth Avenue, Gap, Banana Republic and more.
Also, just two miles west is Destin Commons, a brand new mall with every type of store, numerous restaurants and 12 cinemas.
One of the appealing aspects of Bella Blu Inn is its proximity to the Intrawest community in Sandestin, just two miles up the road. It is a massive vacation and private home development, 2,400 acres, and has essentially put Sandestin on the map in recent years as a premier resort destination. It has caused a rapid appreciation in area real estate. Best of all, it includes five, yes five, different golf courses on the property, all of which are open to the public.
A major international airport is proposed to be built within 30 minutes of Bella Blu. It is expected to be complete by 2008. The next nearest major airport is in Pensacola, FL, 1 hour, 15 minutes away.
Condo Hotel Unit Amenities
Bella Blu Inn's condo hotel units are thoughtfully designed to deliver the ideal composition of comfort, luxury and convenience. "Upgrade" is the norm with only the finest finishes and fixtures from floor to high ceilings, including private master bedrooms and bath and thoroughly appointed kitchenettes with breakfast bars. Expansive glass windows and large screened-in balconies marry the indoors and out.
Proposed amenities for the individual condo hotel units at Bella Blu include:
Kitchenettes with granite countertops
Stainless sink/beverage cooler
Bath with rainhead shower
Separate second vanity/dressing area
Spacious units/high ceilings
End units feature spacious balconies
Two flat screen TV's featured in upscale unit furniture packages
Construction Schedule
Construction on Bella Blu Inn will begin in June 2006 and should take approximately 16 months, making the units complete in the fall of 2007. The developer is Bella Blu Developers, a Florida limited liability partnership. The managers are a father and son, both CPAs but with hotel and development experience.
Bullock Tice Associates will handle the architecture and interior design. Based in Pensacola, they've been in business since 1958 and have experience developing a wide range of projects from vacation resorts to condominium complexes to museums, colleges and government buildings.
Rental Program
Owners at Bella Blu Inn will have an opportunity to participate in an onsite condo hotel rental program. The developer is currently in negotiations with a very large, first-class management company. Details regarding the rental program cannot be disclosed at this time but will be available prior to contract signing. Remember, you are getting in two weeks before this property is released to the general public which is why some of these details have not yet been finalized.
Rapid Growth Area
The Miramar-Destin area of Florida has seen unprecedented growth in recent years. What was once a small fishing village has become a thriving vacation destination. While it still retains much of its quaint charm, it also now offers the things that appeal to vacationers like great shopping, championship golf, a plethora of restaurants, and lots of water sport activities. Real estate appreciation rates have begun a rapid, steady climb, reflecting the growing interest in this area.
First-tier Prices
Because this property is not yet officially on the market and no promotion has yet been done, prices are at their lowest pre-construction levels. (As you know from reading our Property Alerts, we do our best to get you in the door first!)
Prices at Bella Blu Inn range from $474,900 to $669,900. You can reserve a condo hotel unit with a fully refundable $20,000 deposit. Expect to go to contract in late spring 2006. By that time, all details regarding the management company and rental program will be made available to you. The balance of 20% of the purchase price will be due at that time. The developer will accept 10% cash and a 10% irrevocable letter of credit for the total 20% contract deposit.
Want More Information?
We have prepared a detailed data sheet that will give you more information on Bella Blu Inn at Miramar Beach. To receive it, you need to provide your full name and contact information. Please recognize that you will then be registered with Bella Blu as a client of Condo Hotel Center.
Request the Bella Blu Inn data sheet here.
Upcoming Condo Hotel Symposium for Developers
Before I go, I just want to mention to all the hotel owners and developers who subscribe to our Property Alerts, we are again sponsoring The Symposium on Financing, Developing and Operating Condo Hotels. This is an excellent opportunity to learn from top industry experts and we are offering our Property Alert readers a $150 discount off the registration fee. Read more about the Condo Hotel Symposium here.
I hope you enjoyed our brief little visit to the Emerald Coast. Perhaps I got you dreaming of a Florida vacation home, or, if you're like me, dreaming of condo hotels. Just imagine!
As always, thank you for making Condo Hotel Center your source for all things condo hotel.
Joel Greene
Licensed Real Estate Broker
Condo Hotel Center
1368 NW 165th Ave.
Pembroke Pines, FL 33028
(954) 450-1929
Joel@CondoHotelCenter.com
www.CondoHotelCenter.com
www.CondoHotelsDubai.com
www.WorldClassCondoHotels.com
www.CondoHotelsBahamas.com 
www.CentralAmericaSecondHomes.com
www.DominicanRepublicVacationHomes.com
Want to know more about me? Click below:
//www.condohotelcenter.com/joel-greene.html
Follow us on Facebook.
© Copyright 2010 Condo Hotel Center. All rights reserved. No portion of this document may be reproduced in any way without the express written permission of Condo Hotel Center. Copyright violators will be prosecuted in accordance with 17 U.S.C. Section 101 et seq. and could be liable for statutory damages as high as $250,000 per violation as set forth in Section 504(c)(2) therein. *All rights reserved. No portion of this Property Alert may be reproduced, exhibited or distributed without the express written permission of Condo Hotel Center. Although Condo Hotel Center believes the information contained in this Property Alert to be accurate and complete, Condo Hotel Center can make no such guarantee. All features and descriptions are proposed and subject to change.