Banyan Gasparilla Sound
Waterfront Living with Old World Florida Charm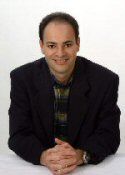 Hello. Joel Greene here from Condo Hotel Center.
Ever heard of Florida's Gasparilla Island? Most people haven't. Yet it's long been a secret playground for America's wealthy elite seeking privacy, a relaxed vibe and world-class fishing.
Gasparilla Island lies between Sarasota and Fort Myers on Florida's Gulf Coast. It's been host to such notable guests as the Rockefellers, du Ponts, and Astors, as well as numerous celebrities, such as Katharine Hepburn, Harrison Ford and Jimmy Buffet, to name a few.
The appeal? Sunshine and uncrowded beaches, far from the commotion of bustling cities like Miami and Orlando. It's what local folks call "Old World Florida Charm," and today's featured property is located just off the shores of this beautiful barrier island.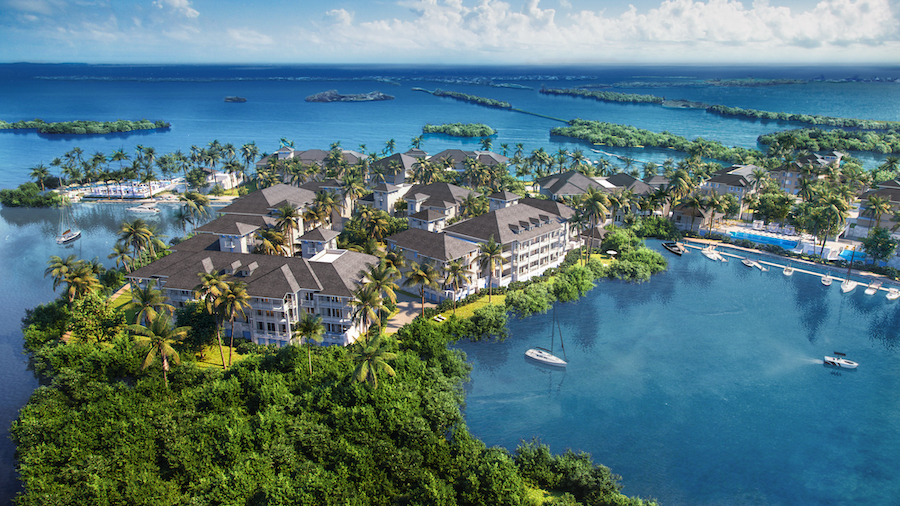 Boutique Resort Residences
Banyan Gasparilla Sound will offer waterfront living in tranquil surroundings. The to-be-built residential community will have a collection of beautifully designed, fully furnished, boutique resort residences (condo hotel units) among a full suite of spa and wellness services, direct-access marinas, and endless water views.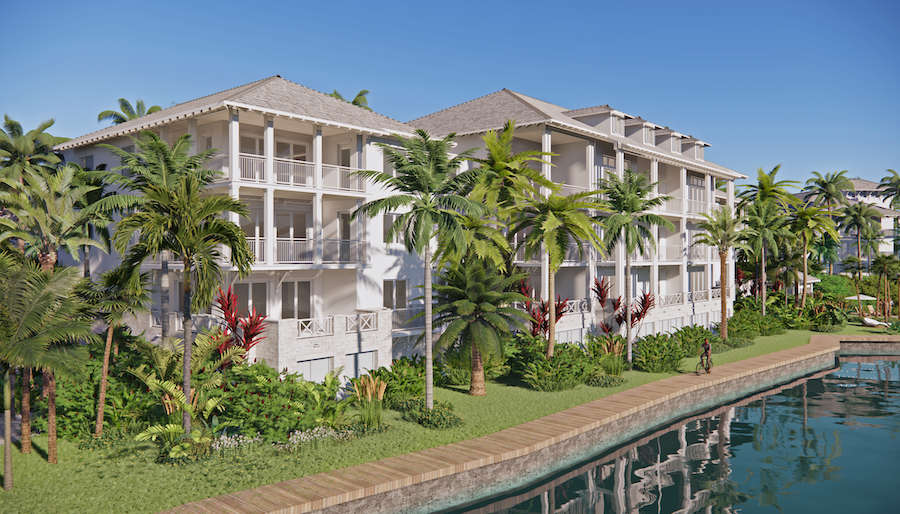 Banyan Gasparilla Sound will have 15 buildings in total that will include:
7 private condominium residence buildings
7 boutique resort residence (condo hotel) buildings
1 restaurant
What I'm focused on today are the resort's 83 boutique resort residence condo hotel units. (If you're interested in one of the condominium residences, contact me for details.)
Owners of the condo hotel residences will have an opportunity to participate in a professionally managed rental program to earn revenue when not using their unit. They may also choose to live in their units year-round, as the resort will have no living restrictions.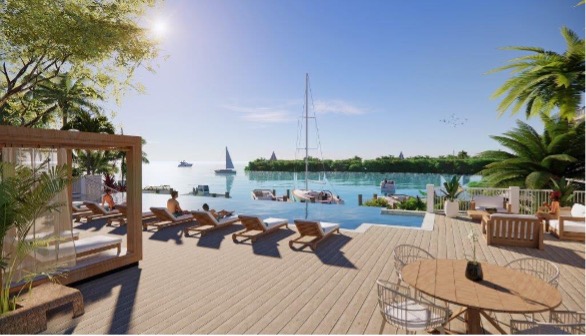 Amenities and Hotel Services
Banyan Gasparilla Sound will have a concierge-based lifestyle amid five-star quality features that owners and guests can enjoy, including:
Resort porte cochere
Signature restaurant and bar
Resort lobby outdoor lounge
A resort pool and sundecks
Exquisite card club room and lounge
Wellness juice bar and cafe
State-of-the-art fitness studio
Intimate outdoor fire pits
Marina with direct access to Charlotte Harbor
Serenity garden
Kayaks & paddle boards
Gated community
Concierge services
Marina slips may be available for rent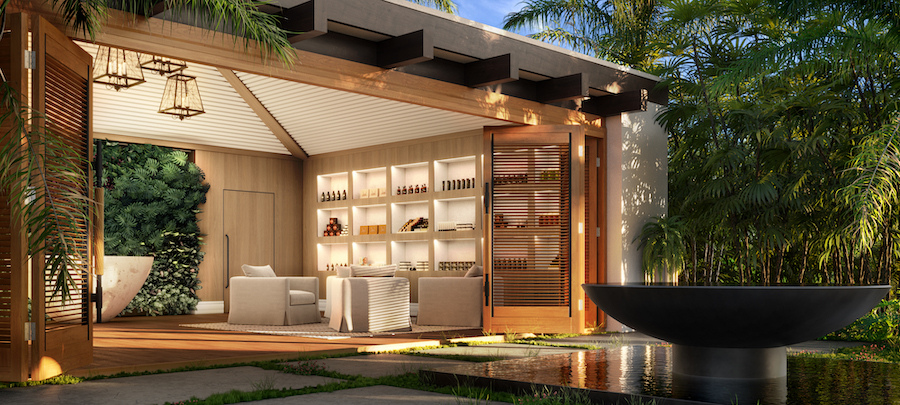 The resort will also have an 11,000 sq. ft destination spa and wellness center, designed by TLEE. Named the Sea Salt Spa, it will offer everything from personal and coupled escapes, to meditative gardens, therapeutic treatments, a sauna and steam room. It will also have a fully-equipped fitness center with group classes and personal training available.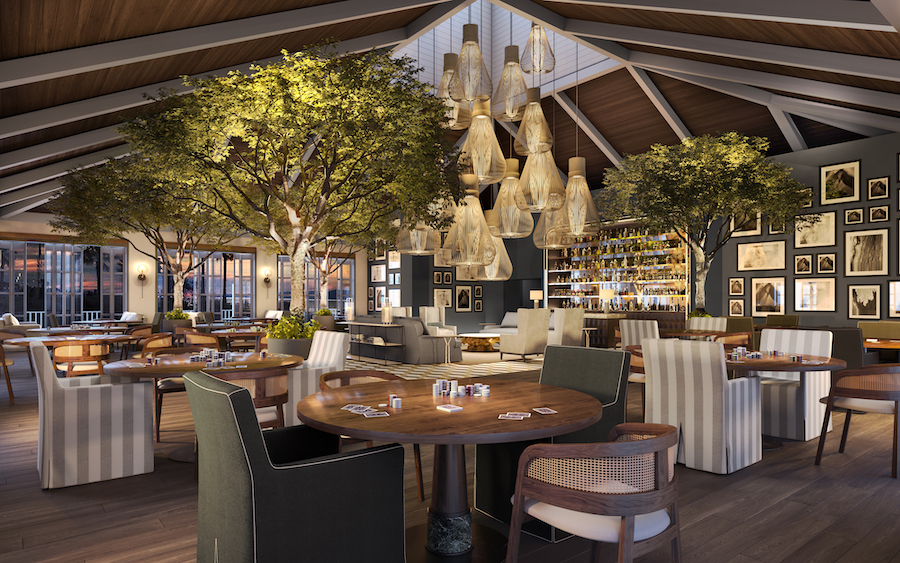 Features of the Condo Hotel Units
The condo hotel units will be professionally decorated and delivered fully furnished. Kitchens will have custom-designed Italian cabinetry with granite countertops. Appliances will be by Sub Zero and Thermador.
A warm palette of materials and textures will lay the foundation for luxurious comfort, while floor-to-ceiling glass windows frame the sweeping seascape.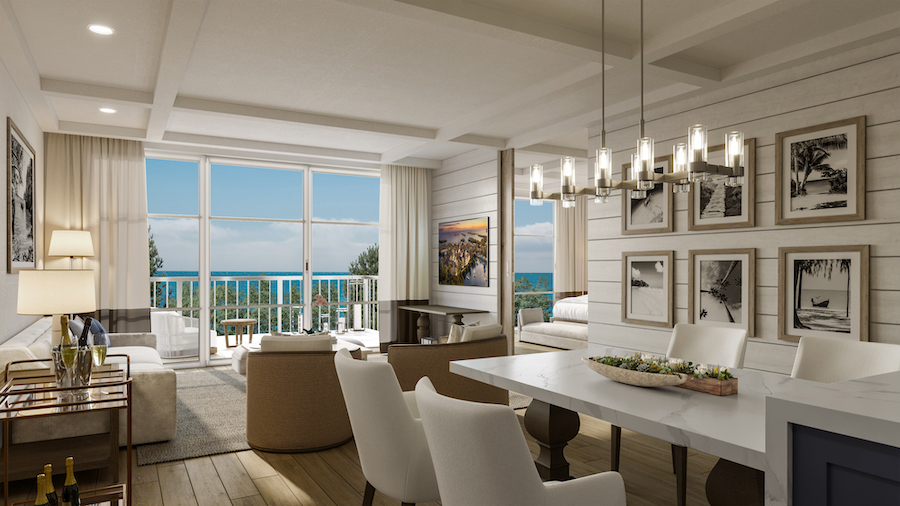 Fishing Village Turned Resort
Banyan Gasparilla Sound is located on the southwest Florida coast just off Boca Grande/Gasparilla Island, between Sarasota and Ft. Myers. It was originally home to The Fishery, a 1940s era fishing village that evolved into a hub of commercial fishing, and eventually, a waterfront restaurant and local artist shops.
The area's abundance of cultural heritage, lush landscapes, and breathtaking scenery offers a setting where residents and visitors can find endless opportunities to enjoy boating, world-famous sport fishing, paddle boarding, kayaking, shelling, or simply viewing the spectacular sunsets. Quaint towns and varied recreational activities help create a plethora of fun things to see and do.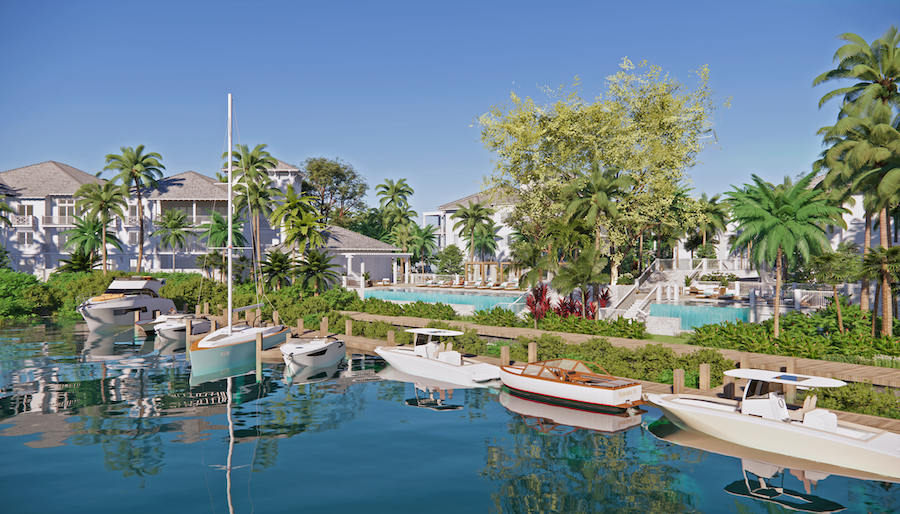 The Banyan Gasparilla Sound community will be golf cart friendly. And just minutes away from the resort, golf enthusiasts can enjoy a full range of top-rated and challenging courses near the scenic waters of Charlotte Harbor and the Gulf of Mexico.
If you care to venture out, the village of Boca Grande is nearby. Its picturesque lighthouse, boutiques, and enticing eateries offer a glimpse into an envied and storied island lifestyle unique to this coastal gem.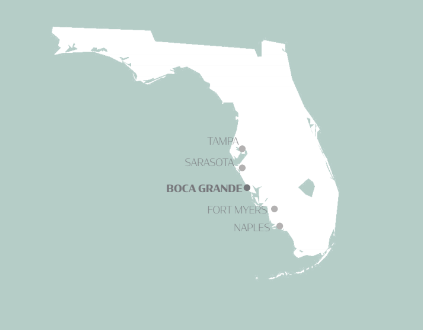 Construction on Banyan Gasparilla is expected to begin in early 2023 and to be complete by early 2024.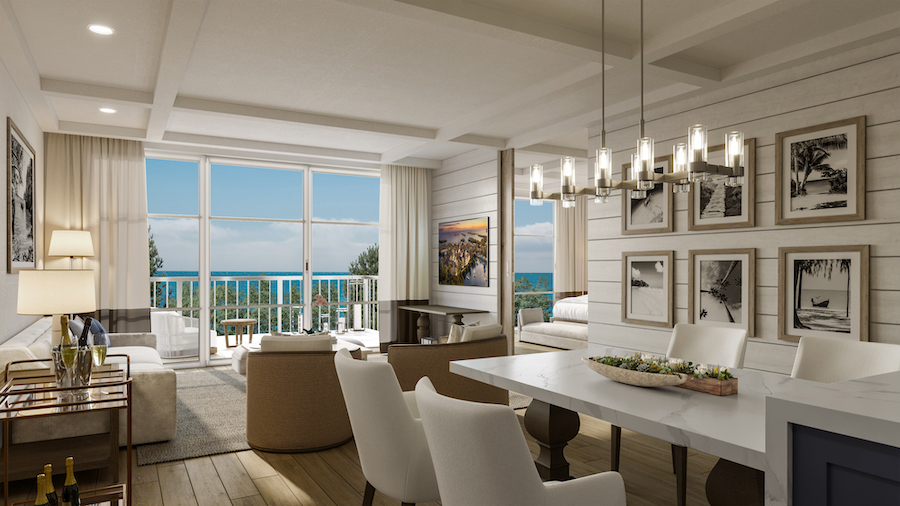 The boutique resort residence (condo hotel) units will be in multiple, three-story buildings. The first floor will be elevated 12 feet, with parking under the building. They're available in one- and two-bedroom floor plans, ranging in size from 985 sq. ft. to 1,511 sq. ft.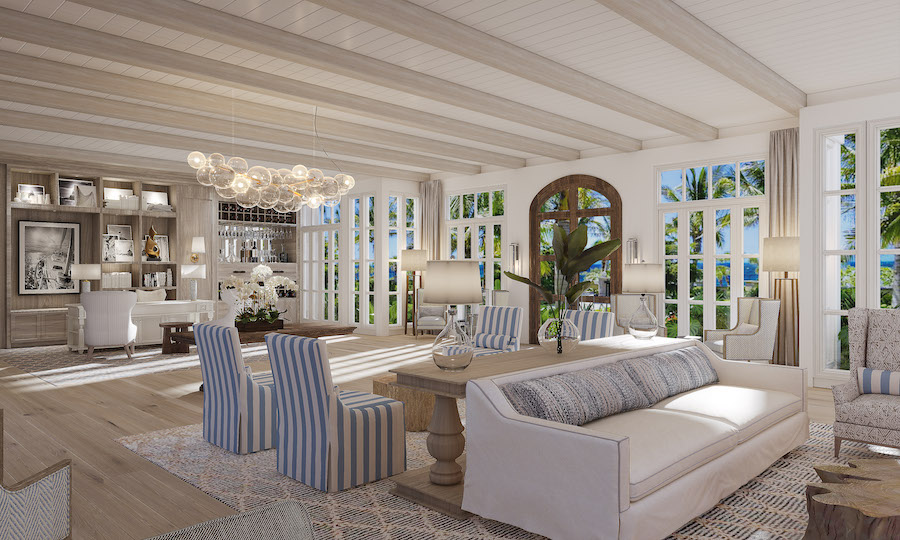 Prices for the condo hotel units range from $995,000 to $1,820,000. Traditional condos start at $1.29 million (info. available upon request). Want to know more? I have all the details in my data sheet.
Request the Banyan Gasparilla Sound data sheet here.
A Pirate's Legend
Folklore has it that Gasparilla Island was named for a pirate, Jose Gaspar. He used the island as a base while he and his band of buccaneers lived a life of robbing merchant ships off Florida's Gulf Coast in the 1800s.
Gaspar allegedly buried his treasure on the island, though the local Historical Society isn't buying it. Based on their research, they've labeled the Gasparilla legend an urban myth, calling Gaspar a "bogus Spanish pirate."
They think the legend was nothing more than a clever marketing ploy created by early hotel owners to attract guests to the island. Regardless of its origins, the pirate's legend gave Gasparilla Island its name and essentially put it on the map.
Again, for more information on Banyan Gasparilla Sound, please request my data sheet. Or if you're looking for a different kind of vacation home, send me your parameters and I'll find something else to hook you, arrrr!
Joel Greene
Licensed Real Estate Broker
Condo Hotel Center
1368 NW 165th Ave.
Pembroke Pines, FL 33028
(954) 450-1929
Joel@CondoHotelCenter.com
www.CondoHotelCenter.com
Want to know more about me? Click below:
//www.condohotelcenter.com/joel-greene.html
© Condo Hotel Center. All rights reserved. No portion of this Property Alert newsletter may be reproduced, exhibited or distributed without the express written permission of Condo Hotel Center. Condo Hotel Center takes copyright infringement seriously. Violators will be prosecuted to the fullest extent of the law.
Although Condo Hotel Center believes the information contained in this Property Alert newsletter to be accurate and complete, Condo Hotel Center can make no such guarantee. All features and descriptions are subject to change.
Please speak with your personal legal and financial advisors to determine whether this property is suitable for your objectives.