Azure, Luxury Waterfront Condos in Clearwater Beach, Florida
46 Private Residences Overlooking Clearwater Bay
November 9, 2020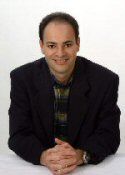 Hello, Joel Greene here from Condo Hotel Center. The election has certainly dominated the news the past few weeks. Whether or not you're pleased with the results, I'm sure you're glad it's over. I certainly won't miss all those political commercials and calls.
Before we let all the election hoopla go, how about a little election trivia, just for fun. I'll give you the correct answers at the end.
Which state has a clause that prohibits idiots from voting?
In what year did astronauts get the ability to vote from space?
Who is the only person to serve as president and vice president without having been elected to either office?
In 1758 George Washington spent his entire campaign budget on one thing. What was that thing?
What politician asked to be elected as "President for Life" and won 99.9% of the vote? (Hint: The answer is not Donald Trump.)
None of this has anything to do with today's featured property, which I'm excited to tell you about. So let's get to it!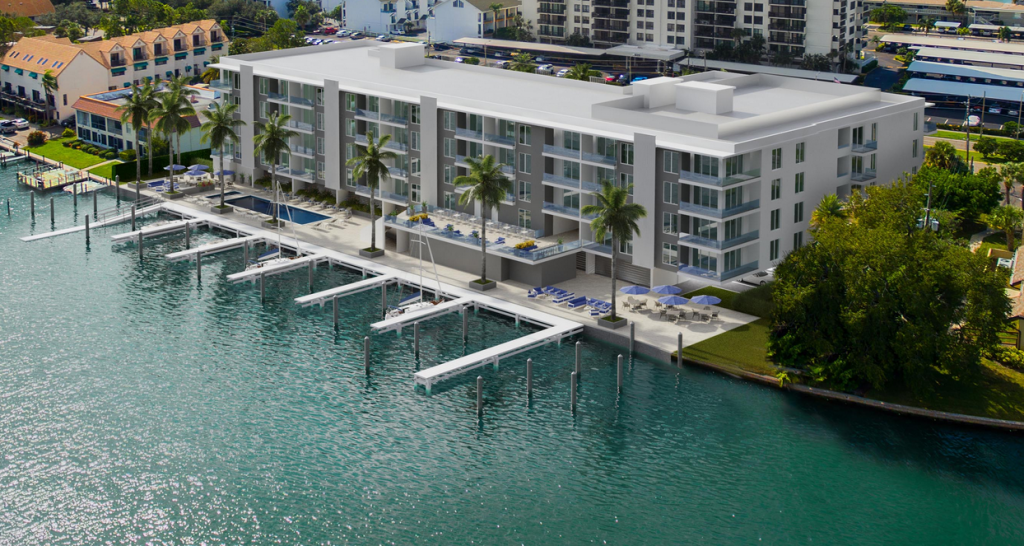 Clearwater Beach Condos
Azure will be a newly built residential development in Island Estates, a quiet island neighborhood in Clearwater Beach, Florida. It will have 46 condo residences, all of them offering panoramic views of Clearwater Bay.
Construction on Azure is expected to start in April 2021 and to be complete by April 2023. The condos are being sold in this pre-construction phase at first-tier pricing.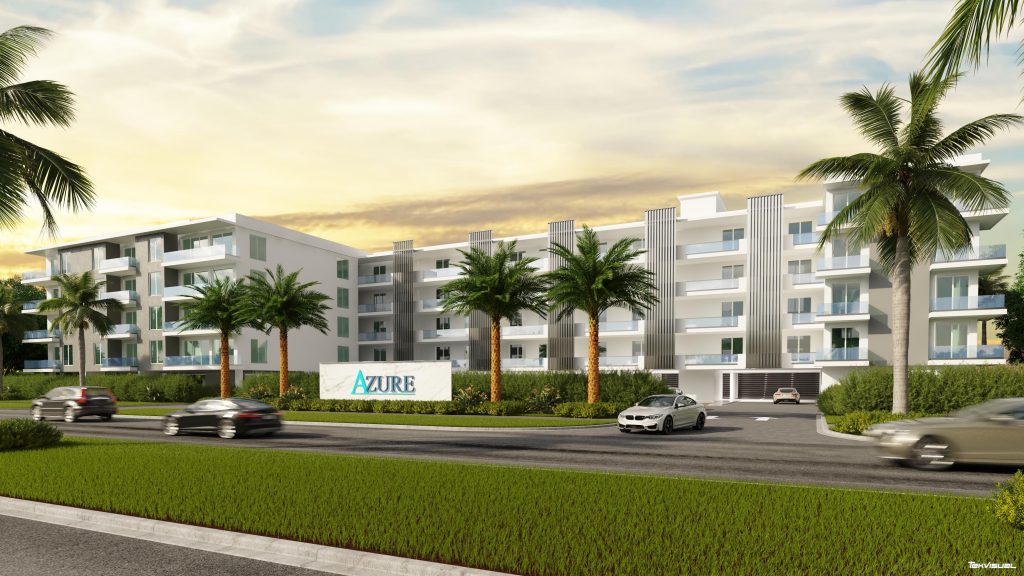 Attractive Amenities
Azure can be a primary residence or that vacation home in Florida that you've been dreaming of. Among the property's attractive features are its water views, peaceful setting and proximity to the beach. For boaters it also offers easy access to the Gulf of Mexico.
The amenities will include:
Large swimming pool and spa tub
Spacious sun deck
Gym/yoga studio
Private meeting room
14 boat slips available for purchase
Rooftop solar panels provide electricity to common areas
Turtle-friendly outdoor lighting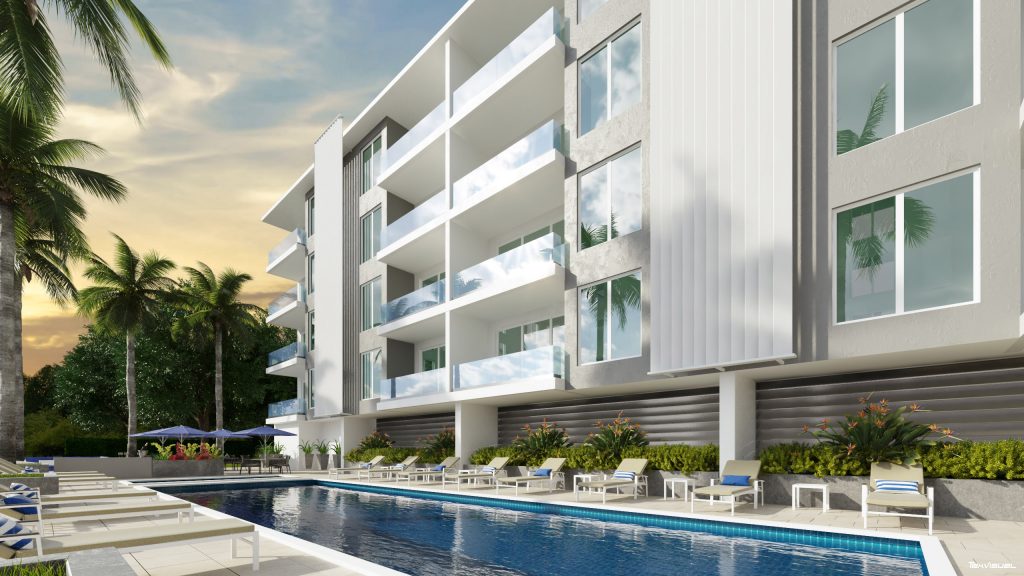 The Residences
The individual condos will have open-concept floor plans and sleek, contemporary décor. They come in three- or four-bedroom floor plans.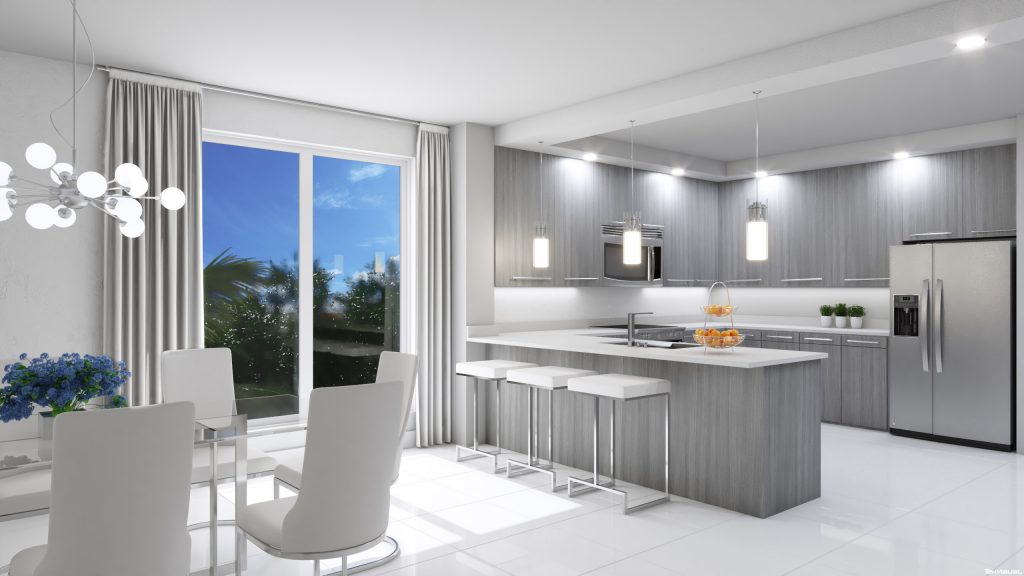 They'll have the following features:
Private balconies
High ceilings, large impact-rated glass windows & doors
Imported porcelain ceramic flooring
Kitchen – European-style frameless cabinetry, quartz countertops
Stainless-steel appliances
Washer and dryer
Bathrooms – porcelain tile, frameless shower, deep spa-style baths
Smart, energy-saving technology and security
Luxurious finishes throughout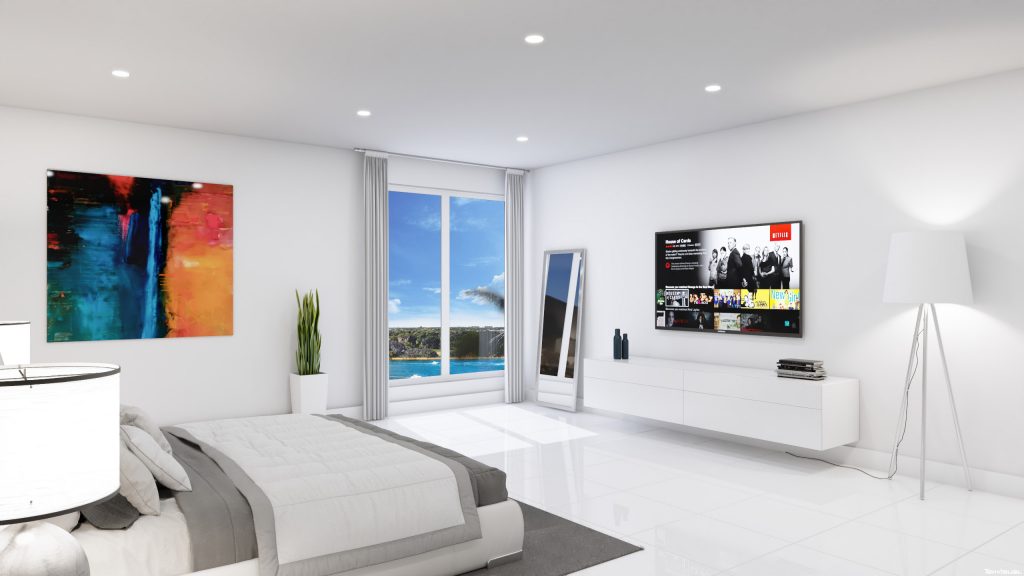 The Developers
The developer for Azure is Sunwest Construction along with Lumar Holdings LLC. Sunwest Construction has developed numerous successful projects in the St. Petersburg/Clearwater area over the last 20+ years. Those projects include Sandpiper's Cove, The Hampton Inn, Pilazzo, Redington Shores Yacht and Tennis club among many others.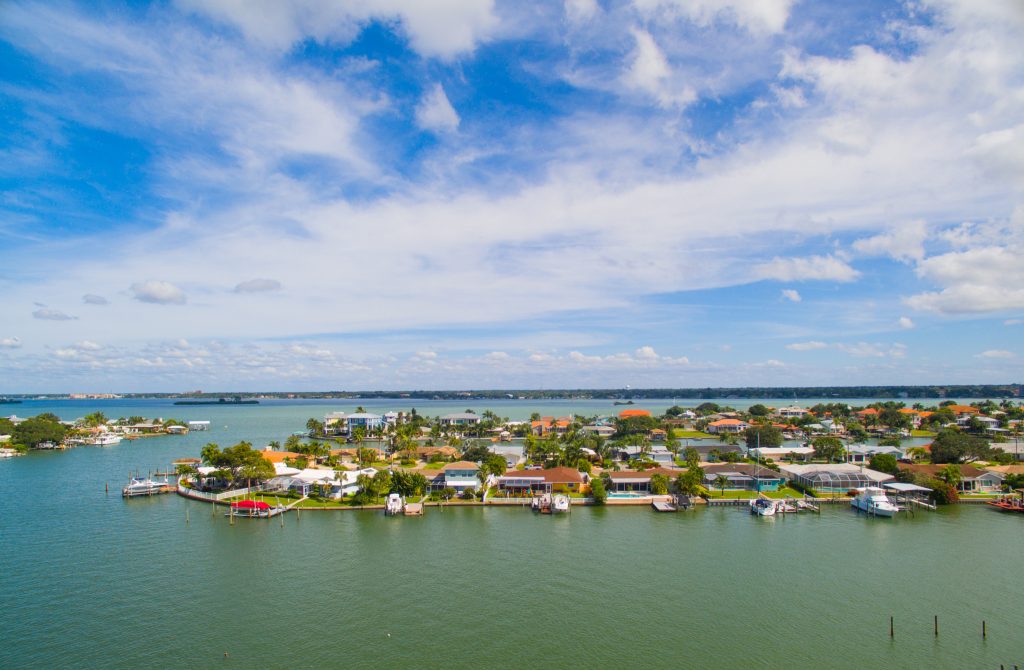 In early 2019, Lumar Holdings LLC offered their first project on Clearwater Beach, The Avalon. You may remember it as one of my featured condo hotels. In fact, it was our most in-demand property last year, and its construction is proceeding on schedule to be completed by mid-2021.
Great Location
Clearwater Beach is known for its soft, white sand and calm, clear waters, which draw visitors year-round for jet-skiing, parasailing, and stand-up paddle boarding. The beach was ranked #1 by TripAdvisor's best beaches in 2019. And that's the third time in four years the beach has taken the top spot.
A winding beachfront promenade ideal for walking or biking is lined with seafood restaurants and cafes. At sunset, Pier 60 hosts a nightly festival with street performers and craft vendors.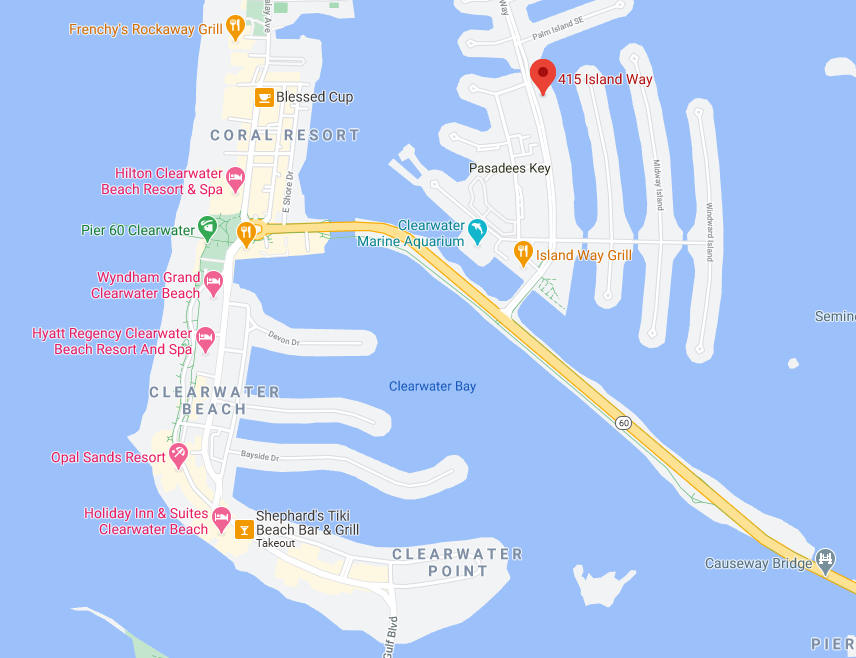 Azure's location is within walking distance of shops, restaurants, The Island Yacht Club and Clearwater Marine Aquarium. It's only one mile from Clearwater's white sand beach, one of the top rated beaches in the United States. And Azure is approximately 21 miles from Tampa International Airport.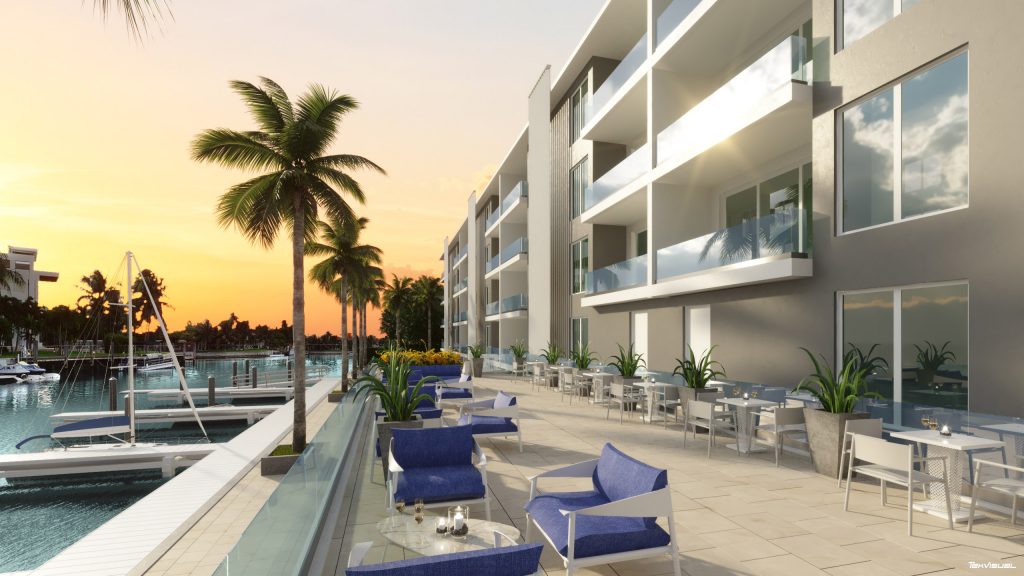 First-Tier Pricing
The condos are spacious. They come in various floor plans of three and four bedrooms, 1,552 sq. ft. to 2,608 sq. ft. for the largest residences. Prices go from $620,000 to $1,069,000. Want to know more? Request my Azure data sheet below.
Answers to Election Trivia
Let's see how you did on the election trivia at the top. Here are the answers:
The state that has a clause that prohibits idiots from voting is Ohio. Really. It reads, "No idiot, or insane person, shall be entitled to the privileges of an elector."​ ​

The year in which astronauts gained the ability to vote from space was 1997. Once they make their selections, their ballots in PDF form are beamed back down to Earth, where clerks print hard copies and submit them to be counted.
Gerald Ford is the only person who served as president and vice president without having been elected to either office.
George Washington spent his entire campaign budget on 160 gallons of liquor served to voters. That's one way to win an election. Here's another…
Haitian dictator Papa Doc asked to be elected as "President for Life" in 1964 and won 99.9% of the vote. All the ballots were pre-marked "yes."
How'd you do on the trivia? Again, if you're interested in a beautiful condominium overlooking the water and just one mile from the white sands of Clearwater Beach, request my Azure data sheet.
Or, if you elect to pass on Azure but want a different type of property in Florida, tell me your parameters and I'm happy to make some suggestions.
Kind regards,
Joel Greene
Licensed Real Estate Broker
Condo Hotel Center
1368 NW 165th Ave.
Pembroke Pines, FL 33028
(954) 450-1929
Joel@CondoHotelCenter.com
www.CondoHotelCenter.com
Want to know more about me? Click below:
//www.condohotelcenter.com/joel-greene.html
© Condo Hotel Center. All rights reserved. No portion of this Property Alert newsletter may be reproduced, exhibited or distributed without the express written permission of Condo Hotel Center. Condo Hotel Center takes copyright infringement seriously. Violators will be prosecuted to the fullest extent of the law.
Although Condo Hotel Center believes the information contained in this Property Alert newsletter to be accurate and complete, Condo Hotel Center can make no such guarantee. All features and descriptions are subject to change.
Please speak with your personal legal and financial advisors to determine whether this property is suitable for your objectives.