ATLANTIC VILLAGE HOTEL & MARINA
Third Time is the Charm
July 23, 2004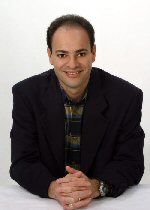 Hello.  Joel Greene here from Condo Hotel Center.
The third time is the charm.  How many of us have heard that silly phrase before and never really understood its relevance?  Well, today Condo Hotel Center readers, it should become crystal clear.
Do you remember on June 28, when I first informed you of the Atlantic Village Hotel & Marina, a to-be-built, 5 star condo hotel, in Ft. Lauderdale? At that time, I informed you that this property was downright inexpensive compared to other condo hotel projects in South Florida because the developer had zero land costs, and he was passing the savings on to the investors.
The cheapest units available back then were studios, which started at only $189,500. And, as anticipated, my phone rang off the hook for the next four days.
Well, two weeks later, I had an investor from another country reserve 50 units that he was going to take home and re-sell to his investors with the developer's blessing. The developer informed me that day that he was going to raise the price of all of his units across the board by 5%.  I asked him, as a personal favor, to give me 24 hours to alert my buyers before the price change went into effect, and he did. And, we sold a bunch more units that next day.
A week later, he informed me that he had had a flurry of buyers resulting in 50 more sales, and he was going to raise his prices yet again by another 5%. On this news, I did nothing because it seemed to me that the only property that I was telling my Condo Hotel Center buyers about lately was The Atlantic Village Hotel & Marina.
So, why (you must be wondering) am I bringing this up again for the third time in less than a month? I'm glad you asked. My foreign buyer had a change of heart when another investment closer to home became available, and he decided not to keep his 50 units.
The developer, again as a personal favor to me, has granted me until Tuesday to present this property to my buyers one more time. NOT AT TODAY'S PRICES!  But at the original prices which were in some cases more than 10% less.
 Unit A Mod Intermed. Room 435.5 sq. ft., $263,000-$271,000, $238,000-$245,000
Unit A Deluxe Room, 480 sq. ft., $315,000-$327,000. $279,000-$290,000
Unit B Junior Suite, 555.5 sq. ft., $358,000-$370,000, $319,000-$331,000
Unit C 1 Bedroom Suite, 556.5 sq. ft., $364,000-$370,000, $333,000-$339,000
Unit D 1 Bedroom Suite, 714.5 sq. ft., None Available
Unit E Mod. 1 Bedroom Corp. Suite, 779.5 sq. ft., $749,000
Unit E 1 Bedroom Deluxe Corp. Suite, 832.4 sq. ft., None Available
Unit AB 2 Bedroom Deluxe Suite. 1,036.3 sq. ft., $674,000-$686,000, $583,000-$589,000
You may remember that you can reserve a unit at the Atlantic Village for only $2,500 down regardless of the sales price of the unit. Hypothetically, if you were to reserve an AB unit which is now on the market for $686,000, then I would need my calculator to figure out your immediate return on your investment!!!  A $94,500 profit, on a $2,500 reservation deposit? That's insanity! And yet, it is also a reality.
As always, I'll make myself available this weekend at my home 954-450-1929. Although on Sunday, my 6 year old twin girls, Haley and Lindsay, are having a birthday party. As much as I love answering my emails, Mommy says she won't let me work (much) that day.
Thank you for your interest in news from Condo Hotel Center. Please feel free to pass this newsletter to friends whom you think might enjoy it. They can sign up for themselves on our web site at www.condohotelcenter.com.  If you wish to no longer receive our Property Alerts, just reply to this e-mail and write, "unsubscribe" in the subject box, and I'll take care of it.
Joel Greene
Broker-Associate
Condo Hotel Center A division of Sheldon Greene & Assoc., Inc.
1368 NW 165th Ave.
Pembroke Pines, FL 33028
(954) 450-1929
Info@CondoHotelCenter.com
www.CondoHotelCenter.com
www.CondoHotelsDubai.com
www.WorldClassCondoHotels.com
www.CondoHotelsBahamas.com
www.CentralAmericaSecondHomes.com
www.DominicanRepublicVacationHomes.com
Want to know more about me? Click below: //www.condohotelcenter.com/joel-greene.html