The Atlantic, Ft. Lauderdale Condo Hotel Part of Preferred Hotels & Resorts
Special Prices for Condo Hotel Center Buyers
June 2, 2004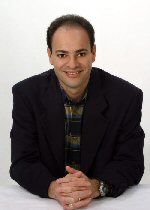 Hi!  It's Joel Greene.  Here's what I have for you today.  Very simply, it's a great buy on a premium property.
This is an opportunity open exclusively to Condo Hotel Center buyers.  We have been authorized to offer significant discounts on some units at a condo hotel that is one of my personal favorites, The Atlantic, located in beautiful Fort Lauderdale, Florida.
Some Background on The Atlantic 
There are four condo hotel properties in various stages of development in Ft. Lauderdale, Florida right now.  The very first to open (the first week of June '04) is the 124-unit, five-star, Atlantic.
The Atlantic will be operated by one of the premier hotel management companies in the business, Preferred Hotels & Resorts. For more than 40 years, Preferred Hotels & Resorts has catered to discerning travelers that have a preference for individualized experiences, for excellent service, and for a sophisticated style. Preferred Hotels & Resorts features more than 185 exceptional hotels and resorts in the most desirable locations around the world, each celebrating its own individuality while still understanding the preferences of its guests.
Each Preferred Hotels & Resorts embraces their award-winning Standards of Excellence™, an extensive quality assurance program that has been honored with the "Best Practices Champion Award" by Cornell University. The brand has a legendary commitment to quality that ensures an unparalleled guest experience, from the very best amenities to superb service.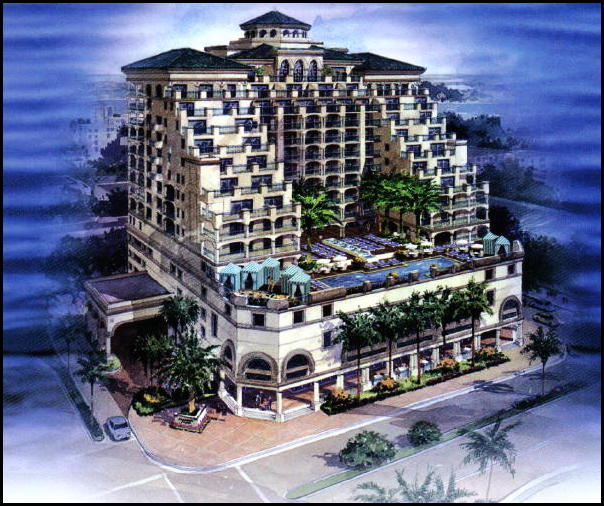 No Living Restrictions
Being the first of its kind in the neighborhood has one distinct advantage.  City zoning slipped when they granted The Atlantic a benefit no other Ft. Lauderdale condo hotel has–no living restrictions.  That means, owners can live there year round.
By comparison, properties like The Q Club Resort and Il Lugano allow their condo hotel owners use of their own units only 60-120 days a year.  While the owners can't be forced to put their units into the hotel's rental program the remaining days of the year, they also can't live there year-round.  Most owners will opt to let their condo hotel units be rented out rather than leaving them empty 240-300 days a year.  The living restrictions were placed on these properties, and therefore, upon the unit owners, by the city so that Ft. Lauderdale would have an adequate supply of hotel rooms to meet the needs of tourists.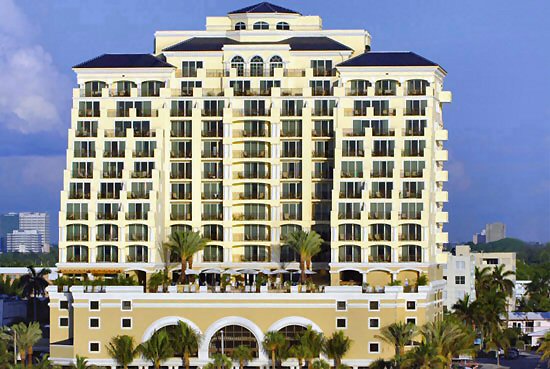 Higher Than Normal Occupancies 
What if you don't care to live in your condo hotel unit year round?  What benefit to you is the no-living-restrictions perk?  Many of the Atlantic's purchasers do want to live there year round.  And many who don't are wealthy individuals who do not care about the rental revenue from their units.  They frankly do not want people sleeping in their beds, and they have no intention of putting their units into the rental program.
While this may be their right, Preferred Hotels & Resorts would prefer more units to offer to their guests.  In fact, the developer has told me that he expects as little as 55% of the units to be placed into the total inventory.
This means that, on average, Preferred Hotels & Resorts will have only about 68 rooms to fill each night, practically guaranteeing a higher-than-average occupancy and daily rate for unit owners participating in the rental program!
Outstanding Prices
Here comes the really good part.  We at Condo Hotel Center represent a client who made a bulk purchase of several Atlantic units at the very inception of this project at prices less than every other buyer in the building, and he was granted the rare right to assign his contracts.  These are all brand-new, never-used units, to be delivered to you directly from the developer.
We have a total of 11 studio, one- and two-bedroom units, all with balconies, to offer at prices that will absolutely shock, amaze and delight you!
Let me give you some perspective.  The last three developer-owned studio units to sell in the building went for $495,000, $495,000 and $500,000, and the very last one the developer has available today is priced at $530,000.
Right now, our client will offer two of his studio units, with direct oceanfront views, for under $430,000!  Maybe you'd prefer an ocean view one-bedroom unit for under $410,000? Do I have your attention yet?  Don't care about the ocean view?  How about a one-bedroom unit with NW city views and 1,043 sq. ft. of livable space, for only $539,000?
More on The Atlantic.
Building Features and Amenities
Beautiful Porte-cochere entry
World Class concierge provided
24-hour doorman and valet
Magnificent lobby and common areas
Heated swimming pool with majestic view of Atlantic Ocean
Ocean-view poolside cafe
Indoor/outdoor gourmet dining
24-hour room service
Elegant private reception areas
Boardroom and conference facilities
Housekeeping
7,000 Square foot European spa, fitness center, massage and treatment rooms
Available are one-on-one personal training, aerobic and strength training, yoga relaxation classes, aqua aerobics, indoor and outdoor treatments
The Spa Offers:
Aromatherapy massage
Swedish massage
Deep tissue message
In-suite massage
Turkish body scrub
Revitalization facial
Full-service salon offering spa manicures and seascape pedicures
Residence Features:
Fully appointed furnished suites
Imported marble entry foyers
Expansive terraces
Electronic card-key security system
Hotel telephone system with additional pre-wiring for private line and data port
Televisions in all living rooms and bathrooms
Central gas fired circulating hot water system
Central HVAC system with individual controls each suite
Hurricane rated, energy efficient exterior window glazing
Owner's closet with security locks in all suites
Private storage area available
Kitchen Features:
European wood cabinetry
Imported granite kitchen countertops
Designer series kitchen appliances
Refrigerator with ice maker
Ceran cooktop
Microwave
Bath Features:
Designer selected bathroom fixtures
Clear glass-enclosed shower
Marble baths
Granite vanity tops
The Swimming Pool
Yes, I'm actually dedicating a separate paragraph to the swimming pool because it's so spectacular.  It is located on the sixth floor and offers an absolutely breathtaking, panoramic view of the Atlantic, hence the property's name.  The setting is stunning, in my opinion, and makes this property a real standout.
Summary
Okay, that should give you the picture of what we're talking about.  This property is one of the finest condo hotels that we at Condo Hotel Center offer.  And at greatly discounted prices, the units we have been authorized to sell are a terrific deal that promise "instant appreciation."
Please let me know if you would like a data sheet I've prepared on this property or want an up-to-the-minute list of all of the inventory units that we have available.  Then, if you wish to move forward on the purchase of one of these units, you will need to place a 20% cash deposit in escrow with the executed contract and may have the ample time necessary to get your financing in place for the balance.
As we're only talking about 11 units, I am confident in saying that this opportunity will not last long.  If The Atlantic appeals to you, just drop me a line or call, and we can discuss the details.  Or if you want me to give you a tour of the property, it would be my pleasure.
As always, thank you for your interest in news from Condo Hotel Center.
(If you wish to no longer receive Property Alerts from Condo Hotel Center, just hit Reply to this email and write "Unsubscribe" in the subject line.)
Joel Greene
Broker-Associate
Condo Hotel Center A division of Sheldon Greene & Assoc., Inc.
1368 NW 165th Ave.
Pembroke Pines, FL 33028
(954) 450-1929
Info@CondoHotelCenter.com
www.CondoHotelCenter.com
www.CondoHotelsDubai.com
www.WorldClassCondoHotels.com
www.CondoHotelsBahamas.com
www.CentralAmericaSecondHomes.com
www.DominicanRepublicVacationHomes.com
Want to know more about me? Click below: //www.condohotelcenter.com/joel-greene.html