Four Exciting Florida Properties…
Coming Soon
TRUMP FT. LAUDERDALE, CANYON RANCH LIVING, SAN MARCO RESORT & ARTECH RESIDENCES
November 4, 2004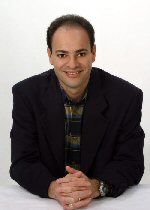 Hello. Joel Greene here. I have four fantastic properties to talk about today, so let me get right down to business. Stay with me until the end. If nothing else, the photos below are worth a peek.
Trump Fort Lauderdale
First, a quick update on the Trump Fort Lauderdale condo hotel. As we've mentioned in previous Property Alerts, we expect to have several units exclusively available to Condo Hotel Center clients. We thought we'd be able to release those units by October but the date has been pushed out. So don't panic, if you registered to be on my VIP list but haven't yet heard back from me, you haven't missed out.
The developer and I spoke again last week. He has made some exterior design changes to the property that will enhance its beauty, but in doing so, he has also had to push back the opening of sales to the first week of January.
In my brief discussion with him, we discussed The Atlantic, across the street, the first five-star hotel in all of Ft. Lauderdale. I've stayed there myself, and it is a magnificent hotel. I've been promised by him that the new Trump will be even more luxurious and breathtaking, so I am as excited as ever about this opportunity.
Once again, I will provide you with details about Trump Ft. Lauderdale as they become available. And, if you think you might be interested in one of these units but haven't yet contacted me, be sure to drop me a quick e-mail with your name, address and phone number (a FedEx requirement) so I can add you to the VIP list and have a brochure sent to you as soon as they're printed and also advise you of the grand opening so that if you choose, you can be there to get the earliest and best unit selections.
Canyon Ranch Living
Many of you have inquired about the Canyon Ranch Living condo hotel in Miami Beach. Unfortunately, the condo hotel units are all sold out. They were snapped up very quickly. Because there was so much interest in this property, I wanted to let you know about the straight condos that are about to come on the market there.
Here's some background on the property. Canyon Ranch Living, the world's most celebrated health resort, is developing its first healthy living residential community in Miami Beach, Florida The project, on the oceanfront site of the historic Carillon Hotel, 6801 Collins Avenue, will feature 149 condo hotel suites and 467 condominium residences in three towers.
It will include the traditional Canyon Ranch facilities and services that this brand has become so famous for. Residents will have access to a 60,000 sq. ft. Spa & Fitness Center, including a Canyon Ranch Health & Healing Center that will offer preventive medicine and wellness services.
Neighborhood amenities will include walking and biking paths along the 750 feet of oceanfront beach common areas for play, water sports and relaxation, a Canyon Ranch Cafe that will serve gourmet food, healthy living lecture series and luxurious spa and body treatments.
The architect on the project is the world-renowned Miami firm Arquitectonica. The high-profile design firm, Rockwell Group, has created the property's interiors. The six-acre oceanfront community is a collaboration between Canyon Ranch and WSG Development Company. The resort is scheduled to open in 2005. As already mentioned, the Canyon Ranch condo hotel units are already sold out. So are the straight condos in the South tower. However, the North tower, also a straight condominium, has not yet been put on the market. And that's what I can offer you. The grand opening should be on or around November 11. The Canyon Ranch folks are finalizing the details right now and have therefore provided me with only limited information. The North tower will be 37 stories with 220 units. I've been told there will be one-, two- and three bedroom units starting from the $700,000's. Prices will likely begin in the $800-$850 per sq. ft. range.
The North tower will be the last to be built, and will therefore, not be inconvenienced by the construction noise from the other two buildings. Construction should start in spring 2005 and is expected to be done by spring 2007. Interested? Reply to this e-mail, and I'll put you on the list to receive a brochure as soon as it is available. Be sure to provide me with your full name, address, and phone number (FedEx requirement).
San Marco Resort
Many of you will remember our recent Property Alert on the beautiful San Marco Resort (originally called the Venetian Grand Resort), a planned four-star condo hotel coming to Orlando which will likely fly a major franchise flag like Hilton or Ritz Carlton. Here's a photo to refresh your memory.
Because we at Condo Hotel Center sold out our original allotment of reserved units at the San Marco Resort, we have just been provided with a bonus unit from the developer's held back units (read, one of the best!).
Out of the eight penthouse units in the whole building, this unit, PH 2, is the second least expensive one. It is a three-bedroom, three-bath unit, 1,405 sq. ft., located on the 16th PH floor. Priced at only $526,028, this unit is a bargain, and it's only one of two PH units left!
All Aboard!
As an active real estate brokerage in the South Florida area, Condo Hotel Center is often asked to help sell some magnificent condominium buildings. However, with few exceptions, like Midtown Miami and Canyon Ranch, we have stayed true to our niche of condo hotels. But every once in a while, you see something so breathtaking that your gut just screams at you that this property is worth sharing with your readers. This is one of those times.
When I saw the picture of this property, I did a double take. We've all seen cruise ships that reminded us of big buildings, but until today, I've never before seen a building that reminded me of a cruise ship!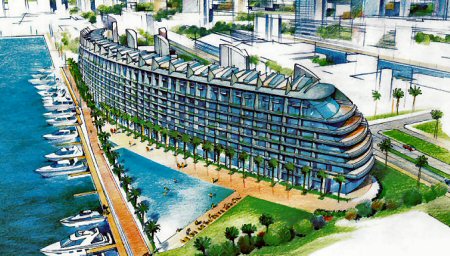 Artech Residences at Aventura – Artist Rendering
Artech Residences at Aventura
I spoke with the head of sales for the Artech Residences at Aventura just this morning, and she informed me that reservation checks are pouring in from many brokers' clients based simply on that rendering. If you'll excuse the pun, let me give you some details now so you have the complete picture.
Artech is a highly anticipated project that is destined to be a cut above other condominiums in South Florida. Imaginatively designed by world-famous architect Carlos Ott, this dramatic structure will sit waterfront in the midst of the most talked about area in Aventura. For those of you not familiar with South Florida, Aventura is a prestigious residential community just north of Miami and south of Hollywood.
Artech will be nine stories with a total of 235 condo residences with a variety of floor plans ranging from 913 sq. ft. to 2,814 sq. ft. It will offer stunning views of the Intracoastal Waterway.
Building Amenities
The Artech Residences will have excellent amenities:
Marina slips
Waterfront infinity edge pool
State-of-the-art fitness center and spa
Steam and sauna
Tennis courts
Yoga terrace
Business center
24-hour security
Concierge
Access to Le Meridien's 5-star private resort beach club and amenities
Prices & Terms
Prices will range from $450,000 – $1,200,000. To reserve a unit, you'll need to put down a $25,000 deposit now. Another 10% deposit will be due in about three months when the contracts are ready. An additional 10% will be due at the start of construction in about nine months. The balance will be due at closing.
I have a data sheet on Artech Residences at Aventura if you're interested in learning more about this unique condo development. Just request one by replying to this e-mail.
Wrap Up
Okay, I covered a lot of ground in this Property Alert-Trump Ft. Lauderdale, Canyon Ranch Living, San Marco Resort and Artech Residences. I hope you were able to stay with me to the end. Even if you didn't read every word, I hope you at least enjoyed looking at some awesome pictures.
As always, thank you for your attention. Please contact me if I can answer ANY questions about the properties I've mentioned here or any you see on our website, www.CondoHotelCenter.com. Feel free to pass this newsletter along to a friend. We're always interested in building our little "Property Alert community."
Have a great day!
Joel Greene
Broker-Associate
Condo Hotel Center A division of Sheldon Greene & Assoc., Inc.
1368 NW 165th Ave.
Pembroke Pines, FL 33028
(954) 450-1929
Info@CondoHotelCenter.com
www.CondoHotelCenter.com
www.CondoHotelsDubai.com
www.WorldClassCondoHotels.com
www.CondoHotelsBahamas.com
www.CentralAmericaSecondHomes.com
www.DominicanRepublicVacationHomes.com
Want to know more about me? Click below: //www.condohotelcenter.com/joel-greene.html