Anya Resort & Residences
Five-Star Condo Hotel in Tagaytay, Philippines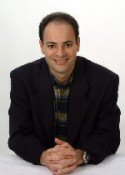 Joel Greene here from Condo Hotel Center.  The holidays are nearly upon us, and I can't help but reflect on the highs and lows of 2013.  As this year winds to a close, I'm filled with gratitude for you, subscribers to my Property Alerts, as well as the many people who purchased condos from Condo Hotel Center.  It's been an upbeat year with a rush of new development, particularly in my own neck of the woods, South Florida.
However, Florida isn't the only place seeing growth.  I am continually learning of new resort condos and condo hotels throughout the world.  Today I'll be telling you about one of these international opportunities.  Join me on a quick trip to the Philippines.
Intriguing Facts about the Philippines
When I first heard about today's property, I realized I didn't know much about this country in southeast Asia in the western Pacific Ocean.  As small as it is, the Philippines has made its impact felt throughout history.  In fact, it was the first democracy in Asia to fight side by side with the U.S. against the Japanese in World War II.
The Philippines is the fastest growing economy in Asia, even ahead of China. It shares no land boundaries, but Taiwan, Vietnam, Borneo and Indonesia are all located across seas from it.  The country spans 115,831 square miles and is an archipelago with a chain of 7,107 islands.  The population is around 100 million, and the people have two official languages: Filipino and English.  And I was astonished to learn that it is the fourth largest English speaking country in the world.
Now that you have a little background on the country, let me tell you about the new resort I'm featuring today.
Anya Resort's Condo Hotel
Anya Resort & Residences is a to-be-built, five-star retreat set amid a beautiful natural garden and streams in Tagaytay, Philippines, a little over an hour from Manila, the country's capital.  It will span 17.5 acres and consist of nine buildings, each with two stories.
Along with a variety of residences, it will include a condo hotel with 72 condo hotel resort suites.  That's what I'm able to offer you today.
Owners of a condo hotel unit will be able to use their vacation home for up to a set number of days per year — 28 or 84, depending on which of two rental programs they choose.  The remaining days of the year, they'll be able to place their unit in a professionally-managed rental program and share in the rent revenue their unit generates.  That rent revenue will help offset the costs of ownership, and ideally, when they sell, they'll make money on the unit's appreciated value.
A Luxury Retreat
Anya Resort & Residences will cater to the wealthy of Manila and international travelers.  As the country's first luxury brand, it will offer a range of world-class facilities, from an internationally known spa to first class dining.
The amenities and services at Anya will be of five-star caliber including:
The Samira Terrace Restaurant – Philippine celebrity chef Carlo Miguel will be at the helm.  Offers an intimate private dining experience overlooking ornamental ponds and fountains indoors and outdoors.
Café Amra & Lounge – A coffee and deli house by day and a wine lounge by night.
The Pizzeria Anila – Serves wood-fired gourmet pizza at the family poolside bar and pizzeria.
Devarana Spa & Health Club – Offers full-service spa treatments, state-of-the-art fitness facilities, and extensive menus for healthy eating.
Pool Experience

– Enjoy multiple swimming pools including the fun resort pool, relaxing concierge pool, and secluded resident's pool.  All pools are heated and have food, beverage and other poolside services available.
Conference Facilities – Catering to conventions, exhibitions and private parties.  Combines outside lawn space with private ballrooms and meeting facilities.
Other Onsite Amenities: Concierge club lounge, gym, retail, doctor's clinic and multimedia library.
Additionally, Anya Resort & Residences will offer all the services you would expect from a luxury resort including concierge, poolside pampering, fitness instructors and 24-hour security.
Condo hotel unit owners will also receive free membership in the Anya Elite Program, entitling them to use of the Punta Fuego beach resort, local golf club and yacht club.
Condo Hotel Suite Features
Construction on Anya Resort & Residences is expected to begin in June 2014.  The estimated completion date is December 2015.
The condo hotel suites will include:
Oversized terraces
Sandstone & hardwood exteriors
Hardwood interiors
Wall-to-wall, floor-to-ceiling glass and doors
High ceilings
All furniture and fixtures, bedding and supplies
Wet bars in the one and two bedroom suites
The suites are delivered fully furnished by a professional designer and ready for occupancy.
Tagatay for a Getaway
The Philippines is a safe and fun destination for domestic and international visitors.  It offers an enticing combination of natural wonders, historical landmarks, culture, crafts, shopping, recreation and entertainment.
Anya Resort & Residences will be located in Tagaytay, which is just over an hour from metro Manila, making it a choice getaway for city dwellers.  It is one of the country's most popular tourist destinations because of its outstanding scenery of mountains and lakes and its temperate climate, cooler than Manila because of its high altitude.
Through the years, Tagatay has grown to become a bright spot for real estate in the Philippines, dotted with restaurants, spas, and wellness centers, as well as resort residences.
Pre-construction Prices
The condo hotel suites will include studios as well as one- and two-bedroom units, ranging in size from 517 to 1,840 square feet.
Pre-construction prices for the condo hotels start at $130,000 and go up to $464,000.  They can be reserved now.  Some financing is available.
Want more detailed information?  I have plenty.  Just request my data sheet below.
Request the Anya Resort & Residences data sheet here. 
Broker without Borders
One thing I love about promoting real estate via the internet and my Property Alert mailings is the wide diversity between properties that I offer.  One week I can be talking about a $20,000 fractional on the beach in Daytona, FL, and the following day, I can be working on a New York City condo hotel with units starting at $1.2 million.
But being a "broker without borders" also allows me the opportunity to escape to places I've only dreamed of visiting.  While I realize a condo hotel in the Philippines is not everyone's cup of tea, I hope you enjoy learning of these new opportunities worldwide.  And, of course, I'd love to hear from you when I introduce something that suits your needs.
As always, I appreciate your interest in the properties we showcase at Condo Hotel Center, and I look forward with optimism and enthusiasm to all that 2014 will bring.
Happy Holidays!
Joel Greene
Licensed Real Estate Broker
Condo Hotel Center
1368 NW 165th Ave.
Pembroke Pines, FL 33028
(954) 450-1929
Joel@CondoHotelCenter.com 
www.CondoHotelCenter.com
www.CondoHotelsDubai.com
www.WorldClassCondoHotels.com
www.CondoHotelsBahamas.com 
www.CentralAmericaSecondHomes.com
www.DominicanRepublicVacationHomes.com
Want to know more about me? Click below:
//www.condohotelcenter.com/joel-greene.html
© 2013, Condo Hotel Center.  All rights reserved.  No portion of this Property Alert may be reproduced, exhibited or distributed without the express written permission of Condo Hotel Center.  Condo Hotel Center takes copyright infringement seriously.  Violators will be prosecuted to the fullest extent of the law.
Although Condo Hotel Center believes the information contained in this Property Alert to be accurate and complete, Condo Hotel Center can make no such guarantee.  All features and descriptions are subject to change.
Please speak with your personal legal and financial advisors to determine whether this property is suitable for your objectives.