FIVE-STAR CONDO HOTEL ON
SINGER ISLAND,FLA
AMRIT RESORT AND RESIDENCES
Available Now at Preconstruction Prices
April 1, 2005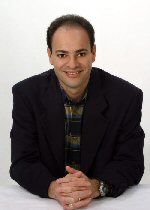 Hello friends. I'm just back from a wonderful week-long vacation at the Port St. Lucie, Florida Club Med where I did little more than hang out with my wife and twin girls, relax by the pool and hit the daily buffets. First time in years I've done that (nothing), and it felt great!
But now it's back to work, and I have an exciting pre-construction condo hotel opportunity to tell you about this week. The grand opening of the sales office for this property won't take place until May 19, which is when other brokers and the general public will first hear about this project. So, until then, it's just our little secret. Read on for the juicy details.
Amrit Resort and Residences
Amrit Resort and Residences is among the high-rises soon to grace the Atlantic Ocean's shores along Singer Island in Riviera Beach. Situated on nearly seven oceanfront acres and a 300-foot spread of beach, Amrit will be an enclave of five buildings. They will contain 173 condos of which 127 are available as condo hotel units. Also on the site will be a full-service hotel and condominium residences.
Amrit Resort is expected to garner five stars. Architectural motifs and interior designs will create an ambience of a luxurious oasis. Lush landscaping, palm trees and tropical gardens will frame the private pool, pool bistro and cabana area. The property will be right on the beach. All condo hotel units will offer breathtaking views of the Atlantic and Intracoastal Waterway.
Five-star Amenities
Amrit Resort will be the first contemporary-styled condo hotel on Singer Island. As a five-star resort, it will offer a full host of luxury amenities including:
Heated, oceanfront swimming pool
Whirlpool
Oversized sun deck
Beachside recreation
7,500 sq. ft. private health spa
Fully-equipped fitness center
Club room
Restaurant
Lounge
Private theater
Services
Residents and guests will be greeted in grand style by a white-glove experience that includes a valet, bellhops, a concierge and housekeeping. There will also be pool deck and beach services.
Condo Hotel Unit Features
Inside each condo hotel unit, spacious floor plans feature floor-to-ceiling glass walls and expansive windows to take advantage of the spectacular ocean and city views. Each unit will have advanced Home Smart technology. This broadband fiber-optic and wireless infrastructure features a touch-screen central control panel and a remote that allows you to manage your home right from your fingertips.
Imagine being able to control your security system, temperature settings, lights, appliances, access your wireless Internet service and contact the concierge, valet and beach service attendants using your touch-screen!
Other upscale features include:
Marble flooring in baths
Granite counters in kitchen
Sub-zero refrigerator
Viking range oven
Meile dishwasher
Home theater with projection TV and surround sound
HomeSmart technology
Wireless Internet available throughout the entire building including the pool areas
Free Private Club Membership
Original buyers of condo hotels units in Amrit Resort (as opposed to resale buyers in the future) will be given free membership to the onsite Private Residents' Club. It will be exclusive to the owners and a small capped membership to the general public.
Membership means that in addition to all of the condo hotels' five-star amenities, you'll have access to the Club's own 2,500 sq. ft. fitness center, heated pool, steam and sauna, card room, TV lounge, and beachside and poolside food, drink and umbrella set up. What is the value of this exclusive club membership? Well, if you're not an owner at Amrit, it will cost you approximately $30,000 – $40,000 to join.
Where is Singer Island?
Singer Island lies at the easternmost point of Florida's famed Gold Coast. Located immediately north of Palm Beach, 65 miles north of Miami, it is ribboned by eight miles of beaches and the Atlantic, kept warm year-round by the Gulf Stream.
Once the private retreat of sewing machine magnate Paris Singer, this coastal barrier island remains one of the most beautiful and upscale sections of Florida's east coast. Expensive condominiums and resorts, yacht-filled marinas, and multi-million dollar homes overlooking the ocean make this area the playground of the wealthy.
Not very developed yet, this island offers tremendous opportunity for appreciation as it comes into its own. For example, a strip mall near Amrit will soon be torn down and a Marriott hotel built in its place. More of this sort of development looms on the horizon.
Oceanfront appreciation on Singer Island in the past two years has been 30% per year, according to Matt Weeg, Sales Director for Amrit. And Palm Beach County, which includes Singer Island as well as Palm Beach, West Palm Beach, Jupiter Island, Delray Beach and Boca Raton, is considered one of the fastest growing areas in the U.S.
How Will Amrit Fill its Condo Hotel Units?
In addition to the island's several million visitors each year, there are some significant attractions that will help keep Amrit's condo hotel units filled. Just completed is the $83 million Palm Beach Convention Center with 350,000 sq. ft. of meeting space designed to draw groups from around the world.
The 19-acre site of the Convention Center is opposite the popular Kravis Center for the Performing Arts. And then there's City Place, the new $600 million mixed-use complex with the finest shopping, restaurants, entertainment and residential space in downtown West Palm Beach.
From Amrit Resort, the Convention Center, Kravis Center and City Place are less than a 10-minute drive. The Port of Palm Beach, Florida's fourth busiest port, is a popular starting point for many cruise ships and draws hundreds of thousands of tourists to the area, many of whom fly into nearby Palm Beach International Airport.
Much to Do in This Beautiful Area
Amrit Resort is conveniently located within a few miles of restaurants, cafes, golf, galleries, theaters, yachting and the fabulous shopping on Worth Avenue. Mediterranean-style architecture popularized by Addison Mizner abounds here.

Chic and expensive shops line the avenue and lure the rich and the famous. No dollar stores here I'm afraid so you won't be bumping into this big-spender. Instead, what you'll find is high society where polo matches, designer clothes, and world-class golf abound. And throughout Palm Beach County, you'll find plenty of wonderful amenities to fill your days including 150 golf courses, 1,100 tennis courts, 2,000 restaurants, 40 cultural venues, and of course, the beach.
Amrit Resort's Immediate Neighbors
In its oceanfront location, Amrit will be in good company. To the north of Amrit is the Crowne Plaza, and to the south is The Tiara Condominium. There is another condo hotel just a little north of Amrit, but it's sold out. Another quasi-condo hotel exists a few blocks south of Amrit, but this property is geared more to extended stay guests with minimum one-month stays required.
In this location, you will find mostly high-rise condo units on the ocean, single family homes across the street from the ocean on the other side of North Ocean Drive, and a very popular Marriott timeshare on the south end of the island.
Amrit Resort's Developer
Amrit Resort's developer is Creative Choice of Palm Beach Gardens, Florida. Experienced in residential and commercial development, they have owned this property for 10 years.
Originally a four-story 1950's hotel sat on the site and was sold off as timeshares. It has taken 10 years to clear the title to allow Creative Choice to move forward with developing it as Amrit. They now own the land, valued in excess of $65 million, completely debt free. The entire Amrit project will cost approximately $300 million to build.
Amrit Resort's Designer/Architect
Meeks + Partners of Houston, Texas are the architects for Amrit Resort. Established in 1974, the firm has designed over 400,000 residential and commercial units throughout the U.S. and the world.
According to Don Meeks, president, Amrit's design was influenced by the beauty of the site. "Our objective was for the architecture to be seamless with the surrounding landscape. Instead of creating a large rectangular structure, we broke the mass into three smaller towers and curved their walls. This design allowed us to emulate the wind caught in a sail or the break of a wave," Meeks said.
Amrit Resort's Franchise & Management Company
As is often the case when we tell you about a condo hotel in the earliest stage of pre-construction availability, no franchise has yet been chosen for Amrit Resort. A decision should be made within the next month. However, I can tell you from experience, once a franchise becomes connected with the property, prices are quickly raised.
Continental Management Company will manage the condo units at Amrit, but the condo hotel units and actual hotel will be run by the hotel operator not yet chosen. As for the rental split, this will be determined by the hotel operator, however, it is expected to favor the owner who puts his unit in the rental program as much as possible.
Living Restrictions at Amrit Resort
This condo hotel has a 364 day living restriction, which essentially means no living restriction. That is, you can live in your unit for 364 days a year. Technically, one day a year your unit must be in the Amrit Resort rental program, but it was made pretty clear to me that this will not be monitored.
Construction Schedule
Construction on Amrit Resort and Residences will begin in late summer or early fall of 2005. Expected completion is fall 2007.
Prices
Available at Amrit Resort and Residences are two bedroom, two and a half bath units, ranging in size from 1,667 sq. ft. to 2,535 sq. ft. Prices range from $884,000 – $1,497,000, which translates to $530 – $590 per sq. ft., considered very reasonable for a five-star, oceanfront resort, especially in upscale Palm Beach County! The price increase per floor is approximately $12,000.
To Reserve a Unit
A $50,000 reservation fee locks up your specific unit at Amrit Resort and Residences. Contracts will be ready by late April/early May. At that time a full 10% of purchase price (less your initial $50,000) is due. A second 10% deposit is due when construction begins in late summer/early fall 2005.
Want More Information?
There are no brochures ready yet for Amrit Resort and Residences. As I said before, you're finding out about this approximately six weeks before the general public. But if you'd like to learn more, I can immediately send you a detailed data sheet. Contact me at Info@CondoHotelCenter.com
Wrap Up
Well it's tough getting back in the groove of things once you've been on vacation. Now there's nothing but memories, a lot of dirty laundry and about 600 emails to respond to that accumulated while I was away.
As always, thank you for your interest in our Property Alerts. We are proud to be your source for all things condo hotel.
Have a terrific weekend!
Joel Greene
Licensed Real Estate Broker
Condo Hotel Center
1368 NW 165th Ave.
Pembroke Pines, FL 33028
(954) 450-1929
Joel@CondoHotelCenter.com
www.CondoHotelCenter.com
www.CondoHotelsDubai.com
www.WorldClassCondoHotels.com
www.CondoHotelsBahamas.com 
www.CentralAmericaSecondHomes.com
www.DominicanRepublicVacationHomes.com
Want to know more about me? Click below:
//www.condohotelcenter.com/joel-greene.html
Follow us on Facebook.