Alaia, Belize – A Marriott Autograph Collection
Beachfront Condo Hotel from $229,900
December 23, 2019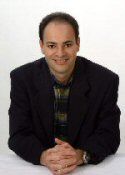 Hello, Joel Greene here from Condo Hotel Center.
Have you ever heard of the Great Blue Hole? It's a giant marine sinkhole off the coast of Belize in the Caribbean Sea. It formed over 15,000 years ago when the land was above sea level. Then the ocean began to rise, flooding the caves. Now it's a 400 ft. deep Blue Hole in Belize and a cavern of underwater mystery that attracts scuba divers from around the world.
The Great Blue Hole is part of the 180-mile Belize Barrier Reef, the world's second-largest coral reef system after Australia's Great Barrier Reef. Designated a UNESCO World Heritage Site, the reef is an ideal place for fishing, snorkeling, scuba diving, kayaking, and sailing.
The condo hotel property I'm featuring today is not only located near the barrier reef, but it will have a suspended rooftop pool with a design inspired by the Great Blue Hole. Dive into the details below.
A Boutique Condo Hotel
A four-diamond property, Alaia, Belize will be the first Marriott in Belize and part of Marriott's exclusive Autograph Collection®, approximately 150 boutique hotels around the world.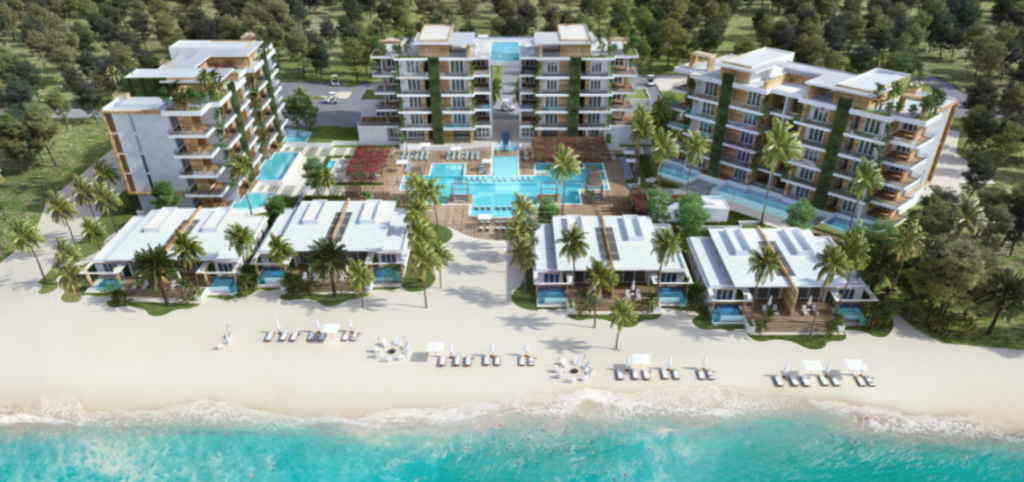 Alaia, Belize will feature 71 new oceanfront condos and 8 new beach villas. Additionally, the developer just purchased Banyan Bay, an existing property adjacent to Alaia, Belize. It has 17 units, which will be renovated at a cost of $80,000 each to be like-new.
All of the condos and villas will be eligible for participation in the onsite rental program managed by Marriott. Owners can use their residence as a vacation home for up to six weeks per year, and have it rented out for them the remaining weeks so that it generates revenue, offsetting the cost of ownership.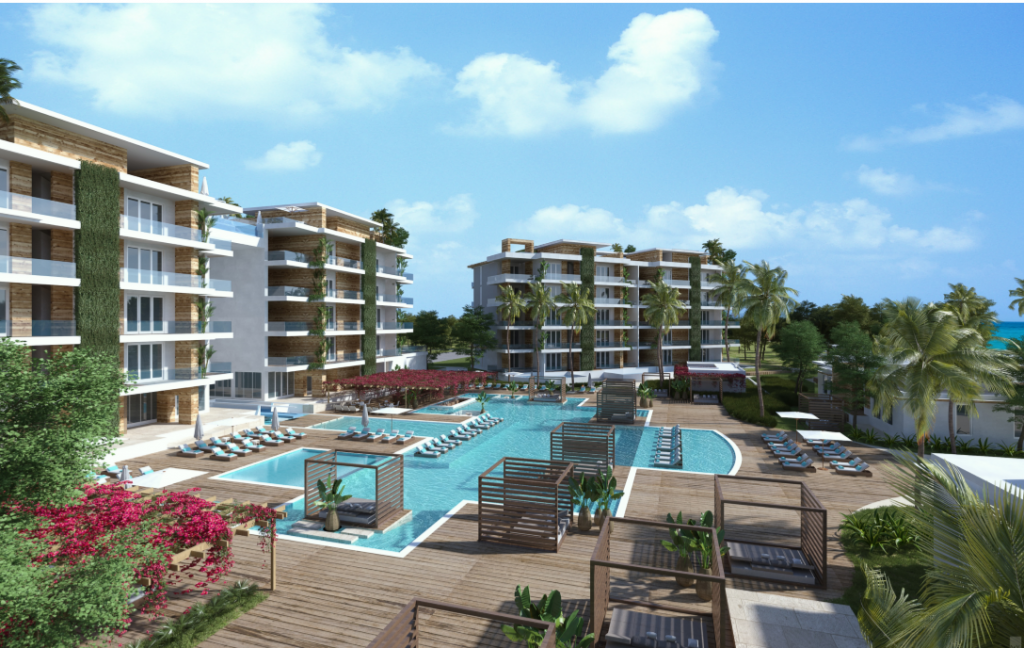 Luxury Amenities and Services
One of the first branded developments in Belize, Alaia will be a welcome addition for the Caribbean country, which has seen significant tourism growth in recent years.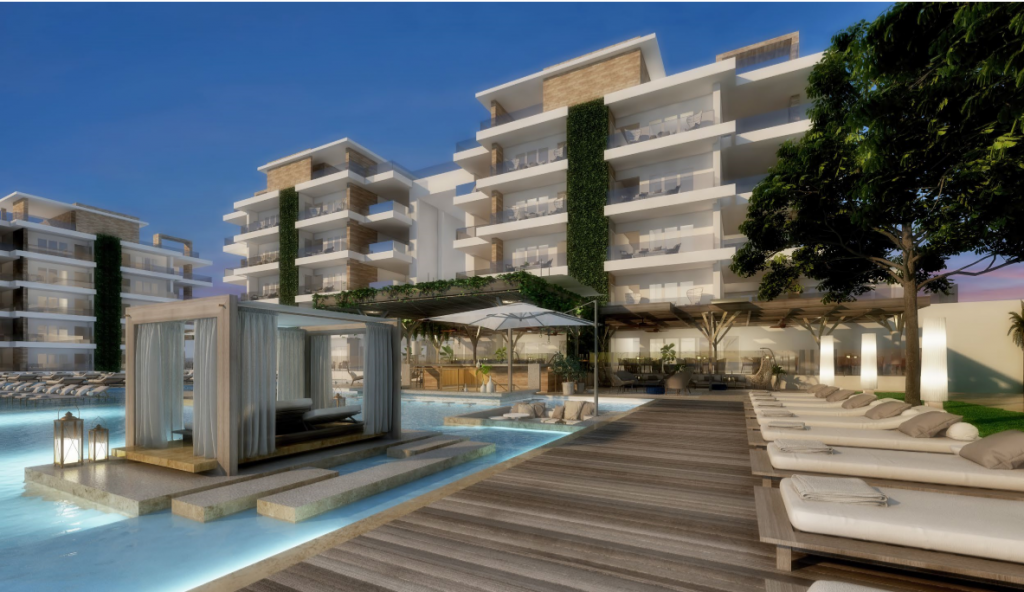 In addition to over 1,000 sq. ft. of white sandy beach, it will offer a full complement of world-class amenities, all with a tropical flair:
3 restaurants including 1 that's oceanfront
Suspended rooftop pool & lounge
Beach Club with infinity pool, bar & cabanas
4 resort pools
8 bar venues
K'IN Spa & Wellness Center
Fitness center
Sailing & Watersports Club
Wine Club
Pro Dive Center with PADI-certified dive instructors
Live art gallery with works by local craftsmen
Meeting space & wedding venue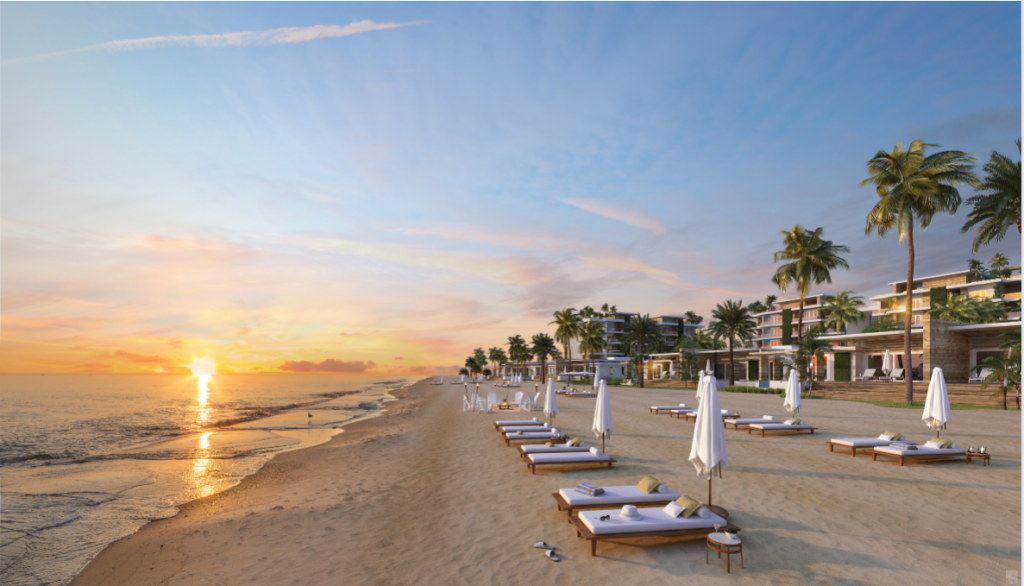 Services will include beach and poolside attendants as well as 24-hour room service and security, an adventure concierge to book tours, a hotel concierge, and an airport shuttle service.
Delivered Turnkey Ready
The condos and villas at Alaia, Belize will come fully furnished and turnkey ready for occupancy including all housewares and linens. They'll feature a sophisticated modern design and have sizeable balconies. The kitchens will come with top-of-line stainless steel appliances.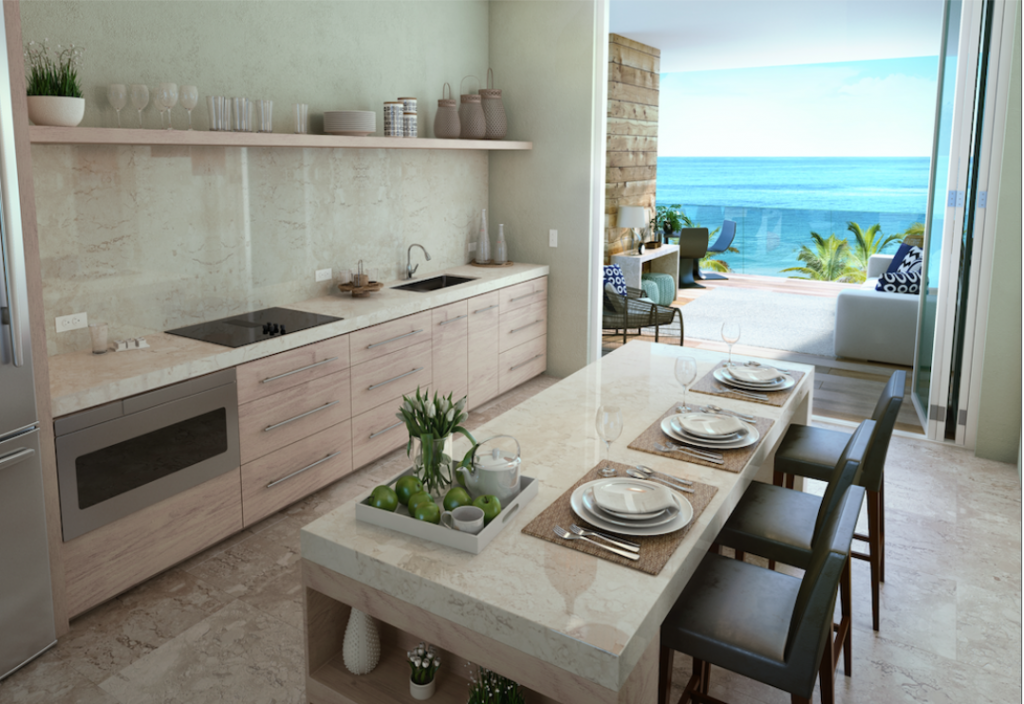 The residences will be curated to blend indoor and outdoor space seamlessly. They'll feature 70% of fabrics and raw materials from Belize, including rustic marble and stones, reclaimed wood, textured beige walls and earth-toned hues.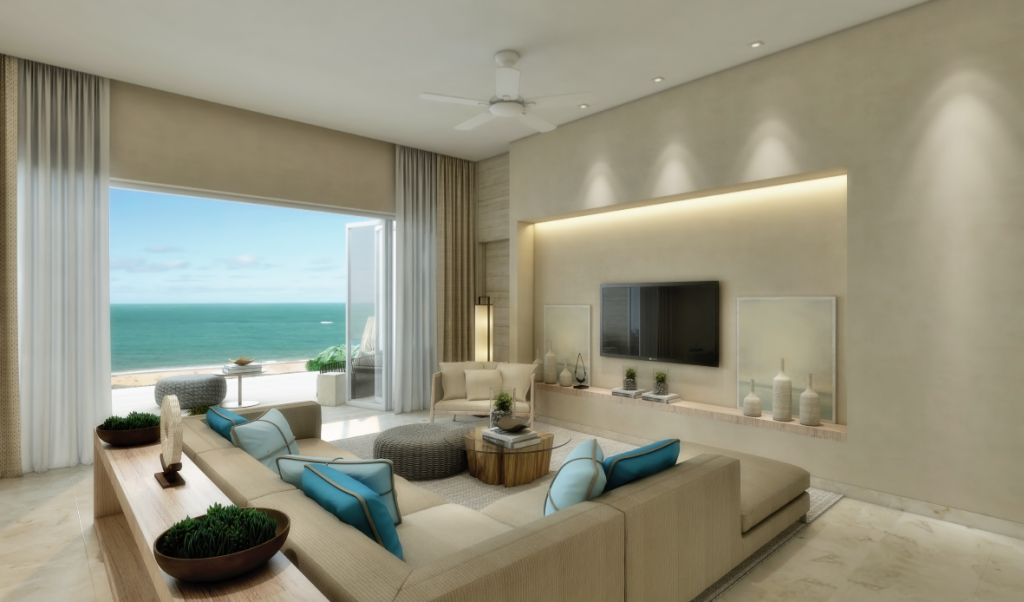 The limited collection of villas will be located on the beachfront. Owners will be able to step directly onto the sand from their private pool terrace. And they'll have their own private plunge pools.
The Rental Program
As a member of Marriott's Autograph Collection®, Alaia, Belize will benefit from Marriott's worldwide reservation system.For the first two years, owners will be obligated to participate in the management rental program.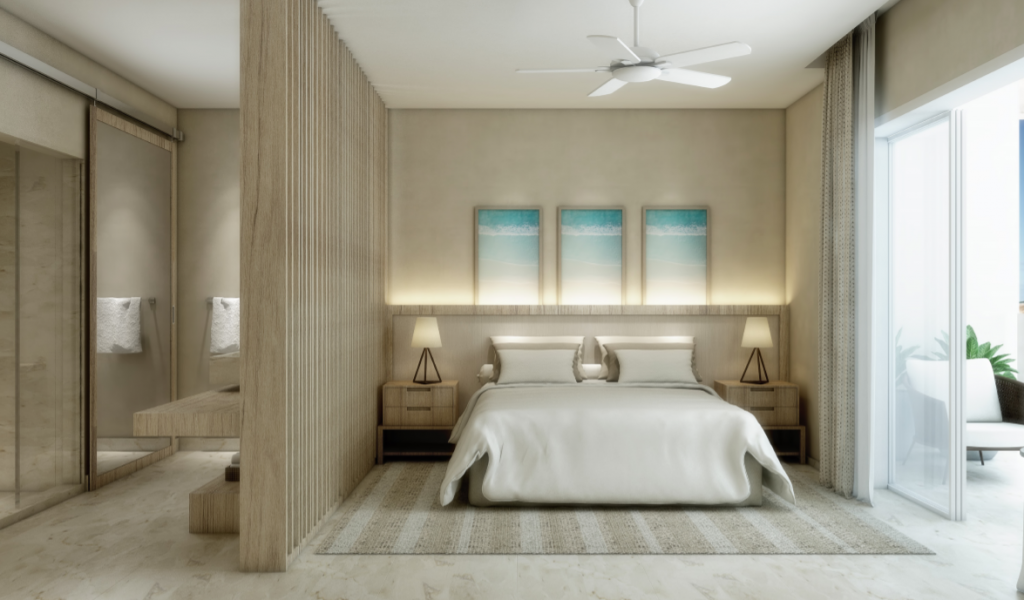 After that two-year period, they may leave their condo hotel unit in the rental program and continue to receive revenue or they can choose to keep it full time for themselves.
Construction Status
Construction on Alaia, Belize began in December 2017 and is ahead of schedule. Completion for all condos, villas and amenities is expected by December 2020. The project is fully funded with no debt.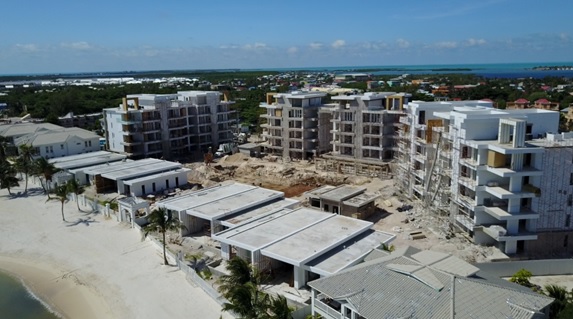 Ambergris Caye, Belize
Alaia, Belize is set on Ambergris Caye, which at just 25 miles long, is the largest of Belize's coastal islands.
Just outside Alaia are more than 200 cayes with preserved Mayan temples, jungles, rainforest canopies and archaeological sites. Ambergris Caye has just enough amenities to make it exciting but isn't so overdeveloped that you feel like you're at Disney World. Golf carts are the main form of transportation along the sandy roads.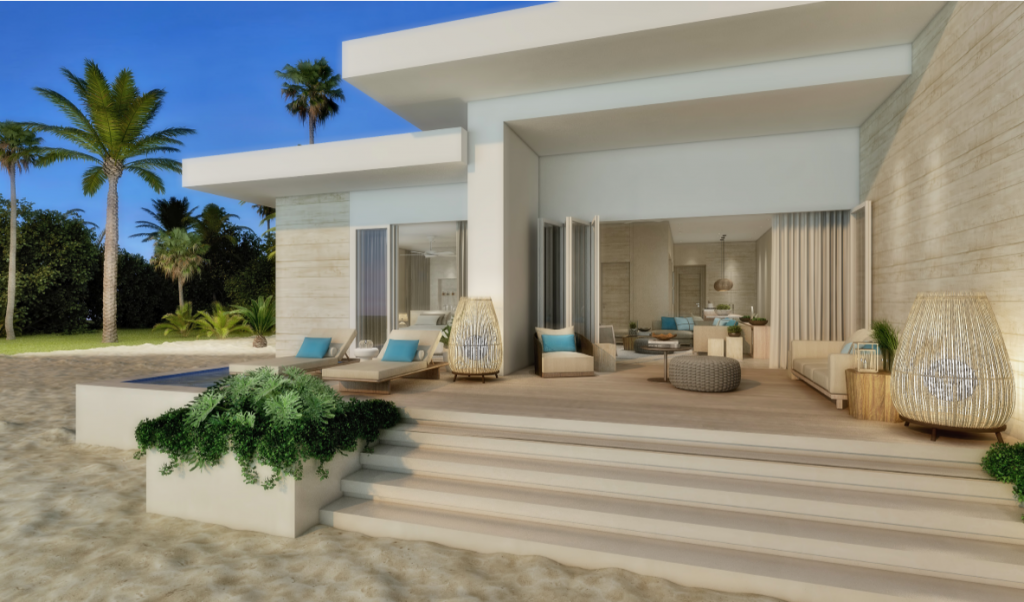 Philip Goldson International Airport just northwest of Belize City receives direct and non-stop international flights from major cities across the United States.
It's approximately two hours from Miami; three hours from Dallas, four hours from New York and five hours from Los Angeles.
Favorable Pricing
Alaia, Belize will offer studio, one-bedroom and two-bedroom condos. There will also be three-bedroom beachfront villas with plunge pools. All homes will have private balconies.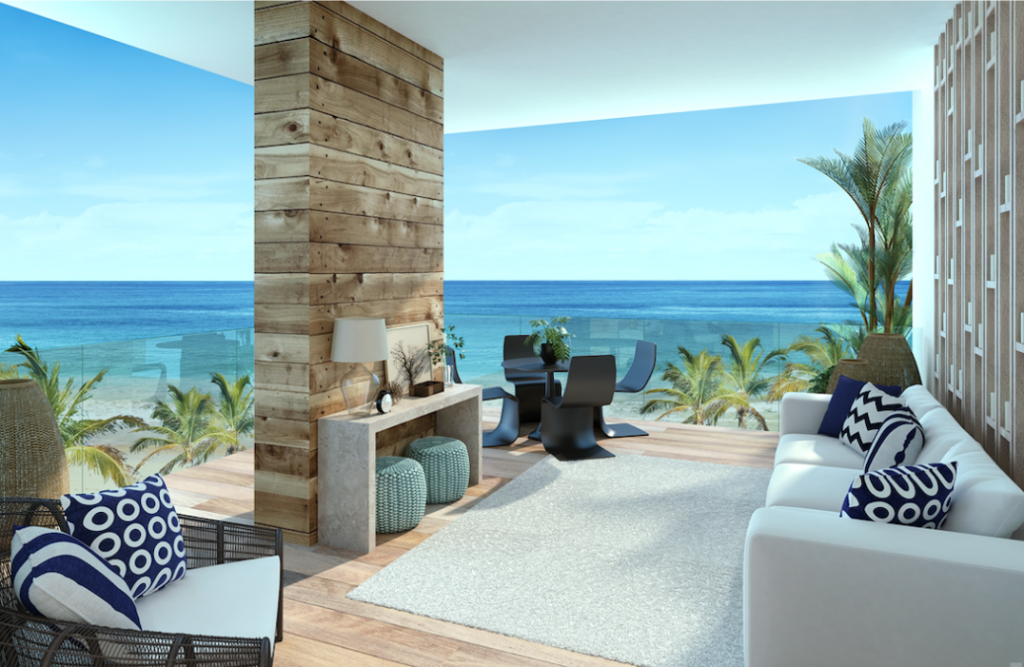 Prices range from $229,900 to $1,399,990. They include furnishings, appliances, linens, kitchenware and everything needed to be move-in ready.
Want to know more and see more photos? Request my detailed data sheet on Alaia, Belize below.
Request the Alaia, Belize data sheet here.
One Down, One to Go
For a few years now you've heard me talk about my girls attending the University of Central Florida. Please allow me to share some good news. Last weekend twin #1, Haley, graduated with honors, a semester ahead of schedule. She now has a BS in hospitality and is interviewing with several top-notch hotel management programs.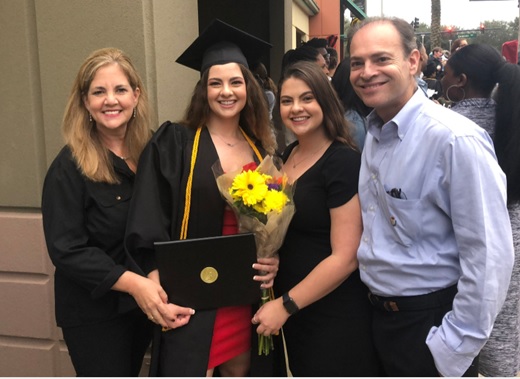 Jackie and I attended her graduation last weekend. Was a proud day for us. And we're looking forward to twin #2, Lindsay, graduating with her nursing degree in May. We are not going to miss those college tuition bills!
If you find yourself at one of those junctures in life where you're ready to graduate to a beautiful vacation home in the Caribbean, I urge you to consider Alaia, Belize.   
If there's another location that appeals to you more, just let me know, and I'm happy to provide you with suggestions and all the facts and figures you need to make an informed decision.
Have a nice day!
Joel Greene
Licensed Real Estate Broker
Condo Hotel Center
1368 NW 165th Ave.
Pembroke Pines, FL 33028
(954) 450-1929
Joel@CondoHotelCenter.com
www.CondoHotelCenter.com
Want to know more about me? Click below:
//www.condohotelcenter.com/joel-greene.html
© Condo Hotel Center. All rights reserved. No portion of this Property Alert newsletter may be reproduced, exhibited or distributed without the express written permission of Condo Hotel Center. Condo Hotel Center takes copyright infringement seriously. Violators will be prosecuted to the fullest extent of the law.
Although Condo Hotel Center believes the information contained in this Property Alert newsletter to be accurate and complete, Condo Hotel Center can make no such guarantee. All features and descriptions are subject to change.
Please speak with your personal legal and financial advisors to determine whether this property is suitable for your objectives.
If you'd rather not receive updates from Condo Hotel Center, simply click to unsubscribe.