The Club Residences at Aina Nalu
 Hawaii Real Estate Starting at $89,900
September 24, 2008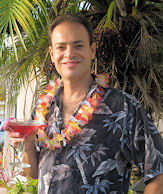 Aloha, Joel Greene here from Condo Hotel Center.  Over the years, our Hawaii properties have been among those to gain the most interest.  That's certainly understandable.
In my opinion, Hawaii is truly as close to heaven on earth that I've ever found.  Maybe that's why I've returned several times and even suggested Maui to my wife for our honeymoon.
It's been 14 terrific years since, but I still have fond memories of surfing, snorkeling, whale watching, Jackie dancing on the stage at the luau, biking down Mt. Haleakula at 4 a.m. after watching a magnificent sunrise, tooling around in our convertible Mustang, and lounging around at the pool. Of course, we also found time to do what honeymooners tend to do about three times a day — eat and drink.
Now, finally, I have an opportunity to offer you the chance to purchase a vacation home, let me rephrase that, an affordable vacation home, in Maui.  Best of all, prices start under $100,000.  Sound like I've been drinking too many mai tais?  Read on for details.
Aina Nalu Offers Fractional Ownership
Hawaii real estate, like New York's, has always been amongst the most expensive in the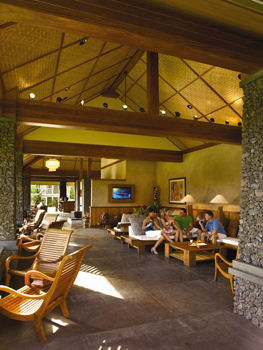 U.S., so while visiting is one thing, buying real estate in Hawaii is quite another.
If price has prevented you from buying your Hawaiian vacation dream home before now, I may have found the property you have been searching for.
I'm pleased to present our newest listing, The Club Residences at Aina Nalu, located just two blocks from where I stayed in Lahaina in Maui on my honeymoon.
The Club Residences at Aina Nalu are fractional units that are part of a larger condo hotel development containing 190 units.
Of those units, 19 of them have been set aside to be sold as fractionals, entitling each owner to 60 days of use per year.
The other 171 units have already been sold, and the condo hotel has been operating successfully since January 2007.
Benefits of Owning a Fractional
In most cases, the two biggest advantages of owning a fractional are that you are sharing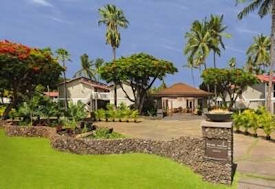 costs with the other owners and that all maintenance and upkeep of your vacation home is handled by management.  At Aina Nalu, you'll get all that plus an additional benefit.
You can use your 60 days at Aina Nalu, but you also have the option of placing any unused time into the condo hotel rental program, which is managed by Outrigger, a large, well respected company in Hawaii, managing over 60 properties in the Pacific.
Rent generated from your fractional can help offset your ownership costs.  That makes The Club Residences at Aina Nalu a unique hybrid that blends the best qualities of condo hotels and fractionals into one vacation home.
A $30 Million Renovation
Aina Nalu Resort is a 3.5-star, boutique property.  It consists of 13 buildings, each two stories.  They are spread over nearly nine acres of beautifully landscaped land with breathtaking views of the Kahalawai Mountains.  You'll enjoy the peace and serenity at Ania Nalu that is hard to find in a large, high-rise property.
The structures at Aina Nalu were once home to the Maui Islander Hotel built in 1980. In the past couple of years, however, they have undergone a $30 million transformation, completely remodeling the buildings, grounds and pools.
Also, a new Balinese pool pavilion was constructed that includes a bar area, huge flat-screen TV, and plenty of comfortable seating. The result of the update is an upscale,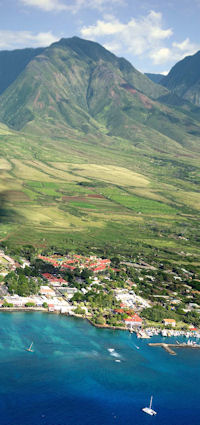 contemporary resort that still maintains the charm of Old Hawaii.
Great Features & Amenities
Aina Nalu Resort is just a couple blocks from the beach and close to championship golf courses. On the grounds you'll find the following amenities:
Zero-edged saline pool
Quiet garden pool
Private poolside cabanas
Poolside beverage service
Open-air Balinese-style guest pavilion
Lush, tropical landscaping throughout
Open-air lobby with 24-hour reception service
Professional concierge/activity booth
24-hour security
Close to Dining, Shopping & Golf
Located in the town of Lahaina, just one and a half blocks from historic Front Street, Aina Nalu Resort is within walking distance of a variety of award-winning restaurants, museums, boutique shopping, art galleries, historic architecture, the Lahaina boat harbor, and a wealth of activities the entire family will enjoy.
It is close to several golf courses including Kapalua's Plantation Course, the PGA's Mercedes Championship and the Ka'anapali Golf Course, a 10-minute drive from the property. Public tennis courts, the Soleil Luna Spa, 505 Beach and Baby Beach, are all within short walking distance of the hotel.  You can easily find diving, surfing, parasailing, jet skiing, and world famous snorkeling spots nearby.
Historic Lahaina was the original capitol of Hawaii and a center for maritime activities.  It is famous for its charm and unique "sense of place" as one of Old Hawaii's most important and romantic towns.  The Kapalua West Maui Airport is about five miles away.
Limited Competition Nearby
Lahaina is a very popular destination, with more than 2,000,000 annual visitors. There are no other fractionals in Lahaina.
The nearest competition to The Club Residences at Aina Nalu is the Ritz-Carlton Kapalua in West Maui, 30 minutes up the road.
Since the Ritz Carlton caters to the extremely high-end of the market, it really is not comparable.  In case you are curious, The Ritz Carlton offers its 1/12 deeded interests (21 days usage per year) starting at $350,000 and going as high as $850,000.  Maintenance fees for each fractional are between $15,000-$18,000 per year.  Contrast that with Aina Nalu's maintenance fees of $2,800 to $4,700.
Elegantly Furnished Units
At The Club Residences of Aina Nalu, you can choose from spacious one- and two-bedroom units, delivered completely turnkey ready for use.  They range in size from 515 to 846 square feet.
In addition to elegant furnishings, these units offer the latest in technology including a 42" LCD flat screen television in the living room and flat-screen televisions in the bedrooms, as well as a data port and high-speed Internet access.
The fully-equipped kitchens have custom cabinetry and a Whirlpool appliance package including a washer/dryer.
Hawaii Is Suddenly Affordable
Prices for The Club Residences at Aina Nalu range from $89,900 to $122,900, and financing is available.  You are purchasing a set 60-day usage period.  That is, you'll be able to use your Hawaii vacation home the same days each year.
The Club Residences at Aina Nalu has recently become affiliated with Holiday Systems International, and plans are being formulated to allow owners to exchange their weeks at Aina Nalu with other first-class properties.
Priority reservations are currently being accepted for the Residences with an offering day event tentatively planned for November 15, 2008. With a signed reservation and a $500 fully-refundable deposit, you'll reserve your position in the selection process. You do not have to be present at the offering event to select your unit.
If you've ever considered owning a second home in beautiful Hawaii, this could be the affordable opportunity you've been seeking.
Want more details?  I've put together a comprehensive data sheet that can give you more information on The Club Residences at Aina Nalu.  You can receive it by simply providing your name and address, as required by the developer.
Request The Club Residences at Aina Nalu data sheet here.
The Good 'Ole Days
Thank you for allowing me to tell you about my favorite spot to vacation and to reminisce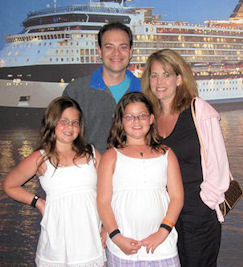 back to my honeymoon.
As my wife and I deal with the day-to-day challenges of raising two very active 10-year-old twin girls, Jackie and I often think back longingly to those much quieter, simpler days.  Ah, good times…
We appreciate your interest in the properties we showcase here at Condo Hotel Center.  Please feel free to pass along this Property Alert to friends.
Mahalo!
Joel Greene
Licensed Real Estate Broker
Condo Hotel Center
1368 NW 135th Ave.
Pembroke Pines, FL 33028
(954) 450-1929
Joel@CondoHotelCenter.com
www.CondoHotelCenter.com
www.CondoHotelsDubai.com
www.WorldClassCondoHotels.com
www.CondoHotelsBahamas.com
www.CentralAmericaSecondHomes.com
www.DominicanRepublicVacationHomes.com
Want to know more about me? Click below:
//www.condohotelcenter.com/joel-greene.html
* Copyright infringement is taken seriously by Condo Hotel Center and will be prosecuted. © Copyright 2010 Condo Hotel Center