Affordable Fractionals 
New Resorts in Greece, Ireland and The Bahamas
November 10, 2009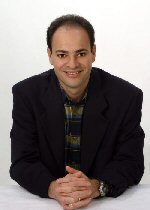 Hello.  Joel Greene here from Condo Hotel Center.
Little by little, we are seeing signs that global real estate is rebounding and buyers are returning to the market.  In addition to many inquiries from buyers, we are also hearing from new developers.
The properties I have for you today are fractionals, not condo hotels.  With everybody feeling the pinch in their pocket these days, condo hotel ownership is simply out of reach for most people.
Fractionals, on the other hand, offer all of the great five-star services and amenities found in luxury condo hotels but, as the name implies, you can purchase them for a fraction of the cost.  Even though they offer a deeded interest, you are only paying for the amount of time you want to use your vacation home each year.
Whether you wish to visit the culture and beauty of Greece, hit the links in Ireland, or sunbathe in the warmth of the Caribbean, today I've got something for everyone.
Halcyon Hills Luxury Resort and Spa
Samos, Greece
Halcyon Hills Luxury Resort and Spa is located on the beautiful southeast coast of Samos Island.  It will be a five-star spa and marina resort, likely to become one of the most prominent upscale vacation destinations in Greece.
Arranged in an exclusive, village-like community, Halcyon Hills will be comprised of 209 individual properties of one and two stories.  All homes will come with terraces offering spectacular sea views of the coast of Turkey.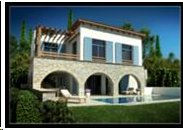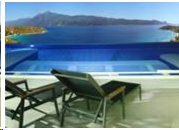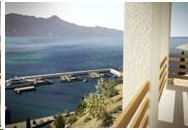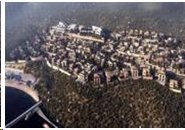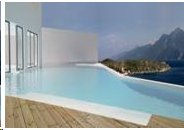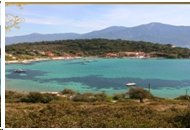 The resort will be centered on a world-class spa managed by the world-renowned Blue Spa and a 36-berth marina with one mooring large enough to accommodate super yachts.  Additional resort amenities and services will include an infinity pool with amazing views, a fully-equipped health club, a water sports center, restaurants and more.
All units are currently available at off-plan prices that are approximately 40% below market value.  There are planned price increases throughout construction; the next one at the end of November.
Choose from a variety of apartments and villas, from one to three bedrooms.  Fractional ownership ranges from $38,035 – $125,682. Each fraction translates to four weeks of guaranteed usage per year.
The Links Cottages at Doonbeg
A Timbers Resorts Residence Club
County Clare, Ireland 
The Links Cottages at Doonbeg offer one of the most unique, sophisticated and luxurious lifestyle experiences in Ireland.  Spanning 380 acres, the Doonbeg estate, a Private Residence Club, is home to what may be the last true links course built in either Ireland or Great Britain.
Two-time British Open champion Greg Norman designed the course along 1.5 miles of crescent-shaped beach and centuries-old dunes, with the Atlantic Ocean as a stunning backdrop.   
Doonbeg's coveted location on Ireland's famed southwest coast makes it an ideal destination for surfing, sailing, hiking, cycling, picnicking, antiquing, fishing, horseback riding, dolphin watching and more.
Nestled alongside the 17th hole fairway, The Links Cottages at Doonbeg consists of eight spacious, luxuriously appointed four-bedroom, four bath cottages, which are completed and ready for occupancy.
Each cottage is approximately 3,000 sq. ft. and is available in deeded 1/10th fractions for $284,941.  Each fractional owner is guaranteed 21 days of usage per annum and will enjoy reciprocity among resorts through the developer's other properties in Snowmass and Steamboat Springs, Colorado; Napa and Rancho Santa Fe, California; Scottsdale, Arizona; Cabo San Lucas, Mexico; Tuscany, Italy and St. Thomas in the US Virgin Islands.
Click here to learn more about The Links Cottages at Doonbeg.
The Abaco Club on Winding Bay
A Ritz-Carlton Managed Club
Abaco, Bahamas
The Abaco Club on Winding Bay is a five-star island resort managed by The Ritz-Carlton Destination Club.   It spans 534 picturesque acres along a private cove on Great Abaco Island and has more than two miles of pristine powder-soft beaches.
Great Abaco Island is the second largest island in the Bahamas.  It sits 170 miles east of Florida and is just 45 minutes by air from Miami and 2 hours and 20 minutes by air from New York. The Abaco Club has the Caribbean's first Scottish-style links course in a tropical location. Donald Steel and Tom Mackenzie designed the private 18-hole golf course.
Ten units are available for fractional purchase.  They include 570 square foot studio cabanas, 1,656 square foot two-bedroom cottages, and 2,325 square foot three-bedroom cottages.  Some of the units will overlook the golf course. Others overlook beautiful Winding Bay Beach. Prices are based on The Ritz-Carlton Destination Club point system and start at just $110,000.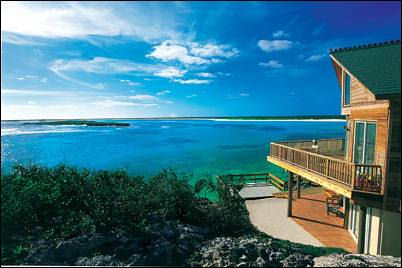 When you purchase a fractional unit at The Abaco Club, you'll be granted membership into The Ritz-Carlton Destination Club, giving you full reciprocal privileges at other Ritz-Carlton Destination Club locations throughout North America, Hawaii, and the Caribbean.
Click here to learn more about The Abaco Club on Winding Bay.
Financing Options
I have one last item worth mentioning. Condo Hotel Center, through a direct lender affiliation, can offer an interest-only loan that uses your stocks or securities as collateral.
Rates start as low as 4.3%.  Loans close within days, and credit has no impact on your loan rates or terms.  There are no liens against other assets or income in default and no pre-payment penalties.  For financing a fractional, there may be no better alternative.
Need More Information?  Just Ask
So there you go.  While you've been waiting on the sidelines for the real estate market to bounce back, your sterling has leapt up against all the other currencies, making now a good time to get back in the game.
Obviously, I've given you an awful lot to think about, but I have much more detailed information to send you upon request.
You can click on the links above related to each property or feel free to ask your questions to me directly.  I also have comprehensive data sheets with photos available.
As always, thank you for your interest in the properties we showcase at Condo Hotel Center.  If there's anything I can do to assist you in finding your perfect vacation home, I hope you'll give me a call.
Have a great day!
Joel Greene
Licensed Real Estate Broker
Condo Hotel Center
1368 NW 165th Ave.
Pembroke Pines, FL 33028
(954) 450-1929
Joel@CondoHotelCenter.com
www.CondoHotelCenter.com
www.CondoHotelsDubai.com
www.WorldClassCondoHotels.com
www.CondoHotelsBahamas.com
www.CentralAmericaSecondHomes.com
www.DominicanRepublicVacationHomes.com
Want to know more about me? Click below:
//www.condohotelcenter.com/joel-greene.html
* Copyright infringement is taken seriously by Condo Hotel Center and will be prosecuted.
© Copyright 2010 Condo Hotel Center.
*All rights reserved. No portion of this document may be reproduced, exhibited or distributed without the express written permission of Condo Hotel Center. Although Condo Hotel Center believes the information contained in this document to be accurate and complete, Condo Hotel Center can make no such guarantee.