Condo Hotels
A Look Back at 2006 and a Glance Toward the Future
December 20, 2006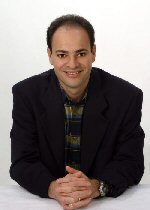 Joel Greene here from Condo Hotel Center. The holidays are upon us, and I thought rather than present a new property, I'd use today's newsletter as an opportunity to do a year-in-review on condo hotels and maybe a little prognosticating on the future. I've also included pictures of some of our most popular properties in 2006.
Overview What a year it's been! We have certainly seen tremendous growth in the condo hotel market. When we first started Condo Hotel Center back in 2002, our biggest problem was finding inventory.
We launched our website, www.CondoHotelCenter.com, featuring only a dozen properties, and all of them were in South Florida. Now we have over 120 properties, and they're located from Miami Beach to Wisconsin to Morocco, England and Dubai. Developers not just in the U.S. but around the world are recognizing the viability of the condo hotel concept.
Not only have the quantity and diversity of condo hotel projects grown significantly, so has the demand for them. The word is getting out across the country and the world. Vacation home buyers now know they have an alternative to traditional condos, single-family homes and timeshares — condo hotels.
Quality of Projects
We're often asked if we display all available condo hotels on our website. The answer is no. We seek out the best properties on the market, and you should too.
The fact is, not all condo hotels are good and not all are bad. Like any other type of real estate investment, every condo hotel must be individually evaluated based on its own merits.
The best properties will do well in meeting owner and guest expectations. They'll produce a substantial revenue stream that will offset ownership costs, possibly more, and they're likely to appreciate. The lesser-quality projects may not ultimately get built, or if they do, could leave their owners dissatisfied.
Best Time to Buy
We at Condo Hotel Center have continually stated and still believe that the best time to buy a condo hotel unit is at the very beginning of the selling process. That's when prices are lowest and selection is greatest.
Those of you who've been long-time Property Alert subscribers also know that we do our best to get you in the door before the general public and to even use our clout to get special buying incentives for our clients. These are the kinds of things that contribute to your profit when you ultimately resell your condo hotel vacation home.
The other great buying opportunity sometimes occurs at close-out when there may be just a handful of remaining condo hotel units that the developer is motivated to sell so he can move on to his next project. Such is the case right now at the The Signature at MGM Grand in Las Vegas where you can get a good discount on one of the last units. (Contact us for details.)
Who's Buying?
The market is changing. Now, versus a year or two ago, we are seeing fewer speculators and more buyers who intend to use their vacation home, not just flip it for profit. This is a good thing.
Yes, increases in property values will not be as quick, but we'll also see fewer "flippers" rushing to sell immediately after closing, which can cause a flood of inventory on the market and potentially drive values down. Slow and steady increases in the form of sustainable growth are best.
The biggest target market for condo hotels is baby boomers. The boomers are thinking about vacation homes and retirement homes. They don't have enough time or interest to manage real estate. They'd rather work on their golf handicap or tan versus their lawn.
These are people who have either inherited a great deal of wealth or have earned wealth — and there are millions of them. Their behavior is that of a spender, rather than their parents' generation, who were savers.
When you factor the use they might get out of a weekend residence against the aggravations of ownership, it's easy to see why condo hotels have appeal to them.
In a world where the most limited commodity is time, condo-hotel living gives affluent homeowners 'round the clock access to five-star amenities, the comfort of knowing that their homes are safe and secure, an upscale environment of the first order, and a sound investment.
75 million baby boomers in the U.S. will retire in the next 15 years. If just 5% choose to own just one condo hotel unit as a seasonal second or third residence, 3.75 million units will be sold or 250,000 units annually.
Realistic Expectations
More condo hotel buyers are becoming knowledgeable about condo hotels. They realize that due to stringent SEC laws in the U.S., developers cannot provide revenue projections.
A condo hotel cannot be sold as an investment; it can only be marketed as a vacation home and a lifestyle. While this frustrates many buyers who'd like to know all the numbers before they buy, the laws are designed to protect consumers from inflated estimates of future income.
Condo hotels are, first and foremost, hassle-free, luxurious vacation homes. Buyers are no longer insisting on a great cash flow, but are content with break-even situations so long as there is good appreciation potential. (The exception to this is properties in countries like Dubai where investment is clearly the primary objective.)
Location Still Matters
The best locations for condo hotels continue to be those that are obvious tourist destinations, where a strong demand for hotel space is matched with a location where buyers would want to go again and again. That's why places like Orlando, Fort Lauderdale and Las Vegas are prime condo hotel territory.
Beaches, casinos, golf courses and theme parks are key lures. As more destinations create ways to attract visitors, we will see more condo hotel locations cropping up around the U.S. and the world.
Raising the Bar on Amenities Developers continue to try to enhance their offerings to attract potential unit owners and guests. In addition to designer furnishings and custom finishes in units, we're seeing upscale amenities like brand-name spas, on-site casinos, and fine-dining restaurants. The four- and five-star condo hotels want to create an experience for the guest, one that will keep them coming back year after year.
One amenity that we're suddenly seeing more of is indoor waterparks, which are costly to build and operate but do a magnificent job of keeping rooms filled year-round. As examples, there will be one at The Summit at Grand Sierra Resort in Reno, Nevada and also at a property that just came on the market last week, The Image Hotel & Conference Center in Pigeon Forge, Tennessee.
The Health of the Condo Hotel Market
Although there has been a general softening of the real estate market, most condo hotels continue to thrive. Remember, these are not primary residences. These are second and in some cases third homes for people. They are purchased by investors with discretionary income who want a vacation home and also a way to diversify their investments.
Also, while Americans may be moaning about the real estate market in the U.S., the flow of foreign money has not slowed. For many investors, the opportunity to own property in the U.S. combined with a favorable exchange rate is enticing and affordable.
What's in a Brand?
With an established brand you get worldwide name recognition and immense marketing budgets, while the management company ensures a high level of service and quality, making it easier to sell the unit in the future. Plus, buyers know they're likely to see better long-term appreciation from well-established brands.
Having said that, the undisputed brand leader these days is Trump. Putting the Trump name on a resort virtually guarantees a fast sellout. We've become so enamored with the Trump brand ourselves, we've even built a whole website around the Donald's properties, www.TrumpCondoHotels.com.
Other luxury brands that continue to garner favor from buyers are W, Mandarin Oriental, Starwood's St. Regis, Marriott's Ritz-Carlton, Hyatt and Hilton.
More Developers Jumping In
For developers, a condotel offers numerous advantages. And that's why we're seeing more developers jump on the condo hotel bandwagon. Hotel units sold before construction generate revenue for the developer and help lenders feel more secure about their investment.
Lenders usually finance condo hotels with only 20% equity due to pre-construction sales. Otherwise they want 40%.
Developers are also aware that condos serviced by a four- or five-star hotel will sell at a premium above similar luxury condos nearby. On average, a hotel condo can be sold for 20% to 30% more than a regular condo. Why? As one developer explained, "We're not just selling condos. We're selling a lifestyle to affluent baby boomers, people who want first-class service and luxury accommodations and have the ability to pay for it."
Increased Finance Options
Condo hotel buyers can more easily find financing now than a year or two ago. More lenders and mortgage brokers are getting in on the condo hotel action, offering diverse finance options and favorable terms.
Typically, what we're seeing is 80% loan-to-value (LTV) mortgages to U.S. investors and 70% LTV mortgages available to foreign buyers.
Hot Markets, Hot Properties
Orlando – In the U.S., Orlando is one of the hottest areas. Even though it has experienced a slight slowdown in condo hotel sales, more projects are set to launch in 2007 than in any other city in the country.
Unique to this market is a combination of conversions of existing hotels into condo hotels as well as new construction. Also unique is the range of properties. There are budget-priced condo hotel units on up to five-star properties. There are also some extremely affordable fractionals, such as Lighthouse Key with prices ranging from $37,100 to $82,300 which provide for one month of usage per year. Overall, prices are more affordable in this part of Florida than in say Miami or Ft. Lauderdale, and you do get significantly more square footage for your money.
Las Vegas – This amazing city keeps reinventing itself. Now it is leading the hospitality market in upscale condo hotels. We're talking glitzy, four- and five-star properties operated by the biggest franchises in the world. Pretty much anything on, near, or in any way connected with the Las Vegas Strip has terrific appeal to buyers. Our most popular property this past year was the W Las Vegas Hotel & Casino. Those units seemed to fly off the shelves.
At this time all available inventory in the W Las Vegas has been sold. The average sales price was north of $1,200 per square foot. If you did better than that by getting in at the extremely favorable pre-release prices offered through Condo Hotel Center, you should feel very good about your investment. Construction is slated to begin mid-2007 with opening in early 2010. We expect the hottest condo hotel property in Las Vegas for 2007 will be Vdara. With 1,543 units, it is the only condo hotel to be part of the MGM Mirage CityCenter.

Years in the planning stages, CityCenter will be a $7 billion mixed-use resort spanning 66 acres with 1/4 mile of frontage on the Las Vegas Strip. It will feature a variety of upscale hotels and residential options, a 250,000 sq. ft. casino, and a 500,000 sq. ft. retail, entertainment and dining district. It will redefine the Las Vegas skyline.
Myrtle Beach, South Carolina – This family-favorite destination has numerous condo hotels and more coming. In 2006 we introduced New Oasis at Sea Mist Resort. Offering one-, two- and three-bedroom condos with prices starting in the mid $200,000s, this property with its abundant amenities and panoramic ocean views, was one of our most widely requested.
California – We are finally starting to see some California properties come on the market. The first of these is La Costa Resort Villas, the expansion of a very well-known existing hotel in Carlsbad, near San Diego.
Hawaii – Hawaii is always very much in demand but has limited inventory. As most of you now know, in November the Trump Waikiki had a world record $700 million one-day sell-out as there were over 1,600 reservations for less than 400 condo hotel units. Currently, we have available in Hawaii the Konea Tower at Honua Kai, a four-star Intrawest condo hotel located on one of Maui's most spectacular beaches.
Mexico – Numerous condo hotels are under development in Mexico, the most notable being The Trump Ocean Resort Baja Mexico. It was officially released on December 8, 2006, and buyers, many of them from Condo Hotel Center, purchased more than $122 million of its condo hotel residences. That set a one-day real estate sales record for the country.Just a few select units are still available in Phase I of Trump Baja. (Contact us asap if you're interested.) Phase II should come on the market sometime in the first half of 2007, and yes, prices will be higher.
Caribbean – We are getting more buyers and many more developers contacting us regarding Caribbean island resorts. In fact, we expect the Caribbean to soon become the third largest region of condo hotel development after Florida and Las Vegas.
The condo hotel available in early 2007 that will be the biggest and will therefore have the most impact will be Ginn sur Mer on Grand Bahama Island, just a 25 minute flight from Palm Beach, Florida. It will take 10 years to develop, cost over $4.9 billion, and span over 2,000 acres.

In addition to incredible amenities like Arnold Palmer and Jack Nicklaus signature golf courses and a 55,000 sq. ft. casino, the largest in the Caribbean, Ginn sur Mer will have 1,400 home sites and 4,500 condo hotel units. It will change the face of the Caribbean and raise the bar for all Caribbean resorts. We like this resort so much, we've even built a whole website around it. Visit www.CondoHotelsBahamas.com. Other Caribbean locales that are heating up are Costa Rica, Belize, Cayman Islands, Jamaica and especially, the Dominican Republic. Consider the five-star Alta Bella Fishing Lodge condo hotel at Cap Cana, a 30,000-acre Dominican resort with six miles of oceanfront.
Also very popular is Panama. The world is realizing that not only does Panama welcome foreign investors with open arms, but you can get a lot for your money. An oceanfront second home or retirement home in Panama is ultra-luxurious, spacious and, best of all, extremely affordable. Creating the biggest stir in Panama is the $260 million Trump Ocean Club, International Hotel & Tower with 350 condo hotel units and an additional 600 condominium units.
Dubai – We continue to see tremendous condo hotel activity in Dubai. Because prices are extremely favorable, the area is experiencing incredible economic growth, and since many of the condo hotel properties come with guaranteed annual returns, something you don't see in the U.S., our Dubai offerings continue to be extremely popular. Currently, The Cube is our most favored property. But you can learn more about all of our Dubai properties here, www.CondoHotelsDubai.com.
Other International Locales – We hear of numerous European condo hotels in the planning stages as well as some in Thailand, India and China. We've just added to our website our first property in Spain, the

Maritim Beach Resort & Suite

s, and our first Morocco condo hotel, the Port Lixus.
We at Condo Hotel Center will continue to monitor the foreign markets and hope to be adding more of these international offerings to our inventory in 2007.
The Future Looks Bright
Condo hotels are proven. The concept is sound. When well-planned and well-executed, they produce a win-win situation for buyers, developers and the communities in which they're built.
Condo hotels will continue to evolve and improve. Despite the current softening of the real estate market at large, condo hotels are here to stay, and we believe they represent the future of upscale second homes for generations to come.
Happy Holidays
Well, now you have an idea of what we at Condo Hotel Center see as the current state of the condo hotel market. We welcome your questions and your input.
We also want to take this opportunity to extend our gratitude to those who have referred friends, family and associates to our website and our services as buyer brokers.
Thank you to all of you, our faithful Property Alert readers. In the coming year, we look forward to serving as your primary condo hotel information source. We hope you find our Alerts helpful in making educated buying decisions (feel free to encourage friends to subscribe), and that you will choose Condo Hotel Center for assistance with all of your condo hotel purchases.
From all of us here at Condo Hotel Center, we extend best wishes to you for happy holidays and a healthy and prosperous new year.
Joel Greene
Broker-Associate Condo Hotel Center A division of Sheldon Greene & Assoc., Inc. Licensed Real Estate Broker
1368 NW 165th Ave.
Pembroke Pines, FL 33028
(954) 450-1929
Info@CondoHotelCenter.com
www.CondoHotelCenter.com
www.CondoHotelsDubai.com
www.WorldClassCondoHotels.com
www.CondoHotelsBahamas.com
www.CentralAmericaSecondHomes.com
www.DominicanRepublicVacationHomes.com
Want to know more about me? Click below: //www.condohotelcenter.com/joel-greene.html
* Copyright infringement is taken seriously by Condo Hotel Center and will be prosecuted. © Copyright 2010 Condo Hotel Center.
* All rights reserved. No portion of this Property Alert may be reproduced, exhibited or distributed without the express written permission of Condo Hotel Center. Although Condo Hotel Center believes the information contained in this Property Alert to be accurate and complete, Condo Hotel Center can make no such guarantee.