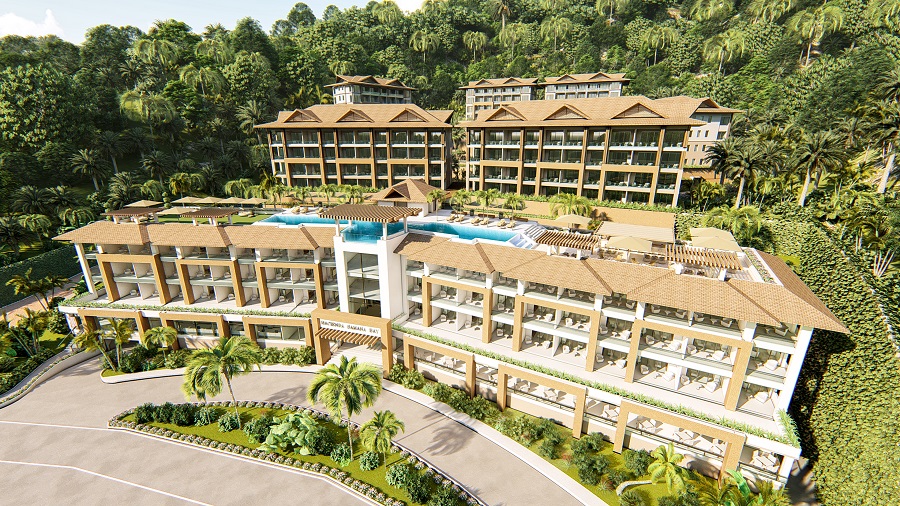 Developed on nearly 50 acres of land on the northeast side of the Dominican Republic, Hacienda Samaná Bay will be a gated residential complex with more than 400 condos and condo hotel units, all overlooking Samaná Bay, widely considered one of the most scenic bays in the world.
Both the condos and condo hotel units will be eligible for participation in the rental program, which offers a way to generate income and offset the expense of owning a luxury vacation home.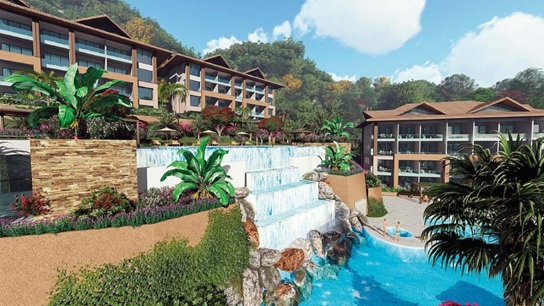 Hacienda Samaná Bay will have all of the amenities and services you'd expect from a five-star resort including:
Spacious lobby and reception area
Restaurant
Lounge and pool bar
3 infinity pools
Fitness center and spa
Sports and activities
Recreational area
Shopping area
Additionally, owners and guests will have convenient access by boat or bridge to Cayo Vigía, a little island located in front of Hacienda Samaná  Bay, with a private beach club offering food service, music and places to relax.
The area around Hacienda Samaná Bay is known for its great natural beauty. Among the popular attractions are national parks, beaches, waterfalls and bays where humpback whales are known to visit from January to March.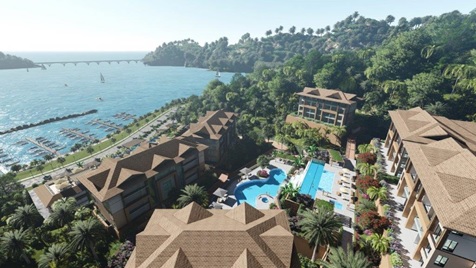 Hacienda Samaná Bay is located near the city of Santa Bárbara de Samaná. It's roughly 2.5 hours from Santo Domingo and Las America Américas International Airport.
That airport has direct flights to and from many U.S. cities.  It's a 2.5 hour flight from Miami to Santo Domingo, DR and about four hours from New York and Boston.
The condo hotel units and condos at Hacienda Samaná Bay will have private balconies with water views from multiple rooms. Master bedrooms will have luxurious ensuite bathrooms. The homes will come with top quality appliances and upscale finishes. Owners will have access to secure, underground parking.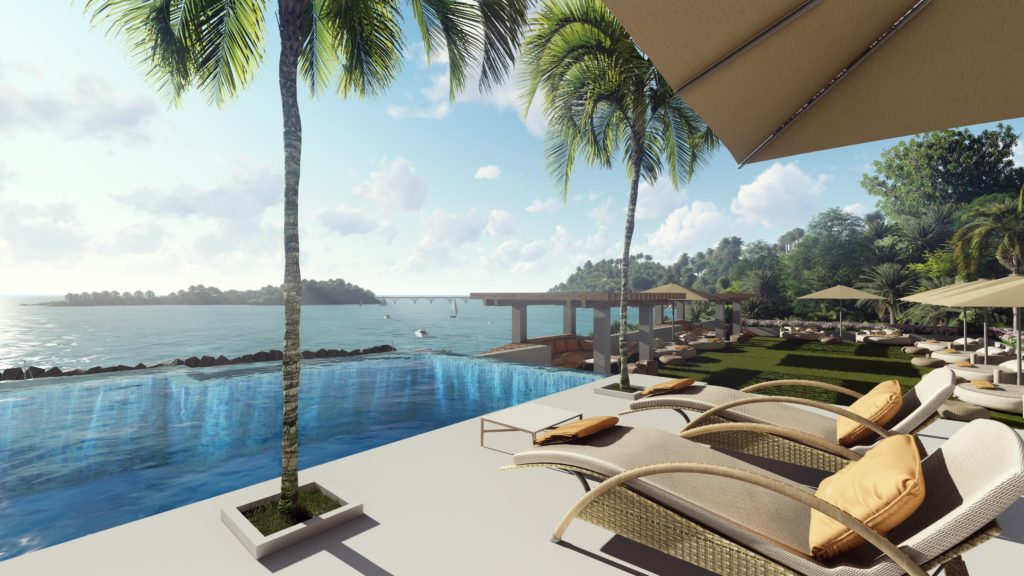 Construction on Hacienda Samaná Bay is expected to begin in early 2018. The first units are expected to be complete by July 2019.
The condo hotel units come in studio and one-bedroom floor plans. They are delivered fully furnished. Prices range start at $109,000.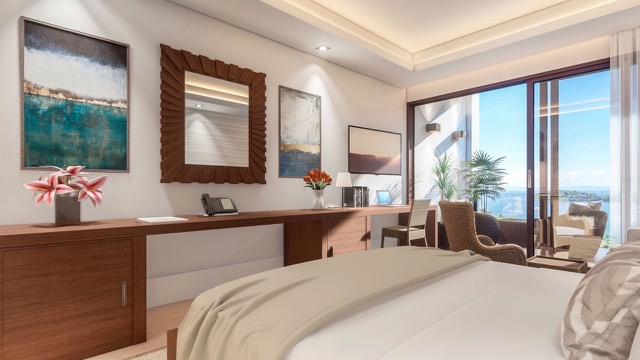 The condo units come in studio, one-bedroom and two-bedroom floor plans. Prices start at $89,000. They are delivered unfurnished, however, owners who wish to place their condo in the rental program must purchase a furnishings package, which adds $20,000 to $25,000 to the final price, depending on the size of the unit.
If you are interested in learning more about Hacienda Samaná Bay, please feel free to request our detailed data sheet. We will respond within 24 hours (usually much sooner). Contact Joel Greene at Joel@CondoHotelCenter.com or call (954) 450-1929.