Imagine owning a $2+ million, island-style, three-bedroom, waterfront home.  It's fully-furnished, comes with lavish amenities, plus grants you the exclusive use of a private boat.  It's all yours to enjoy with family and friends forever at Jimmy Johnson's Fisherman's Cove.
Sounds great, doesn't it?  All but the $2 million price tag.  The good news is these homes are being offered as deeded fractional ownership, making them surprisingly affordable.
You can become one of only 48 members of the Florida Keys' first and most exclusive private residence club.  It includes six luxurious waterfront residences. And instead of paying $2 million, you'll pay a small fraction of that amount and have an opportunity to use the home for an unlimited amount of time each year, subject to availability.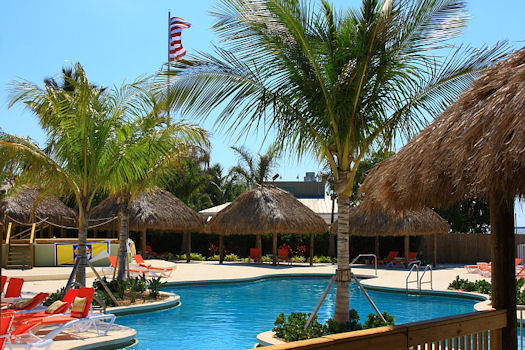 The homes have 2,300 sq. ft. of living space and are professionally decorated. They have panoramic windows and large private balconies that offer stunning water and sunset views.  They come with hardwood and marble floors and are fully furnished in Tommy Bahama island style.  The gourmet kitchen has stainless steel appliances, granite countertops, custom wood cabinetry and casual bar seating.
Additionally, Jimmy Johnson's Fisherman's Cove offers all the features of a five-star resort and more:
Spacious pool and sun deck
State-of-the-art fitness center
An attentive staff to take care of every need from pre-arrival grocery shopping to fishing guides and a boating concierge
A restaurant/lounge that's a favorite with local celebrities
A waterfront location that offers amazing sunsets and access to open waters for world-class sport fishing and diving
Use of a fully-maintained, high-performance boat, ideal for fishing, family outings or a sunset cruise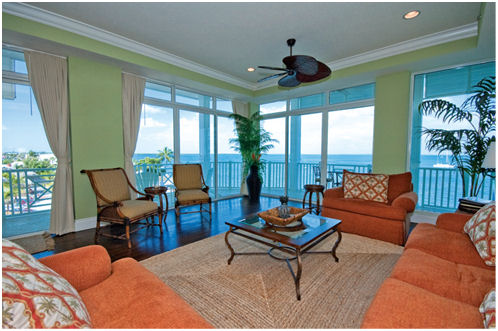 Currently, 1/8 fractions cost only $250,000. Financing for up to 50% of the purchase price is available and closings can take place within 45 days of signing the contract.
If you are interested in learning more about Jimmy Johnson's Fisherman's Cove , please feel free to request our detailed data sheet. We will respond within 24 hours (usually much sooner). Contact Joel Greene at Joel@CondoHotelCenter.com or call (954) 450-1929.