For David Burden, the chance to purchase a vast, historic estate just west of Siena, Italy, represented a dream come true.
"Anyone who ever thinks about living the good life thinks of Tuscany," says Burden, president of Colorado-based Timbers Resorts, a longtime leader in the fractional ownership and resort industry. "Castello di Casole exemplifies the essence of the region-rolling hills, a connection to the land, great food and wine, and a real sense of peace."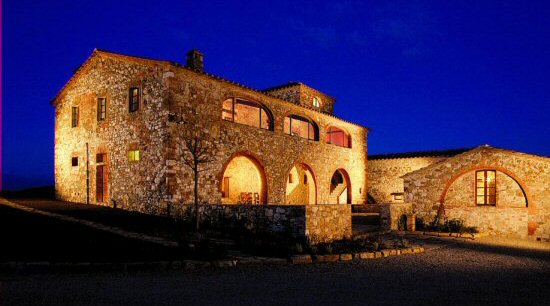 This 4,200-acre historic estate is an unmatched private resort featuring traditional and authentic restored "Casali" farmhouses. Picture stone-walled homes tucked into delicate hillsides, their terra cotta-tiled roofs gleaming before sunlit mountain backdrops, and you've only begun to imagine the inviting splendor and rustic elegance of this private Tuscan retreat.
Originally owned by the aristocratic Bargagli family from Siena, the estate's 18th century castle, which sits atop the property's highest hill, is being turned into an exclusive 41-room boutique hotel and spa.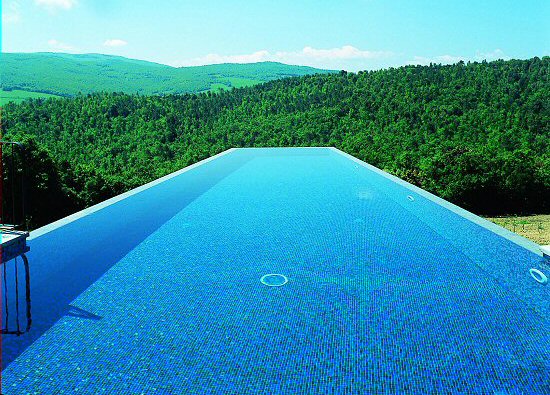 The various casali (farmhouses) originally scattered around the property were the inspiration for the 29 villas that are being restored and reconstructed. Teams of architects and artisans are transforming the structures into beautiful private homes, while maintaining as many of the original architectural details as possible, including ancient stone walls, exposed-beam ceilings and traditional terra cotta roof tiles.
"In building and restoring these villas, we've tried in every instance to remain true to the nature and heritage of Tuscany," says Burden, whose company has created such renowned destinations as The Timbers Club in Snowmass, Colo.; Esperanza Resort in Cabo San Lucas, Mexico; The Rocks Luxury Residence Club in Scottsdale, Ariz; The Orchard at Carneros in Napa Valley, CA and One Steamboat Place in Steamboat Springs, CO. "We came here with a deep respect for the land and that definitely is shown in these homes."
Each Casale is a collection of main home and outbuildings, which now serve as unique and inviting guest quarters. Indoor spaces for each family compound are 4,000 to 7,000 square feet. They are organized around a series of glass-tiled, infinity-edge heated pools and hand-set stone patios warmed by original wood-burning ovens. Each home comes with its own governante, who cooks and oversees housekeeping.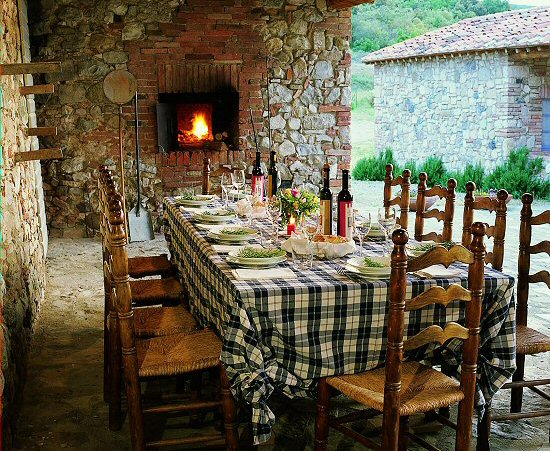 Yes, this is the quintessential Tuscan landscape-olive groves, vineyards and breathtaking vistas. Indeed, Castello di Casole produces some 10,000 bottles of exceptional wine each year and its estate-bottled extra virgin olive oil graces the dinner tables and the kitchens of each home.
A typical day at Castello di Casole? "I like to enjoy an early morning bike ride through the countryside, then return for a big Italian breakfast," says Burden. "After that, there are any number of options-a visit to one of the nearby towns or just relaxing around the pool. And then the day is topped off by a fabulous dinner, one of those typical Italian affairs that goes on for hours and hours."
Owners can also take advantage of cooking lessons, Italian language classes or, through the private multilingual concierge, arrange any activity they might desire.
Ownership at Castello di Casole is available in one-twelfth shares, starting at €290,000, which approximates to $387,129 in USD, which entitles the owner to three weeks as well as additional time based on availability.
If you are interested in learning more about this fractional, please feel free to ask specific questions or request our brochure. We will respond within 24 hours (usually much sooner). Contact Joel Greene at Joel@CondoHotelCenter.com or call (954) 450-1929.