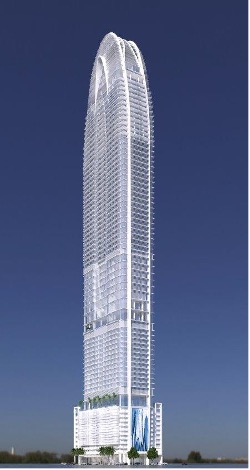 A curved apex and rippling glass facade will form the 70-story tulip-shaped Okam Tower soon to be constructed in downtown Miami. It will be an iconic, mixed-use building that includes:
293 hotel suites by Hilton Hotels & Resorts
236 condo hotel residences
149 private condo residences with 1-3 bedrooms
4 premium duplex-style penthouse residences
64,000 sq. ft. of Class A office space
Numerous amenity and entertainment levels
The developer is Okan Group, founded in 1972 by billionaire Turkish developer Bekir Okan. The company hopes to appeal to Americans seeking a second home in Florida as well as international investors looking for value opportunities in the U.S.
The condo hotel will have three amenity and entertainment levels located on the 27th, 28th and 30th floors. Owners will have access to all of the Hilton's five-star features including:
State-of-the-art fitness center and training facilities
Pool with indoor/outdoor lounges and cabanas
Full-service signature spa with marble Hamman
Gourmet restaurant
Grab-and-go café
Multiple bars
Conference, event, and meeting rooms
4,500 sq. ft. ballroom with catering/kitchen facility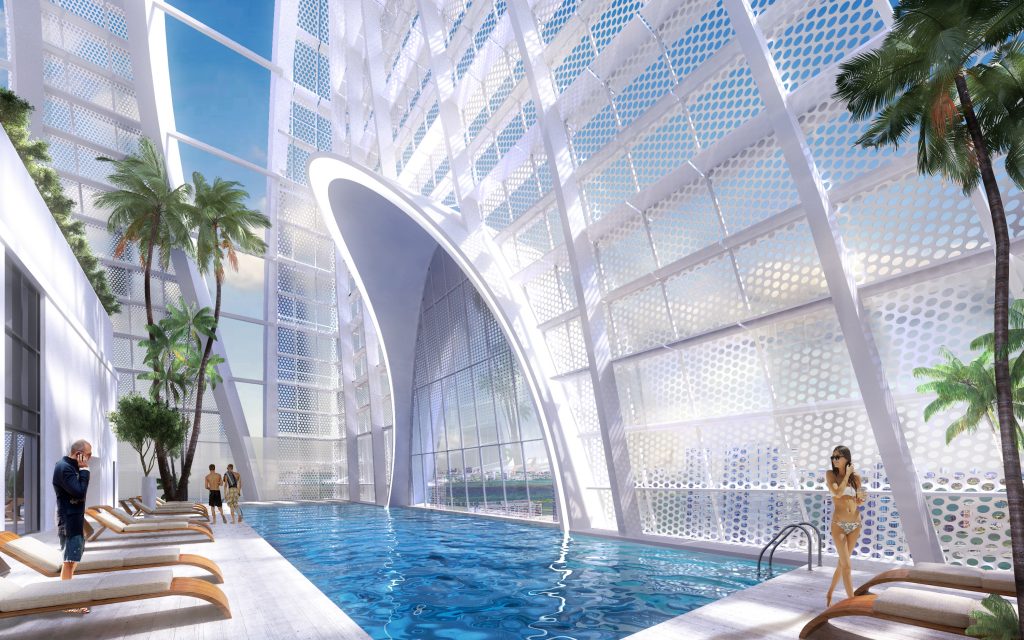 Services will include:
24-hour Hilton concierge
24-hour security
Valet parking
In-room private dining
In-room spa treatments
The condo hotel residences at Okan Tower will have open-concept designs, stylish finishes and fixtures throughout, and exquisite attention to detail. Owners of the condo hotel residences will have the option of placing their unit in Hilton's rental program for which they'll receive a portion of the revenue generated, offsetting the cost of ownership. And owners in the sky residences can live at Okan Tower year-round if they'd like, as there are no living restrictions on those units.
Okan Tower will overlook the Miami skyline and Biscayne Bay. It will be built in the center of the fast-growing downtown Arts & Entertainment district, which offers spectacular water views, world-class concerts, fine dining, designer shopping, professional sports entertainment, museums, theater and dazzling beaches.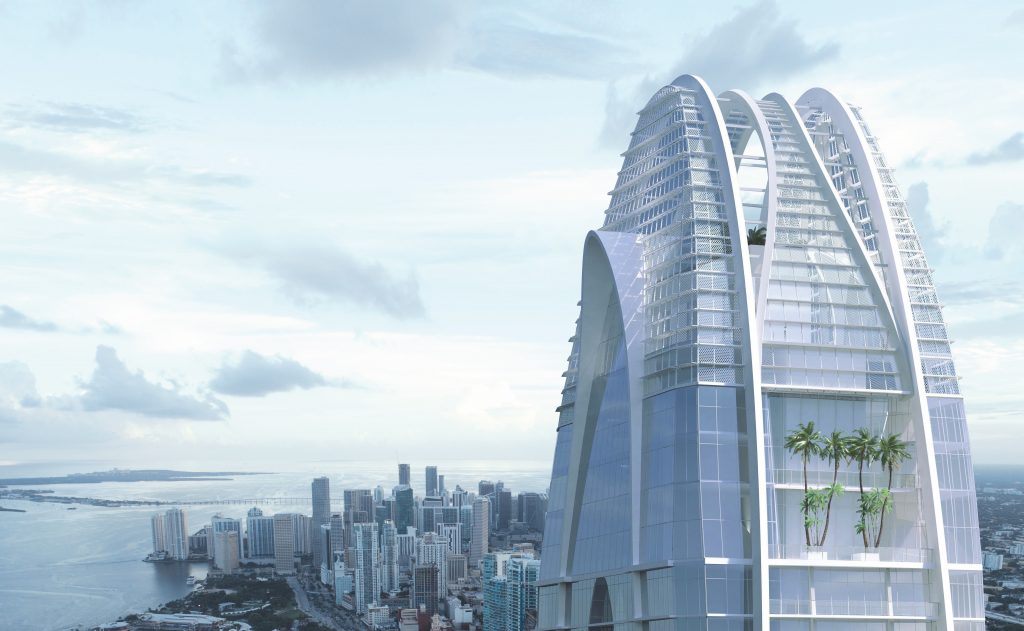 Construction on Okan Tower is expected to begin in summer 2022 and to be completed summer 2026 (subject to change).
Available are studios and one- and two-bedroom condo hotel units located on floors 36 – 50. Prices range from $398,000 to $916,000. A furniture and finishes package is required at an additional cost to be part of Hilton's rental program.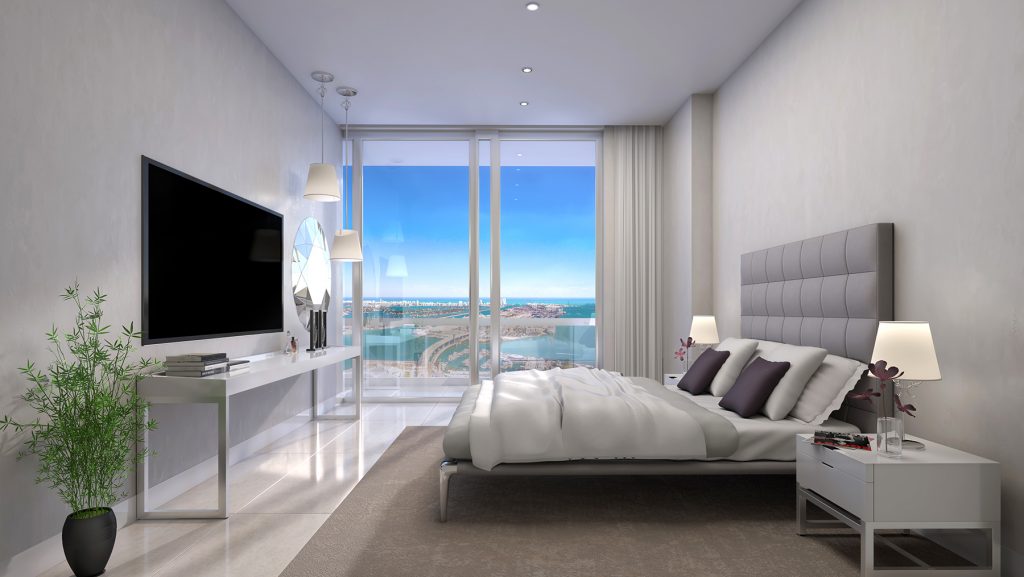 Also available are sky condo units with one- to three-bedrooms located on floors 51 – 70. They range in price from $619,000 to $1,859,000.
If you are interested in learning more about Okan Tower Miami, please feel free to ask specific questions or request our detailed data sheet. We will respond within 24 hours (usually much sooner). Contact Joel Greene at Joel@CondoHotelCenter.com or call (954) 450-1929.