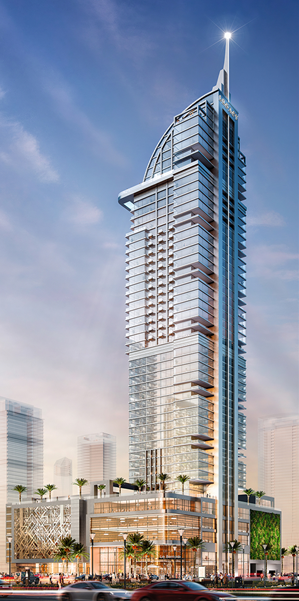 A mixed-use property, Legacy Hotel & Residences will be both a luxury hotel and a residential tower. It will have a 255-room hotel and above it, 278 branded residences, which are currently for sale. The 278 MicroLuxe® turnkey units will be delivered fully furnished.
What's intriguing about this condo hotel is that the residential units will have no living restrictions. That means owners can choose to live in their units full time or part time. Or they can rent them out as often as they'd like. And they can use their choice of rental booking platforms such as Airbnb, HomeAway and VRBO (Vacation Rentals by Owner). Traditionally, condo hotels have required owners to use the onsite hotel's rental program to rent out their unit, so this feature of Legacy is truly unique.
Legacy will be of 4.5 star quality. A tower 50 stories tall, the residences will be located on levels 26-39, offering the best views of the city.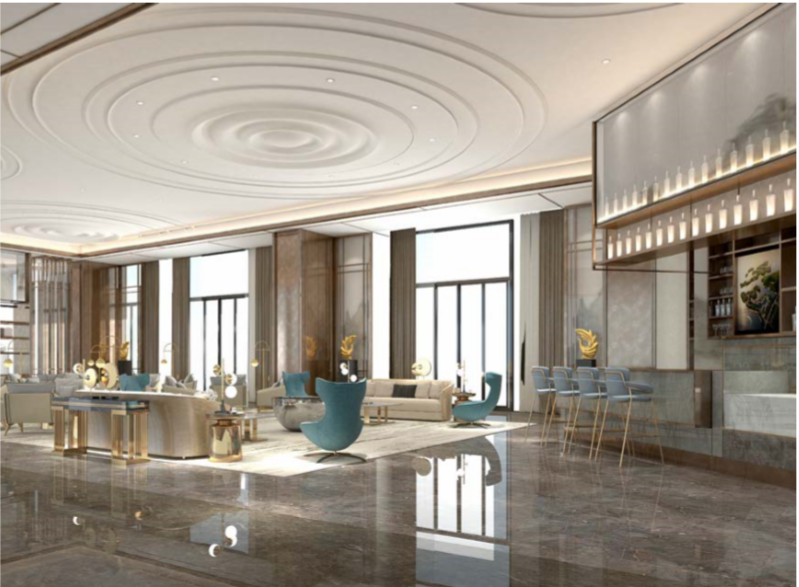 Legacy will have some amenities that are unique to Miami:
The Atrium – A seven-story, fully-enclosed glass atrium. Will include a pool, restaurant and Skybar.
Glass Pool – A cantilevered glass pool in the atrium will jut out from the rooftop deck, offering panoramic views of the city skyline from 50 stories up.
Miami's Largest Pool Deck – Spanning one full acre, the pool deck will be perched on a nine-story podium and will include three pools, a restaurant and two bars.
International Business Lounge – Ideal for social gatherings and business events.
VIP Wellness and Medical Center – Access to the best practitioners and technology for health, beauty, vitality and longevity. Includes a fitness center and full-service spa.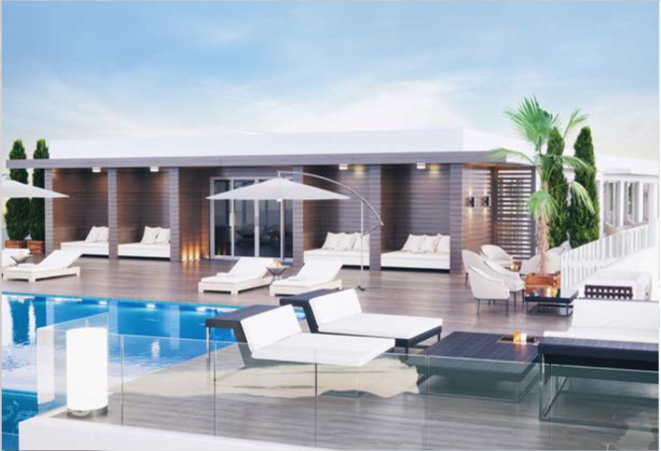 Legacy will be centrally located within Miami Worldcenter, which at 27 acres will be the largest mixed-use development in the U.S. after New York's Hudson Yards. It will encompass a convention center, entertainment, restaurants and high-end retail. A magnetic destination, it will help drive reservation demand at hotels like Legacy year-round.
The 10-block, $2 billion multi-use development in downtown Miami is already under construction, with over 800 workers reporting to the job site every day.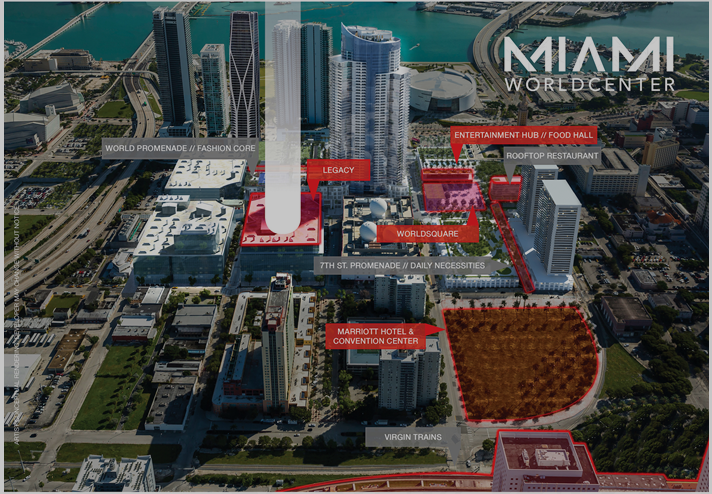 When complete, expected to be late 2021, Miami Worldcenter will include:
World Promenade – Upscale retailers and restaurants
Entertainment Hub – 90,000 sq. ft. of varied entertainment venues
Rooftop Restaurant – Chef-driven fine dining
Worldsquare – Available for community gatherings, open markets, concerts, etc.
7th St. Promenade – Hair salon, nail bar, coffee shops, ice cream shops, banks and restaurant
Marriott Marquis Hotel & Convention Center – 600,000 sq. ft. of convention space; 1,800 luxury hotel rooms
Virgin Trains – Express passenger rail service between Miami, Fort Lauderdale, West Palm Beach and Orlando
The residences at Legacy Hotel & Residences will offer the compact functionality of a micro-style home but with the fine design and exquisite finishes of a high-end, luxury condominium.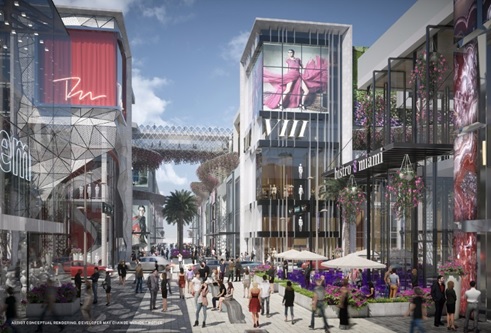 State-of-the-art digital resources and ergonomic integration will be woven into living spaces. The residences will be equipped with a full kitchen and washer and dryer.
Legacy Hotel & Residences will offer close proximity to:
The American Airlines Arena – NBA Miami Heat, concerts
Phillip and Patricia Frost Museum of Science
Adrienne Arsht Center for the Performing Arts
Freedom Tower – Contemporary art museum
Maurice A. Ferré Park – 30-acre public park
Perez Art Museum – modern and international art
Miami Bayside – Miami's #1 visited attraction; shops, restaurants, bars
Port of Miami – Largest cruise ship passenger port in the world
Brickell City Centre – $1.05 billion shopping, dining, entertainment area
Bayfront Park – 32-acre public park
As mentioned, owners will have flexibility with regard to participating in the hotel's rental program or renting out their residence through a vacation rental platform like Airbnb.
Additionally, the developer is offering an attractive leaseback program in which owners receive a guaranteed return of 8% of their purchase price, about a 5% net return, for 24 months.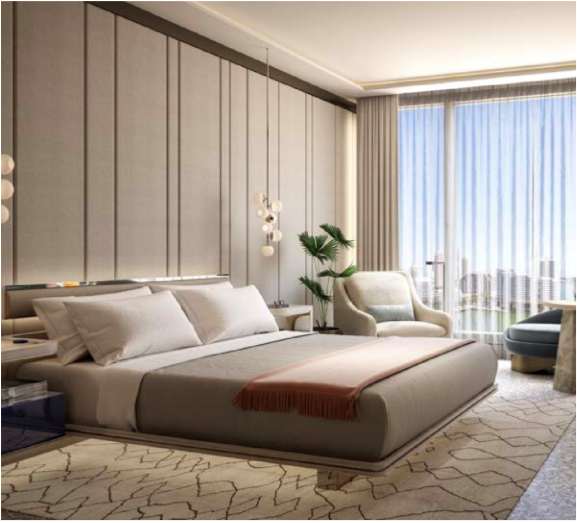 Construction on Legacy is expected to begin in summer 2020. It should be complete around the middle of 2023. The residential units range from studios to two-bedroom duplexes and 362 to 950 square feet. The prices range from $318,000 to $880,000.
If you are interested in learning more about Legacy Hotel & Residences, please feel free to ask specific questions or request our detailed data sheet. We will respond within 24 hours (usually much sooner). Contact Joel Greene at Joel@CondoHotelCenter.com or call (954) 450-1929.