A Comprehensive Guide to Evaluating the Condo Hotel Units for Sale at Sycamore Orlando Resort
…
The opportunity to own a vacation home near Walt Disney World and Orlando's many other attractions at an affordable price has made this the area's hottest property. The condo hotel units are currently being sold at pre-construction prices, making them all the more appealing.
We've received numerous inquiries on Sycamore Orlando Resort since we first announced availability. Below we answer some of the most common questions we've been asked about this condo hotel.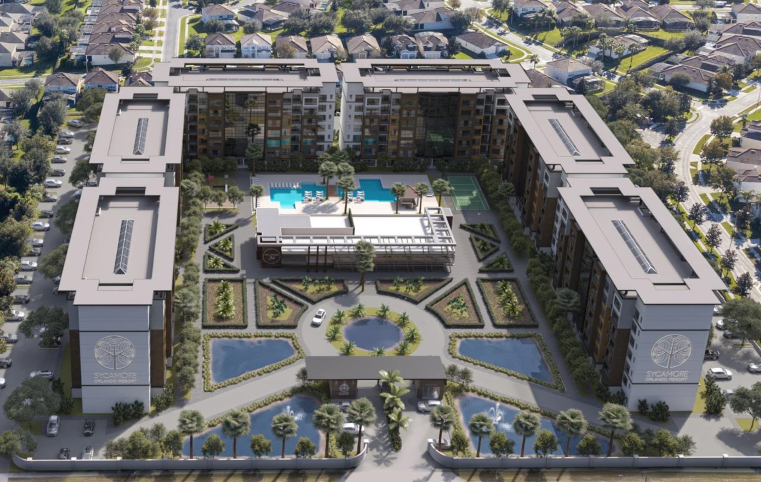 How big is Sycamore Orlando Resort?
It will span almost 10 acres.
How many buildings will it have?
In total, there will be 6 residential buildings, each with 7 stories containing 8-10 condo hotel units per floor. There will also be an amenities building with 25,000 sq. ft. of entertainment space spread over 3 floors. That's where you'll find the spa, hair salon, fitness center, etc.
How many condo hotel units will Sycamore Orlando Resort have?
It will have a total of 380 condo hotel units.
How do these units differ from owning a traditional condo in Orlando?
Traditional condos are primarily for use by the owner. If the owner chooses to rent out the unit, he is usually restricted to long-term renters of six months to a year.
With a condo hotel, whenever you're not using your unit, you can place it in the hotel's rental program and receive a percentage of the revenue it generates. Thus, your vacation home helps pay for itself.
Do I have a choice about participating in the rental program for the condo hotel?
Yes. You can decide whether you want your unit to be rented out. If you decide to participate, your usage is restricted to a maximum of 60 days per year. There's also a leaseback program available for the first two years (which is explained in more detail later). The leaseback program has a 30-day usage limit for owners.
If you don't want to put your condo hotel unit in the rental program, you can use it up to six consecutive months. Then, if you wish to stay longer, you'll just need to check out for a day (to meet city regulations), and then check back in (a mere formality) to begin another six-month period of occupancy.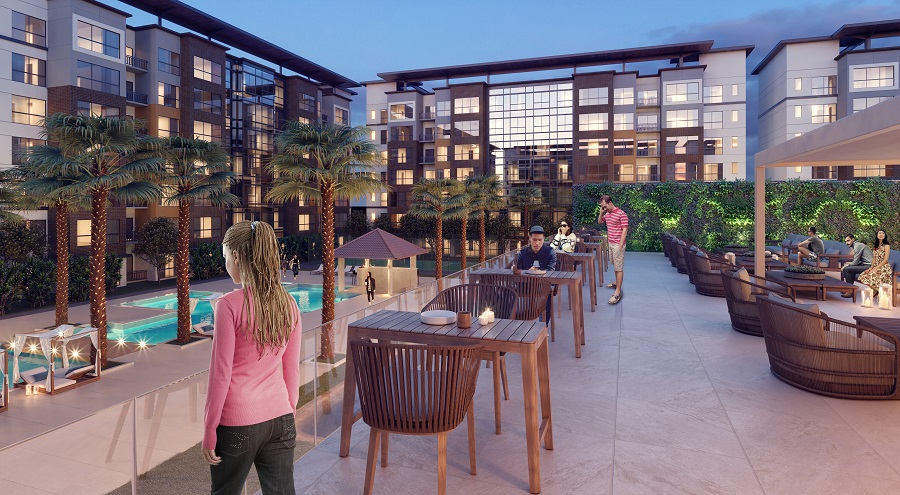 You mentioned that Sycamore has a leaseback program. How does that work?
For two years after completion of the property, 2020-2021 or 2021-2022, depending on the building in which the unit purchased is located, Sycamore Orlando Resort will guarantee a 10% return based on purchase price.
If profits are higher than 10%, the extra will go to the buyer. As an added incentive, the seller will also cover all property expenses during this period including HOA, insurance and rental fees on all phase one purchases..
And there's one more incentive for buyers at Sycamore. Buyers who put 50% or more cash down at contract, will get a builder incentive at closing of $6,000 for the purchase of a one bedroom unit, $10,000 for the purchase of two bedrooms and $12,000 for the purchase of a three bedroom unit.
Why does Sycamore offer a leaseback program?
The reason Sycamore's developer and so many condo hotel developers offer a leaseback program is because they recognize that it can take a year-plus of marketing and visibility for the hotel rental program to get up to speed so condo hotel unit owners see significant revenue.
With a leaseback program, that risk is removed. The developer provides a guaranteed rate of return for a specified period of time so that the owner can be confident of receiving revenue from day 1.
What amenities will Sycamore Orlando Resort have?
You can expect the resort to have comparable features to any upscale hotel property. That includes: multiple swimming pools, multiple restaurants, a full-service spa, a fully-equipped fitness center with indoor sauna and Jacuzzi, a tennis court, a kids' club with game room and activities, a hair salon and convention center for special events.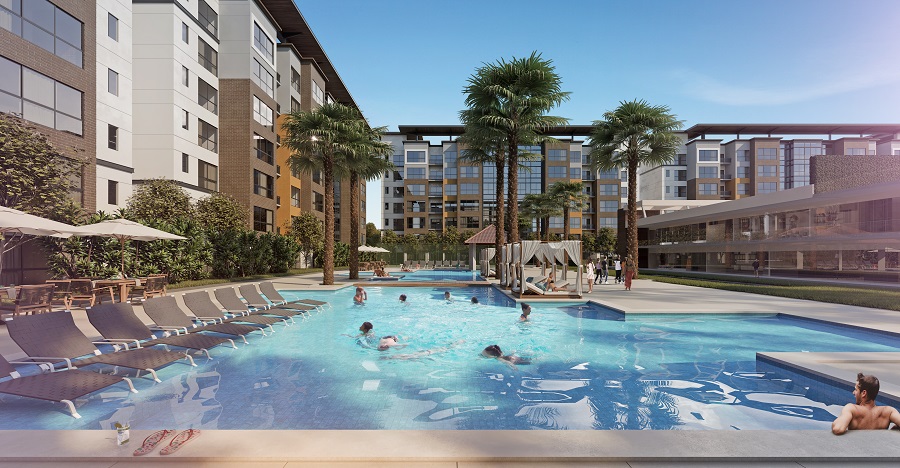 Will Sycamore offer the same types of services you typically get in a hotel?
It will have 24/7 concierge services, daily room service and shuttle services to the airport and Disney.
What will the individual condo hotel units have?
They will feature contemporary designs with open-concept living areas. They'll come with upscale appliances, flooring, cabinetry and counter tops.
If you plan to place your unit in the rental program, you'll be required to purchase one of the available furnishing packages, so that like a hotel, all units being rented out are consistent in decor and features.
Can I bring my dog to Sycamore Orlando Resort?
Yes, Sycamore is pet-friendly.
Does the resort have parking?
Yes, you get one self-parking spot with the purchase of your condo hotel unit.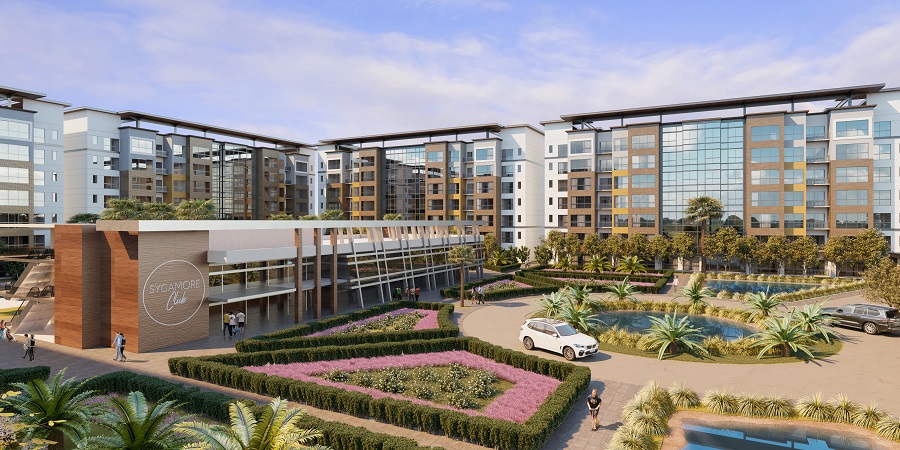 Where is Sycamore Orlando Resort located?
The resort's location is outstanding, the perfect place to spend a vacation. Over 75 million visitors came to Orlando in 2018, making it the most visited city in the U.S.
If you're interested in participating in the condo hotel rental, program, those types of numbers help ensure you'll see significant rent revenue. And if you're just interested in a condo hotel for your own vacation home, you can be confident you're choosing a place with much to offer.
Sycamore's location is minutes from Disney World, SeaWorld and Universal Studios' theme parks as well as Blizzard Beach, Typhoon Lagoon and Volcano Bay water parks. There are literally hundreds of other attractions, too numerous to mention, all within a stone's throw.
Orlando also offers a wide array of dining, shopping and nightlife venues. You will never be bored in Orlando!
Here are a few more interesting facts about Orlando:
Orlando has a vibrant, downtown core including community venues that host sporting events, concerts and plays: Amway Center, home of the Orlando Magic and the top-ranked NBA sports facility; Dr. Phillips Center for the Performing Arts; Camping World Stadium; and the Orlando City Soccer Stadium.
Orlando is home to 3 professional major-league teams: NBA Orlando Magic, MLS Orlando City Lions and NWSL Orlando Pride — as well as the Solar Bears hockey team, professional ballet, philharmonic orchestra and touring Broadway series.
Known as "The City Beautiful" and "The Theme Park Capital of the World," Orlando gets more than 70 million tourists every year, including 6.5 million from outside the U.S.
How close is Sycamore Orlando Resort to an airport?
It's under 30 minutes to Orlando International Airport (OIA), which offers daily flights to and from hundreds of U.S., Europe, and South and Central America cities.
OIA is ranked as the 2nd busiest passenger airport in Florida, the 14th busiest in the nation and the 43rd busiest in the world. It is the also the 5th largest airport for domestic origin and destination.
Is this resort eligible for EB5 visa approvals?
Yes! Sycamore Orlando Resort is an approved project for EB5 visas, which offers a fast-track method for eligible immigrant investors to become lawful permanent residents. We have more detailed information available upon request.
What is the construction schedule for Sycamore?
The developer has already received pre-approval on the project and is working toward receiving work permits. Groundbreaking is anticipated for March/April 2020. Different buildings of the resort will be completed at different times.
The first building will be done by June 2021 and the last by June 202. Keep in mind that construction schedules are subject to external factors such as weather delays, permitting issues, financing approvals, etc.
How big are the condo hotel units?
The units at Sycamore Orlando Resort will have 1 to 3 bedrooms, able to accommodate 6 to 10 people. They range in size from 680 sq. ft. to 1,483 sq. ft.
It bears mentioning that this is one of the few condo hotels in Orlando offering 1-bedroom units, albeit a limited quantity. Most have more to accommodate more people for rental purposes. The benefit is that this property has some of the most affordable condo hotel units on the market in Orlando.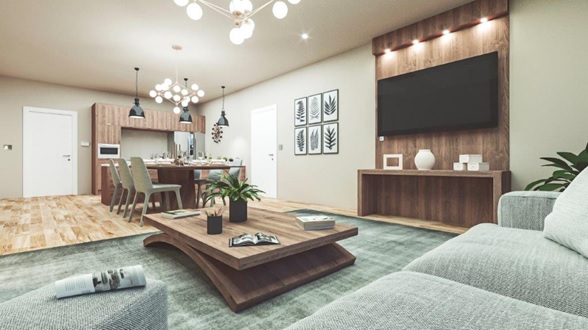 How much are the condo hotel units?
Prices at Sycamore start at just under $200,000 for the 1-bedroom units all the way up to $392,514 for the largest 3-bedroom, 3-bath units. (Prices do not include furnishings.) Demand for the highly affordable 1-bedroom units has been great, and there is a limited supply; something to keep in mind if that's the size that interests you.
Additionally, you should know that these are first-tier, pre-construction prices subject to change. Like most condo hotels, upon reaching certain sales thresholds, the developer is likely to increase prices. As sales have been brisk, this could be at any time and also at multiple times.
How can I reserve a Sycamore condo hotel unit for purchase?
If you're a U.S. buyer, you need 30% down and 70% at completion. For foreign nationals, you need 40% down and 60% at completion. The good news is there are no installment payments due until completion.
What's the next step if I'm interested in learning more?
Contact Joel Greene, real estate broker, to request his detailed data sheet. His data sheet has many more specifics and photos than provided here.
Joel can also answer any questions you have, arrange a site tour, and help you select from available inventory should you decide to reserve a unit. Contact Joel at Joel@CondoHotelCenter.com or (954) 450-1929.
If you are a realtor, please be advised that the information on this web page and on the data sheet is copyrighted.
© Condo Hotel Center. All rights reserved. No portion of this web page or the Sycamore Orlando Resort data sheet may be reproduced, exhibited or distributed without the express written permission of Condo Hotel Center. Condo Hotel Center takes copyright infringement seriously. Violators will be prosecuted to the fullest extent of the law.
Although Condo Hotel Center believes the information contained on this web page to be accurate and complete, Condo Hotel Center can make no such guarantee. All features and descriptions are subject to change.
Please speak with your personal legal and financial advisors to determine whether this property is suitable for your objectives.
If you are interested in learning more about Sycamore Orlando Resort, please feel free to ask specific questions or request our detailed data sheet. We will respond within 24 hours (usually much sooner). Contact Joel Greene at Joel@CondoHotelCenter.com or call (954) 450-1929.