Is is true that some Dubai condo hotels offer guaranteed annual returns to the owners of their condo hotel units?
 Yes, however, this is more the exception than the rule.  The very first condo hotels guaranteed 8% to 10% annual returns for the first three years of ownership, presumably until the hotel was up, running and had established a strong customer base.
The most recent condo hotel developments are not offering guarantees.  Why?  Because they don't have to.  The condo hotels are selling very well without them.  Most hospitality studies are actually projecting returns closer to 15% per annum, so buyers are comfortable making the purchase without the guarantee.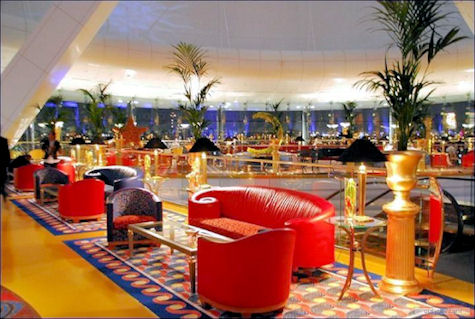 Photo by Rashid Shah
Personally, I see the guarantee as the cherry on a hot fudge sundae.  Sundaes are good, but the cherry makes them even better. Now, if there were no more cherries, would I pass on the ice cream sundae or would I still want it regardless?  You know the answer.  (Oh great, now I'm in the mood for desert.) If you are interested in learning more about Dubai condo hotels, you'll want to check out the website we dedicated to this very subject, www.CondoHotelsDubai.com.
The above question was submitted via e-mail by a visitor to www.condohotelcenter.com. The answer was prepared by Joel Greene, a licensed real estate broker with Condo Hotel Center which specializes in the sale of condo hotel units and fractional ownerships in private residence clubs.