Yoo Santo Domingo
New Condo Hotel in the Dominican Republic
Guaranteed Returns for 10 Years
September 6, 2017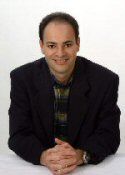 Hi, Joel Greene here from Condo Hotel Center. I hope you've been enjoying your summer. The highlight for me was a cruise our family took that included two days in Havana, Cuba. It was fascinating.
I grew up in Miami Beach where many of my friends were Cuban. Their families all had stories of life in Cuba and how they'd managed to escape Castro and make their way to Florida. Having an opportunity to see their homeland and to also know that Cuba is finally making positive strides to change was truly heartwarming.
The property I have for you today is located just 50 miles off the east coast of Cuba in the Dominican Republic. It's a condo hotel offering guaranteed returns between 4%-6% for 10 years with flexible owner usage. Read on for details.
Luxury Condo Hotel
Yoo Santo Domingo will be a five-star quality, full-service property located in the heart of the Dominican Republic's largest city, Santo Domingo. A mixed-use building, it will have two high-end retail anchor tenants on the ground floor, a conference center on the second floor and a full complement of amenities on the rooftop. Other features include:
Living room lobby featuring "Blue Room Bar"
Art deco-inspired cigar lounge
State-of-the-art function and event space
Rooftop infinity pool
Rooftop indoor/outdoor gym and wellness center
Rooftop restaurant and lounge, the first in Santo Domingo
250 residence parking spaces
24-hour security, room service, airport shuttle
The individual condo hotel units will come fully designed and furnished. They will include top-notch kitchen appliances and equipment (cutlery, glasses, etc.).
Yoo Worldwide is a well-respected residential design brand that has created 82 residential communities in 57 cities across 34 countries.
A Convenient Location
The location for Yoo Santo Domingo is in an upscale area of high-rises just steps from the prestigious Blue Mall. Blue Mall offers the best shopping, culinary and nightlife experiences in the city.
Yoo is only 15 minutes from the Colonial Zone, the historic neighborhood of Santo Domingo and the oldest permanent European settlement in the western hemisphere.  It has been declared a World Heritage Site by UNESCO due its large number of landmarks including cathedrals, forts and residences that date all the way back to the 1500s.
The D.R. is a geographically dynamic place with high mountains, fertile valleys and beautiful beaches. It is home to some of the largest and most diverse parks in all the Caribbean.  Outdoor activities are abundantly available, offering golfing, hiking, mountain biking, river rafting, surfing, whale watching, diving and snorkeling.
Rental Program
Owners of condo hotel units at Yoo Santo Domingo can live in their home. Or they may choose to participate in the optional, lease-back rental program, which offers guaranteed returns between 4%-6% with flexible usage.
Owners will select their preference to use their units for:
60 days per year and receive a 4% return
30 days per year and receive a 5% return
No usage and receive a 6% return
The returns are guaranteed for the first 10 years of ownership and will be paid quarterly.
First-Tier Prices 
Construction on Yoo Santo Domingo began in April 2017. It is expected to be complete in the fall of 2019.
The condo hotel units will all have one bedroom and one bathroom, with floor plans ranging in size from 753 sq. ft. to 990 sq. ft.  First-tier prices go from $325,000 to $425,000 with all furnishings and household appliances included.
A $5,000 reservation fee provides the right to choose your unit on selection day at the end of September. Additional deposits are due at various construction stages, with the final 40% due upon delivery of the unit along with the title and keys.
Want to know more? Request my detailed data sheet on Yoo Santo Domingo below.
Request the Yoo Santo Domingo data sheet here.
Summer's End
The summer flew by but I'm grateful for our family cruise to Cuba and for having my girls home for a few months. Jackie and I helped them move back to their dorm at the University of Central Florida last week.
If you're interested in today's featured property, please request the Yoo Santo Domingo data sheet.
Or, if you're seeking a different type of property or location, just give me a call. I'm happy to provide you with detailed information about condo hotels, condos and investment properties currently on the market.
Enjoy the rest of the summer and have a sunny day!
Joel Greene
Licensed Real Estate Broker
Condo Hotel Center
1368 NW 165th Ave.
Pembroke Pines, FL 33028
(954) 450-1929
Joel@CondoHotelCenter.com
www.CondoHotelCenter.com
Want to know more about me? Click below://www.condohotelcenter.com/joel-greene.html
© Condo Hotel Center. All rights reserved. No portion of this Property Alert newsletter may be reproduced, exhibited or distributed without the express written permission of Condo Hotel Center. Condo Hotel Center takes copyright infringement seriously. Violators will be prosecuted to the fullest extent of the law.Although Condo Hotel Center believes the information contained in this Property Alert newsletter to be accurate and complete, Condo Hotel Center can make no such guarantee. All features and descriptions are subject to change.Please speak with your personal legal and financial advisors to determine whether this property is suitable for your objectives.