Woodland Village – Village Des Bois Retirement Village
Senior Housing with 8% Guaranteed Return for 40 Months
March 8, 2018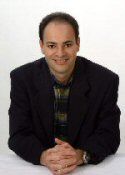 Hello. Joel Greene here from Condo Hotel Center. If you're like me, you enjoyed watching the winter Olympics the past few weeks from Pyeongchang, South Korea. Some of those sports are amazing!
I think before every Olympic event they should send out one average person to perform the upcoming sport, who will likely fail miserably. That way we'll have a lot more appreciation for the professional athlete who then proceeds to do the sport with relative ease. Am I right?
As you probably are aware, the U.S. came in fourth in the Olympics medal count. We just missed making the top 3 when Canada edged us out. And that brings me to today's featured property, which happens to be in Ontario, Canada.
Before you start thinking, "I don't want to move to Canada, even if they have lots of Olympic medalists," consider this property more as an affordable real estate investment then your future home.
About the Community
Woodland Village-Village des Bois in northeastern Ontario will be a community of detached bungalows that offers a wonderful home option for people in their maturing years. It is designed to accommodate every stage of life for people 55 and older, from residents still active and who are capable of independent living as well as those who require further wellness or medical services as they age.
Located on the Mattagami River, Smooth Rock Falls is about a one-hour flight north of Toronto. Woodland Village is located near Hôspital de Smooth Rock Falls, which will offer village residents many a la carte options including:
Personal support services
Home care
Medicine allocation
Meal plans 3 X a day
Laundry services
Grocery delivery
Transportation
Exercise routines
Senior clubs and outings
Hairdressing
As an Investment
I realize most people don't think about retiring to Smooth Rock Falls, Canada. It's not exactly the Florida of the north. But Canadians do think about retiring in Canada. For that reason, and because affordable housing for the elderly is limited in Canada, Woodland Village could be an investment worthy of your consideration.
The homes in Woodland Village come with an optional seller leaseback program:
Guaranteed tenants for 40 months at $1,000 CAD rent ($776 USD) regardless of which sized unit you purchase, guaranteed by the developer and held in a trust.
No property management fee for the first 40 months.
No real estate taxes for the first 3 years.
When the leaseback program is combined with the real estate tax waiver, it equates to over an 8% return on investment for the first 40 months.
Additionally, U.S. Buyers should note that 1 USD = 1.288 CAD or 1 CAD = 0.776 USD. For U.S. buyers this means your real purchase price after considering currency exchange rates will be about 20% less.
Homes Customized for Seniors
The homes will be built with seniors in mind with easily accessible features such as wider spaces for wheelchair/walker accessibility, lower kitchen cabinets, outlets at eye-leveland a voice-activated assistant like Google Home.
Bathrooms will have shower options such as grab bars and roll-in accessibility. Owners will have a variety of options to choose from with regard to appliances, flooring and finishes.
Construction Status
Construction on the first seven detached homes will be started in June 2018. They are expected to take four months to build, which makes them move-in ready by October 2018.
Eventually Woodland Village will have a total of 80 homes. The complete buildout is expected to take five years to be done.
Extremely Affordable
The homes come in floor plans with one to three bedrooms and 560 sq. ft. to 1,200 sq. ft. Prices range from $149,000 CAD ($115,684 USD) to $199,000 CAD ($154,504 USD). Please note that prices in dollars are subject to fluctuation based on exchange rates.
Want to know more about this unique investment? Just request my data sheet below.
Request the Woodland Village data sheet here.
I've Found My Sport!
If you recall, at the top of this write-up, I gave my suggestion of having an average person attempt each Olympic sport before having the real athletes do their stuff, so as to inform the viewer of the sport's difficulty.
Taking that idea a bit farther, I think I could be the person chosen to demonstrate a sport, such as figure skating. Below I've pasted a photo from the beginning of one of the Olympic skater's routines. I don't want to sound like I'm bragging, but I really think I could pull this off.
As always, thank you for your interest in the properties I showcase. If you're interested in learning about other real estate investment opportunities or possibly a vacation home in South Florida, I hope you'll give me a call.
I can quickly bring you up to speed on what inventory is available and what is a best buy. I would like to think if there were a real estate Olympics, I'd be in the running for gold. Crowd roars: "Joel! Joel! Joel!…"
Have a sunny day!
Joel Greene
Licensed Real Estate Broker
Condo Hotel Center
1368 NW 165th Ave.
Pembroke Pines, FL 33028
(954) 450-1929
Joel@CondoHotelCenter.com
www.CondoHotelCenter.com
Want to know more about me? Click below:   //www.condohotelcenter.com/joel-greene.html
© Condo Hotel Center. All rights reserved. No portion of this Property Alert newsletter may be reproduced, exhibited or distributed without the express written permission of Condo Hotel Center. Condo Hotel Center takes copyright infringement seriously. Violators will be prosecuted to the fullest extent of the law.Although Condo Hotel Center believes the information contained in this Property Alert newsletter to be accurate and complete, Condo Hotel Center can make no such guarantee. All features and descriptions are subject to change. Please speak with your personal legal and financial advisors to determine whether this property is suitable for your objectives.