Timbers Kiawah Ocean Club & Residences
Kiawah Island, South Carolina Private Residence Club
November 30, 2017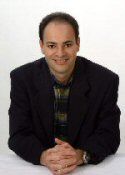 Hello. Joel Greene here from Condo Hotel Center. I hope you're enjoying the holiday season.
Having had a few days off last week, I was catching up on my reading and came across an interesting list of statements designed to make you think.
I'm not talking about any deep, philosophical theories here. By now you surely know I'm not that deep. These were just random comments that make you pause a second and reflect on their accuracy.
Consider these head-scratchers:
The only reason I look at a bad driver after I pass them is to see if I can confirm a stereotype.
Sleeping in is considered lazy, but going to bed early is not.
Your right elbow has never been touched by your right hand? (Go ahead. Try it. I'll wait.)
A pizza is circular, but everyone eats it from the inside out. Everyone's first bite starts at the exact center of the pizza.
Most people's first word of the year is "Happy."
See what I mean? They get you thinking, don't they?
Today's featured property will get you thinking too, that is, if you're looking for a large, ultra-luxurious, oceanfront vacation home made practical through fractional ownership. Read on for details.
Kiawah Island Oceanfront Resort
Timbers Kiawah Ocean Club & Residences is the first private residence club to be built oceanfront on Kiawah Island, a 13-square mile barrier island just 25 miles southwest of Charleston, South Carolina.
The residence club will be built to a five-star quality level. It will consist of 21 contemporary residences, currently under construction, and each will offer impressive views of the Atlantic Ocean and be just steps from the sand.
Timbers Kiawah Ocean Club & Residences is being sold as fractional ownership, which means buyers can choose from either of two options:
3-bedroom residences – 1/9th deeded ownership – 4 planned weeks per year
4-bedroom penthouses – 1/6th deeded ownership – 6 planned weeks per year
Unlimited additional weeks based on availability come with both types of ownership.
The beauty of a private residence club/fractional ownership is that it makes an exceptionally large, luxurious home more affordable. It's also a practical way to own a vacation home that you plan to use only four to six weeks per year.
Best of all, you never have to worry about maintenance and upkeep. A management company takes care of all the hassles of vacation-home ownership so you can truly enjoy your time off.
Resort Amenities
The Beach Club is the focal point of Timbers Kiawah Ocean Club & Residences. It will have the following amenities:
Oceanfront pool with jetted spa
Terraced bar and grill
Outdoor dining
Clubhouse with a central lounge area
State-of-the-art fitness center
Timbers Tykes Room
Temperature-controlled wine storage room
As a Timbers Kiawah owner, you would also have access to all that Kiawah Island has to offer including:
10 miles of beaches
7 world-class golf courses
123 acres of parks and trails
Boating, kayaking and paddle boarding
Crabbing and fishing
Tennis courts
Charter fishing boats
3 full-service spas
Numerous restaurants
Retail shops
Freshfields Village town center for shopping and dining
A full-service, gated resort, Timbers Kiawah also has:
24-hour security
Concierge
Valet and doormen
Beach and pool-side services
Daily maid service
Exceptional Residences
The Timbers Kiawah residences provide the convenience of effortless turnkey living. They come fully-furnished including well-equipped kitchens.
They feature open floor plans with sophisticated style, contemporary decor and expansive decks perfect for year-round, indoor-outdoor living.
Life at Timbers Kiawah is simple: the beach, golf, a bike ride and an excursion to Charleston, with all its history, culinary delights and shopping.
Trade Time within the Timbers Collection
For nearly two decades, Timbers Resorts has been building vacation homes in unique destinations. Timbers Kiawah will be the newest addition to the Timbers Collection.
Owners will be able to participate in the Timbers Reciprocity Program, which allows trading time to visit other Timbers destinations. There are currently 15 other beach, mountain, leisure and golf properties including resorts in Hawaii, Florida, California, Colorado and Italy.
Construction Status and Pricing
Construction on Timbers Kiawah Ocean Club & Residences began in February 2017 and should be complete by September 2018. Choose from two types of residences:
3-bedroom residence – 2,200 sq. ft. plus 400 sq. ft. terrace, includes 4 planned weeks of use per year and unlimited additional weeks based on availability, $475,000 with $16,755 annual dues
4-bedroom penthouse – 3,780 sq. ft. plus 1,600 sq. ft. terrace, includes 6 planned weeks of use per year and unlimited additional weeks based on availability, $1,285,000 with $36,825 annual dues
Want to know more? I've got plenty of details. Just request my data sheet below.
Request the Timbers Kiawah Ocean Club & Residences data sheet here.
Things That Make You Go Hmmm
I started this write-up with a few random statements designed to make you think. Here are a few more gems that came from the same list:
If you're over 30, you were alive before every dog in the world today.
The reason the washing machine only eats one sock is because when it eats the whole pair you never notice.
The object of golf is to play the least amount of golf.
Asking someone, "Where are you?" is a recent thing. Before we had cell phones, the only way we could talk to people is if we knew where they were.
When drone technology becomes cheap enough, hands-free umbrellas are going to be awesome!
Most people are buried in a nice suit or dress. So a zombie apocalypse would be a formal event.
Just a few fun thoughts for you to ponder in your idle time. As always, thank you for your interest in the properties we showcase at Condo Hotel Center. If you want more details about Timbers Kiawah Ocean Club & Residences, request the data sheet here.
Or, if you're interested in other types of developments whether for a primary home, second home or investment, just give me a call, and I'll be glad to tell you what's available.
Have a sunny day!
Joel Greene
Licensed Real Estate Broker
Condo Hotel Center
1368 NW 165th Ave.
Pembroke Pines, FL 33028
(954) 450-1929
Joel@CondoHotelCenter.com
www.CondoHotelCenter.com
Want to know more about me? Click below:   //www.condohotelcenter.com/joel-greene.html
© Condo Hotel Center. All rights reserved. No portion of this Property Alert newsletter may be reproduced, exhibited or distributed without the express written permission of Condo Hotel Center. Condo Hotel Center takes copyright infringement seriously. Violators will be prosecuted to the fullest extent of the law.Although Condo Hotel Center believes the information contained in this Property Alert newsletter to be accurate and complete, Condo Hotel Center can make no such guarantee. All features and descriptions are subject to change. Please speak with your personal legal and financial advisors to determine whether this property is suitable for your objectives.