Timbers Kauai – Ocean Club & Residences, Hawaii
Own a Fractional Vacation Home, From $355,000
June 13, 2017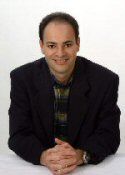 Hello. Joel Greene here from Condo Hotel Center.
Do you remember the movie Jurassic Park or any of its three sequels? I loved those flicks.
In case you're not familiar with them, they centered on a disastrous attempt to create an island theme park populated by dinosaurs created from prehistoric DNA. Crazy stuff but done so well in these movies, you could easily become a believer.
In an interview, director Steven Spielberg said he originally considered filming Jurassic Park in Costa Rica because that's where Michael Crichton's book had been set, but he had concerns about road infrastructure and accessibility.
After searching numerous locations around the world for one that had lush valleys, tropical vegetation and wide open spaces suitable for dinosaurs to roam, Spielberg instead chose a location in the U.S.  It turned out to be an excellent choice, and the Jurassic Park franchise is said to have made over $2 billion dollars.
Ultimately, Spielberg chose to shoot the movies in Kauai, the smallest and arguably most beautiful of the four major Hawaiian islands. And Kauai just happens to be where today's featured property is located. Read on for details.
Timbers Kauai Fractionals
Destined to become Kauai's premier oceanfront private residence club, Timbers Kauai – Ocean Club & Residences is a stunning, fractional ownership development.
It is comprised of three buildings, which include a mix of 47 luxury condominiums and townhomes.  As fractionals, they offer the opportunity to buy a high-end vacation home in a fabulous destination and only pay a small portion of what whole ownership would cost. Plus all amenities and upkeep are handled for you, so it's a hassle-free second home.
Timbers Kauai will span almost 10 acres and will be part of a 450-acre resort community with breathtaking panoramic views of the ocean and mountains. The residences will be located along a 38-acre navigable lagoon with water taxi service available throughout the resort.
Resort Amenities
Timbers Kauai will offer five-star amenities and services. Amenities include:
Beach club with valet services & surfing lessons
Ocean Club restaurant
Private owner's lounge
Owner's rooftop lanai and other gathering spaces
A private island in the lagoon
Multiple pools at the edge of the Pacific
Pool Grille
State-of-the-art fitness facility
Wellness spa, sunrise yoga and wellness programs
Keiki Adventure Club for children
Timbers Kauai will also have 24-hour security, private concierge services and airport transportation.
A Nicklaus Golf Course
Timbers Kauai is nestled between the 15th green and the 16th tee of the Hokuala Ocean Course, a signature Jack Nicklaus-designed gem.  The course was named one of the 12 most beautiful courses in the world by MSN Travel.
A new lagoon-side clubhouse will soon be added to the golf course with a pro shop and bar & grille. The clubhouse will also have three tennis courts. Owners at Timbers Kauai have the option of taking a water taxi from their residence to check in for their tee time or tennis lesson.
Upscale Features & Furnishings
Residence interiors will feature a blend of contemporary and island styles that honor indoor-outdoor living. Each residence will have a generous private lanai, creating a seamless backdrop of both the sea and sky.
The exquisitely furnished oceanfront residences will contain:
Granite kitchen countertops
Marble and travertine flooring in bathrooms
Rich wood flooring, cabinetry, doors and millwork
Flat-screen LCD televisions
State-of-the-art  home entertainment system
Italian designer bedroom linens
Bosch® stacking washers and dryers
Wireless high-speed Internet service
Year-round storage for golf clubs, surfboards, bikes, etc.
Construction Underway
Located on the southeast shores of Kauai, Timbers Kauai is the island's most unique luxury real estate opportunity in a one-of-a-kind location.  Oceanfront property in Hawaii is impossibly rare, and the combination of a private residence and championship golf course on the shoreline may never be seen again.
Construction on Timbers Kauai began early this year. Completion of the residences is slated for early 2018.
Two Types of Fractionals
Buyers at Timbers Kuaui will have a choice of two fractional options. The 1/12th fractional allows three weeks of use per year.  The 1/6th fractional allows 6 weeks of use per year.
Owners of both types of fractional will be allowed to participate in Timber's Reciprocity Program, which allows swapping weeks for time at any Timbers Collection resort.
The Timbers Collection includes existing properties in Aspen, Bachelor Gulch, Cabo San Lucas, Jupiter, Maui, Napa, Scottsdale, Snowmass, Sonoma, southern California, Steamboat, Kiawah Island, Tuscany, U.S. Virgin Islands and Vail.
Spacious Floor Plans
Buyers can choose from a variety of three- and four-bedroom floor plans. The residences range in size from 2,026 sq. ft. to 3,105 sq. ft. with large lanais that add to their living space.  Fractional prices range from $355,000 to $735,000.
Want to know more? I have plenty of details in my Timbers Kauai data sheet.
Request the Timbers Kauai – Ocean Club & Residences data sheet here.
More Movie Trivia
In the beginning of this write-up, I told you that the Jurassic Park movies were filmed in Kauai, not far from where Timbers Kauai is being built. But Jurassic Park isn't the only movie filmed on this island. Not by a long shot.
At last count more than 60 movies and TV shows have been filmed in Kauai. Some of the more notable films are:
Jurassic Park – 1993
Pirates Of The Caribbean – 2003
Outbreak – 1995
Avatar – 2007
Blue Hawaii – 1967
Donovan's reef – 1963
Jurassic Park 3 – 2007
King Kong – 1977
Lord Of The Flies – 1990
Raiders Of The Lost Ark – 1981
Jurassic Park 2 – 1997
A Perfect Getaway – 2009
If having a vacation home in a place beautiful enough to be the setting for all these amazing movies sounds appealing, I hope you'll give me a call to discuss Timbers Kauai – Ocean Club & Residences.
Or, if you prefer something on the mainland, perhaps near a Florida beach or theme park, it'd be my pleasure to help you find the perfect property. After all, you know what they said in Jurassic Park:
John Hammond: All major theme parks have delays. When they opened Disneyland in 1956, nothing worked.
Ian Malcolm: Yeah, but, John, if The Pirates of the Caribbean breaks down, the pirates don't eat the tourists.
He's got a point.
Joel Greene
Licensed Real Estate Broker
Condo Hotel Center
1368 NW 165th Ave.
Pembroke Pines, FL 33028
(954) 450-1929
Joel@CondoHotelCenter.com
www.CondoHotelCenter.com
Want to know more about me? Click below://www.condohotelcenter.com/joel-greene.html
Follow us on Facebook.
© Condo Hotel Center. All rights reserved. No portion of this Property Alert newsletter may be reproduced, exhibited or distributed without the express written permission of Condo Hotel Center. Condo Hotel Center takes copyright infringement seriously. Violators will be prosecuted to the fullest extent of the law.Although Condo Hotel Center believes the information contained in this Property Alert newsletter to be accurate and complete, Condo Hotel Center can make no such guarantee. All features and descriptions are subject to change.Please speak with your personal legal and financial advisors to determine whether this property is suitable for your objectives.