Condo Hotel Symposium
Las Vegas, Dec. 3-4, 2007 Financing, Developing & Operating Condo Hotels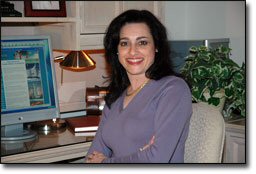 Hello. Susan Greene here from Condo Hotel Center.
Just a quick Alert for you today. If you're a condo hotel developer or industry professional, you want to attend our upcoming symposium entitled "Financing, Developing & Operating Condo Hotels & Branded Residences."
The condo hotel symposium is scheduled for December 3-4, 2007 at the MGM Grand Hotel in Las Vegas. The speakers will include proven experts in the hospitality industry who can offer both personal knowledge and professional insights into the condo hotel market.
Here are some of the topics that the symposium will cover:
Overview of Condo Hotels & Branded Residences
What First-time Developers Need to Know
Small Boutique Condo Hotels
Insurance Issues
Financing Options in Today's Market
The Role of the Condo Hotel in Casino Properties
Mixed-use Properties
Urban Condo Hotels
Converting Existing Properties into Condo Hotels
Feasibility Studies and Market Analysis
SEC Compliance Issues
Marketing & Sales in Today's Environment
Buyer Demographics
GEO Roundtables – Las Vegas, Northeast, Florida, Ski Markets, Caribbean, etc.
The symposium is ideal for developers considering building a condo hotel and hotel owners considering converting their existing property into a condo hotel. Others who should attend are attorneys, realtors, lenders, hospitality management firms, marketers, media reps and any other type of professional who would benefit from networking in the condo hotel industry.
If the condo hotel symposium sounds like just what you've been looking for, we can offer you a discount registration form, courtesy of Condo Hotel Center. If you register with this form, you will save $150 off the $1,695 price (you pay $1,545). This is an early bird registration rate available through Nov. 9, 2007. After that date, the price, even with the Condo Hotel Center discount, will go up $200.
To receive the discount registration form and also a more detailed agenda of the symposium topics, simply contact me at Susan@CondoHotelCenter.com, 407-578-5528. And I'll send those items out to you a.s.a.p.
Thank you again for your interest in this upcoming condo hotel symposium. Have a great day!
Sincerely,
Susan Greene
Marketing Director
Condo Hotel Center
Susan@CondoHotelCenter.com
407-578-5528
www.CondoHotelCenter.com
www.CondoHotelsDubai.com
www.TrumpCondoHotels.com
www.CondoHotelsBahamas.com
www.CentralAmericaSecondHomes.com
* Copyright infringement is taken seriously by Condo Hotel Center and will be prosecuted. © Copyright 2010 Condo Hotel Center.