College Housing Investment Opportunity from $73,400
Sky Building, Near 3 UK Universities
April 15, 2016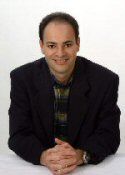 Hi, Joel Greene here from Condo Hotel Center. I mentioned a few weeks back that my twin girls, Lindsay and Haley, had been accepted at the University of Central Florida in Orlando. I was thrilled they both got into their dream school. But not 10 minutes after getting the news, the girls began nagging me to put down a deposit on housing.
When I asked why we were suddenly in this all-out sprint to reserve their rooms, they said, "Dad, everyone knows colleges have limited housing. If you don't reserve a room right away, you get shut out and have to find city housing, which could be miles away from campus."
I'm pleased to report that the girls got on-campus housing. But the experience made me aware of a housing problem that so many colleges face. So when I learned of an opportunity to invest in residential real estate just minutes from college campuses, I jumped all over it. And that brings me to today's featured property.
College Apartments
Sky Building is a to-be-built professionally managed residential development.  Usually I tell you about condos or condo hotels that would make a great vacation home.  That's not what this development is.
It is a five-story apartment building in England in a prime location for students of three major universities.  Those schools have a total of 30,000 full time students.  Because many students travel from overseas to study in the UK, student accommodationshave a long history of renting well.
The design of Sky Building is a contemporary brick and glass building.  It will have a 273 units made up of ensuite rooms and studios.  Those units are being sold individually to investors and will be rented out primarily by students or other people affiliated with one of the three nearby universities.
Rental Income Potential
The Sky Building units offer an affordable, international investment ideal for rounding out a diverse portfolio.
The developer is offering 8% assured net rental income for 10 years, which when combined with rising property prices in the area, makes this an exciting investment opportunity.  The rental will be paid quarterly in arrears.
Building Amenities
Sky Building will offer a unique set of communal facilities for its residents.
These facilities include:
Cinema Room
Study/IT Rooms
Communal Laundry Room
Communal Kitchen
Fully-Equipped Gymnasium
There are no eating establishments on premises, however, the city's town center with restaurants, coffee shops, pubs and stores are within a five-minute walk.
A Premium Location
The location of Sky Building is in the bustling town center of Newcastle-under-Lyme approximately 160 miles from London as the crow flies.  By train it's about 2 hours from London and a $15 fare.
But what's most important to investors is Sky Building's proximity to area schools.  It's only two miles away from Keele University, the largest campus university in the UK with over 9,980 students.
It is within two miles of Staffordshire University which boasts 19,190 students. And it is just one mile from Royal Stoke University Hospital, which currently has over 6,000 members on staff, many of whom are medical students undergoing training.
Sky Building sits in the middle of all three institutions and is about two miles from the Stoke-on Trent City Centre and the Stoke-on Trent Station, perfectly situated for students attending any of the three educational institutions.
Investment Considerations
The Keele and Newcastle-under-Lyme area has a severe under-supply of student accommodations.  Sky Building is perfectly placed to meet the increasing demands of this market where private halls are the main accommodation solution.
 Additionally, Keele University is focused on establishing a presence in the city center and will be using this development as a hub for classrooms and teaching facilities.  Lectures will be held within Sky Building!
For an investor this is great news as the affiliation with the university will ensure strong demand for accommodations in this development.
Management of the Property
Sky Building will be managed by Galbraith Property Services, a market-leading property management company that specializes in overseeing student accommodations.
The developer is Daisy Developments of Lancashire, England.  In business for 15 years, the firm has built over 300 residential properties.
Construction on Sky Building will begin this month, April 2016.  It is expected to be complete by September 2017.
Prices from $73,400
Sky Building will feature fully self-contained studio units with private bathrooms.  The units come finished, furnished and with fully equipped kitchen facilities.
The ensuite rooms are smaller than the studios, and they have their own private bathrooms.  They do not have their own kitchenbut students have access to communal kitchen facilities.
Ensuite Room, 1 bath, 157-165 sq. ft. – $73,400*
Studio, 1 bath 192-200 sq. ft. – $84,600*
*Prices may vary slightly due to exchange rate.  The units can be reserved now with payments due upon the following schedule.
Due on reservation: £5,000 or approximately $7,125 USD
50% of the purchase price (less the reservation fee) is due

within 28 days

25% is due

in nine months

25% is due upon completion of project
Buyer Incentives
The developer of Sky Building will either pay 5% on deposited funds or pay the stamp duty on completion, which is 3% of the property price.
Each self-contained suite will be sold on a leasehold basis of 250 years.  This plan provides an opportunity for investors to enter at an affordable price level, while receiving the maximum current market yields.
Here is a sample income and expense breakdown:
      Studio                    £59,950      $84,863*
      Rent (150 X 48)     £7,440         $10,531
      Ground Rent         £250           $353
      Mgmt. & Maint.     £1,994         $2,822
      Net Return            £5,196         $7,354
      Net Yield               8%               8%
* Dollar figures are estimates based on today's exchange rate.
Want to know more?  I've got plenty of details in my Sky Building data sheet, yours for the asking.  You'll just need to provide your contact information per the developer's requirements.
Request the Sky Building data sheet here.
College Prep Underway
As I mentioned at the beginning, my daughters will soon be starting college at the University of Central Florida in Orlando.  Because I have twins, and thus tuition and housing times two, I gave serious consideration to buying a condo near the school.
I figured the girls could live in it for the four years they're in college and then I'd rent it out or sell it for a profit when the girls were done.
Unfortunately, the condos near UCF are two to three times as expensive as the units in Sky Building, which makes them far less appealing to me as an investment.  Plus my girls informed me they wanted to live on campus where the dorms have resort-like amenities.
Again, if you want more details on Sky Building, get the data sheet here.  And if you're interested in any properties in South or Central Florida (Miami, Ft. Lauderdale, Orlando, etc.), let me know.  I have data sheets available on all the newest developments and inventory on the market.
Have a great day!
© Condo Hotel Center. All rights reserved. No portion of this Property Alert newsletter may be reproduced, exhibited or distributed without the express written permission of Condo Hotel Center. Condo Hotel Center takes copyright infringement seriously. Violators will be prosecuted to the fullest extent of the law.
Although Condo Hotel Center believes the information contained in this Property Alert newsletter to be accurate and complete, Condo Hotel Center can make no such guarantee. All features and descriptions are subject to change.
Please speak with your personal legal and financial advisors to determine whether this property is suitable for your objectives.