An Interesting Alternative to
Trump Baja
Rosarito Beach Condo Hotel, Baja Mexico
July 5, 2007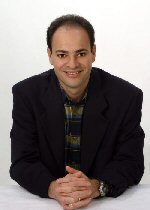 Hi, Joel Greene here from Condo Hotel Center. Hope you enjoyed a great 4th of July holiday. Just a few days ago, on June 27, 2007 the Trump Ocean Resort Baja Mexico had its one-day unit selection event for Tower II, and remarkably, they've sold over 70% of the building already.
On June 27, 2007 the Trump Baja held its one-day unit selection event for Tower II, and remarkably, they've sold over 70% of the building already.
Love him or hate him, there's no questioning Donald Trump's real estate savvy in picking the right places for his projects. I guess the old saying about real estate, "location, location, location," still holds true.
Well for those of you who purchased your Trump Baja unit, I want to extend my heartiest congratulations and sincerest thanks for trusting Condo Hotel Center and for choosing to work with us.
This e-mail is for all of you who would still love to have a five-star quality, beachfront property in Baja, Mexico, but did not feel that the Trump property was quite right for you, for whatever reason.
Rosarito Beach Condo Hotel
Just 15 minutes south of the future Trump Baja, in a little town called Rosarito Beach, is another condo hotel beachfront property, with prices a little less "Trumpish." It is a to-be-built condo hotel expansion of an existing hotel that has over 80 years of history.
I'll provide more details and photos below, but let me first show you what prompted me to write this property alert. It's a note that I received from my on-site contact at Rosarito Beach.
* * *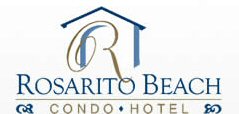 July 3, 2007
Hi Joel: I wanted to get in touch with you and let you know that our sales the last few weeks have been brisk. Many clients who were thinking about purchasing at Trump Baja have passed and reserved with us, including a few of your clients. Thank you!
I wanted to let you know why (besides our location and price) that I think you should send a little note to your other "Trump buyers" about our little nearby piece of heaven:
Rosarito Beach Hotel is a landmark hotel operating for the last 82 years in Rosarito. It is located within walking distance of everything and is only a 30-minute drive from Southern California.
Our large sandy beach is the best there is in Rosarito. This past weekend there was a sand volleyball tournament by Quicksilver, and in few weeks, there will also be a surfing competition with ESPN coverage.
Our units offer incredible ocean view suites that are fully furnished for half of the price of Trump Baja. We still have one bedroom/one bath suites in the low $200's and two bedroom/two bath suites in the mid $300's, and don't forget about the two-story three bedroom/three bath Penthouse for only $590,000.
Rosarito Beach meets U.S. construction standards including double stud/double sheetrock walls, recessed fire sprinkler system, central fire alarm system, closed circuit TV security system, air conditioning, forced air heating, and much more.
Our furniture supplier is the same company that is furnishing the Hard Rock Condo Hotel in San Diego. The interiors feature elegant Mexican contemporary styling.
I discussed Condo Hotel Center and its role in Trump Baja sales with the Rosarito Beach developer, and he wants to offer a great deal to only "your special VIP clients who are interested in participating in Baja's rapidly appreciating real estate market. Your clients can enjoy an additional 3% discount off any list price with only 20% down, provided that they conclude their purchase with us by July 31, 2007. "
Again, this is only being offered to Condo Hotel Center. Please pass this great opportunity on to your VIP clients interested in a terrific condo hotel and let me know how I can assist you and your clients further.
Please take a moment to review the following information about The Rosarito Beach Condo Hotel, and scroll all the way down to see the many pictures of this really pretty property.
Rosarito Beach Condo Hotel Downtown Rosarito Beach Baja California, Mexico
The Rosarito Beach Condo Hotel is a 17-story oceanfront tower being built within the grounds of the landmark Rosarito Beach Hotel in the heart of Baja's Gold Coast. The world-famous Rosarito Beach Hotel, Baja's best known, was established in 1925 and has become legendary.
Guests in the glamorous and historic hotel have included Marilyn Monroe, Frank Sinatra, Gregory Peck, Rita Hayworth, Orson Wells, and Mexican presidents. Rosarito grew up around the hotel, which remains the area's central attraction.
The Rosarito Beach Condo Hotel includes 271 condo hotel suites, enjoying 750 ft. of beachfront, and either direct west or southwest views of the Pacific Ocean and the Rosarito skyline. Units range in size from 740 sq. ft. studios from $175,000, to 1,900 square feet, magnificent three bedroom units for up to $645,000. All units come fully and beautifully furnished in contemporary Mexican décor.
Apartment Features: Suites come with spacious 9-foot ceilings, recessed lighting, window treatments, Bosch stainless steel appliances, plus granite flooring and countertops. The walls are decorated with your choice of paintings from local artists. All rooms come equipped with everything you would need to live comfortably including two telephone lines, wired and wi-fi internet access, flat-screen LCD mounted televisions, china, dishes and even the wine bottle opener. Hotel Amenities: Owners will have access to all the five star services and amenities of the Rosarito Beach Hotel and Rosarito Beach Condo Hotel, and an owner may live in their unit 365 days a year with project completion expected by mid-2008. You'll enjoy:
Four swimming pools, one infinity pool located on the roof top of the condo hotel
5 Jacuzzis
Full service Casa Playa European
Fitness center with cardio and weight-training equipment
Game/activity room including a rock climbing wall, pool tables, and video games
Two full-service restaurants
Four bars
Pier
Water sports and activities
Business center
Tennis courts, basketball, and racquet ball courts
Beachside wedding destination
Shuttle transportation to and from the San Diego airport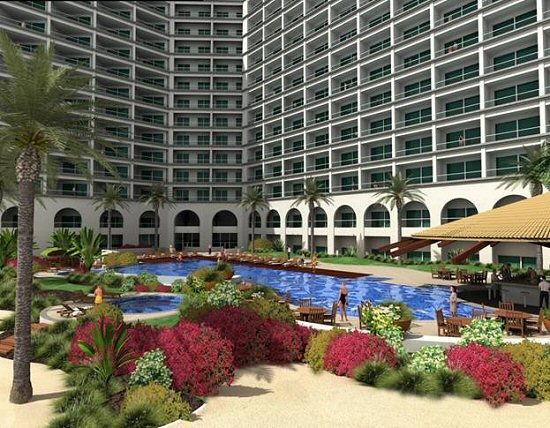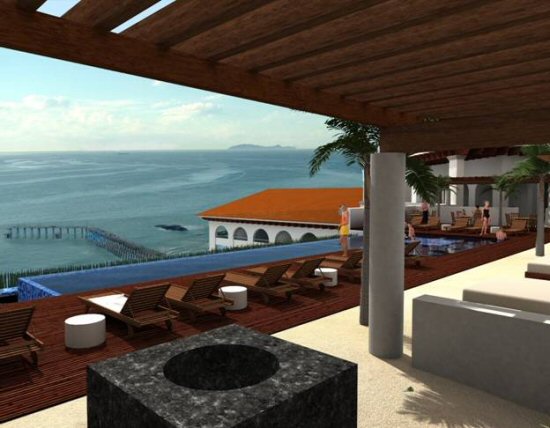 Think you'd like to own a vacation home on the white sandy beaches of Rosarito, just steps away from all attractions: shopping, water sports, walking/fishing pier, leading nightclubs, and exceptional restaurants with cuisine from all over the world? The Rosarito Beach Condo-Hotel requires a $5,000, fully refundable deposit to hold your suite and only 20% down payment at contract. The remaining balance is due at completion April 30th, 2008 and can be financed through a U.S. lender.
For complete details on this project, simply email me back and please provide your complete contact information, including your full name, address and phone number, and the information will be sent to you shortly.
In the meantime, take a look at some of the many photos that make this place an excellent alternative to the Trump Baja; a place your family will enjoy for years to come. And remember, the special 3% discount for Condo Hotel Center clients is only good until July 31, 2007.
As always, thank you for your interest in news from Condo Hotel Center and for your business.
Best regards,
Joel Greene
Licensed Real Estate Broker
Condo Hotel Center
1368 NW 165th Ave.
Pembroke Pines, FL 33028
(954) 450-1929
Joel@CondoHotelCenter.com
www.CondoHotelCenter.com
www.CondoHotelsDubai.com
www.CondoHotelsBahamas.com
Want to know more about me? Click below: //www.zoominfo.com/Search/PersonDetail.aspx?PersonID=33519156
Interior décors of the condo hotel living areas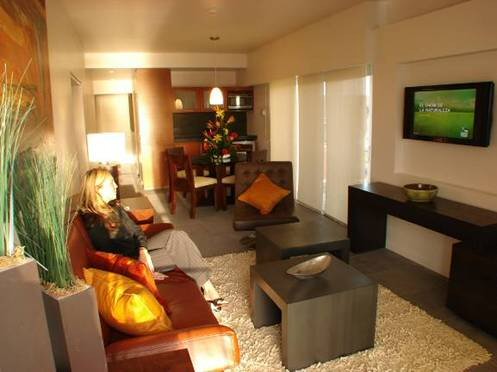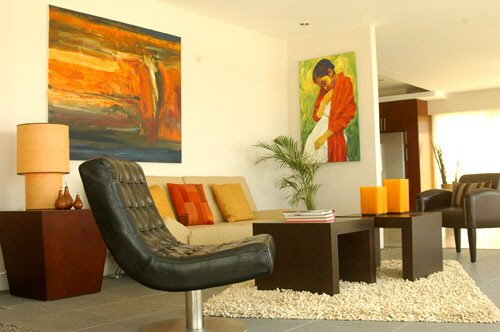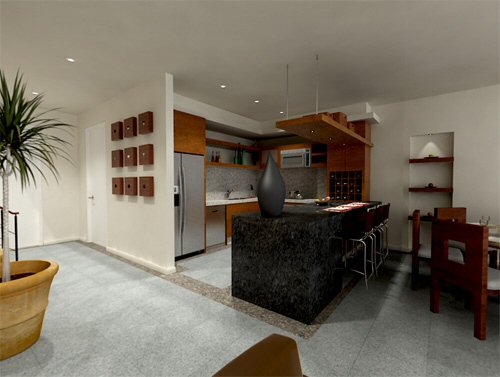 Typical Bedroom Décor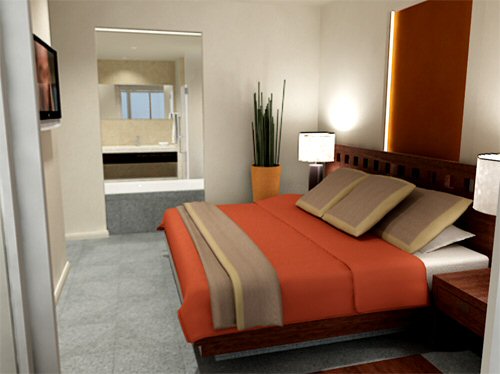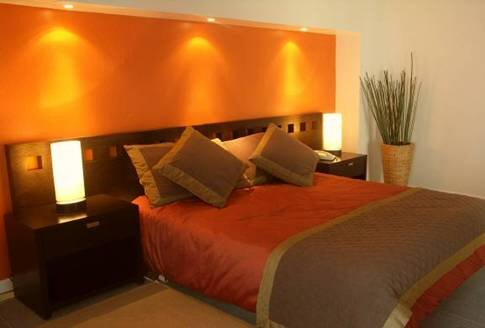 Typical Bathroom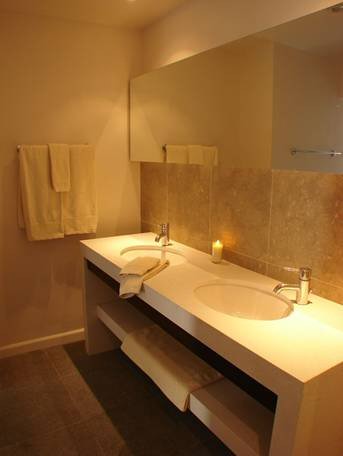 View from the Showroom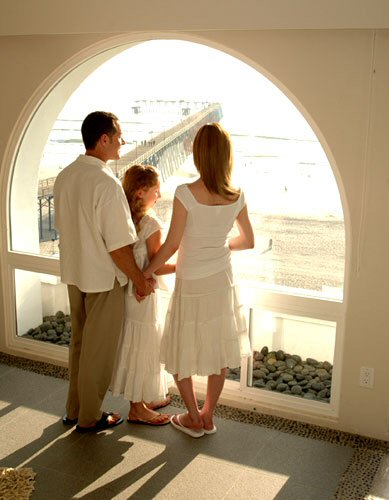 Again, keep in mind that the 3% discount for Condo Hotel Center clients ends on July 31, 2007. I want to be sure you don't miss out. Just contact me if you'd like more information on the Rosarito Beach Hotel. It'd be my pleasure to answer your questions and assist any way that I can.
Contact, Joel Greene: Joel@CondoHotelCenter.com or (954) 450-1929.
* Copyright infringement is taken seriously by Condo Hotel Center and will be prosecuted. © Copyright 2010 Condo Hotel Center.